Street Sharks Comeback at Mattel Very Possible
They bite. They fight. The Street Sharks!
Mattel is sinking its teeth into Street Sharks. 30 years after launching its line of action figures inspired by the "Jawesome" animated series in 1994, the toy company will release a new retro toy line aimed at nostalgic adult collectors. Based on the half-shark, half-man crime-fighters who kick serious fin — the mutated Bolton brothers Ripster, Streex, Jab, and Big Slammu — the made-for-order collectible figures will be available in time for the Street Sharks 30th anniversary in 2024 from Mattel Creations.
"I would pay a little bit of extra attention to some of the things we're doing at Mattel Creations," PJ Lewis, VP of Global Marketing and Executive Lead for Action Figures, exclusively told ComicBook's Jim Viscardi about Mattel's fan-driven content platform for creators and collaborators. At San Diego Comic-Con, Mattel Creations polled fans on toys they'd like to see make a comeback — with Street Sharks and Mighty Max leading the votes.
"I think one of the things Mattel has done very well is manage the nostalgia aspect of [collecting], and Street Sharks and Mighty Max, I feel like it fits perfectly," Lewis said. "Mattel has one of the richest IP libraries in pop culture, and I think the retro-nostalgic brands — be it Street Sharks, Mighty Max, and more — have opportunities of being reinvented. And at the same time, have opportunities for fans that grew up with them to relive some of those memories and storylines, and own a piece of that as an adult."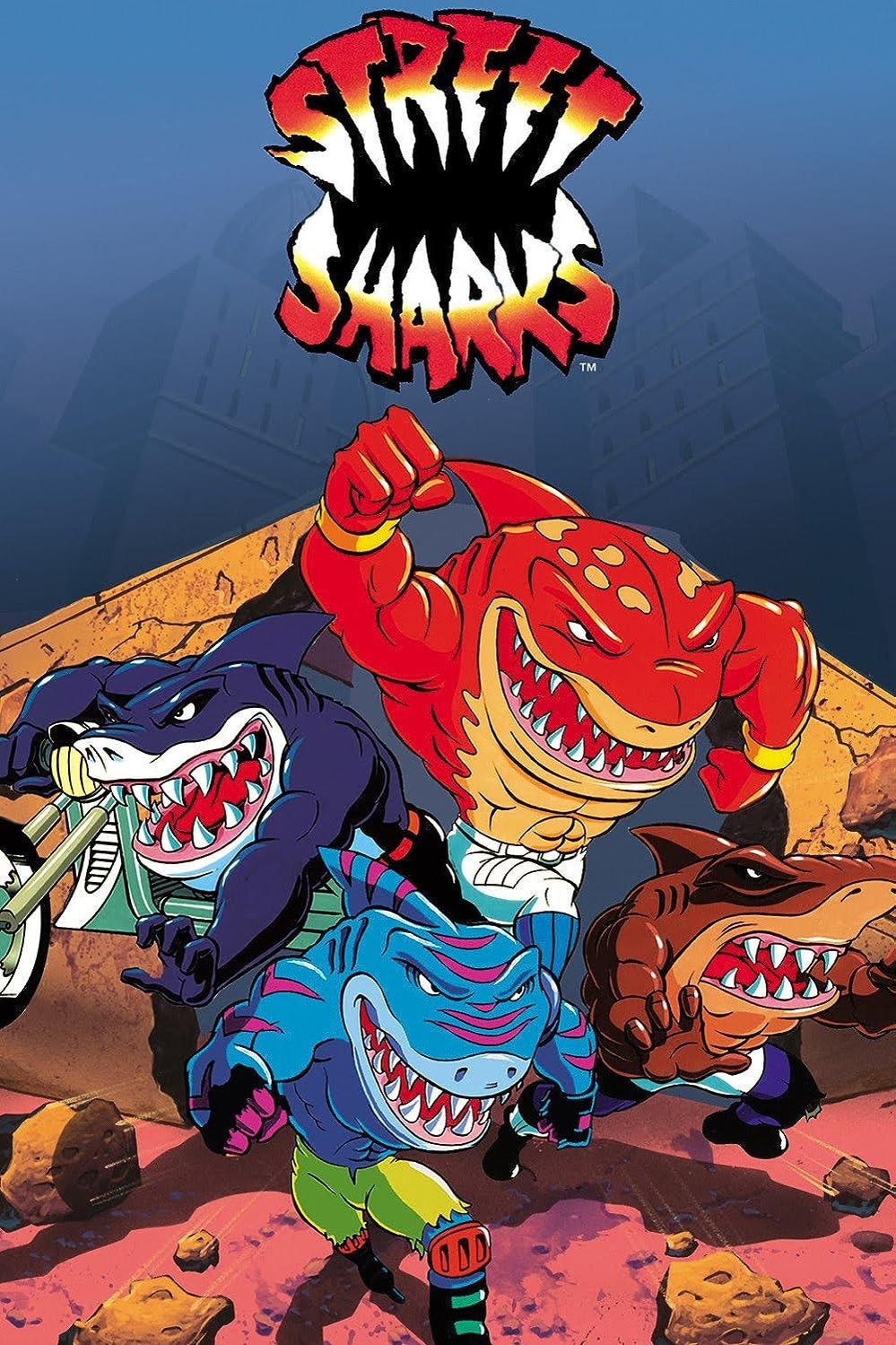 Lewis noted that the Street Sharks are about to turn 30, making the fan-favorite brand a top choice for adult collectors who might have owned the original toys in the '90s.
"You have to make sure that the specific characters that we have are delivered in an authentic manner. As we like to say, there's always a modern interpretation of a classic character," Lewis explained. "And that doesn't necessarily mean a new look. [It] could mean enhanced articulation, could mean an improved deco [paint], right? If you have one of these old figures, and you're lucky enough to either have it in [the] package or [haven't] touched it in a long time, great! If you're not holding on to one of those, and want a realistic interpretation of this memory of yours in the nineties, we want to make that available to you in that instance."
Lewis added that Mattel Creations has "the opportunity to modernize, but still make sure the threads of what it was back then are consistent."
In 2021, Mattel Creations unveiled a Street Sharks line of figures realizing unused designs from the animated series that aired 40 episodes between 1994 and 1997. Based on the original concept sketches of Clambo, Karkass, and Ripster, the premium figures retailed for $75.
The original Street Sharks toy line famously saw the Sharks and their villains — Dr. Paradigm, a.k.a. Dr. Piranoid, Slobster, and Slash — packaged in "cages." Also from Mattel, the original lineup included a series of rubber puppets with "fist-swinging action," a vehicle line that featured the Sharkcruiser 4x4 and the Mecho-Shark, and basic figures of the show's other characters: Bends, Mantaman, Repteel, Killamari, Moby Lick, and Rox.
You can watch Street Sharks for free on PlutoTV.
1
comments