Cobra Kai Holding Tight to Number One Spot on Netflix Top 10
There's no stopping Cobra Kai. The Karate Kid sequel series recently returned to Netflix for its fifth season, and it's proving to be an even bigger hit each and every year. Season 5 of Cobra Kai, which debuted this past Friday, has been massive for Netflix so far. The new season was viewed for more than 106 million hours around the globe in its first three days. That success has continued into this week.
Wednesday's edition of the Netflix Top 10 TV Shows list features Cobra Kai still holding firm in the number one spot. The list resets daily and only measures views here in the United States, but Cobra Kai hasn't left the top spot since the new season premiered.
In order to take the top spot, Cobra Kai had to pass fellow original projects like Devil in Ohio and The Imperfects. It'll be interesting to see which show is eventually able to knock it out of the number one position.
You can check out a full rundown of Wednesday's Netflix Top 10 TV list below!
1. Cobra Kai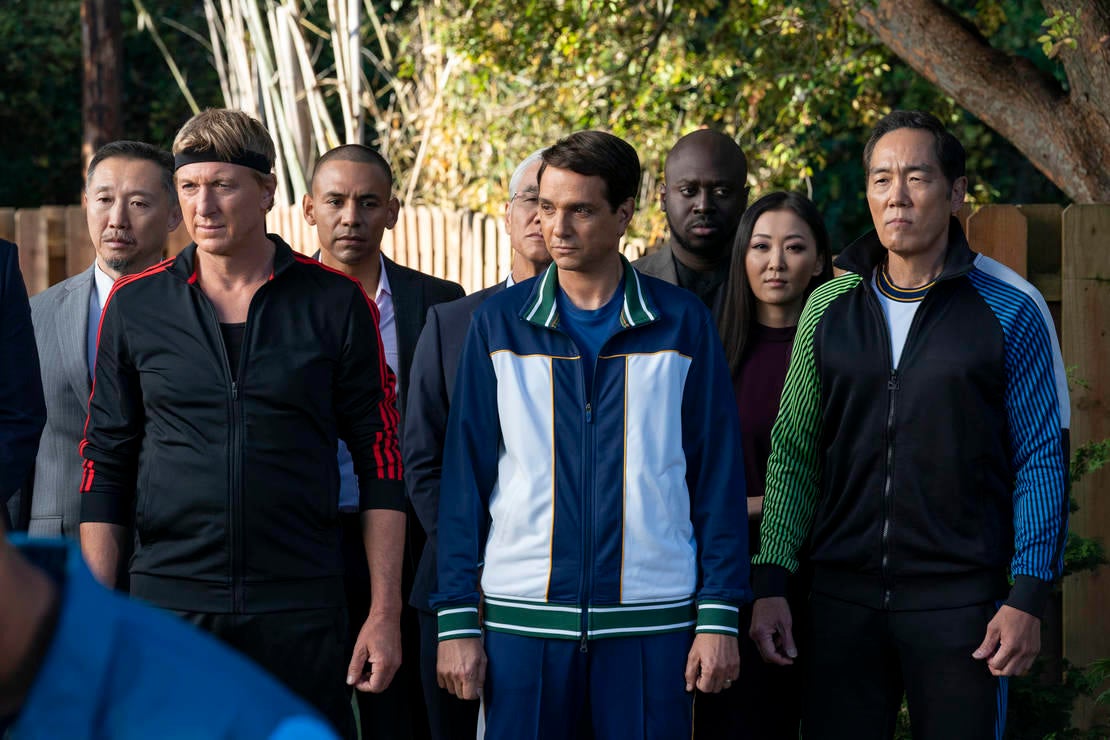 "Decades after the tournament that changed their lives, the rivalry between Johnny and Daniel reignites in this sequel to the Karate Kid films."
prev
next
2. The Imperfects
"After undergoing an experiment that gives them monstrous side effects, Abbi, Tilda and Juan join forces to find the scientist responsible – and a cure."
prev
next
3. Devil in Ohio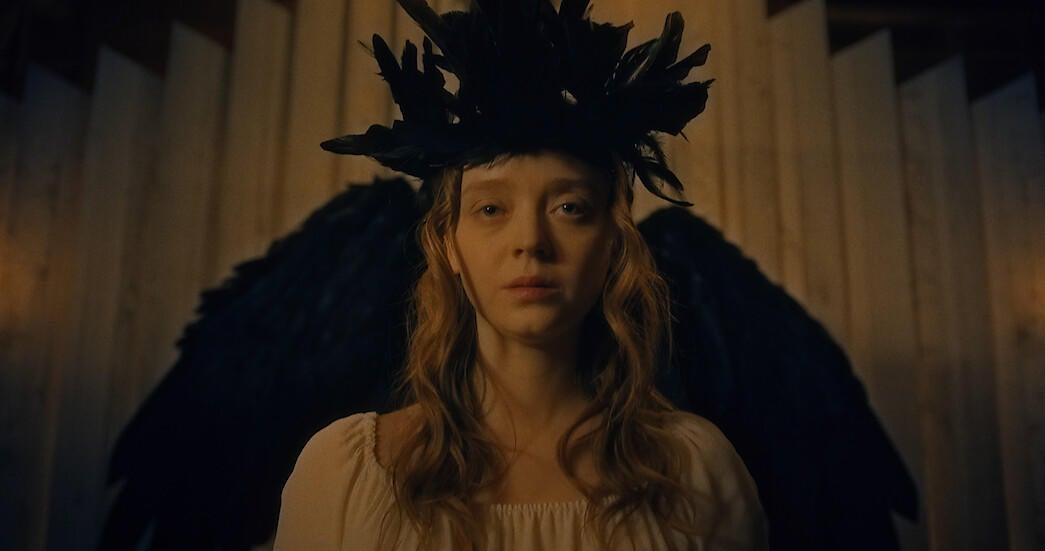 "Determined to protect a young patient who escaped a mysterious cult, a psychiatrist takes the girl in, putting her own family — and life — in danger."
prev
next
4. The Crown

"Based on historical events, this series dramatizes the story of Queen Elizabeth II and the political and personal events that have shaped her reign."
prev
next
5. Narco-Saints
"An ordinary entrepreneur joins a secret government mission to capture a Korean drug lord operating in South America. Based on true events."
prev
next
6. In the Dark
"Murphy Mason is making the least out of life, until her friend is murdered. Forced to investigate, she finds herself entangled in Chicago's drug world."
prev
next
7. Cyberpunk: Edgerunners
"In a dystopia riddled with corruption and cybernetic implants, a talented but reckless street kid strives to become a mercenary outlaw – an edgerunner."
prev
next
8. Dated & Related
"Single siblings help each other search for their soulmates, hoping to find love (and maybe win $100,000) while living in a luxurious villa."
prev
next
9. Diary of a Gigolo
"A male escort's life begins to unravel when he gets involved in a client's family affairs and breaks the cardinal rule of his work: Don't fall in love."
prev
next
10. I Survived a Crime
"Follow the unforgettable experiences of everyday people forced to make quick choices when confronted with dangerous encounters in this docuseries."
prev
0
comments