Dark Horse Announces The Great British Bump-Off From Eisner-Winning Team (Exclusive)
Come April, the crew at Dark Horse Comics is going to explore what would happen if you combined The Great British Bake-Off with Glass Onion or Die Another Day. ComicBook.com can exclusively reveal the publisher is gearing up to release The Great British Bump-Off, an "Agatha Christie-style mystery set in the world of English competitive baking."
The four-issue limited series will makes its way into shops this April from the creative team of John Allison (Steeple), Max Sarin, and Sammy Borras. The first issue will also have a variant cover by breakout artist Dan Hipp.
"I've made a lot of comics, I've read a lot of mysteries, and I've eaten a lot of cakes," Allison tells ComicBook.com. "You might say that I've been preparing for this series since I tasted my first fondant fancy. And as I'm working with Max and Sammy again, readers can be assured that the confection will look as good as it tastes."
Keep scrolling to see the two main covers for The Great British Bump-Off #1 in addition to a pair of pages that have yet to be lettered!
Page 2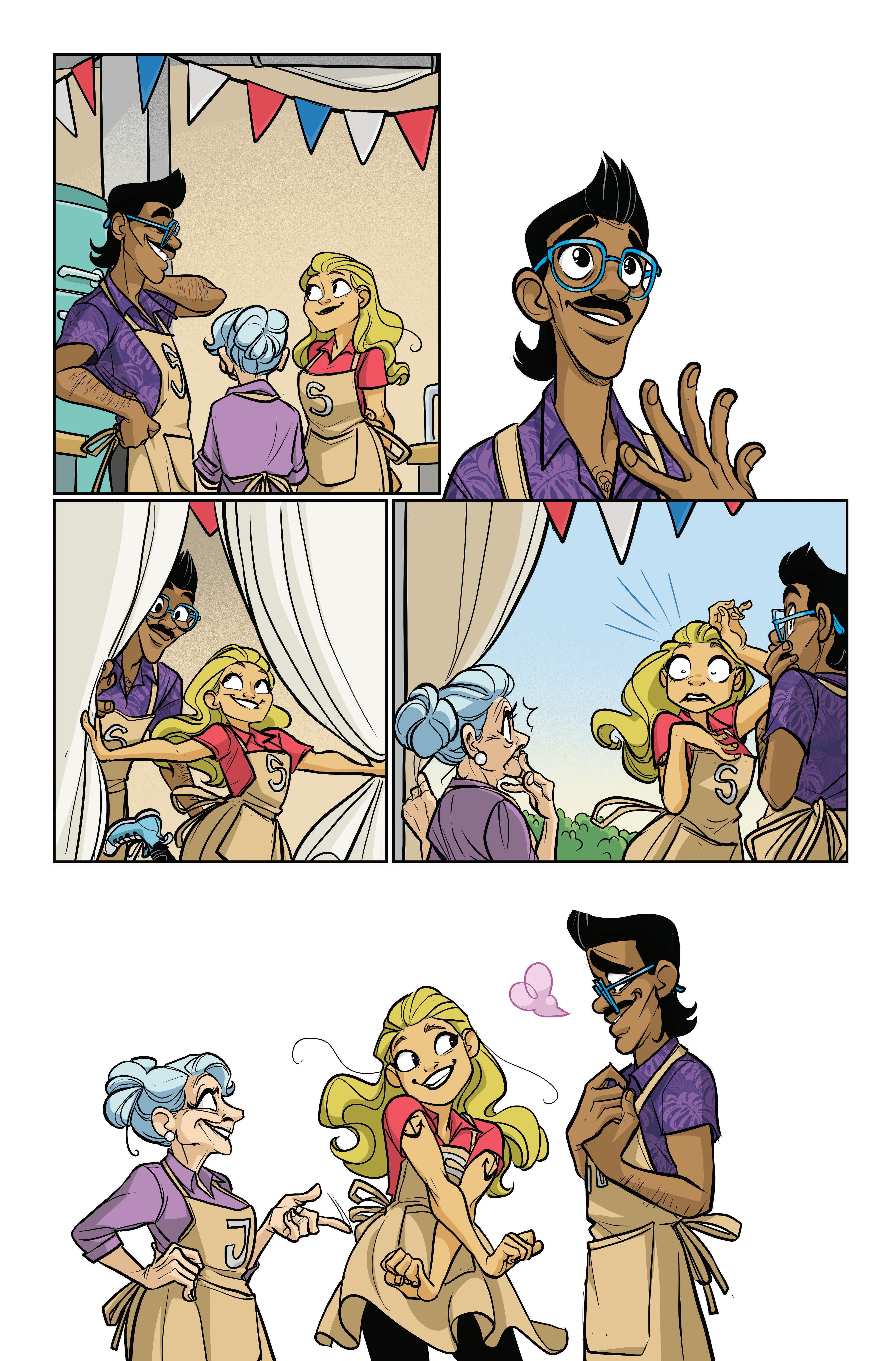 prev
0
comments