Disney's Star Wars Ezra Bridger Lightsaber Hilt Replica Is About to Drop
Each product has been independently selected by our editorial team. We may receive commissions from some links to products on this page. Promotions are subject to availability and retailer terms.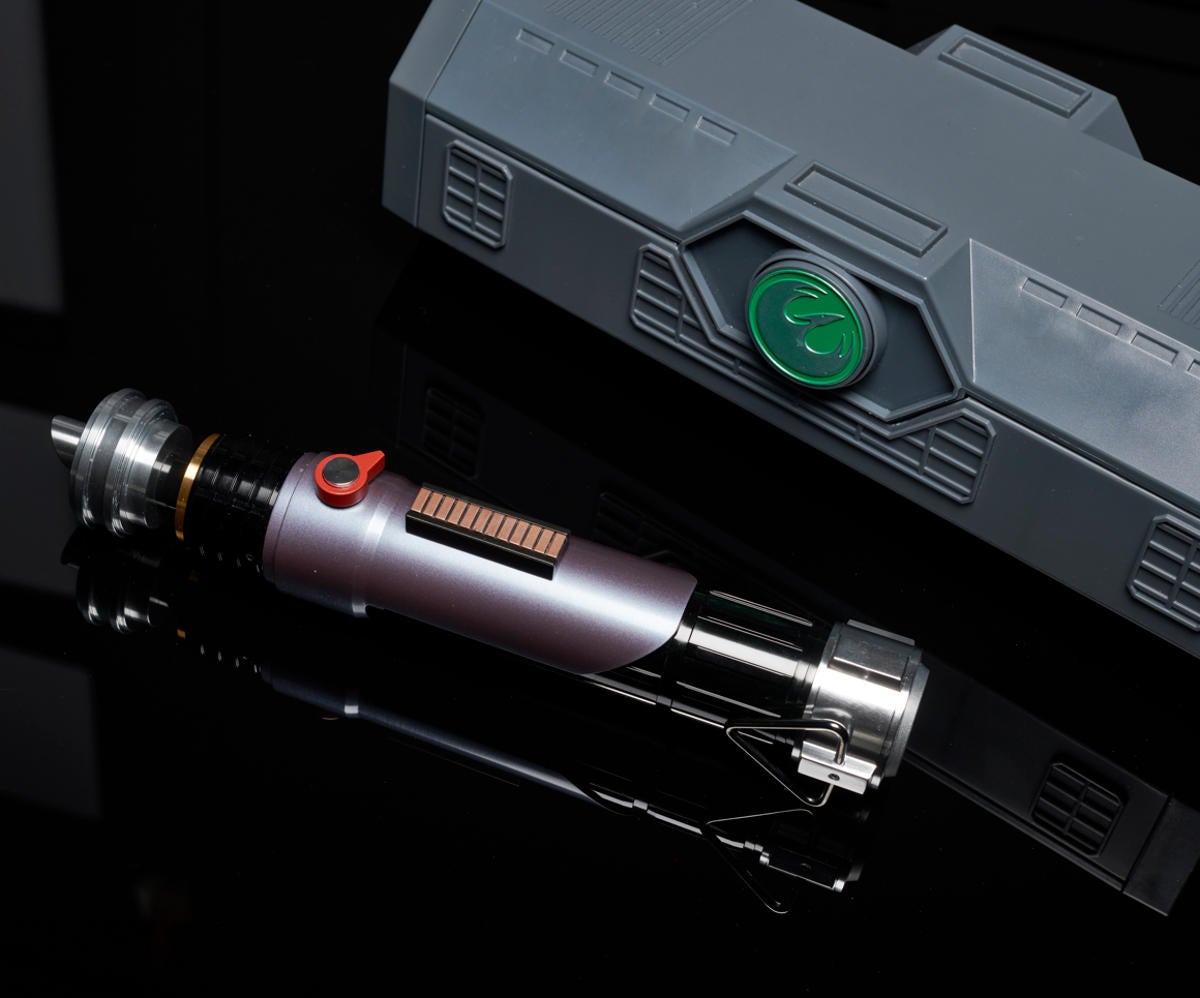 Ezra Bridger of Star Wars Rebels fame (and soon to be live-action Ahsoka fame) will be the latest inspiration in Disney's fast growing lineup of lighstaber replicas. The hilt design is based on green lightsaber that Ezra built after his first one was destroyed by Darth Vader. Like previous Star Wars lightsaber hilts released by Disney, it will have the ability to activate sound and light effects when paired with a blade that's sold seperately. It will also come packaged in a display case with a Starbird symbol.
The Ezra Bridger Legacy Lightsaber hilt will be available order starting on May 26th at 8am PT / 11 am ET right here at shopDisney. Pricing details weren't available at the time of writing, but it's safe to say that it will fall in line with the price of previously released lightsaber replicas, some of which are available to check out below. Just make sure to use the code FREESHIP to get free shipping on your order (or SHIPMAGIC depending on promotion shopDisney is running at the moment).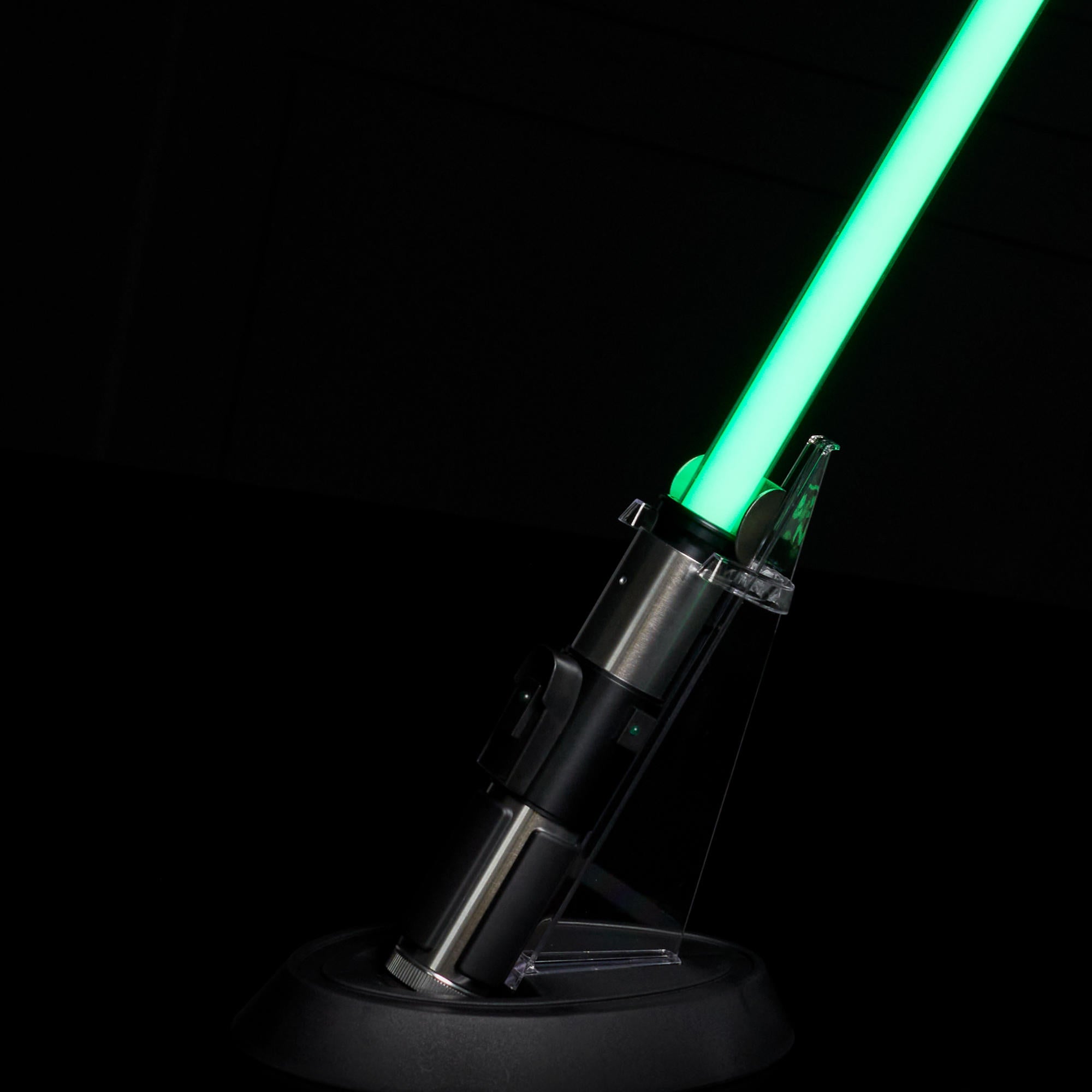 It seems as though Disney is following Hasbro step for step with some of their Star Wars lightsaber replica releases lately. For example, Hasbro unveiled a Return of the Jedi 40th anniversary Luke Skywalker Force FX Elite Lightsaber and Disney launched a slightly cheaper alternative. Then Hasbro launched a Yoda Force FX lightsaber, and Disney followed up quickly with an alternative at the exact same price.
Hasbro's Yoda Force FX Lightsaber is shorter than other replicas in the collection given his shorter stature and it includes LED effects, sound effects, progressive ignition, blaster deflection effect, battle clash effect, duel effect, battle sequence mode and wall-cutting effect. It also includes a removable kyber crystal. You can pre-order one at Entertainment Earth or on Amazon for $249.99. Disney's Yoda Legacy Star Wars lightsaber hilt set is available to order here at shopDIsney. for the same price. Features include:
Includes hilt, hilt stand, Lightsaber blade, charging cable and case
Push switch on hilt to activate Lightsaber noises and illuminate Lightsaber Blade green
Hilt set case features hinged lid and lined interior
Jedi symbol on front of case
Rechargeable battery in handle
Includes USB-C to Mini USB cable
Inspired by the Star Wars saga.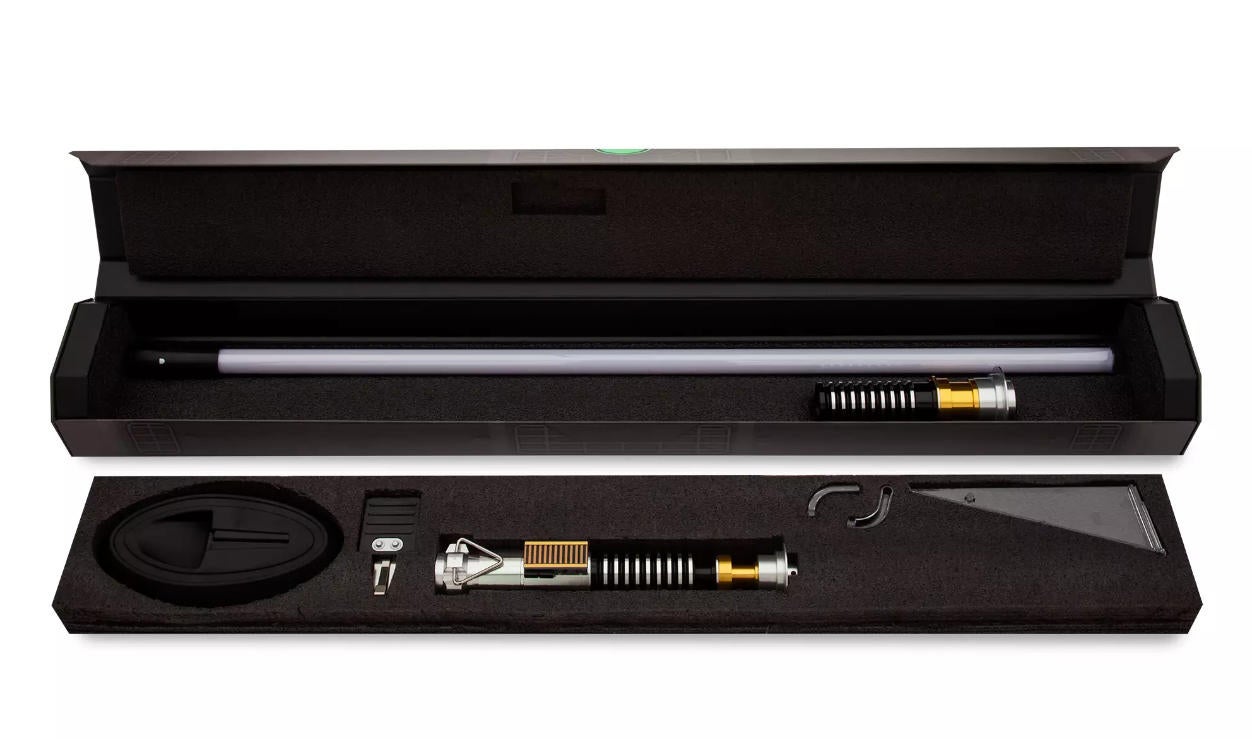 As for the Luke Skywalker lightsaber, Disney's version includes a green light-up blade and motion and impact-activated sound effects. It's available to order here at shopDisney for $249.99. It slightly undercuts The Black Series Luke Skywalker Force FX Elite Electronic Lightsaber that Hasbro just released. You can find that version here on Amazon for $278.99 ($266.30 on sale). A full breakdown of the features on Disney's version can be found below.
Set includes Luke Skywalker Legacy Lightsaber hilt, blade and display stand
Removable blade with LED light
Push switch on hilt to illuminate the attachable Lightsaber blade in green
Hilt features motion sensor and impact sensor that activates lights and sounds
Impact Sensor: activates both impact sounds (unique to impact sensor only) + LED blade flicker effect (i.e. green blade quickly changes to yellow LED color for a quick ''flash'' effect)
Motion Sensor: activates motion sounds (unique to motion sensor only)
Stand requires some assembly
Hasbro's Luke Skywalker Force FX Elite lightsaber features advanced LEDs and sound effects. A switch and button on the hilt can be used to activate the effects, which include progressive ignition, battle clash effect, wall-cutting effect, blaster deflect, duel effect, and battle sequence mode.
Shop Star Wars at shopDisney
Note that Disney has been adding new high-end lightsaber hilts inspired by the Star Wars: Galaxy's Edge attraction to their lineup at a rapid pace in recent weeks. Ahsoka Tano and Rey Skywalker hilts recently joined the lineup complete with a sound effect feature and the ability to light up when paired with a blade, which is sold separately. They also come in pretty sweet display cases. You can grab a copy of the Ahsoka Tano hilt set here at shopDisney for $249.99 and the Rey hilt here for $159.99.
The new hilts follow similar releases inspired by Darth Maul, Darth Sidious, Luke Skywalker, Darth Tyranus, Leia Organa, Luminara, and Plo Koon. Again, you can reserve them here at shopDisney while they last.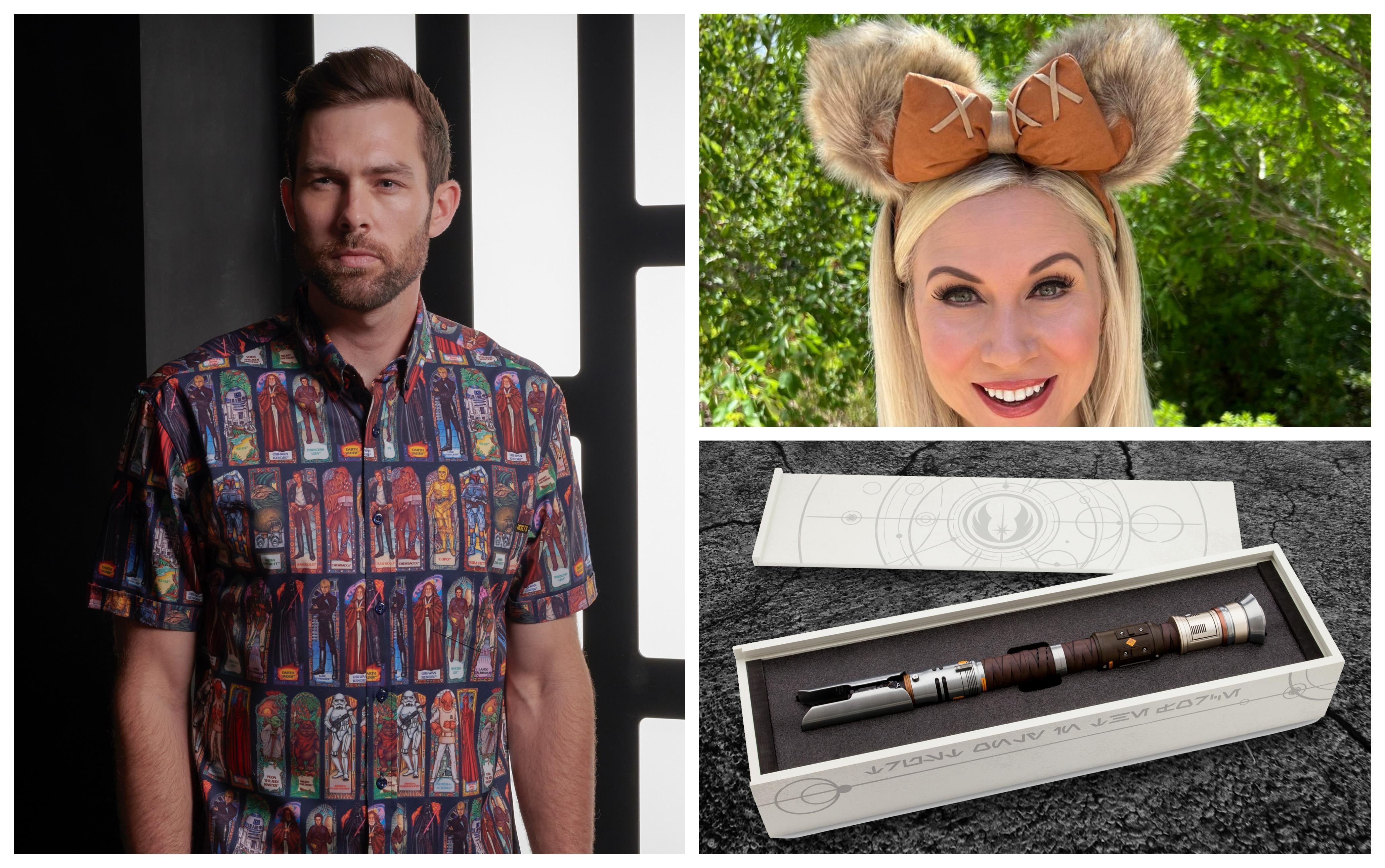 Finally, Star Wars Day / May the 4th 2023 was a huge affair at shopDisney, with a Cal Kestis lightsaber replica taking center stage. The replica was inspired by the video games Star Wars Jedi: Fallen Order and the brand new sequel Star Wars Jedi: Survivor. Unfortunately, it was a limited edition that sold out quickly.
On the plus side, many of shopDisney's Star Wars Day items are still available, including Ashley Eckstein's Ewok Ears and RSVLTS shirts that celebrate the 40th anniversary of Star Wars: Return of the Jedi. The shirts are part of a larger ROTJ collection that you will find right here. There are also new Star Wars LEGO sets, a remote control R2-D2 with serving tray, and more.
You can learn more about Star Wars Jedi: Survivor below.
"Star Wars Jedi: Survivor is a strong sequel that improves on nearly every core element seen in Fallen Order," reads a snippet of our review of the game. "Even in spite of some pacing troubles with its story, Cal Kestis is an even more compelling protagonist this time around and continues to be one of the best new Star Wars characters that has come about in the Disney era. With a little more polish and some trimmed fat, Jedi: Survivor could have been a home run, but Respawn still has a bit more room for growth in a third installment for this potential trilogy." Star Wars Jedi: Survivor is available worldwide, at a price point of $69.99, via PC, PS5, Xbox Series S, and Xbox Series X.
0
comments