WWE Confirms The CW as NXT's New Home in 2024
WWE officially confirms that The CW will be NXT's new home starting in October 2024
Earlier today a report indicated that WWE had found a new home for WWE NXT, and now WWE has confirmed that is indeed the case. WWE has announced that starting in October of 2204, NXT will air weekly on The CW. WWE and The CW have entered into a five-year agreement, and it will be the first time in NXT's 13-year history that the show will air on broadcast television. The CW era of NXT will start next year, and this is the latest in a growing roster of live sports on The CW, which already includes ACC football and basketball games airing every Saturday. NXT will air on USA Network as normal until October of next year.
In addition to ACC football and basketball, The CW is also home to LIV Golf, and the network also revealed that Emmy-award-winning Inside the NFL will be a part of the lineup. The CW will also broadcast the NASCAR Xfinity series starting in 2025, and soon The CW will be home to more than 500 hours of sports programming all year long, and that now includes WWE NXT.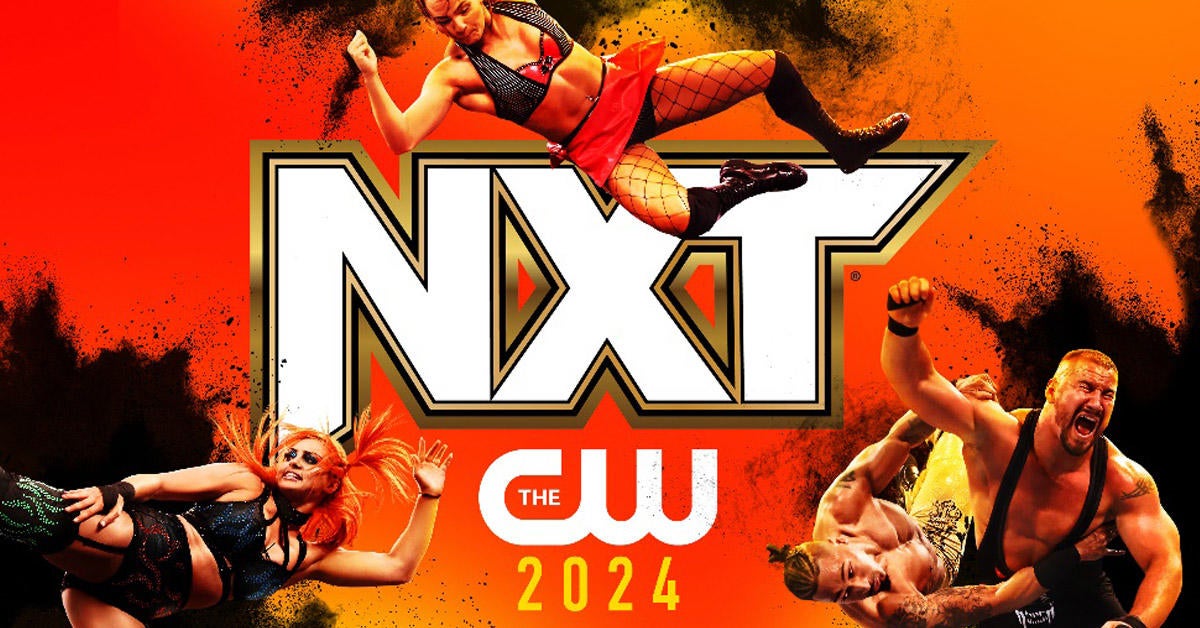 "We are thrilled to welcome the WWE brand into the CW Sports portfolio as they play an integral role in our mission to bring live sporting events to the network year-round," said Dennis Miller, President, The CW Network. "WWE NXT is a perfect fit for The CW thanks to its dynamic young talent featuring the hottest rising stars in the sport and exhilarating, unpredictable weekly events. The passion and engagement of WWE's fanbase is unmatched, and we are eager to grow that audience as WWE NXT's new home on broadcast television."
"The CW has made impressive moves over the past year with its live sports programming schedule," said Nick Khan, WWE President. "It's a truly exciting opportunity to expand NXT's audience by bringing the show to broadcast television for the first time in NXT's history."
NXT has undergone quite a transformation since it first began, and the brand made a major shift in the NXT 2.0 era. Then the brand evolved yet again, and as Shawn Michaels discussed during a previous interview with ComicBook, the current phase of NXT is somewhat of a hybrid of the versions that have come before.
"I certainly don't want to undersell anything, but I don't know that it's a new era where there's a big change," Michaels said. "Certainly, there was the Black and Gold, there was 2.0 and now we have, I think what I guess is a hybrid. I mean, we don't want this NXT to really have to be defined as anything other than your NXT, to be perfectly honest. I don't want this to be Hunter's or Vince's or even mine for that matter. This is the NXT that belongs to the men and women of NXT that come through our system and to those passionate and loyal fans that watch us some support us, to be perfectly honest."
"This line of work, the WWE and the wrestling business as a whole was always about fun and enjoyment and entertainment, and that's what it's going to get back to. I don't know if that's been missing for the last several years, but the one thing that we're all excited about is that we are looking to kick a- and have a great deal of fun and enjoyment for the years to come," he added. "And that's honestly, I guess, I don't know if that's a catchphrase or if that's a mission statement, but this is just an NXT that's excited about developing the young men and women that are going to be the superstars, the Raw and SmackDown superstars of tomorrow."
0
comments