The Weekly Pull: Action Comics, Monstress, Sins of Sinister, and More
It's almost another new comic book day, which means new releases hitting stores and digital platforms. Each week in The Weekly Pull, the ComicBook.com team highlights the new releases that have us the most excited about another week of comics. Whether those releases are from the most prominent publisher or a small press, brand new issues of ongoing series, original graphic novels, or collected editions of older material, whether it involves capes and cowls or comes from any other genre, if it has us excited about comic books this week, then we're going to tell you about it in The Weekly Pull.
This week, the dawn of a new Action Comics era, a new issue of Monstress, and the X-Men enter their darkest timeline yet in Sins of SInister. Plus, a new miniseries set in the Teenage Mutant Ninja Turtles: The Last Ronin universe, the X-Terminators finale, and more.
What comics are you most excited about this week? Let us know which new releases you're looking forward to reading in the comments, and feel free to leave some of your suggestions as well. Check back tomorrow for our weekly reviews and again next week for a new installment of The Weekly Pull.
Action Comics #1051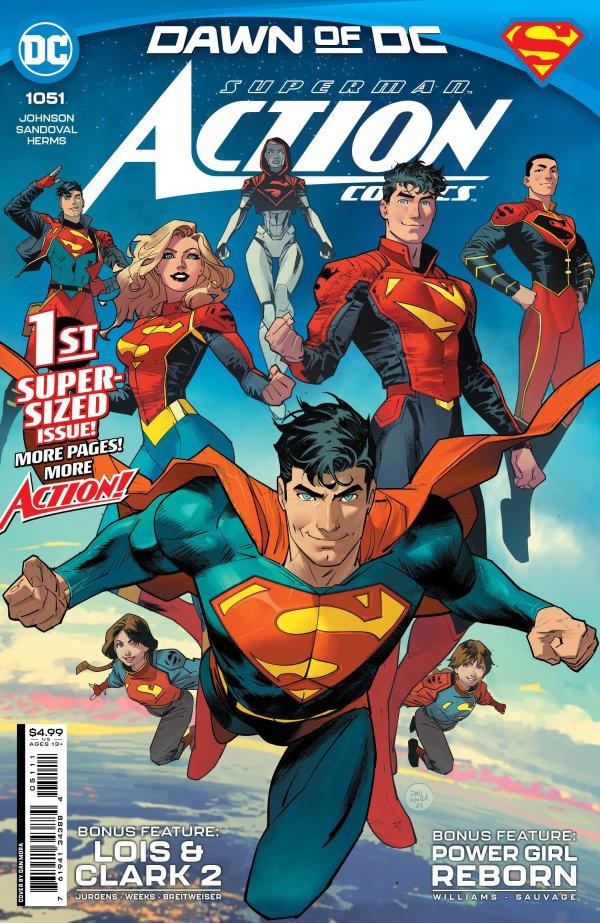 Written by Phillip Kennedy Johnson
Art by Rafa Sandoval
Colors by Matt Herms
Letters by Dave Sharpe
Published by DC
There are a bunch of reasons to pick up Action Comics #1051 this week. It's the next big chapter in the Superman story with Clark Kent's identity back in the box and Lex Luthor making his big move with Metallo as well as some big changes to the House of El, but the real reasons to pick up this issue this week are two bonus stories, one from Dan Jurgens that takes us back to the Black Suit Supes era and the Power Girl/Omen story from Leah Williams (with some fantastic art from Marguerite Sauvage). It's these backup stories that are the real prize this week and are not to be missed — especially a particularly great nod to Power Girl's iconic "boob window" costume that is hilarious and totally fitting. -- Nicole Drum
prev
next
Batman: One Bad Day - Catwoman #1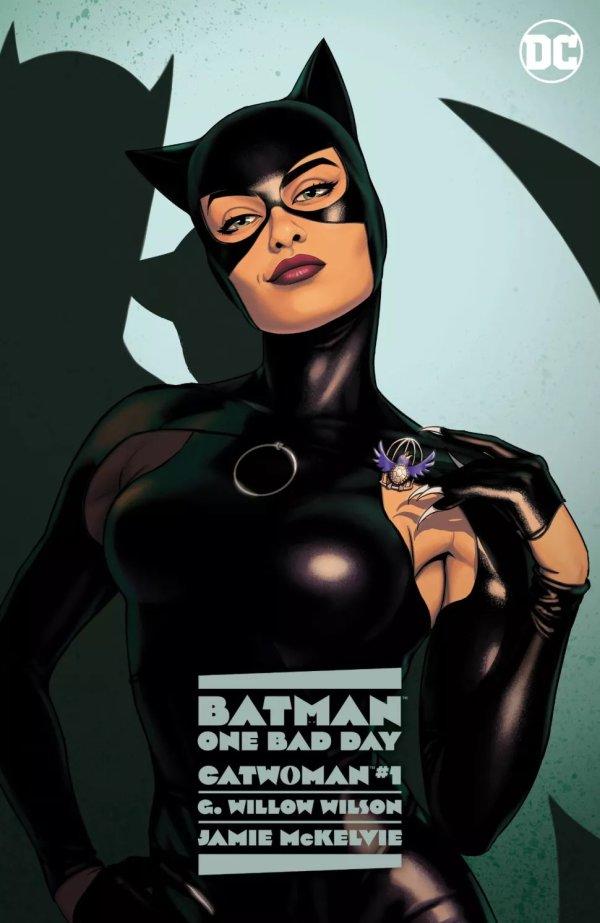 Written by G. Willow Wilson
Art by Jamie McKelvie
Colors by Jamie McKelvie
Letters by Clayton Cowles
Published by DC
The Batman: One Bad Day line has been inconsistent in the tradition of the best comics anthologies. Rather than enforcing a single approach to detailing Batman's sprawling rogues' galleries, acclaimed creators have been given free rein to tell stories taking a few days or a lifetime, tied closely to continuity or largely self-contained. The results promise unique visions from the names on the cover, which manage to overwhelm even these dark darlings of Gotham, and the duo of writer G. Willow Wilson and artist Jamie McKelvie is too potent to ignore. Batman: One Bad Day – Catwoman promises readers a heist in classic Catwoman fashion, but it also alludes to Selina Kyle's own history and shifting perspective playing a key role. Wilson has already reimagined another iconic femme fatale in the pages of Poison Ivy, and the possibilities presented by her tackling another seem endless. McKelvie's hiatus from producing interior pages makes this particular issue especially exciting as fans of The Wicked + The Divine and those who simply appreciate his inimitably sleek style are in for a rare treat. Whatever is to be sold and however it reflects upon Catwoman's character, readers can be assured that with Wilson and McKelvie at the wheel, Batman: One Bad Day – Catwoman isn't to be missed. -- Chase Magnett
prev
next
Earth-Prime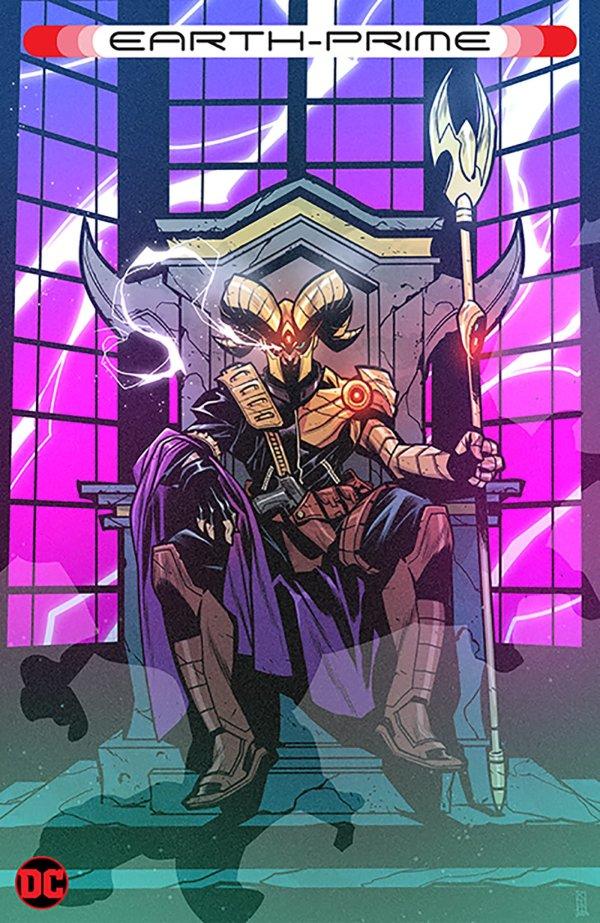 Written by Various
Art by Various
Published by DC
After The Flash airs its final season later this year, it will arguably be the end of an era for The CW's Arrowverse franchise. That alone should be enough incentive to pick up the collected edition of Earth-Prime, the series of one-shots set within the canon of each of the Arrowverse's recent shows. While the actual product is, at times, as messy as its source material, there is still a major novelty in seeing these characters united in a single book, and the Stargirl and Batwoman issues are downright delightful in their own right. — Jenna Anderson
prev
next
Justice Society of America #2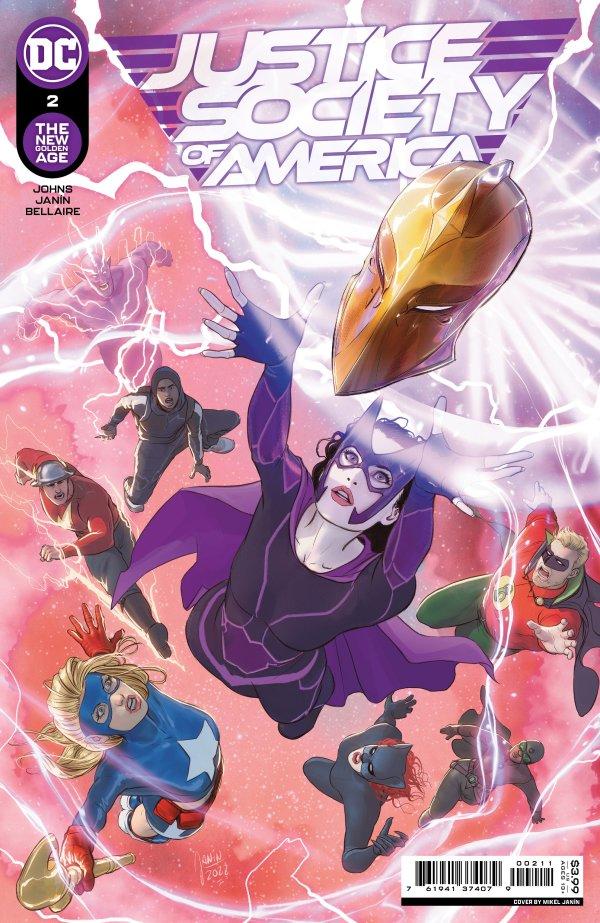 Written by Geoff Johns
Art by Mikel Janin, Jerry Ordway, and Scott Kolins
Colors by Jordie Bellaire and John Kalisz
Letters by Rob Leigh
Published by DC
As someone who just loves the JSA as a team and loves stories about the JSA, this book was going to be an automatic pick for me this week, but it's the trippy complexity of Helena's story through time as she tries to get to the bottom of what is going on with the first JSA and thus stop the destruction of all of the JSAs is a story worth taking on even beyond a simple love of what I consider to be the best superhero team ever. But if a trippy time travel murder mystery isn't enough to sell you, come for the Golden Age characters and the art. And the JSA. Really, just read this book. – Nicole Drum
prev
next
Kang: The Saga of Once and Future Conqueror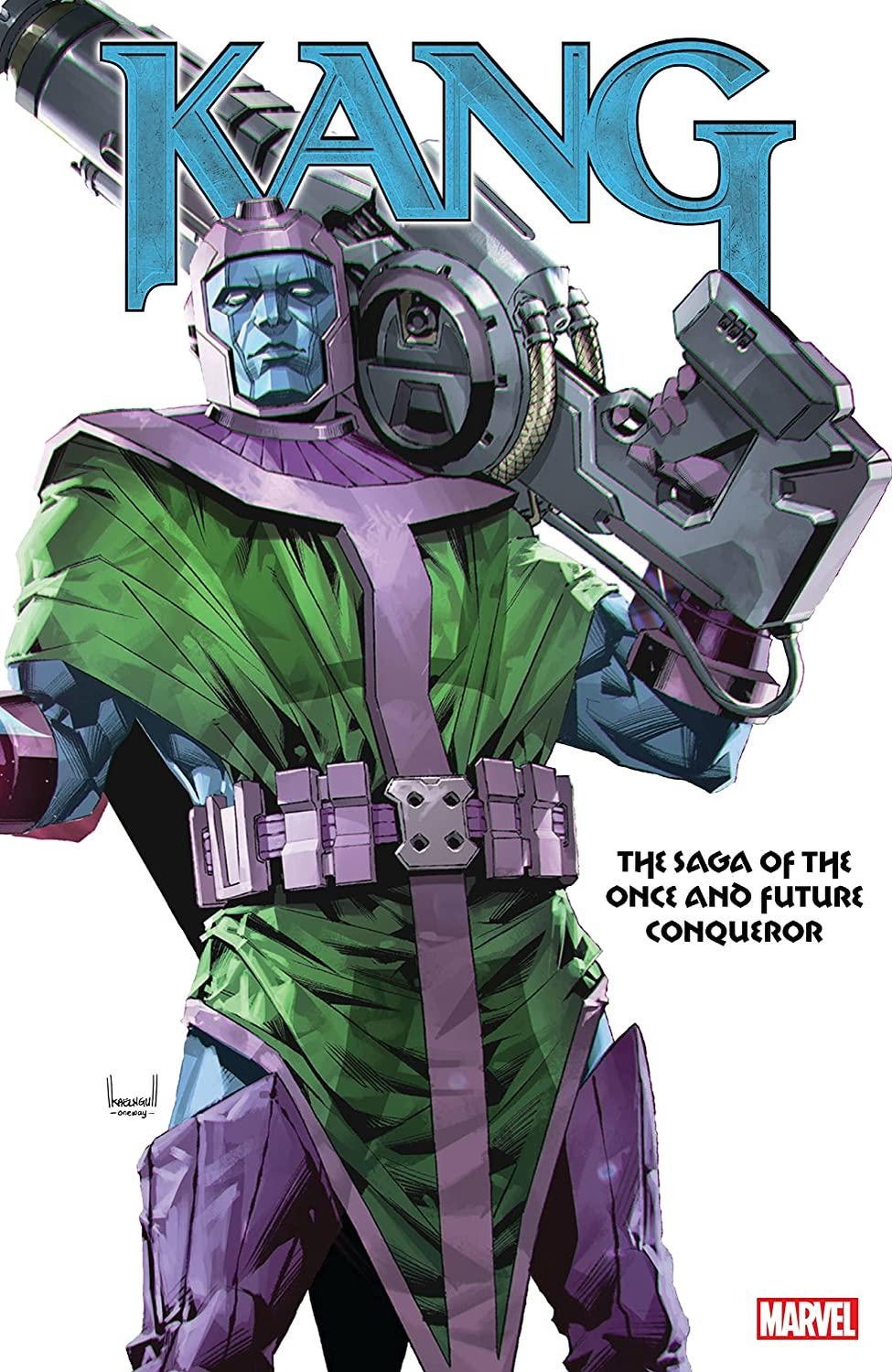 Written by Various
Art by Various
Published by Marvel Comics
In just a matter of weeks, Kang the Conqueror will be making his presence known in the Marvel Cinematic Universe through Ant-Man and the Wasp: Quantumania. If you want to get familiar with the villain's weird and wild history before he becomes the franchise's next blockbuster big bad, this new collection might be the best chance yet. From classic Fantastic Four and Avengers issues to newer skirmishes in King in Black and Timeless, this provides a comprehensive look at what Kang is capable of, as well as some excellent storytelling from a who's who of great creators. — Jenna Anderson
prev
next
Monstress #42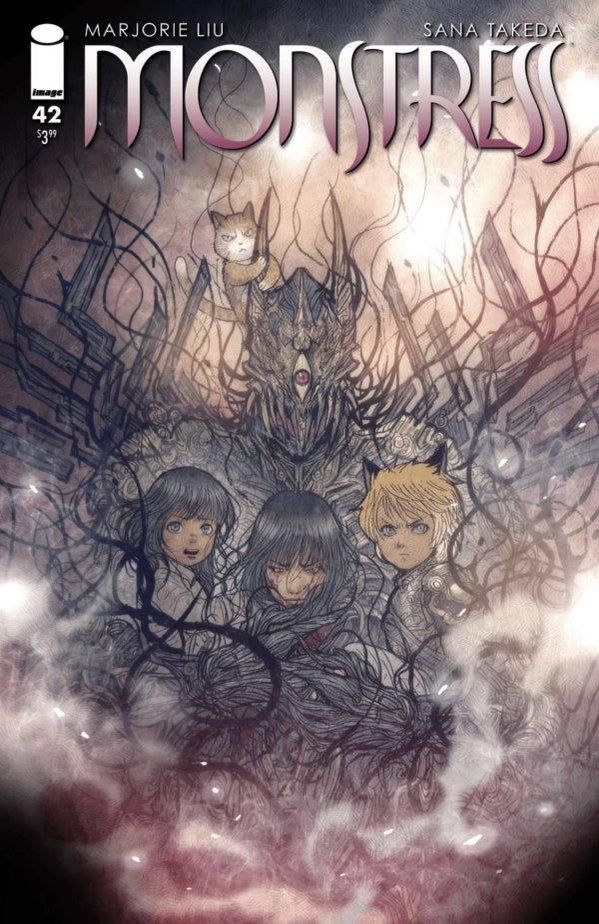 Written by Marjorie Liu
Art by Sana Takeda
Published by Image Comics
I really only need one reason to put Monstress on my rec this week and it's that it's back. Monstress is easily the best ongoing comic out there. It's epic, it's complicated, it's fascinating and when we left off things were both just getting interesting and things were also very grim as Kippa and Ren have gone into Maika to try to somehow bring her back after.. well, it's a lot. But it's a fascinating story of friendship, betrayal, self, and dark choices and Monstress is back and while you'll want to do a quick refresher to get back on track, jump right on in. -- Nicole Drum
prev
next
Sins of Sinister #1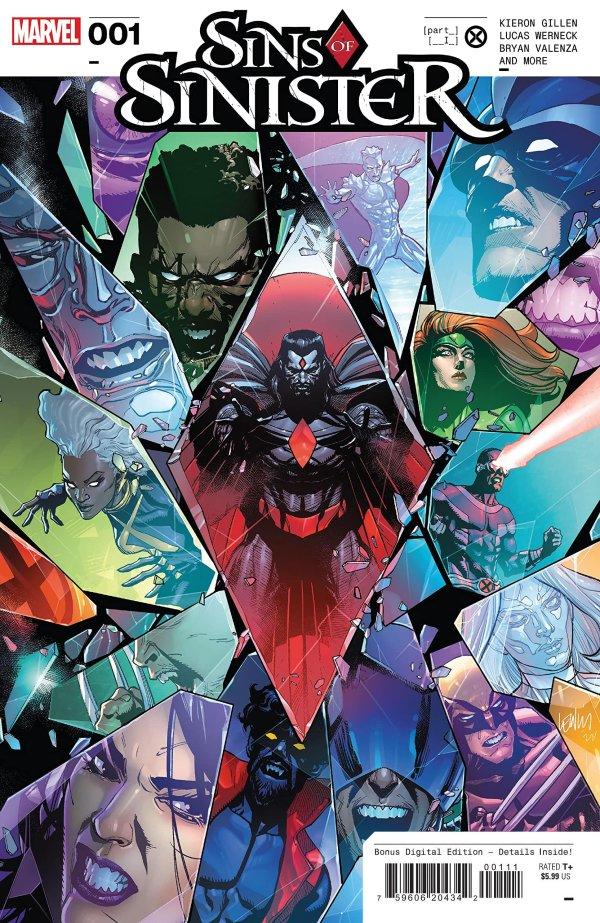 Written by Kieron Gillen
Art by Lucas Werneck
Colors by Bryan Valenza
Letters by Clayton Cowles
Published by Marvel Comics
Things are about to get ugly for the X-Men as Mister Sinister finally gets his way. Sins of Sinister #1 kicks off a new event that brings readers into a timeline where Mister Sinister won but somehow isn't enjoying the victory. Taking place across three series -- Immoral X-Men, Nightcrawlers, and Storm and the Brotherhood of Mutants -- the series jumps through time, first 10, then 100, and finally 1000 years into this dark future. Kieron Gillen, Si Spurrier, and Al Ewing are writing the individual series, with Paco Medina, Andrea Di Vito, and Alessandro Vitti each drawing a different timeline, creating a unique approach to event comics. After the big reveal at the end of the most recent issue of Immortal X-Men, we can't wait to see how Gillen and artist Lucas Werneck escalate matters in Sins of Sinister #1. -- Jamie Lovett
prev
next
Teenage Mutant Ninja Turtles: The Last Ronin -- The Lost Years #1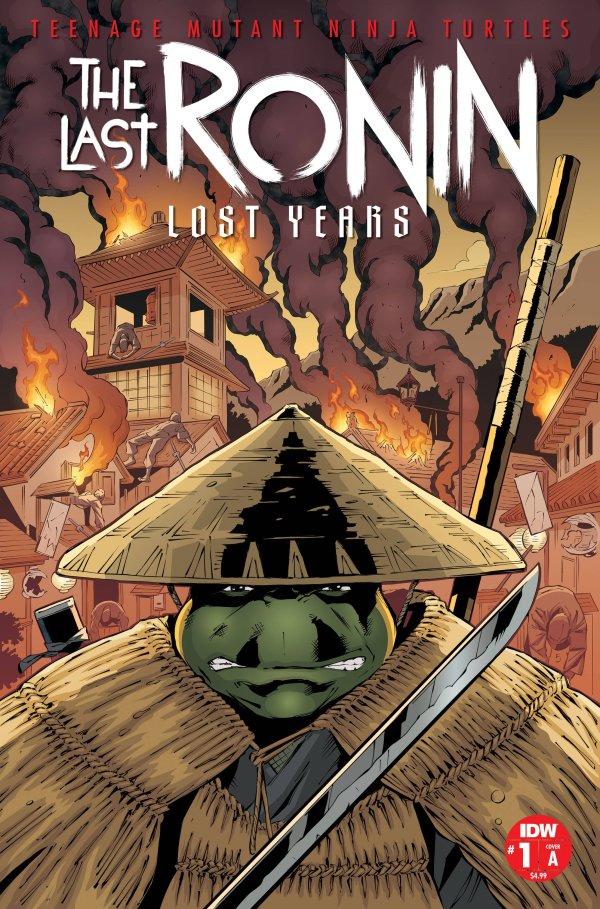 Written by Tom Waltz, Kevin Eastman

Art by Ben Bishop, S.L. Gallant, Kevin Eastman
Inks by Maria Keane
Colors by Luis Antonio Delgado
Letters by Shawn lee
Published by IDW Publishing
Teenage Mutant Ninja Turtles: The Last Ronin was a story that was decades in the making, realizing one of the unfinished ideas that Turtles creators Kevin Eastman and Peter Laird came up with together. The series seems to have been a big enough hit to warrant an expansion of that universe, kicking off with Teenage Mutant Ninja Turtles: The Last Ronin -- The Lost Years. The new miniseries continues the story past where the original Last Ronin series left off while providing more details on Michelangelo's journey before that series began. With Eastman, TMNT mainstay Tom Waltz, and artist Ben Bishop on the book, it's hard to imagine a Turtles fan who wouldn't want to pick this up, but with that talent, even newcomers should give it a look. -- Jamie Lovett
prev
next
Why Don't You Love Me?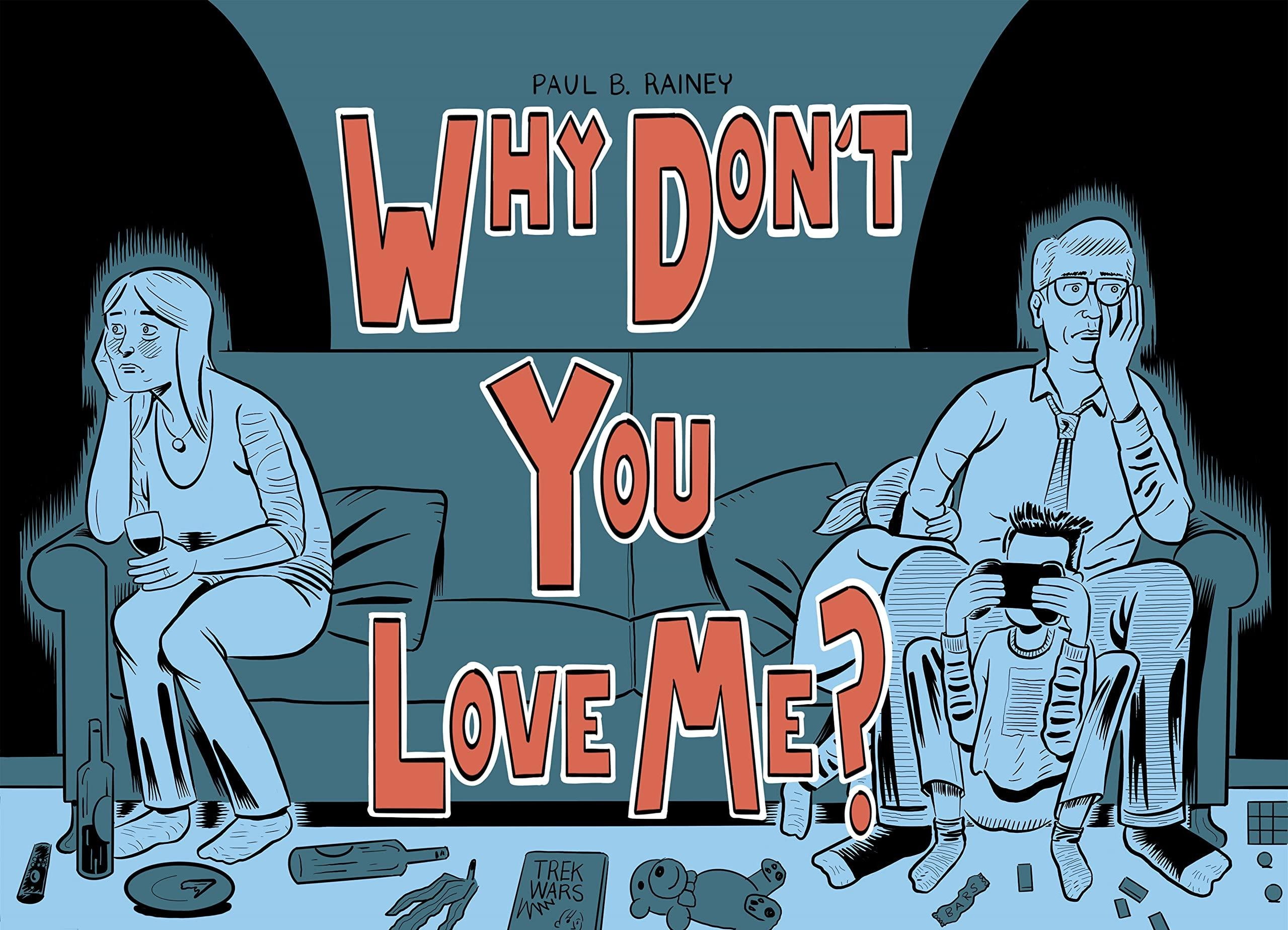 Created by Paul B. Rainey
Published by Drawn and Quarterly
Cartoonist Paul B. Rainey's Why Don't You Love Me? promises readers the darkest of black comedies as it presents the story of a failing marriage—complete with alcoholism, depression, and endless mundane, daily failings—with a sci-fi twist as the protagonists begin to question their very reality. While certainly not for the faint of heart, this portrait of the suburban American dream gone to hell presents an acerbic study of modern conditions with a sharp enough edge to find plenty of laughter for readers amidst the tragedy. Rainey's work as a cartoonist is as impressive as ever with cleanly detailed work neatly networked into a hardcover that's difficult to put down once picked up. The individual characters remain compulsively readable in spite of their many flaws and tragedies. And the development of genre concepts speaks to a postmodern bent that pays dividends for those who find their way to the end. Why Don't You Love Me? imagines a relatable scenario turning on the everyday fears of many readers, and provides us an opportunity to consider the choices we've made, while still allowing us to set the comic down and have a much-needed laugh. -- Chase Magnett
prev
next
X-Terminators #5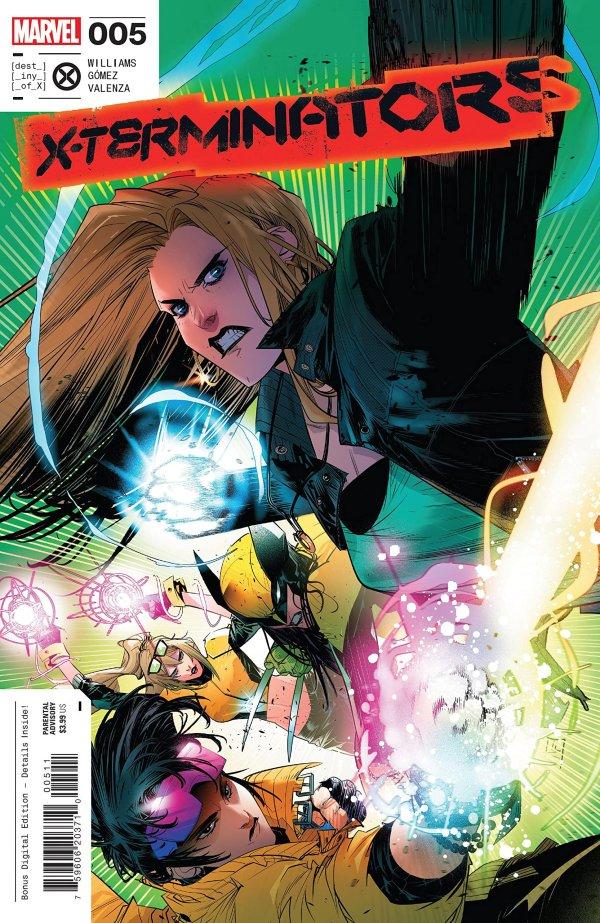 Written by Leah Williams
Art by Carlos Gomez
Colors by Bryan Valenza
Letters by Travis Lanham
Published by Marvel Comics
Yes, X-Terminators has gone viral several times over for its bizarre and hilarious panels — but honestly, the series deserves all of the attention and then some. Leah Williams, Carlos Gomez, and company's grindhouse take on Dazzler, Jubilee, Boom-Boom, and Wolverine has been consistently weird and delightful, and I truly can not wait for this finale. — Jenna Anderson
prev
0
comments