Uncharted 5 Seemingly Teased by PlayStation
Did PlayStation just tease Uncharted 5, or whatever the next Uncharted game ends up being called? This morning, Sony released a new live-action PS5 ad. Of course, this ad spotlights new releases like God of War Ragnarok and Gran Turismo 7. That said, there seems to be a scene that spotlights Uncharted, but not just any Uncharted, but the next installment. Spoilers for Uncharted 4: A Thief's End ahead.
At the end of Uncharted 4: A Thief's End, it's heavily teased and implied that Nathan Drake's daughter will be the protagonist of the series going forward, if it were to continue, with Nathan Drake finally settled down and retired from killing 15,000 people in the pursuit of hidden treasures and lost cities. And this detail is important because there's a part of the aforementioned trailer that looks textbook Uncharted, but it's not a Nathan Drake-looking character featured, but a young woman.
Below, you can check out the ad for yourself, and the specific scene in question. There is also a separate, related scene where the woman blows dust off the artifact.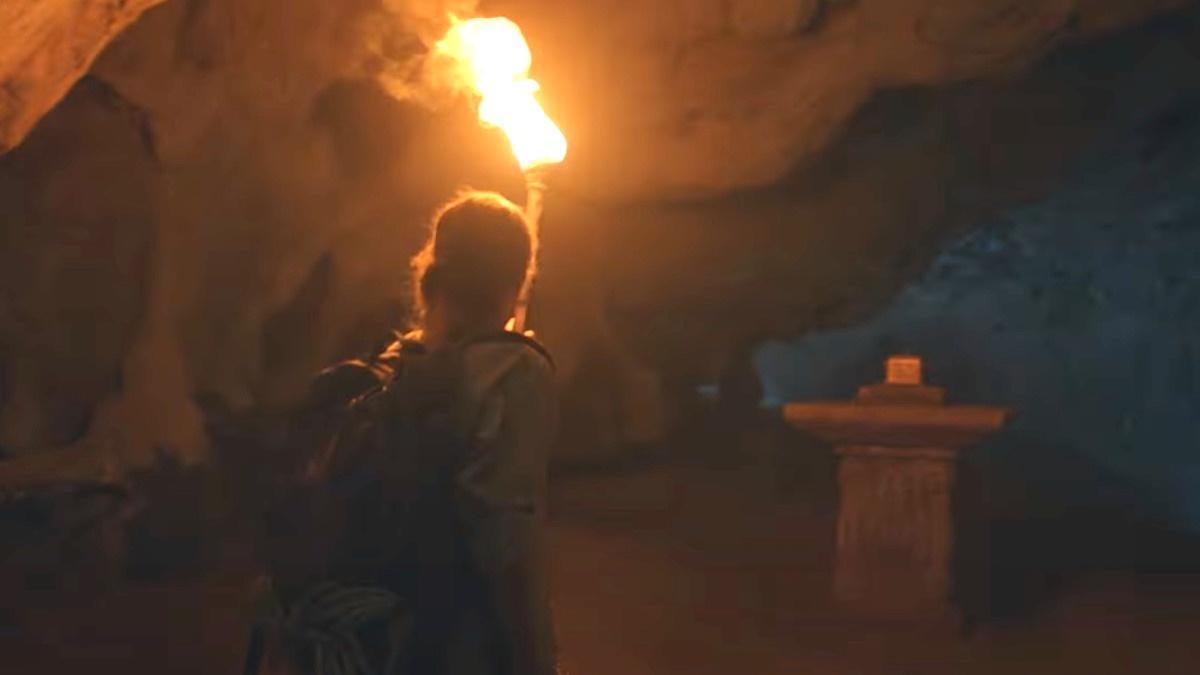 Every shot in the trailer is immediately recognizable except this one. In other words, you can pin every other shot to a game recently released, except this one, suggesting this is a tease for a future and unannounced game. To this end, the scene looks like textbook Uncharted, minus Nathan Drake, but as noted, if the series continues it's unlikely to star Nathan Drake so this makes sense.
As you may know, there have been rumors claiming Uncharted is returning, but not via Naughty Dog, who itself has more or less confirmed in the past that it's done with the series. In other words, assuming this mystery game is a new Uncharted tease, don't expect it to be a Naughty Dog game. And right now, this is the only thing keeping many from getting very excited. Naughty Dog is one of the best in the industry and Uncharted is its series. A new installment from someone else is likely to be an inevitable downgrade, much like Uncharted: Golden Abyss was. While Uncharted: Golden Abyss -- from fellow PlayStation studio Sony Bend -- was a very solid game, it was a step down from the core series in terms of quality.
Unfortunately, for now, all we have is speculation, but if PlayStation is teasing a new Uncharted game, you'd assume an actual reveal isn't very far behind.
0
comments