Disney's Wish Adds Big Sky Star Angelique Cabral
Cabral will star as Queen Amaya in the upcoming Disney hit.
Just a few months before its theatrical debut, we now know another one of the stars of Disney's Wish movie. On Monday, reports revealed that Angelique Cabral has been cast as Queen Amaya in the upcoming animated film. Cabral is known for her work on Friends with Benefits, Prime Video's Undone, ABC's Big Sky, and Hulu's Maggie. Wish is set to celebrate Disney's 100th anniversary by chronicling the origin story of the wishing star from the studio's opening fanfare.
In addition to Cabral, the ensemble cast for Wish also includes Oscar winner Ariana Debose as Asha, Chris Pine as King Magnifico, and Alan Tudyk as Valentino Hall.
What Is Wish About?
In Wish, Asha, a sharp-witted idealist, makes a wish so powerful that it is answered by a cosmic force—a little ball of boundless energy called Star. Together, Asha and Star confront a most formidable foe—the ruler of Rosas, King Magnifico—to save her community and prove that when the will of one courageous human connects with the magic of the stars, wondrous things can happen.
Wish is helmed by Oscar®-winning director Chris Buck ("Frozen," "Frozen 2") and Fawn Veerasunthorn ("Raya and the Last Dragon"), produced by Peter Del Vecho ("Frozen," "Frozen 2") and co-produced by Juan Pablo Reyes ("Encanto"). Jennifer Lee ("Frozen," "Frozen 2") executive produces—Lee and Allison Moore ("Night Sky," "Manhunt") are writers on the project. Wish features original songs by Grammy®-nominated singer/songwriter Julia Michaels and Grammy-winning producer/songwriter/musician Benjamin Rice, plus score by composer Dave Metzger.
Will Wish Get Delayed?
Earlier this summer, reports indicated that Wish could be among the upcoming Disney releases that might be delayed, amid the ongoing writers and actors strikes. Other films that were floated as possibilities include Poor Things, Next Goal Wins, and Magazine Dreams. While there are still several months until Wish's debut, this new update of Cabral's casting could hint at the film keeping its planned release date.
"Speaking of the content we create, I'd like to say a few words about the ongoing strikes," Disney CEO Bob Iger said during a quarterly earnings call earlier this year. "Nothing is more important to this company and its relationships with the creative community, and that includes actors, writers, animators, directors and producers. I have deep respect and appreciation for all those who are vital to the extraordinary creative engine that drives this company and our industry. And it is my fervent hope that we quickly find solutions to the issues that have kept us apart these past few months, and I am personally committed to working to achieve this result."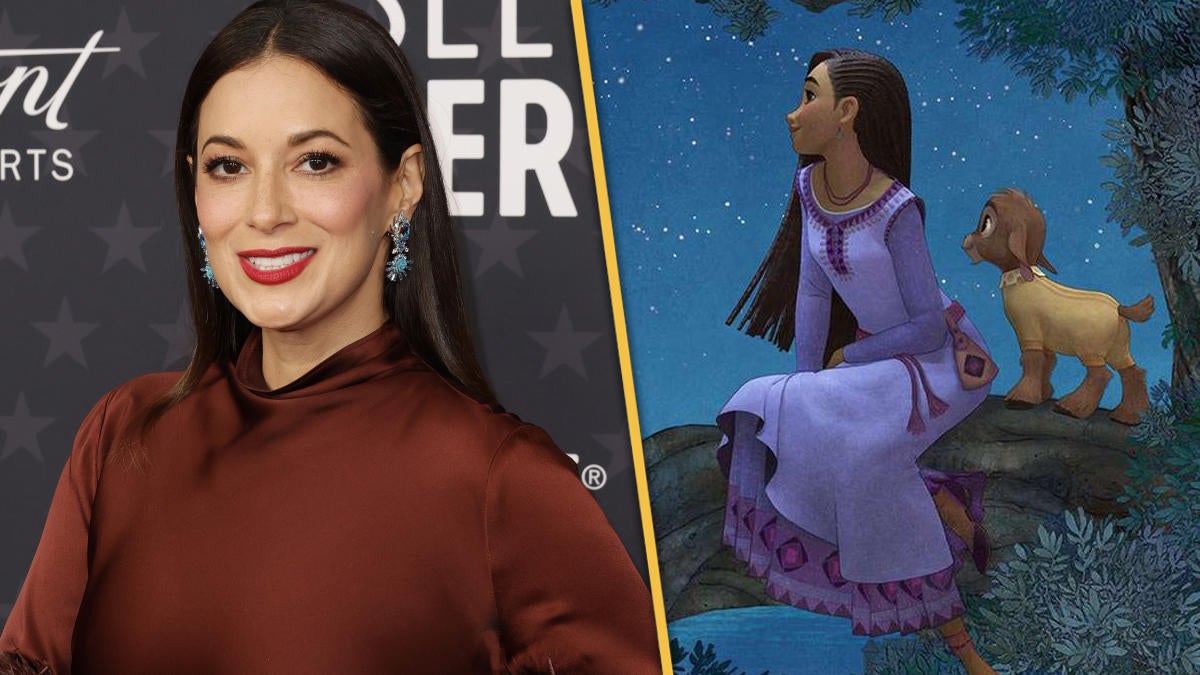 What do you think of the latest details surrounding Disney's Wish? Share your thoughts with us in the comments below!
Wish is set to be released exclusively in theaters on November 22nd.
h/t: Deadline
0
comments