Marvel's Avengers Developer Says He's "Incredibly Proud" of the Game Ahead of Delisting
The Marvel's Avengers developer says he wished the game had found its audience.
This month, Marvel's Avengers will be delisted from digital storefronts, making the game completely unavailable to anyone that hasn't purchased it prior. It's a sad reality for many licensed games, and for those that enjoyed the game over the last few years. Unfortunately, that number wasn't nearly as high as Square Enix and Crystal Dynamics had been hoping for. On Twitter, Crystal Dynamics lead level designer Rowan Belden-Clifford addressed the game's delisting. While acknowledging the game's shortcomings, Belden-Clifford also noted his happiness with the game, encouraging fans to buy it while it's discounted.
"I'm so incredibly proud of what we built. It didn't find its audience, but there is some stellar storytelling and gameplay in this one. If you haven't played it yet, buy it now before end-game capitalism erases it forever," wrote Belden-Clifford.
Additional sales for Marvel's Avengers won't do anything to change the game's fate at this point. However, it already seems like a lot of people are buying the game before the delisting takes place. At the very least, that might help the game find the kind of audience Belden-Clifford had been hoping for.
When Will Marvel's Avengers Delist?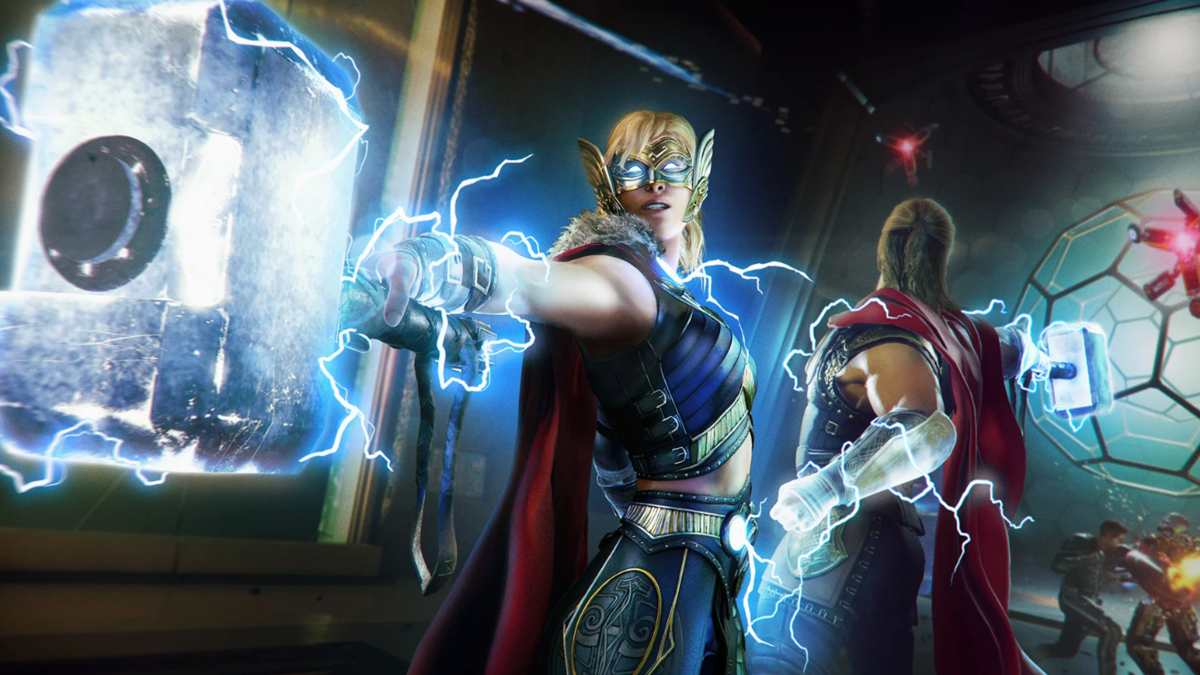 Marvel's Avengers is set to be delisted from digital storefronts on September 30th. The game released in 2020 on PlayStation 4, Xbox One, and PC via Steam. All three versions of the game's definitive edition are currently discounted by 90%, bringing them down to just $3.99. The PS4 and Steam versions can be purchased for that price without any restrictions, while Xbox Game Pass Core is at least needed to bring the Xbox version down to $3.99. Readers should note that while the Steam sale will last until the game's delisting, the PlayStation deal will come to an end a couple days earlier, on September 28th. Once the game is delisted, Marvel's Avengers will remain playable in both single-player and multiplayer, but it will no longer be available for purchase. As such, anyone on the fence about buying it should do so while they still can!
Are the Skins for Marvel's Avengers Still Available?
Throughout its time on the market, Crystal Dynamics added a significant number of skins based on various Avengers stories, as well as the Marvel Cinematic Universe. Every character in the game received a pretty wide selection, and the developers seemed to dig deep into back issue bins to come up with some of the design that were implemented. While the alternate skins received a lot of praise from players, many were unhappy with how much they cost. Ahead of the game's delisting, Crystal Dynamics has rectified that, making all of those skins free in the game.
Did you give Marvel's Avengers a chance? Do you plan on buying the game before it gets delisted? Share your thoughts with me directly on Twitter at @Marcdachamp or on Instagram at @Dachampgaming!
1
comments