Video Game Release Dates 2022 Calendar
It can be very difficult to keep up with video game release dates, particularly as the holiday season approaches. Over the next few months, a number of new video game releases will take place, including major titles such as God of War Ragnarok, The Callisto Protocol, and Bayonetta 3. Whether you're a fan of Nintendo, PlayStation, Xbox, or PC, there are a plethora of 2022 video game releases left to be excited about. ComicBook.com's video game release calendar compiles the release dates we currently know about for 2022. The list only includes games that have been given a specific release date; there are still some games that we know will release this year, but those have been left off until specific dates are revealed.
As the year goes on, this game release calendar will be updated to add or remove games. After all, publishers are constantly surprising fans with new announcements, and there are also games that will see delays into 2023, as we've already seen with games such as The Legend of Zelda: Tears of the Kingdom. Note: as months pass, the current month will be displayed at the top of the page, while previous months will be rotated to the bottom, in order to preserve a record of releases from the year.
Keep reading to see all the confirmed video game release dates announced for 2022!
November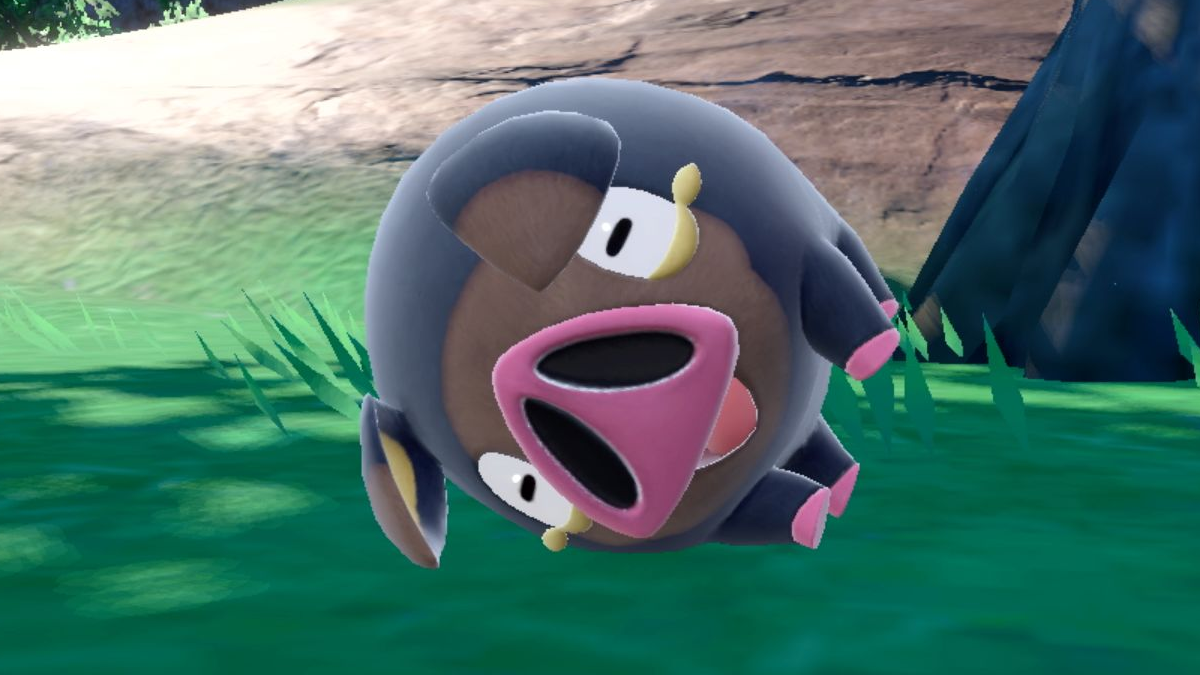 November 4th
November 8th
Sifu (Switch)

Sonic Frontiers (PC, PS4, PS5, Xbox One, Xbox Series X|S, Switch)

November 9th
God of War Ragnarok (PS4, PS5)
November 10th
Jurassic World Aftermath Collection (Switch)
November 11th
Tactics Ogre: Reborn (PC, PS4, PS5, Switch)
November 17th
Company of Heroes 3 (PC)

Goat Simulator 3 (PC, PS4, PS5, Xbox One, Xbox Series X|S)
November 18th
The Dark Pictures Anthology: The Devil in Me (PC, PS4, PS5, Xbox One, Xbox Series X|S)

Pokemon Scarlet and Violet (Switch)

November 22nd
Evil West (PC, PlayStation 4, PlayStation 5, Xbox One, Xbox Series X|S)

Just Dance 2023 Edition (PC, PS5, Xbox Series X|S, Switch)

November 28th
World of Warcraft: Dragonflight (PC)

prev
next
December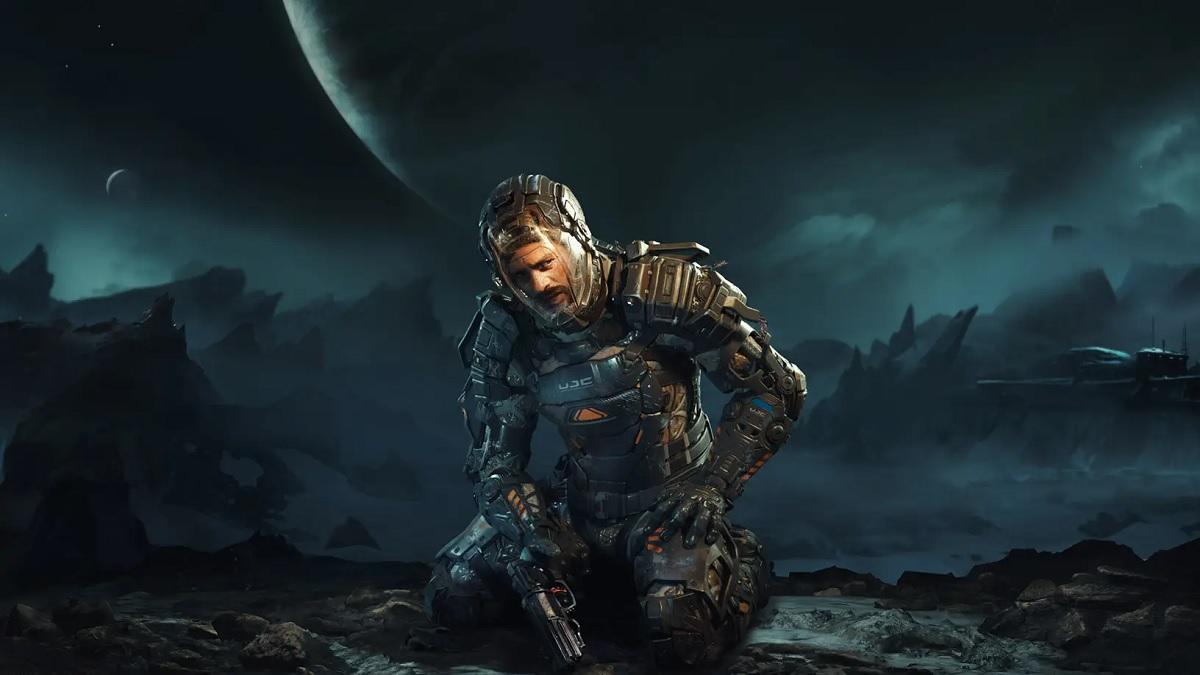 December 2nd
The Callisto Protocol (PC, PS4, PS5, Xbox One, Xbox Series X|S)
Marvel's Midnight Suns (PC, PS5, Xbox Series X|S)

December 5th
Paper Cut Mansion (PS4, PS5, Switch)
December 6th
Terror of Hemasaurus (PC, PS4, PS5, Xbox One, Xbox Series X|S, Switch)
December 9th
Dragon Quest Treasures (Switch)
December 13th
Crisis Core: Final Fantasy VII Reunion (PC, PS4, PS5, Xbox One, Xbox Series X|S, Switch)
December 15th
The Crackpet Show (Switch)
December 22nd
Valkyrie Profile: Lenneth (PS4, PS5)

prev
next
January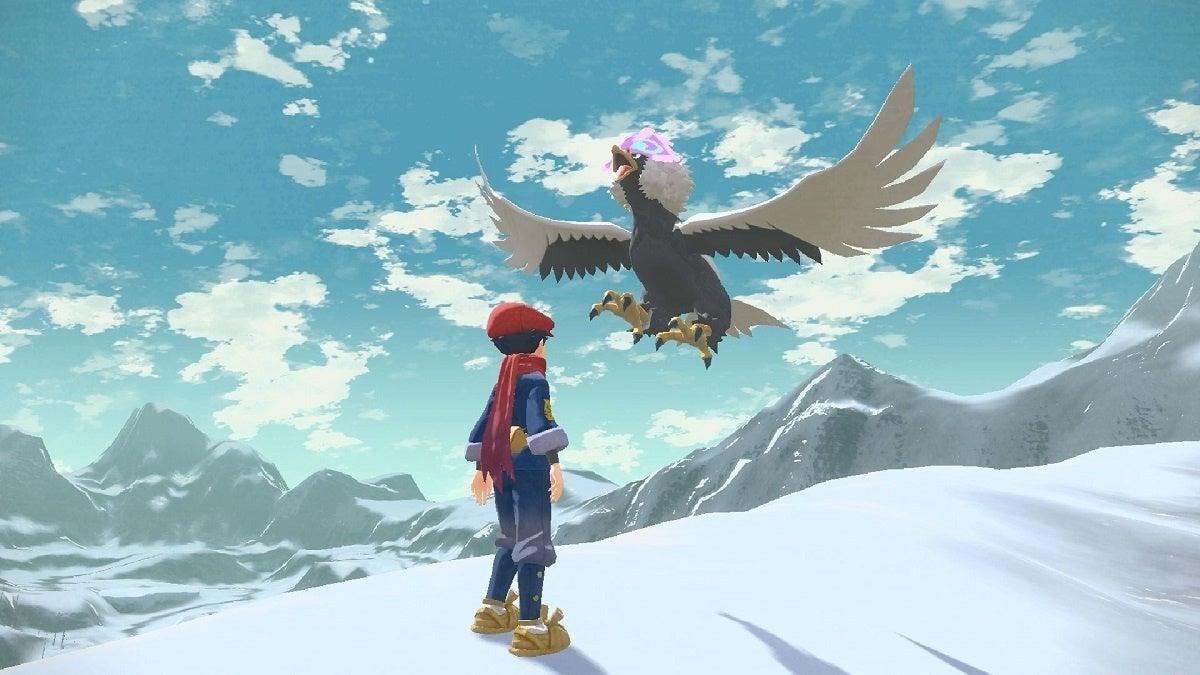 January 12th:
January 13th:
January 14th:
January 20th:
River City Girls (PS5)

Windjammers 2 (PS5, PS4, Xbox One, Switch, Stadia, PC)
January 21st:
January 26th:
Diplomacy is Not an Option (PC)
January 27th:
Circuit Superstars (PS4, PS5)
January 28th:
Pokemon Legends: Arceus (Switch)
Uncharted: Legacy of Thieves Collection (PS5)
prev
next
February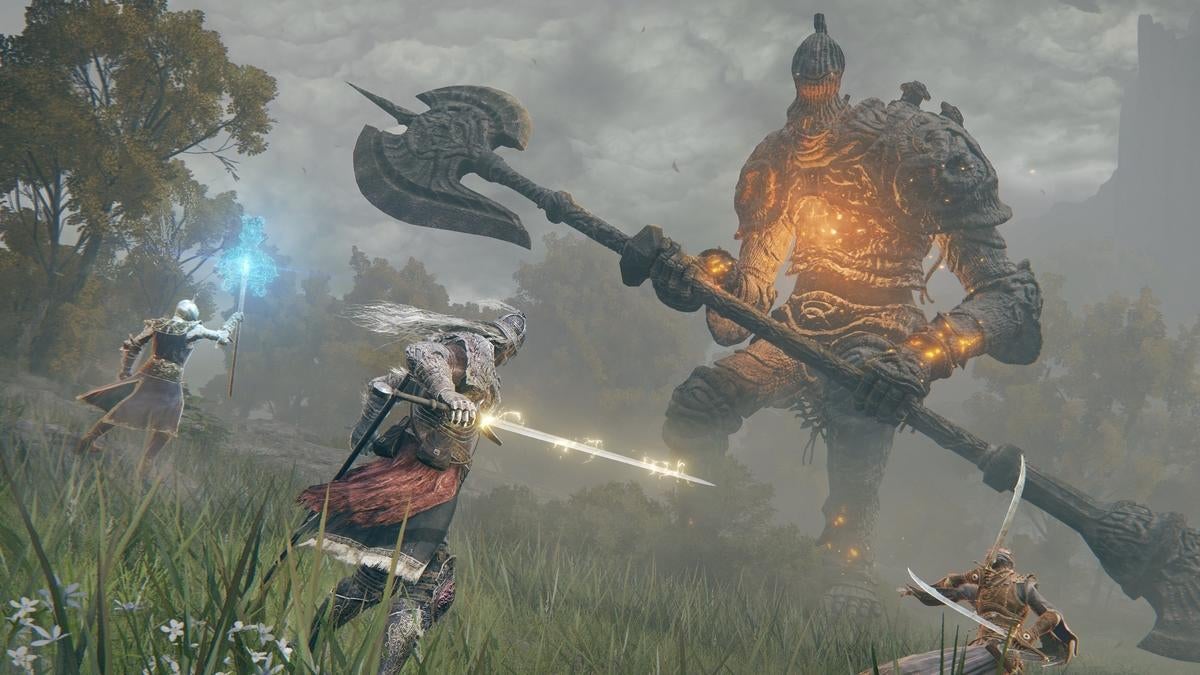 February 1st
Life is Strange Remastered Collection (PC, PS4, PS5, Xbox One, Xbox Series X|S, Switch)
February 2nd
February 4th
Dying Light 2 Stay Human (PC, PS4, PS5, Xbox One, Xbox Series X|S, Switch)
February 8th
OlliOlli World (PC, PS4, PS5, Xbox One, Xbox Series X|S, Xbox One, Switch)
Sifu (PS5, PS4, PC)
February 9th
Action Arcade Wrestling (Switch)

February 10th
About an Elf (Switch)

Breakout: Recharged (PC, PS4, PS5, Xbox One, Xbox Series X|S, Switch)

CrossfireX (Xbox Series X|S, Xbox One)
Know By Heart (PC)
Ocean's Heart (Switch)
Retro Bowl (Switch)

Rise of the Third Power (PS4, Xbox One, Switch, PC)

February 11th
February 15th
Dynasty Warriors 9 Empires (PS5, Xbox Series X|S, PS4, Xbox One, Switch, PC)
February 17th
Assassin's Creed: The Ezio Collection (Switch)

The King of Fighters XV (PS5, Xbox Series X|S, PS4, PC)
Total War: Warhammer III (PC)
Voice of Cards: The Forsaken Maiden (PS4, Switch, PC)

February 18th
Horizon Forbidden West (PS5, PS4)
February 22nd
Destiny 2: The Witch Queen (PC, PS4, PS5, Xbox One, Xbox Series X|S, Stadia)
Monark (PS5, PS4, Switch, PC)
Sol Cresta (PS4, Switch, PC)

February 24th
Martha Is Dead (PC, PS4, PS5, Xbox One, Xbox Series X)
February 25th
Elden Ring (PS5, Xbox Series X|S, PS4, Xbox One, PC)

Grid Legends (PC, PS4, PS5, Xbox One, Xbox Series X|S)

February 28th
prev
next
March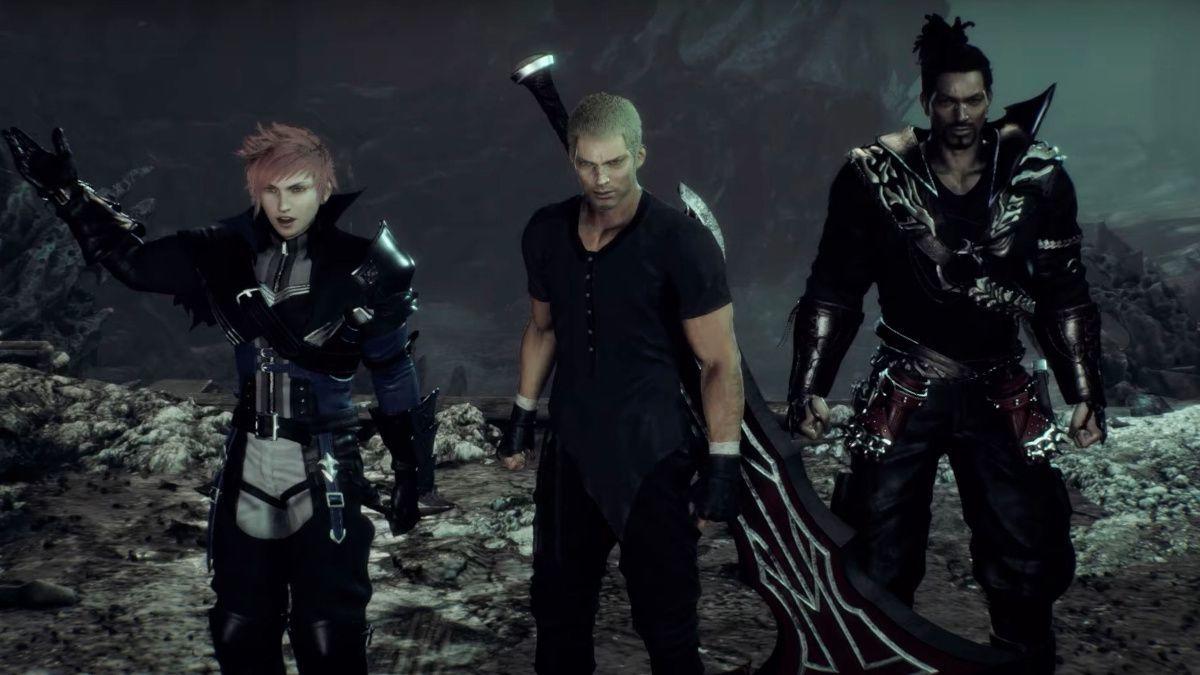 March 1st
Elex II (PC, PS4, PS5, Xbox One, Xbox Series X|S)
Pathfinder: Wrath of the Righteous (PS4, PS5, Xbox One, Xbox Series X|S)
March 3rd
Babylon's Fall (PC, PS4, PS5)
Pretty Girls Breakers! (PS4, PS5, Switch)

Saffron Fields (PC)

March 4th
Gran Turismo 7 (PS4, PS5)

Triangle Strategy (Switch)
March 8th
SpellForce III Reforced (PC, PS4, PS5, Xbox One, Xbox Series X|S)
March 9th
Splash Cars (PS4, PS5, Xbox One, Xbox Series X|S, Switch)

Will You Snail? (PC, PS4, Xbox One, Switch)
March 10th
Aztech Forgotten Gods (PC, PS4, PS5, Xbox One, Xbox Series X|S, Switch)

Chocobo GP (Switch)
Republique: Anniversary Edition (PS4, PS5, Switch)

Time Loader (PS4, PS5, Xbox One, Xbox Series X|S, Switch)
Young Souls (PS4, PS5, Xbox One, Xbox Series X|S, Switch)

March 11th
WWE 2K22 (PC, PS4, PS5, Xbox One, Xbox Series X|S)
March 15th
Dawn of the Monsters (PC, PS4, PS5, Xbox One, Xbox Series X|S, Switch)
March 16th
Paradise Killer (PS4, PS5, Xbox One, Xbox Series X|S)

Tunic (PC, Xbox One, Xbox Series X|S)
Wife Quest (PS4, PS5, Xbox One, Xbox Series X|S, Switch)

March 17th
Boxing Gym Story (Switch)

Dark Deity (Switch)

Persona 4 Arena Ultimax (PC, PS4, Switch)
The Ramp (Switch)

March 18th
Inukari: Chase of Deception (Xbox One, Xbox Series X|S, Switch)

Stranger Of Paradise Final Fantasy Origin (PC, PS4, PS5, Xbox One, Xbox Series X|S)
Who Pressed Mute on Uncle Marcus? (PC, PS4, PS5, Xbox One, Xbox Series X|S, Switch)

March 22nd
March 23rd
The Pizza Delivery Boy Who Saved the World (Switch)

Thunder Kid: Hunt for the Robot Emperor (PS4, PS5, Xbox One, Xbox Series X|S, Switch)
March 24th
A Memoir Blue (PC, PS4, PS5, Xbox One, Xbox Series X|S, Switch)
Horror Tales: The Wine (PS4, PS5, Switch)
Sky Gamblers – Air Supremacy 2 (PS4, PS5, Switch)

March 25th
Ghostwire: Tokyo (PC, PS5)

Kirby and the Forgotten Land (Switch)
Tiny Tina's Wonderlands (PC, PS4, PS5, Xbox One, Xbox Series X|S)
March 29th
March 30th
Agent Intercept (PS4, PS5, Xbox One, Xbox Series X|S, Switch)
March 31st
Coromon (PC)

Glitchhikers: The Spaces Between (PC, Switch)

Marble Maid (Switch)
MerFight: Curse of the Arctic Prince (PC)

Red Wings: American Aces (PC, Switch)

Starship Troopers: Terran Command (PC)

Weird West (PC, PS4, PS5, Xbox One, Xbox Series X|S)

prev
next
April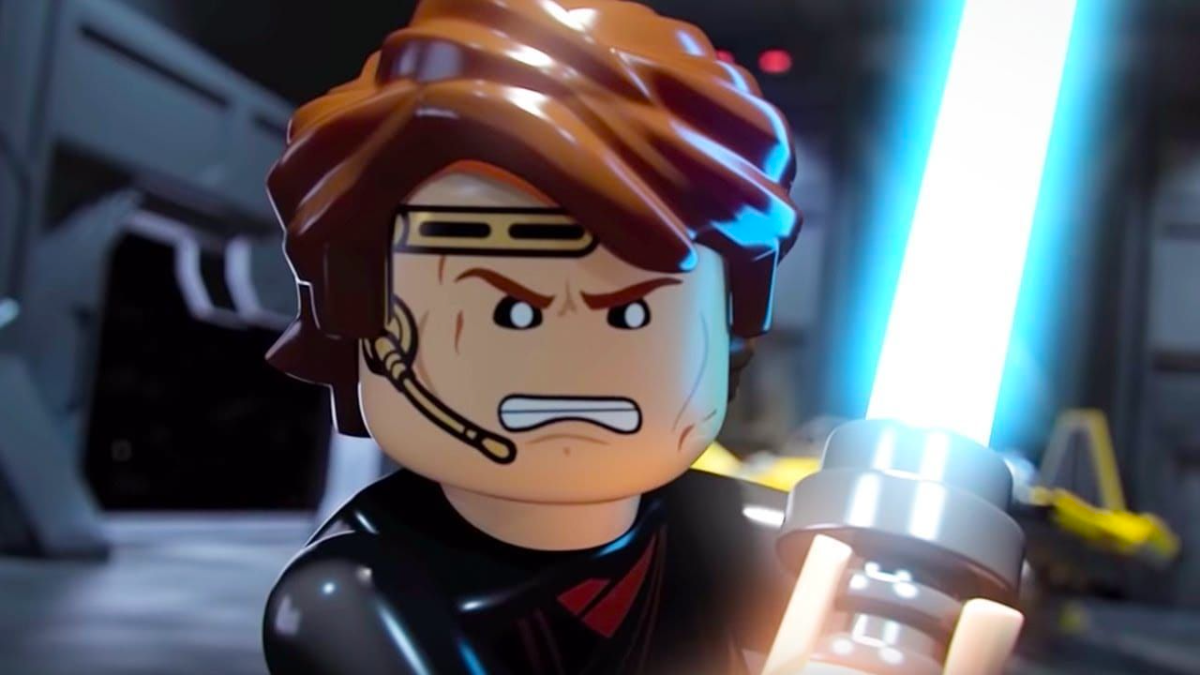 April 5th
Before We Leave (PS4, PS5)

MLB The Show 22

April 6th
Z-Warp (PS4, PS5, Xbox One, Xbox Series X|S, Switch)
April 7th
Chinatown Detective Agency (PC, Xbox One, Xbox Series X|S, Switch)

Chrono Cross: The Radical Dreamers Edition (PC, PS4, PS5, Xbox One, Xbox Series X|S, Switch)
Happy Humble's Burger Farm (Switch)
House of the Dead Remake (Switch)

Janitor Bleeds (PC)
April 8th
Astrodogs (Switch)
Boreal Tenebrae (Xbox One, Xbox Series X|S, Switch)

April 12th
13 Sentinels: Aegis Rim (Switch)
Don't Starve Together (Switch)

April 14th
Cat Cafe Manager (PC, Switch)
Defend the Rook (Switch)
Road 96 (PS4, PS5, Xbox One, Xbox Series X|S)

Nobody Saves the World (PS4, PS5, Switch)

April 15th
A Sketchbook About Her Sun (Switch)
April 20th
Aircraft Carrier Survival (PC)
NeonLore (PS4, PS5, Xbox One, Xbox Series X|S, Switch)

Star Wars: The Force Unleashed (Switch)
April 21st
Lila's Sky Ark (PC, Switch)

Lumote: The Mastermote Chronicles (PC, PS4, PS5, Xbox One, Xbox Series X|S, Switch)

Moto GP 22 (PC, PS4, PS5, Xbox One, Xbox Series X|S, Switch)
Revita (PC, Switch)
Rotund Zero (Switch)

Super Mega Zero (PC, Switch)

April 22nd
Ganryu 2 (PS4, Xbox One, Switch, PC)
April 27th
The Stanley Parable: Ultra Deluxe (PC, PS4, PS5, Xbox One, Xbox Series X|S, Switch)
April 28th
Catie in MeowmeowLand (PC, PS4, PS5, Xbox One, Xbox Series X|S, Switch)
HunterX (PC)

Parkasaurus (Switch)
April 29th
Nintendo Switch Sports (Switch)
prev
next
May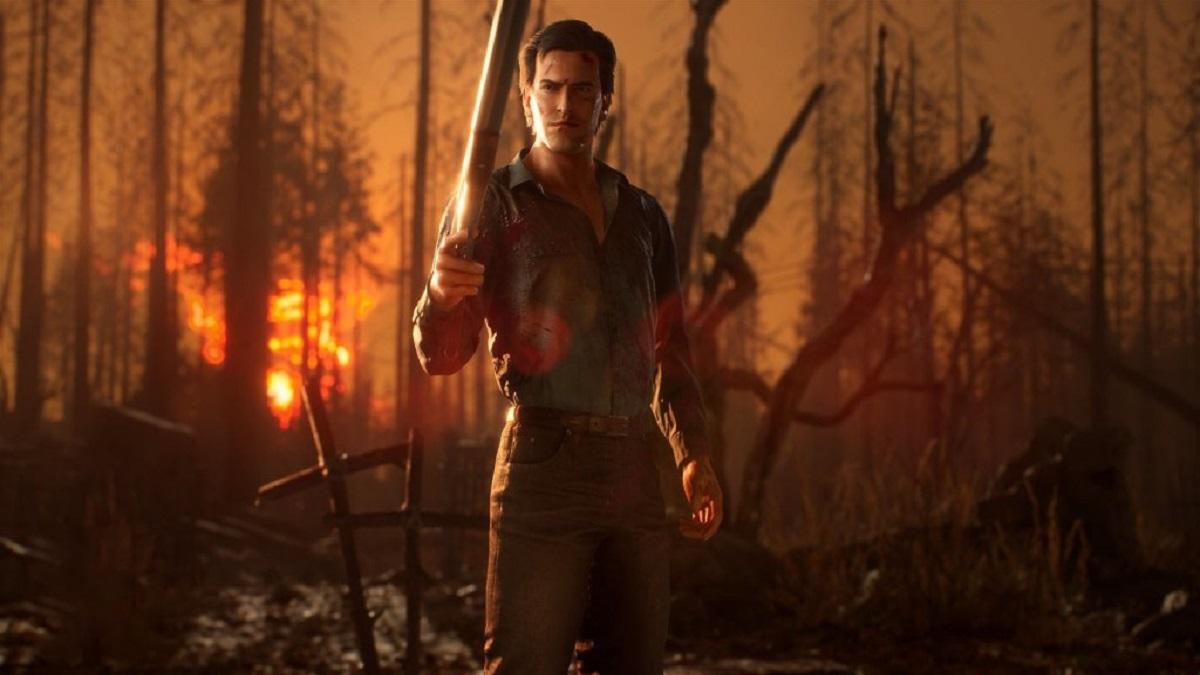 May 3rd
PictoQuest: The Cursed Grids (PS4, PS5)
May 4th
PictoQuest: The Cursed Grids (Xbox One, Xbox Series X|S)

Wildcat Gun Machine (PC, PS4, PS5, Xbox One, Xbox Series X|S, Switch)
May 5th
Citizen Sleeper (PC, Xbox One, Xbox Series X|S, Switch)

Rifftrax: The Game (PC, PS4, PS5, Xbox One, Xbox Series X|S, Switch)
Trek to Yomi (PC, PS4, PS5, Xbox One, Xbox Series X|S)

May 12th
Vesper: Zero Light Edition (Switch)
May 13th
Evil Dead: The Game (PC, PS4, PS5, Xbox One, Xbox Series X|S, Switch)
May 19th
Deadcraft (PC, PS4, PS5, Xbox One, Xbox Series X|S, Switch)

Vampire: The Masquerade – Swansong (PC, PS4, PS5, Xbox One, Xbox Series X|S, Switch)
May 20th
Cotton Fantasy (PS4, Switch)
The Endless Summer Surfing Challenge (PC, Xbox One, Xbox Series X|S)

Sons of the Forest (PC)
May 26th
May 27th
Kao the Kangaroo (PC, PS4, PS5, Xbox One, Xbox Series X|S, Switch)
Moo Lander (PC, PS4, PS5, Xbox One, Xbox Series X|S)

Pac-Man Museum+ (PC, PS4, PS5, Xbox One, Xbox Series X|S, Switch)
May 31st
prev
next
June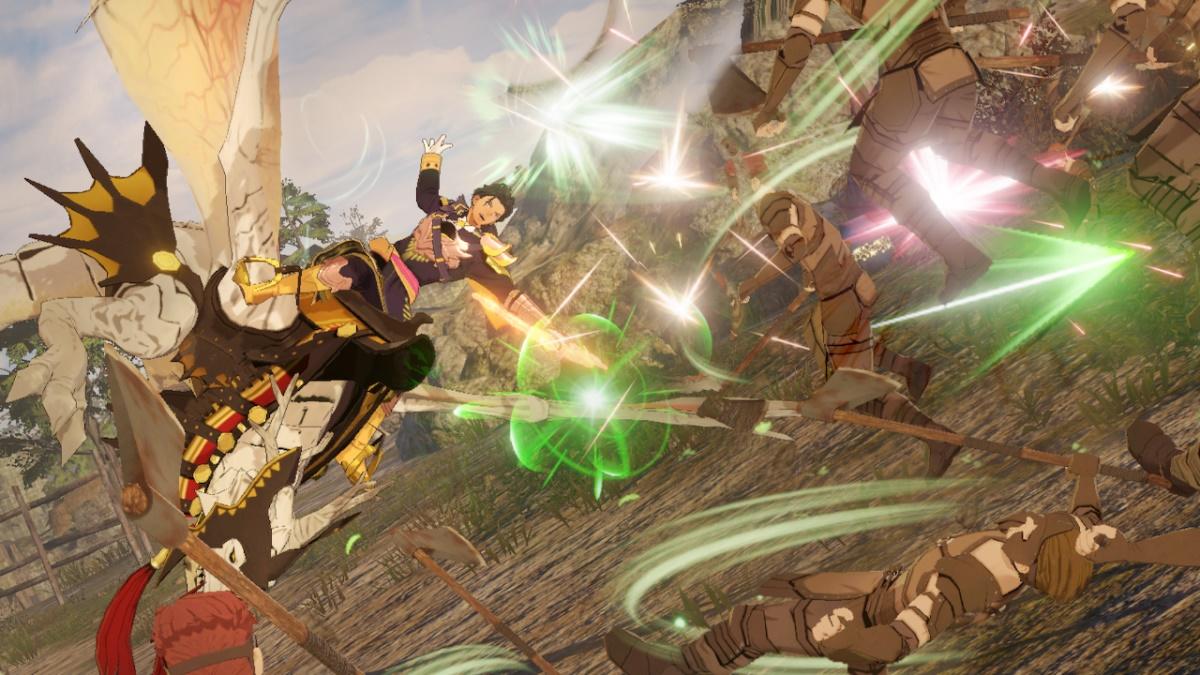 June 1st
Silt (PS4, PS5, Xbox One, Xbox Series X|S, Switch)
June 21st
June 23rd
Nakara: Bladepoint (Xbox Series X|S)
June 24th
Capcom Fighting Collection (PS4, PS5, Xbox One, Xbox Series X|S, Switch, PC)

Fire Emblem Warriors: Three Hopes (Switch)
June 28th
MX vs. ATV Legends (PS4, PS5, Xbox One, Xbox Series X|S, PC)

prev
next
July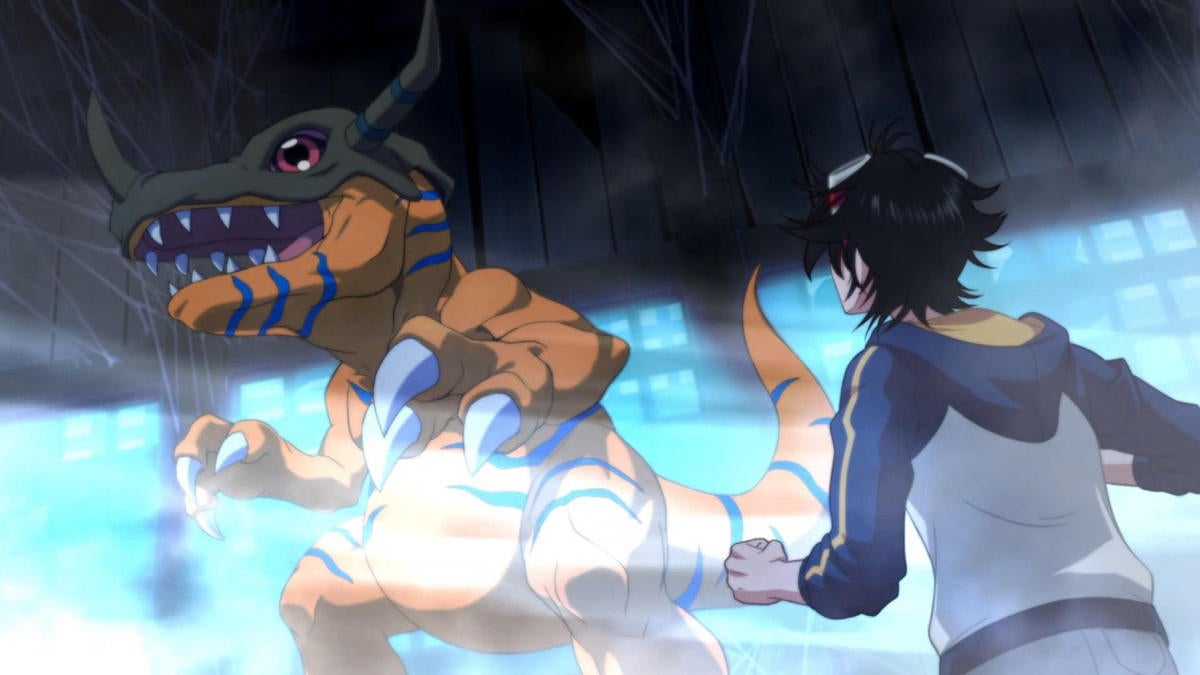 July 1st
Almost My Floor (PS4, PS5, Xbox One, Xbox Series X|S, Switch)

F1 2022 (PC, PS4, PS5, Xbox One, Xbox Series X|S)
July 8th
Klonoa Phantasy Reverie Series (PC, PS4, PS5, Xbox One, Xbox Series X|S, Switch)
July 12th

Time on Frog Island (PC, PS4, PS5, Xbox One, Xbox Series X|S, Switch)
July 14th
Mothmen 1966 (PC, PS4, PS5, Xbox One, Xbox Series X|S, Switch)

July 19th
July 20th
Hazel Sky (PC, PS4, PS5, Xbox One, Xbox Series X|S, Switch)
July 21st
Wayward Strand (PC, PS4, PS5, Xbox One, Xbox Series X|S, Switch)
July 22nd
Capcom Arcade 2nd Stadium (PC, PS4, PS5, Xbox One, Xbox Series X|S, Switch)

Live a Live (Switch)

July 29th
Digimon Survive (PS4, PS5, Xbox One, Xbox Series X|S, Switch, PC)
Xenoblade Chronicles 3 (Switch)

prev
next
August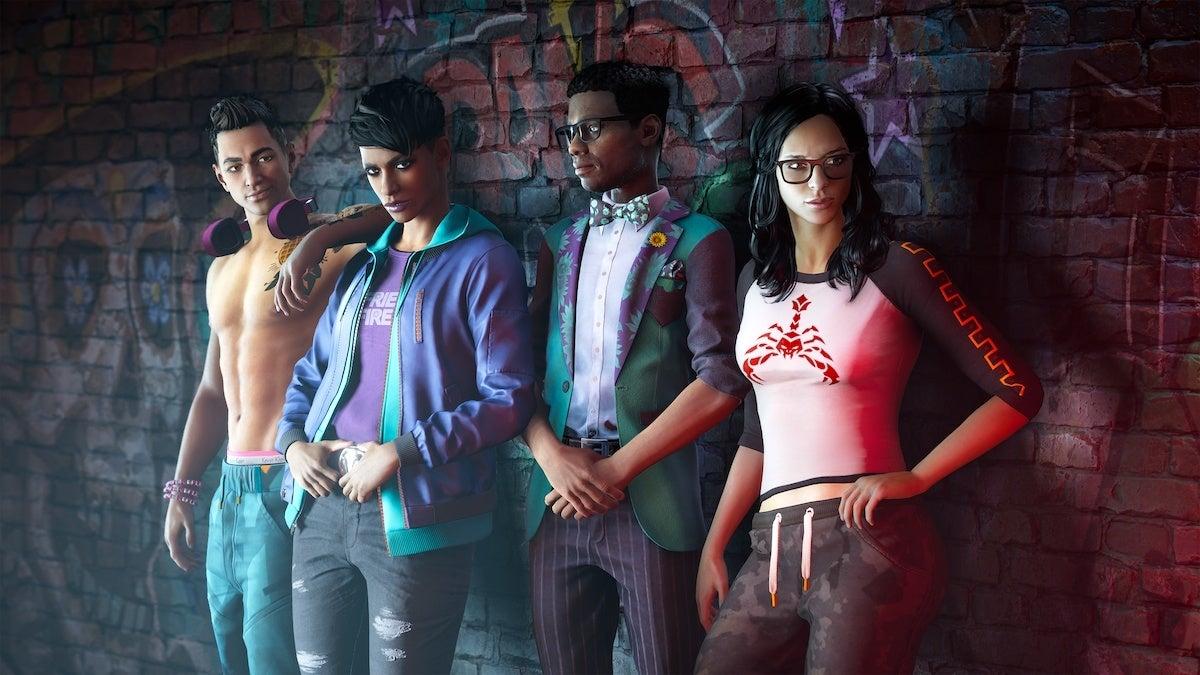 August 9th
Two Point Campus (PC, PS4, Xbox One, Xbox Series X|S, Switch)
August 12th
Marvel's Spider-Man Remastered (PC)
August 17th
Kirby's Dream Buffet (Switch)
August 19th
Madden NFL 23 (PC, PS4, PS5, Xbox One, Xbox Series X|S)
August 23rd
Saint's Row (PC, PS4, PS5, Xbox One, Xbox Series X|S)
August 25th
SD Gundam Battle Alliance (PC, PS4, PS5, Xbox One, Xbox Series X|S, Switch)
August 26th

Soul Hackers 2 (PC, PS4, PS5, Xbox One, Xbox Series X|S)
August 30th
Dusk Diver 2 (PS4, PS5, Switch)

prev
next
September
September 1st
JoJo's Bizarre Adventure: All Star Battle R (PC)
September 2nd
The Last of Us Part I (PS5)
LEGO Brawls (PS4, PS5, Xbox One, Xbox Series X|S, Switch)

JoJo's Bizarre Adventure: All Star Battle R (PS4, PS5, Xbox One, Xbox Series X|S, Switch)
September 9th
September 20th
The Diofield Chronicle (PC, PS4, PS5, Xbox One, Xbox Series X|S, Switch)
September 22nd
Slime Rancher 2 (PC, Xbox One, Xbox Series X|S)

Test Drive Unlimited Solar Crown (PC, PS4, PS5, Xbox One, Xbox Series X|S, Switch)
September 23rd
Shovel Knight Dig (Switch, PC)
September 27th
September 29th
Valkyrie Elysium (PS4, PS5)
September 30th
Airoheart (PC, PS4, PS5, Xbox One, Xbox Series X|S, Switch)

The Legend of Heroes: Trails from Zero (PC, PS4, PS5, Switch)
prev
next
October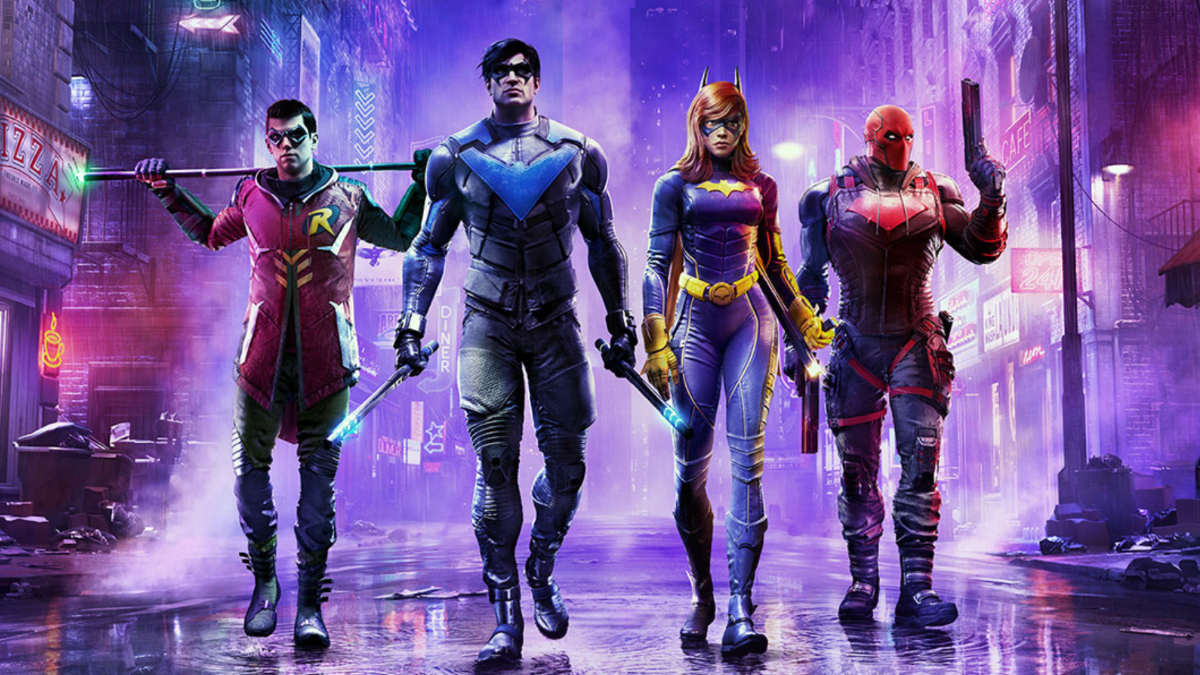 October 4th
Overwatch 2 (PC, PS4, PS5, Xbox One, Xbox Series X|S, Switch)
October 6th
October 7th
Chef Life: A Restaurant Simulator (PC, PS4, PS5, Xbox One, Xbox Series X|S, Switch)
No Man's Sky (Switch)

Splatter: Zombiecalypse Now (Switch)

October 13th
October 14th
Dragon Ball: The Breakers (PS4, Xbox One, PC, Nintendo Switch)
Nickelodeon Kart Racers 3: Slime Speedway (PC, PS4, PS5, Xbox One, Xbox Series X|S, Switch)
Scorn (PC, Xbox Series X|S)

October 18th
A Plague Tale: Requiem (PS5, Xbox Series X|S, PC, Nintendo Switch)
Ghostbusters: Spirits Unleashed (PC, PS4, PS5, Xbox Series X|S, Xbox One)
October 20th
Mario + Rabbids Sparks of Hope (Switch)
October 21st
Persona 5 Royal (PC, PS5, Xbox One, Xbox Series X|S, Switch)
October 25th
Gotham Knights (PS5, Xbox Series X|S, PC)
October 27th
Star Ocean: The Divine Force (PC, PS4, PS5, Xbox One, Xbox Series X|S)
October 28th
Call of Duty: Modern Warfare II (PC, PS4, PS5, Xbox One, Xbox Series X|S)
Bayonetta 3 (Nintendo Switch)
prev
8
comments