The Nightmare Before Christmas and Hocus Pocus Little People Sets Are Available Now
Fisher-Price Disney NBX and Hocus Pocus Little People Collector sets are shipping now.
Each product has been independently selected by our editorial team. We may receive commissions from some links to products on this page. Promotions are subject to availability and retailer terms.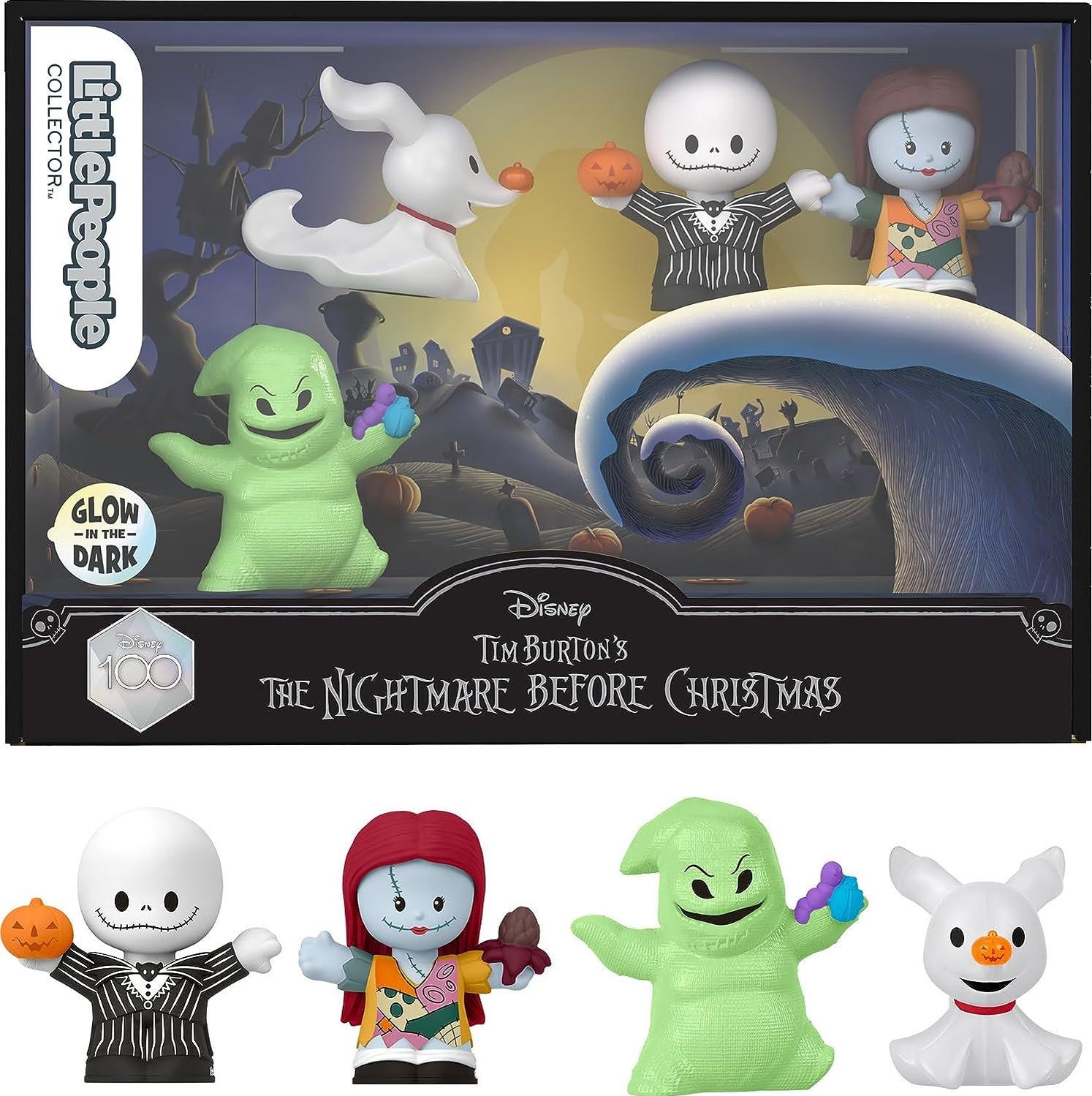 For Halloween 2023, Disney is going even bigger than usual with merch inspired by Tim Burton's The Nightmare Before Christmas and the Hocus Pocus franchise. It helps that NBX is turning 30 this year and Hocus Pocus is coming off the massive success of last year's Disney+ sequel. Fisher-Price got into the fun with additions to their Little People Collector lineup, and both sets are officially available starting today, September 15th. You can order them via the Amazon links below. '
Little People Collector Disney Hocus Pocus Figure Set ($19.98) – See on Amazon: Includes Winifred, Sarah and Mary Sanderson Little People figures with display-worthy packaging that's loaded with Easter Eggs for fans.
Little People Collector Disney Tim Burton's The Nightmare Before Christmas Set ($24.99) – See on Amazon: Includes figures of the Pumpkin King Jack Skellington, Zero, Sally, and Oogie Boogie. Plus, Oogie Boogie glows in the dark! Part of the Disney100 lineup.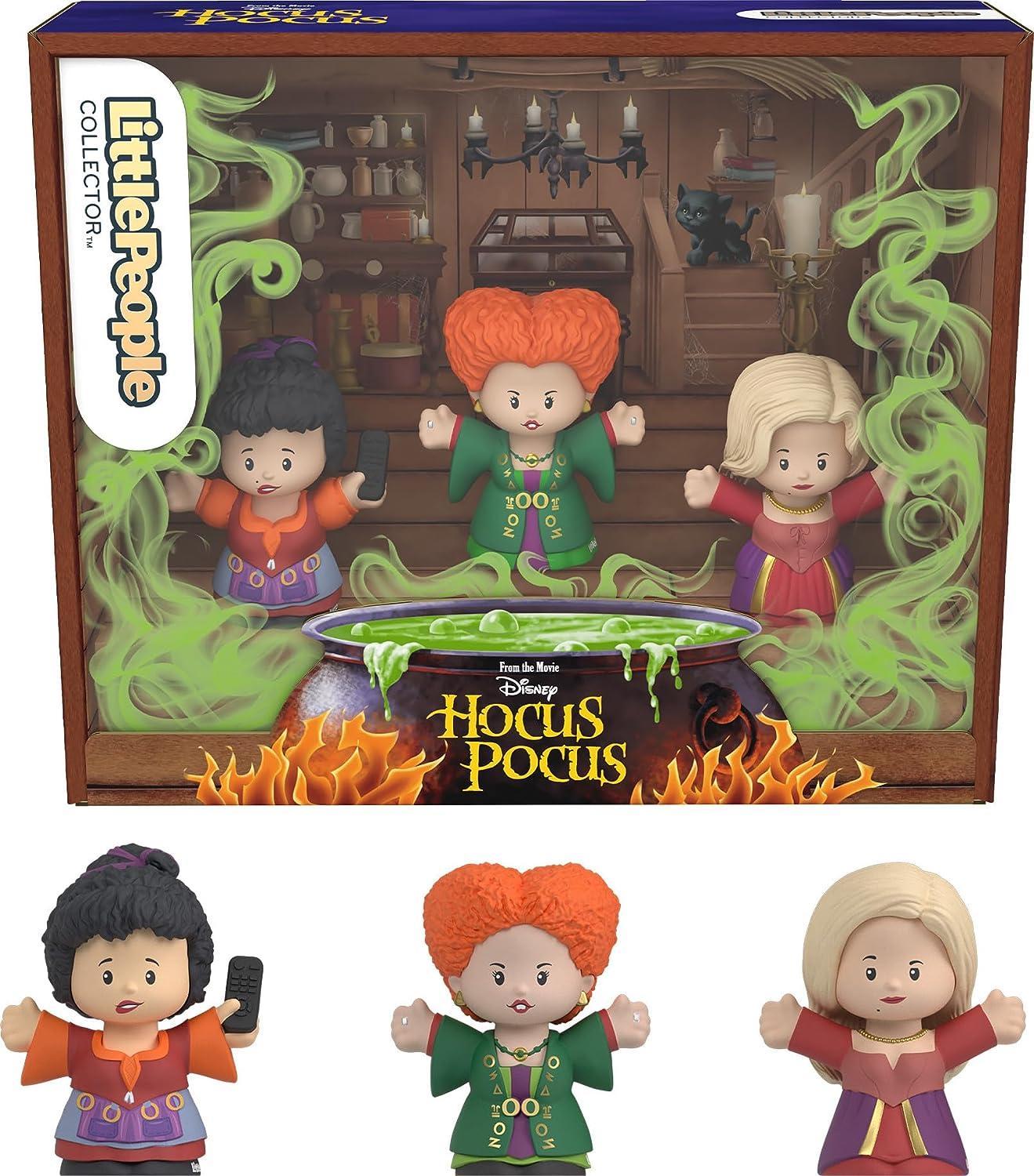 While your at it, you might want to check out the new NBX and Hocus Pocus fashion collections from Hot Topic and Disney. The Nightmare Before Christmas also has a 30th anniversary collection of Funko Pops.
Fisher-Price's Little People Collector lineup puts a pop culture spin on their iconic Little People toys with special edition figures that are targeted for adults. They've been a hit with adorable 2.5-inch figures based on characters from classic shows like Parks and Rec and Friends as well as movies like The Lord of the Rings series.
Hocus Pocus Sequels

It took nearly 30 years, but Hocus Pocus did eventually spawn a sequel. 2022's Hocus Pocus 2 saw the return of Midler, Parker, Najimy, and Doug Jones, with the characters once again descending on the town of Salem. The film was released exclusively on Disney+ and quickly became the biggest original movie in the streamer's history.
Given the success of Hocus Pocus 2, it should come as no surprise that a third film is in the works at Disney. Hocus Pocus 3 will be bringing back the director and one of the writers from the hit sequel, with both Anne Fletcher and Jen D'Angelo reportedly returning for the next film.
As of right now, there has been no word as to which characters could appear in Hocus Pocus 3. The Sanderson Sisters are the cornerstone of the franchise, and Hocus Pocus 2 ended up establishing a new trio of main characters. There are also the teens from the original film that didn't make an appearance in the sequel, but could turn up for the third film.
Will The Nightmare Before Christmas Get a Sequel?
Recently, NBX director Henry Selick spoke with Collider about the possibility of a sequel. Selick confirmed that a "sequel has come up several times." He explained, "Initially, they always said, 'But it will have to be CG.' And that was a non-starter for me. It certainly was for [producer] Tim Burton." Selick added making The Nightmare Before Christmas-themed shorts hasn't been discussed, but he could see Burton liking the idea.
"The idea of a short has never come up in the past... I think that Tim might be open to a short," the director detailed. "It would have to be so refreshing...such a new take to justify making a sequel, but a short makes good sense." Selick began to brainstorm, "A short that's about Zero... his viewpoint of the world or a day in his life ... I think that's a fantastic idea. And doable. I predict Tim would back [it] then."
0
comments