Jujutsu Kaisen x Crocs Collab Is On Sale Now
Crunchyroll and Crocs have teamed up on Jujutsu Kaisen Gojo and Yuji-themed clogs clogs and slides for anime fans.
Each product has been independently selected by our editorial team. We may receive commissions from some links to products on this page. Promotions are subject to availability and retailer terms.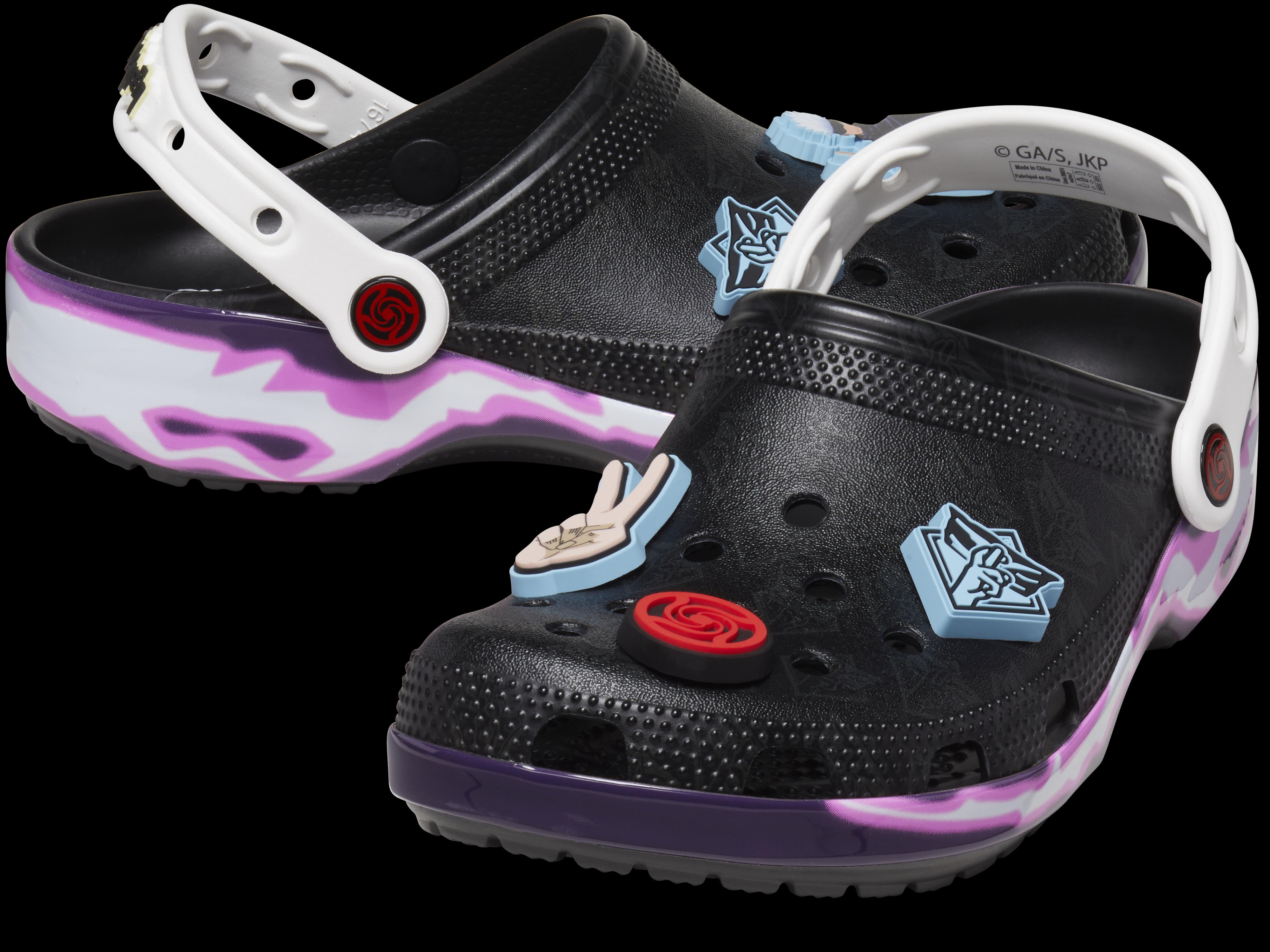 Following the launch of a Demon Slayer collection this past October, Crocs has teamed up with Crunchyroll on a collection of limited edition clogs, slides, and Jibbitz charms inspired by the wildly popular anime Jujutsu Kaisen. The collection includes two styles – a Classic Clog in both adult (Gojo) and kids (Yuji) sizes and a Classic Slide for adults. The new Jibbitz charms that include the following:
The 5-pack Chibi characters featuring Satoru Gojo, Sukuna, Yuji Itadori, Megumi Fushiguro, Nobara Kugisaki, and Maki Zen'in
Sukuna's finger
Tokyo Jujutsu High School emblem
JUJUTSU KAISEN logo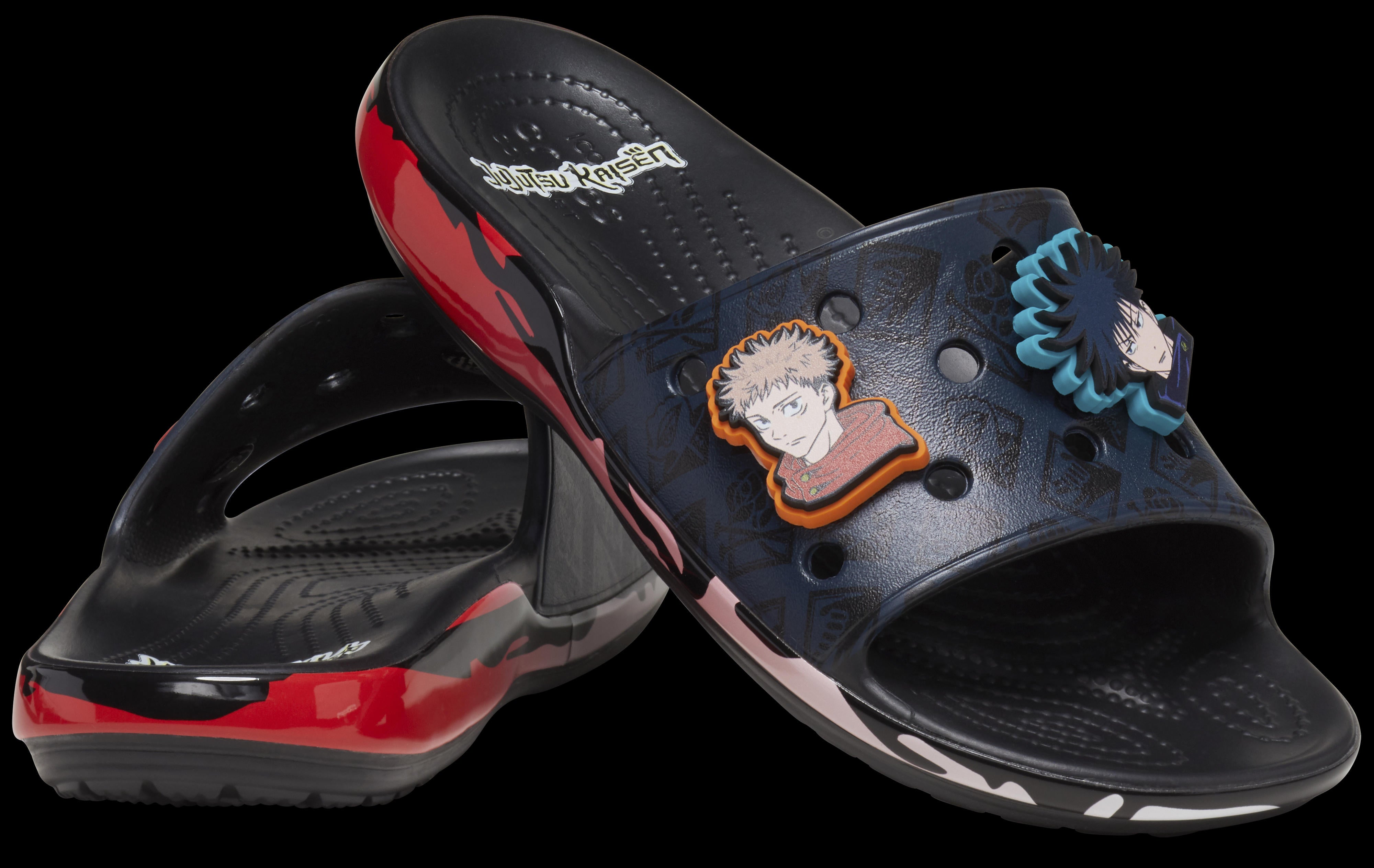 At the time of writing, you can order the Jujutsu Kaisen Crocs here on Amazon, at the Crocs website, and here at Journeys priced between $39.99 and $59.99. We don't expect them to last long in popular sizes, so reserve a pair while you can.
How to Catch Up With Jujutsu Kaisen
If you are not caught up with Jujutsu Kaisen season two, you can always check on the series. The show is streaming on Crunchyroll and Hulu right now. You can find the Jujutsu Kaisen manga's three most recent chapters for free with Viz Media's digital Shonen Jump library (and the entire back catalog with a paid subscription). For more information on Gege Akutami's hit series, you can read the official synopsis of Jujutsu Kaisen below:
See Jujutsu Kaisen Crocs on Amazon
"Yuji Itadori is a boy with tremendous physical strength, though he lives a completely ordinary high school life. One day, to save a classmate who has been attacked by curses, he eats the finger of Ryomen Sukuna, taking the curse into his own soul. From then on, he shares one body with Ryomen Sukuna. Guided by the most powerful of sorcerers, Satoru Gojo, Itadori is admitted to Tokyo Jujutsu High School, an organization that fights the curses... and thus begins the heroic tale of a boy who became a curse to exorcise a curse, a life from which he could never turn back."
0
comments