Batman Beyond Funko Pop Exclusive With Chase Returns Today
Each product has been independently selected by our editorial team. We may receive commissions from some links to products on this page. Promotions are subject to availability and retailer terms.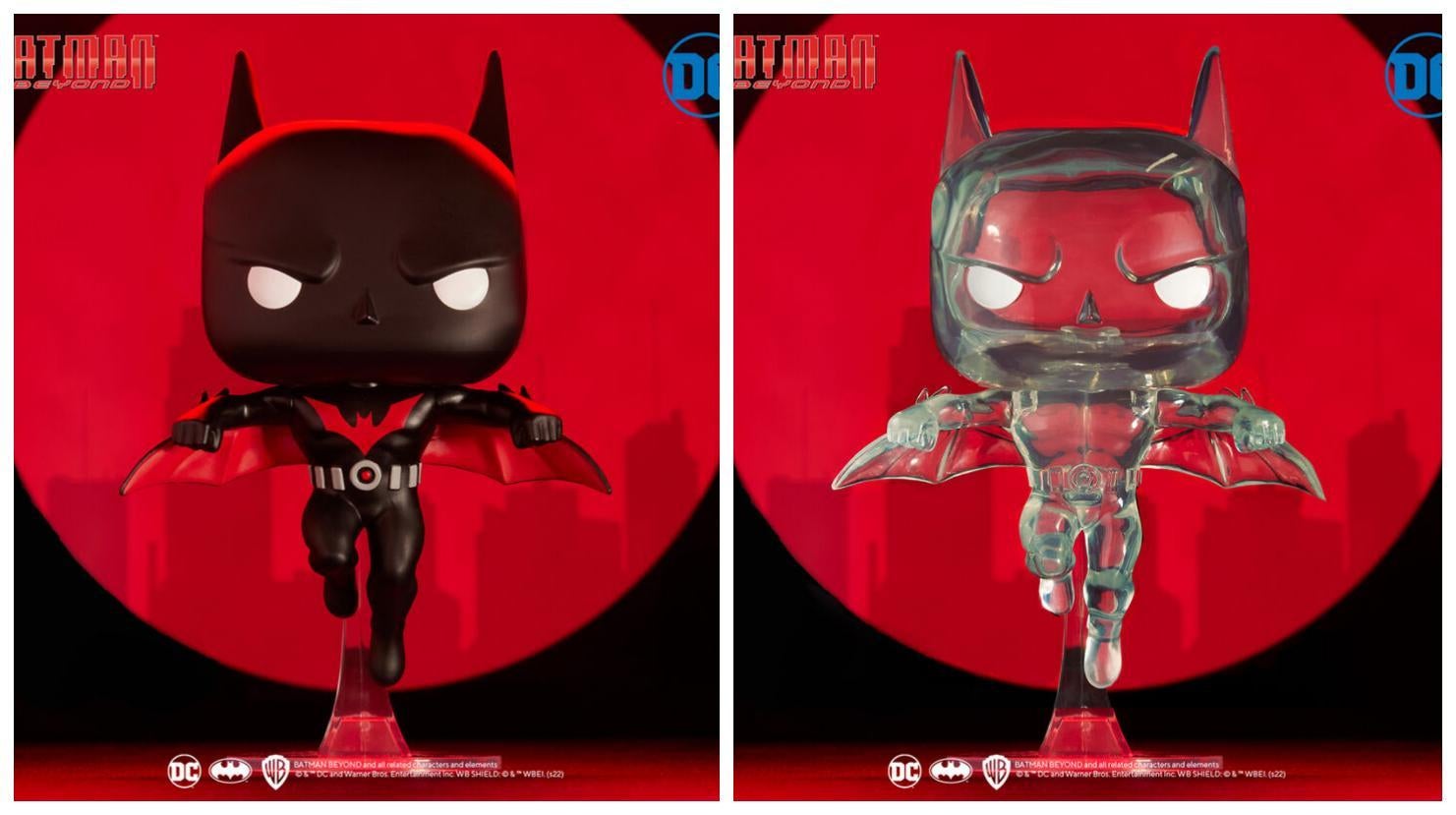 In August of last year, pop culture retailer Zavvi debuted a Batman Beyond Funko Pop exclusive with a translucent Chase version (1 in 6 odds). Unfortunately, those orders were cancelled, but Funko is picking up the slack with a new drop that will take place today, May 31st at 9:30 am PT / 12:30 pm ET. At that time, you'll be able to grab one here at the Funko Shop as an exclusive priced at $15. We expect this one to go fast, so be ready at launch time if possible.
As for Batman Beyond, the series ran for three seasons and 52 episodes, from 1999 until 2001, and then was shelved to make way for a Justice League cartoon. A rumored fourth season of Batman Beyond never came to fruition, although the character has had years of well-received stories in the comics during its hiatus from animation.The series centered on Terry McGinnis, a young man thrust into the role of a high-tech Batman in a cyberpunk near-future. Terry operated under the tutelage of an aging Bruce Wayne.
Fans can look forward to the return of Batman Beyond with a sequel to the comic series Batman Beyond: Neo-Year dubbed Batman Beyond: Neo-Gothic by writers Collin Kelly and Jackson Lanzing, and artist Max Dunbar. Batman Beyond: Neo-Gothic #1 goes on sale Tuesday, July 25th.
DC's description of Batman Beyond: Neo-Gothic reads, "Terry McGinnis defeated the evil A.I. controlling Neo-Gotham and asserted himself as the one true Batman, but his next battle will bring him to the remains of Old Gotham. Children are going missing and being swallowed by the city's old bones. Batman Beyond will have to go underground, led by a mysterious splicer named Kyle the Catboi, to find the children and confront the city's buried sins. What happened to the green of the city? What happened to magic? And what villains never left old Gotham?"
0
comments