These Are the Comics That Inspired The New DC Studios Movies and TV Series
DC Studios revealed its first slate of TV and movie projects – the first half of "DC Universe Chapter 1" as described by studio co-heads James Gunn and Peter Safran. 10 titles were revealed by Gunn and Safran (5 movies, 5 TV series) which feature a mix of characters both new and old, iconic and obscure.
More interestingly, however, are the sorts of comic books that James Gunn and Safran seem to draw upon for this new version of the DC Universe franchise. Even the most famous characters in DC (Batman, Superman, Wonder Woman) seem to be getting new adaptations based on some of the groundbreaking and/or unique DC comic books out there – many of them from the modern age of the franchise.
Below you'll find a list of some of the more interesting comic book source material inspiring DCU Chapter 1. NOTE: Obviously there are decades of comic books and story arcs that go into each of these projects (and people are making those big lists); we are just focusing on some of the major influences that seem worth noting and explaining – especially to fans who may not have read them on the page.
...But once you know, make sure to go read these DC comics!
Superman: Legacy / All-Star Superman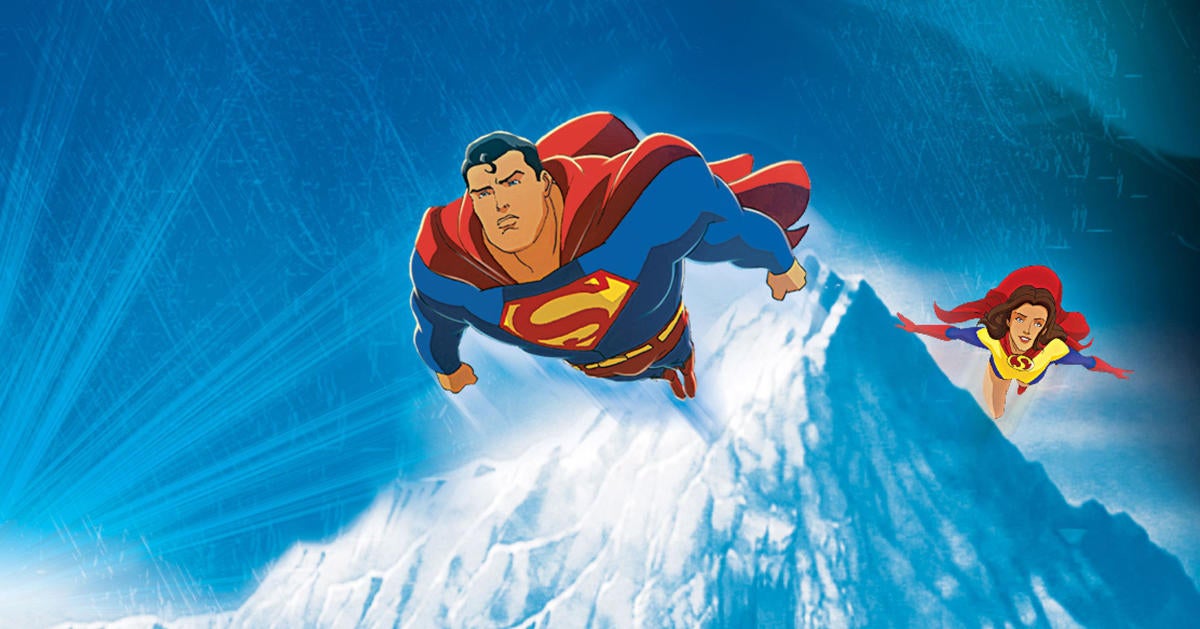 You're going to hear the name Grant Morrison more than once in this list – and rightly so, since their work has been influential in shaping so much of the 21st-century DC AND Marvel universes. Including the biggest superhero of them all: Superman.
All-Star Superman is Morrison's grand opus about Superman and his effect on the world. The 12-Chapter series only follows a loose storyline about Superman facing the end of his life, and the miracles he performs before his time runs out. Each issue highlighted a different part of Superman's world and experience, while also providing deeper insights into the character, his relationships, and his impact, than just about any other Superman story that's been done.
Superman: Legacy has been described as being a reboot that sees Clark Kent first coming to Metropolis – which isn't the same as All-Star Superman's story arc. Still, one of artist Frank Quigley's iconic sketches from All-Star Superman was the only image James Gunn shared when announcing Superman: Legacy, so clearly Morrison's work in the series is influencing Gunn's take on the character in a big way.
prev
next
Supergirl: Woman of Tomorrow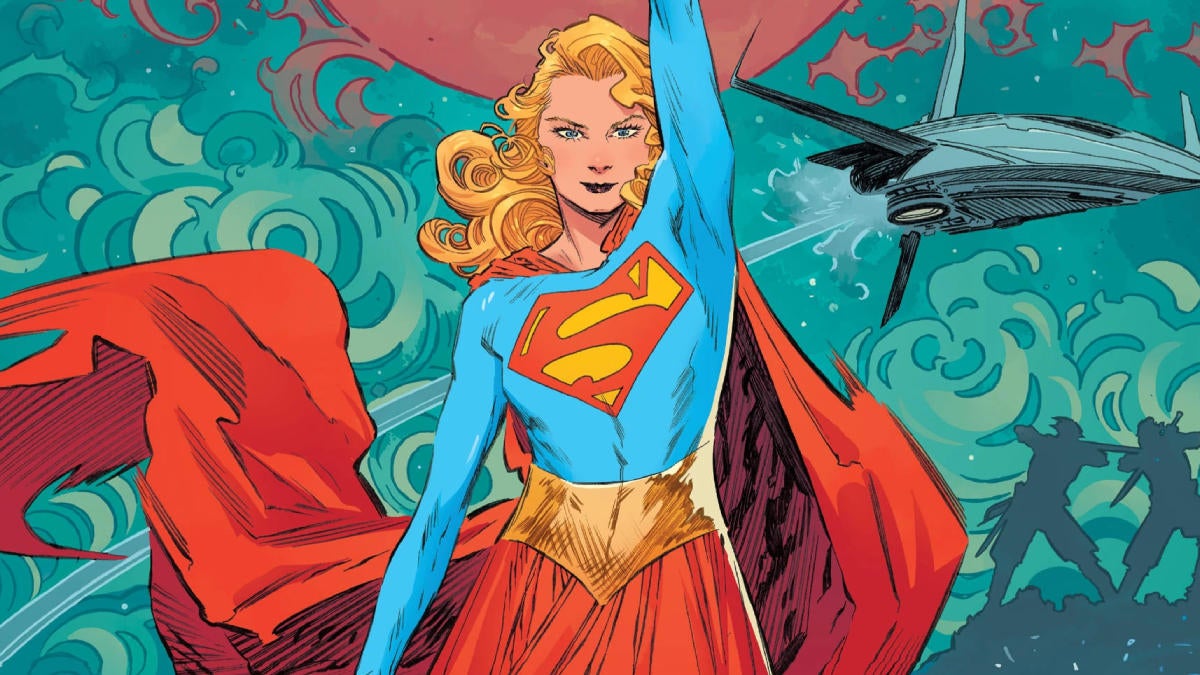 Supergirl: Woman of Tomorrow was an acclaimed comic book – so acclaimed that DC Studios is not even bothering to change the title of it for the DCU feature-film adaptation.
Woman of Tomorrow was a deep, modern, character study of Supergirl (Kara Zor-El), written by none other than Tom King, one of the comic creators that James Gunn credits as part of the "DC Studios Brain Trust". It was a sci-fi-heavy intergalactic adventure, with some definite darker undertones.
That said, the goal of helping distinguish Supergirl from Superman was well-achieved by the comic – and hopefully will be by the movie as well.
prev
next
The Brave and the Bold / Grant Morrison's Batman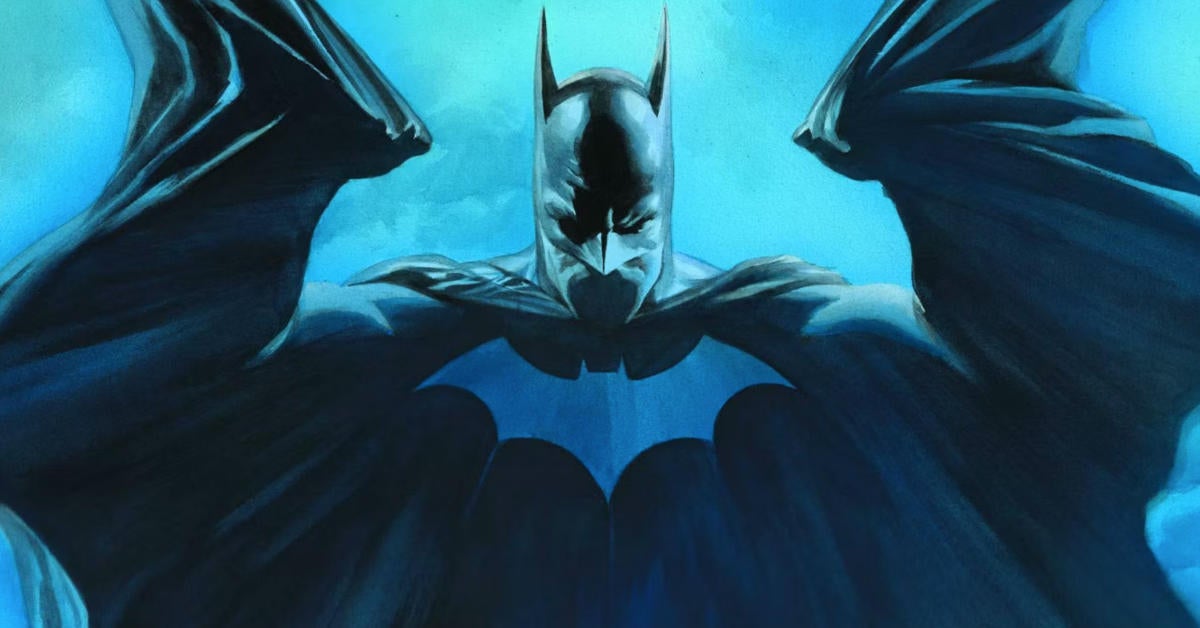 DC Fans knew that DC Studios was hopping on the Grant Morrison train back when the collected volumes of their Batman comics were spotted on James Gunn's table. The first volume of Grant Morrison's Batman saga was "Batman & Son", which introduced the character of Damian Wayne into the main DC Universe continuity. Damian was Bruce Wayne's son with Talia al Ghul, daughter of Ra's al Ghul; by growing up and being trained by the League of Assassins, Damian had a very different outlook on fighting crime than Bruce did, making for an awkward father-son relationship, early on.
James Gunn revealing that The Brave and the Bold will be a story about Bruce and Damian Wayne is all the confirmation you need that Grant Morrison's Batman will be the DCU counterpart to a version of Superman also influenced by Morrison.
Now, DC fans are hoping that The Brave and the Bold is setting the DCU up for other beloved Morrison Batman stories – most notably the arcs around Bruce Wayne's apparent death; Dick Grayson and Damian becoming the new Batman and Robin; a still-living Bruce having to fight his way through time back to the present; and Bruce using his wealth and status to bankroll a global crime-fighting operation, Batman Inc.
prev
next
The Authority / Stormwatch / Superman and The Authority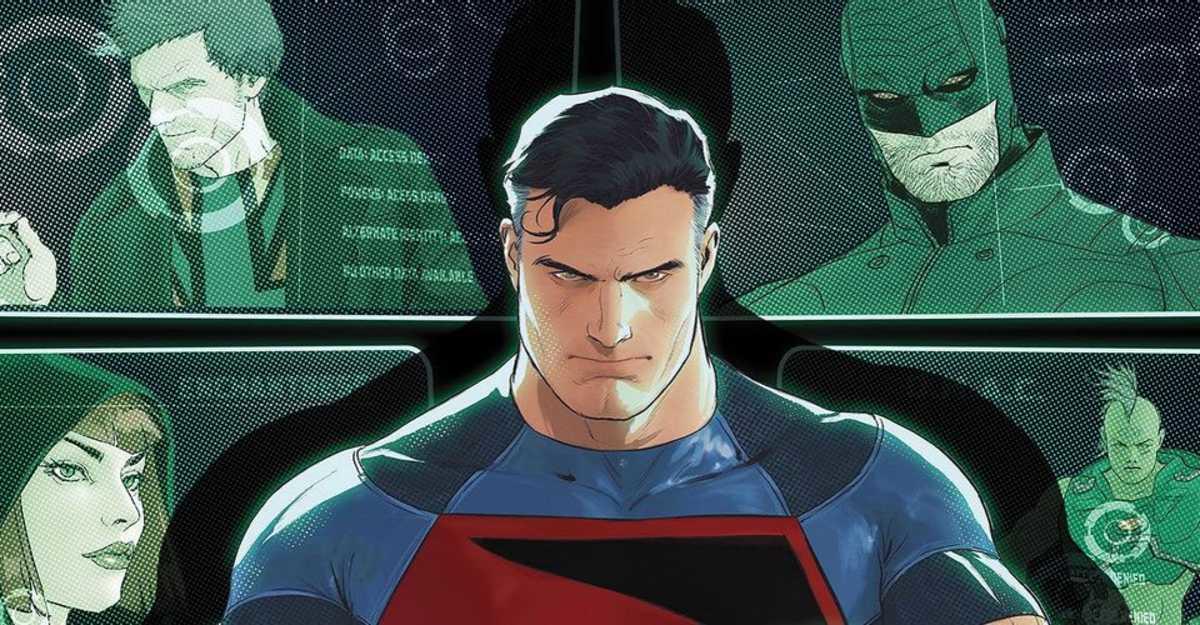 The Authority is the first team film that DC Studios announced – and is arguably the most underwhelming one. That's because virtually no mainstream moviegoer knows the name or the team – something that Jame Gunn acknowledged, comparing it to back when moviegoers had no idea who Marvel's Guardians of the Galaxy were, either.
The Authority is unique in that it was spun out of a whole different comic (Stormwatch), whose surviving members formed their own team, with much more morally gray views on superhero justice. After running through every big creator of the 2000s era (including Grant Morrison), The Authority series ended. However, DC fans think that a more recent limited series, Superman and the Authority – also from the mind of Grant Morrison – could be mixed into the DC Studios film, as well.
Superman and the Authority saw Superman recruit anti-hero psychic punk rebel Manchester Black to form a new Authority team, to handle jobs that weren't exactly righteous enough for the Justice League. If there was one sure way to tie The Authority movie into the DCU, some equivalent version of that concept would do it.
prev
next
Swamp Thing / Moore and Morrison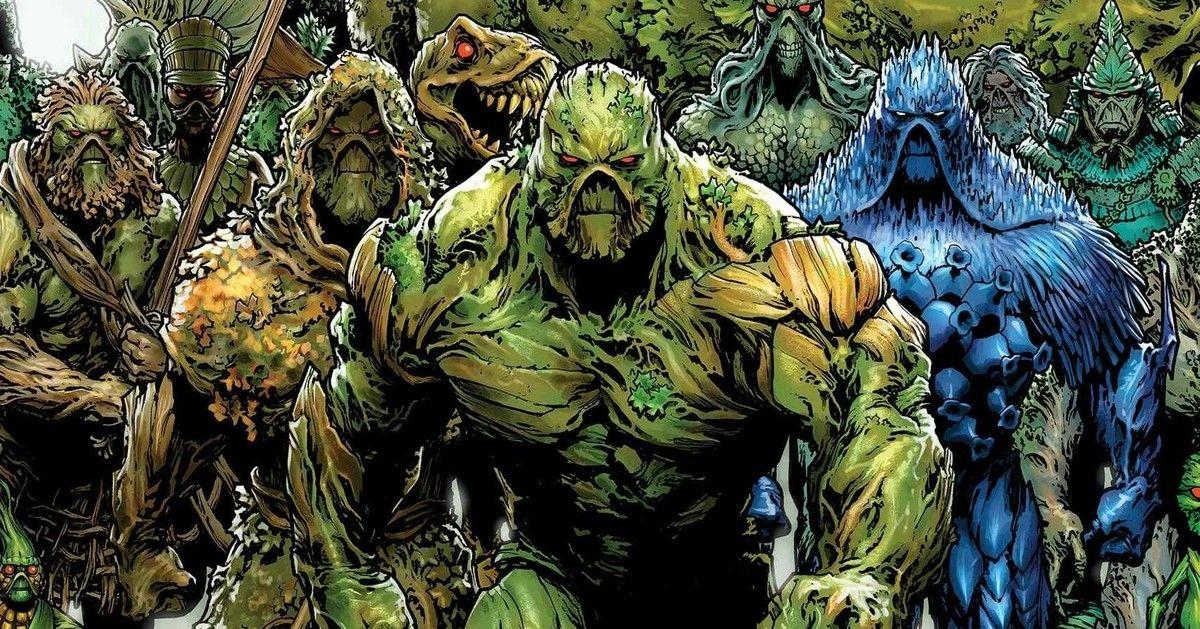 It's hard to know exactly where the creative influence falls on the Swamp Thing movie without knowing more about its storyline. As it stands, the betting money is on creators like Alan Moore, as well as Grant Morrison and Mark Millar's takes on the character (as an elemental being given the consciousness of a dying man – a persona that eventually fractures) will be at the forefront, given the clear leaning toward Morrison's work.
prev
next
Booster Gold / Various DC Comics
Booster Gold is another character that has a rich creative history behind him for DC Studios to draw upon. The '80s version of the character (revamped by creators like Keith Giffen and J.M. DeMatteis) that was part of a Justice League with buddy Blue Beetle is sure to be a reference point. The 2000s iteration by Geoff Johns, Mark Waid, (creator) Dan Jurgens, and others could also be a key piece of the DC Studios TV series.
In the storylines "52 Pick-Up" and "Blue and Gold" for instance, Johns took Booster Gold on a mission to stop villains from using anomalies in the DC timeline from erasing heroes from existence. Booster also took on a personal mission to save his best friend Ted Kord (Blue Beetle) from being killed by villain Maxwell Lord, causing new temporal problems.
All of that seems like perfect material for a Booster Gold TV series that also shows us a larger picture of the DCU and its (possible) history and future – as well as other DC organizations like Rip Hunter and the Time Masters.
prev
next
Paradis Lost / Wonder Woman Historia: The Amazons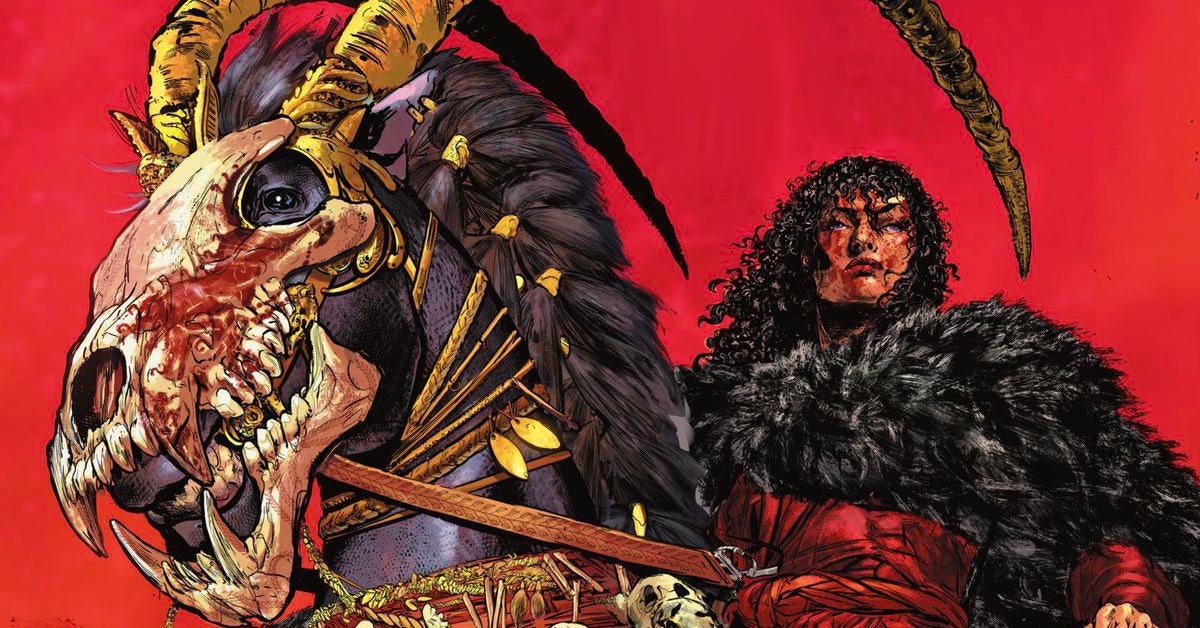 The Wonder Woman spinoff series Paradis Lost is described by James Gunn as Game of Thrones set on Paradis Island (Themyscira), but in that premise DC fans spotted another big comic book connection at work.
Wonder Woman Historia: The Amazons was a groundbreaking and Eisner award-winning limited series that began in 2021. The three-part epic told the story of how Queen Hera and the other Goddesses of Olympus grew tired of the male gods and enacted a secret plan to create their own master race of women: The Amazons. The saga expanded to explain the shocking story of how a human woman named Hippolyta rose her own tribe of Amazons up, prospered, and eventually fought a war against Zeus and the gods of Olympus – a war that determined the fate of the Amazons forever, and led to the creation of their champion: Princess Diana, aka Wonder Woman.
Historia: The Amazons was a true mythological fantasy epic. And if half of the concepts that writer Kelly Sue DeConnick and artists Nicola Scott, Phil Jimenez, and Gene Ha achieved on the page make it to the screen, DC and HBO Max will create a female-led show that is like American Gods meets Game of Thrones, and unlike anything else on TV.
prev
next
Waller / DC Infinite Frontier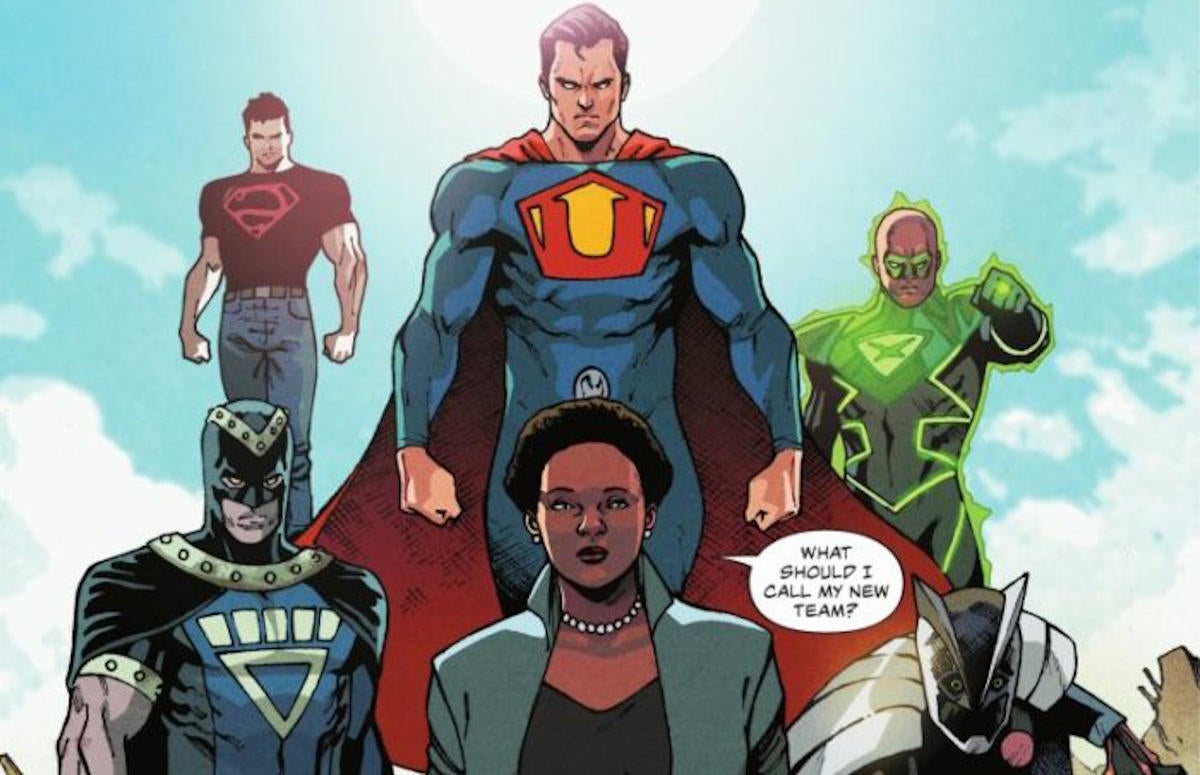 Viola Davis' Amanda Waller has been the MVP survivor of the shifting tides at Warner Bros. and its DC Universe franchise, and her reward is finally getting her own HBO Max series. There is a lot of DC Comics history that Waller can pull from – including just filling key backstory pieces that we've never actually seen played out on page or screen.
However, knowing how wild James Gunn got with Peacemaker Season 1's storyline we'd rather swing for the speculation fences and say the recent DC "Infinite Frontier" stories with Waller could come into play. During that iteration of the Suicide Squad series, Waller started to conduct cross-dimensional operations throughout the DC Multiverse – including supervillain-controlled Earth-3. She also used Lazarus Resin to re-animate dead villains as a new kind of Suicide Squad, Task Force Z.
Any of that seems right up James Gunn's ally – and a great way to sync Peacemaker and Gunn's The Suicide Squad with this new DC Universe.
prev
next
Lanterns / Green Lantern: Earth One
Based on the artwork that James Gunn shared, fans are speculating that Green Lantern: Earth One will be a major influence on the Lanterns TV series. Described as True Detective with space cops Hal Jordan and Jon Stewart, Lanterns can borrow a lot of the re-imagined lore and aesthetic from the Green Lantern: Earth One comics – probably the most wildly inventive book of that line.
...Of course, don't be surprised if some of Grant Morrison's recent work on Green Lantern isn't also mixed in – like the story of Hal Jordan going undercover to root out a double agent in the Lantern Corps.
prev
next
Creature Commandos / Frankenstein Agents of SHADE / Seven Soldiers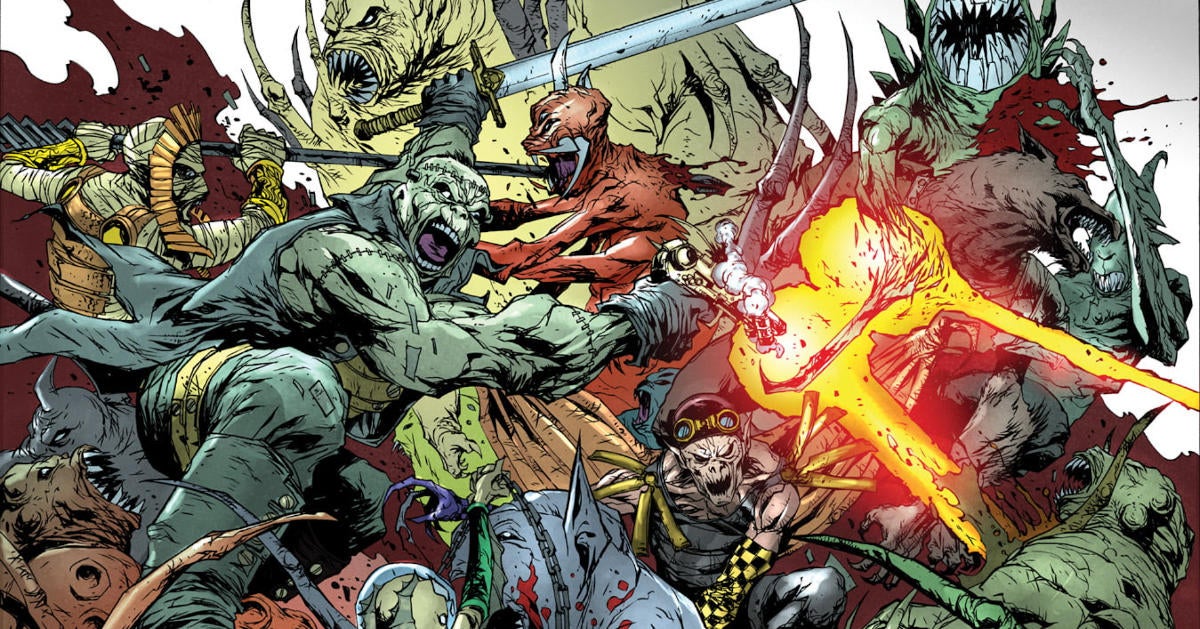 Jeff Lemire's Frankenstein Agent of S.H.A.D.E. was one of the brightest spots of DC New 52 reboot in the 2010s – and from the concept art for the Creature Commandos animated series, it definitely looks like James Gunn was a fan! That series saw DC's Frankenstein monster go back to the Seven Soldiers concept Grant Morrison worked on in the 2000s – only in a more fun, comic bookish way. Creature Commandos will do well adapting that source material.
prev
0
comments