The DC Studios Slate, Explained: DC Universe Chapter 1
The first chapter of the rebooted DC Universe begins with Gods and Monsters. On Tuesday, DC Studios co-chiefs James Gunn and Peter Safran announced the first ten film and television projects within their new DC Studios slate — officially titled Chapter 1: Gods and Monsters — which will launch on July 11th, 2025, with Superman: Legacy. (Gunn and Safran will reveal more titles as part of the second half of Chapter 1 in the future.) In the first phase of an 8-to-10-year plan telling a long-term interconnected story across film, television, and animation, the unified DCU will feature "some of our most well-known characters as well as the next generation of marquee characters," said Safran.
"Chapter 1 tells cohesive stories that highlight love, compassion, and the innate goodness of the human spirit, all designed to minimize audience confusion and maximize audience engagement across platforms," said Safran, producer of 2018's Aquaman and 2021's The Suicide Squad, set within the winding-down DC Extended Universe.
Anchoring the slate is Superman: Legacy, written by Gunn, who called the Superman reboot "the true foundation of our creative vision for the DC Universe."
"Not only is Superman an iconic part of DC lore, he is also a favorite character for comic book readers, viewers of earlier movies, and fans around the world," Gunn said. "I can't wait to introduce our version of Superman who audiences will be able to follow and get to know across films, movies, animation and gaming."
Outside of that unified DC Universe exists Elseworlds titles from DC Studios, including Todd Phillips' Joker sequel, titled Joker: Folie à Deux (October 4th, 2024), and The Batman — Part II from filmmaker Matt Reeves (newly dated for October 3rd, 2025). Below is the slate of upcoming projects comprising the DCU Chapter 1: Gods and Monsters in the order they're expected to premiere.
DCU Slate — Chapter 1: Gods and Monsters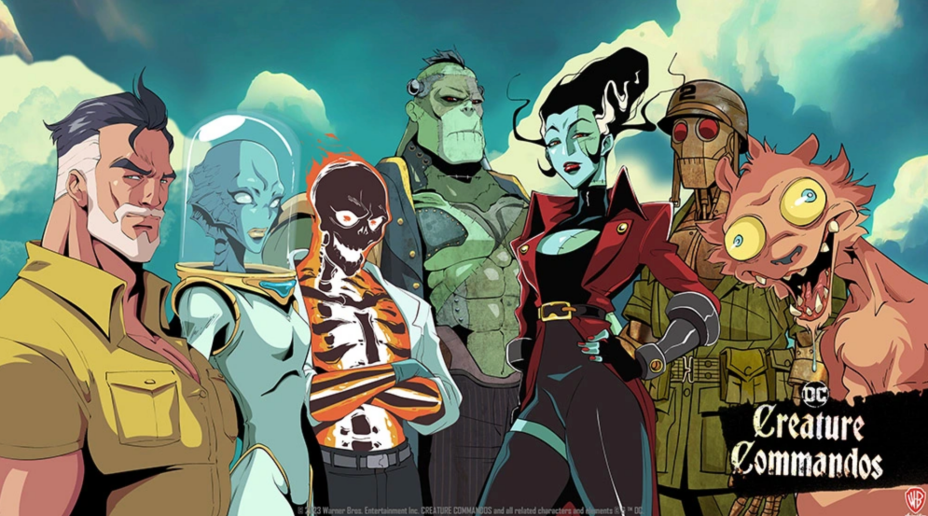 Creature Commandos (HBO Max)
Gunn wrote the seven-episode first season of the animated show, in which Amanda Waller creates a black ops team out of monstrous prisoners. 1980's Weird War Tales #93 assembled World War II's weirdest warriors — a werewolf, a vampire, a gorgon, and Frankenstein's monster — to fight against German forces.
DC Studios' Creature Commandos is set in modern times and will crossover with the live-action Waller, featuring a team of outcasts: war-time pilot Rick Flag Sr., amphibian S.H.A.D.E. scientist Nina Mazursky, the nuclear-radioactive Doctor Phosphorus, S.H.A.D.E. agents Frankenstein and the Bride of Frankenstein, the military-made G.I. Robot, and Weasel.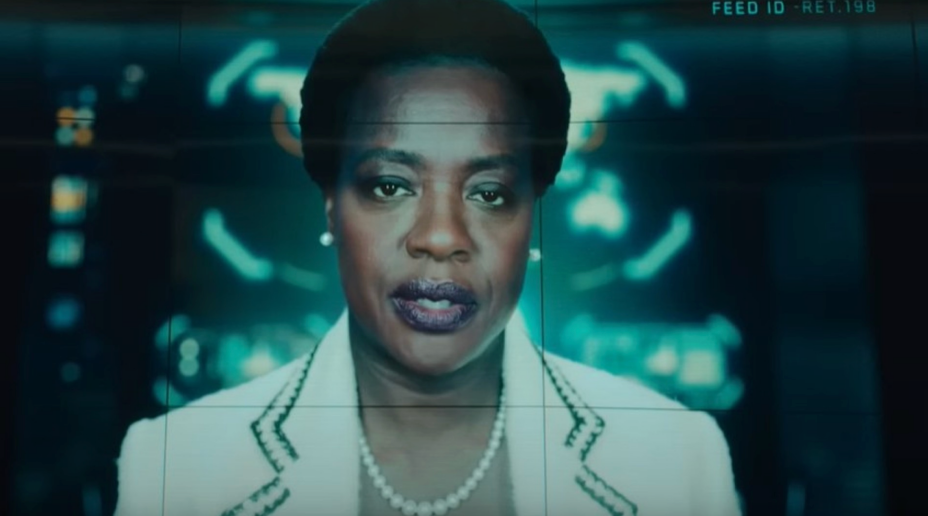 Waller (HBO Max)

Viola Davis — who appeared as A.R.G.U.S. Director Amanda Waller in Suicide Squad, Gunn's The Suicide Squad, its HBO Max spinoff series Peacemaker, and Black Adam — reprises her role in the series featuring Team Peacemaker. Christal Henry (HBO's Watchmen) and Jeremy Carver (HBO Max's Doom Patrol) wrote the series, a spinoff of Gunn's HBO Max series Peacemaker.
In the first season of Peacemaker, "Team Peacemaker" included the members of Project Butterfly: violent vigilante Christopher Smith/Peacemaker (John Cena); Waller's daughter, Leota Adebayo (Danielle Brooks); costumed crime-fighter Adrian Chase / Vigilante (Freddie Stroma); mercenary Clemson Murn (Chukwudi Iwuji); and A.R.G.U.S. agents Emilia Harcourt (Jennifer Holland) and John Economos (Steve Agee).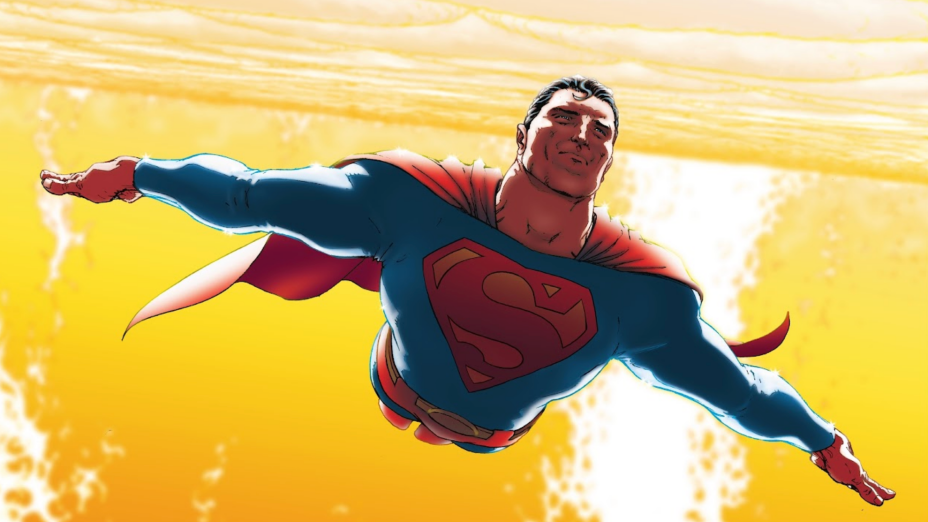 Superman: Legacy (In Theaters July 11th, 2025)

Superman: Legacy is "the start of the DCU," said Safran, describing Creature Commandos and Waller as "aperitifs."
"It focuses on Superman balancing his Kryptonian heritage with his human upbringing," Safran said. "He is the embodiment of truth, justice and the American way. He is kindness in a world that thinks of kindness as old-fashioned."
Gunn wrote the Superman reboot focused on a younger Clark Kent. Henry Cavill, who has portrayed the DCEU Superman since 2013's Man of Steel, will be recast. (Cavill is "not a part of this universe," Gunn said, explaining: "Henry Cavill was not fired. Henry was just not hired to be Superman in the Superman movie.")
Safran and Gunn confirmed Legacy is "not an origin story" and is influenced by the 12-issue series All-Star Superman, writer Grant Morrison's "timeless" take on the Last Son of Krypton with all the iconography associated with the character: The Daily Planet's Lois Lane, Jimmy Olsen, and Perry White, Smallville's Ma and Pa Kent, enemies Lex Luthor and Bizarro, Krypto the Superdog, and the Fortress of Solitude.

"I really love the idea of Superman. He's a big old galoot," Gunn said. "He is a farm boy from Kansas who is very idealistic. His greatest weakness is that he'll never kill anybody, doesn't want to hurt a living soul. And I like that sort of innate goodness about Superman as his defining characteristic."
While Legacy is not an adaptation of All-Star Superman, Gunn said, "I'm a huge fan of All-Star Superman, and it is very inspired by All-Star Superman."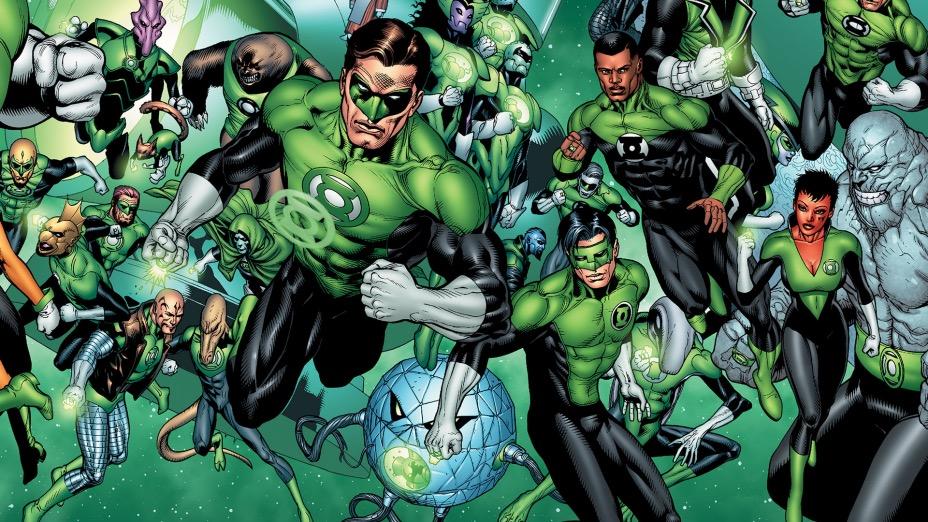 An "enormous TV event series" following intergalactic cops John Stewart and Hal Jordan as they uncover a dark mystery, Gunn and Safran envision Lanterns as "very much in the vein of True Detective." The HBO Max show is a reworked version of Greg Berlanti's since-scrapped live-action Green Lantern TV series.
The "terrestrial-based" series putting Stewart and Jordan on the case of an "ancient horror" on Earth "plays a really big role in leading into the main story we're telling across film and TV," Safran teased.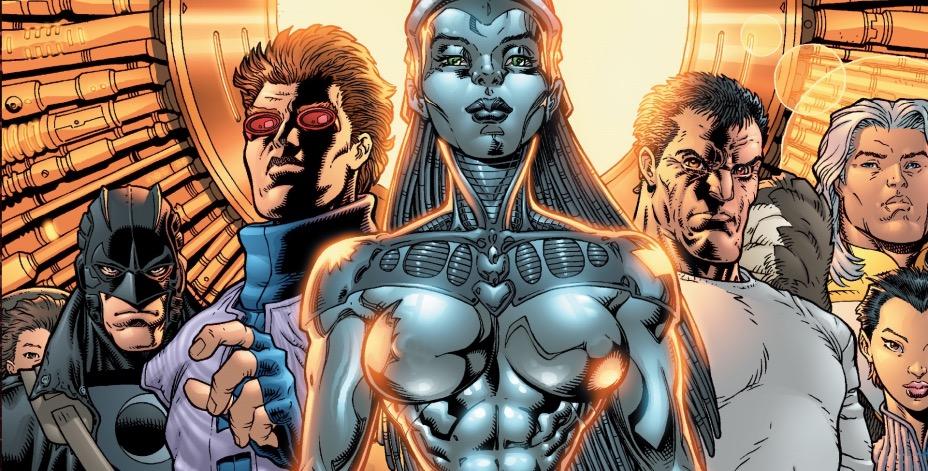 DC Studios describes The Authority: "WildStorm characters will join the DCU as members of The Authority take matters into their own hands to do what they believe is right."
Created for DC's WildStorm imprint by writer Warren Ellis and artist Bryan Hitch, 1999's The Authority assembled the anti-Justice League — Swift, The Doctor, The Midnighter, Jenny Sparks, The Engineer, Jack Hawksmoor, and Apollo — a group of superheroes who take a zero-tolerance approach with any threats that come their way.
"One of the things of the DCU is that it's not just a story of heroes and villains," Gunn said. "Not every film and TV show is going to be about good guy versus bad guy, giant things from the sky come and good guy wins. There are white hats, black hats and gray hats."
"They are kinda like Jack Nicholson in A Few Good Men," Safran added. "They know that you want them on the wall. Or at least they believe that."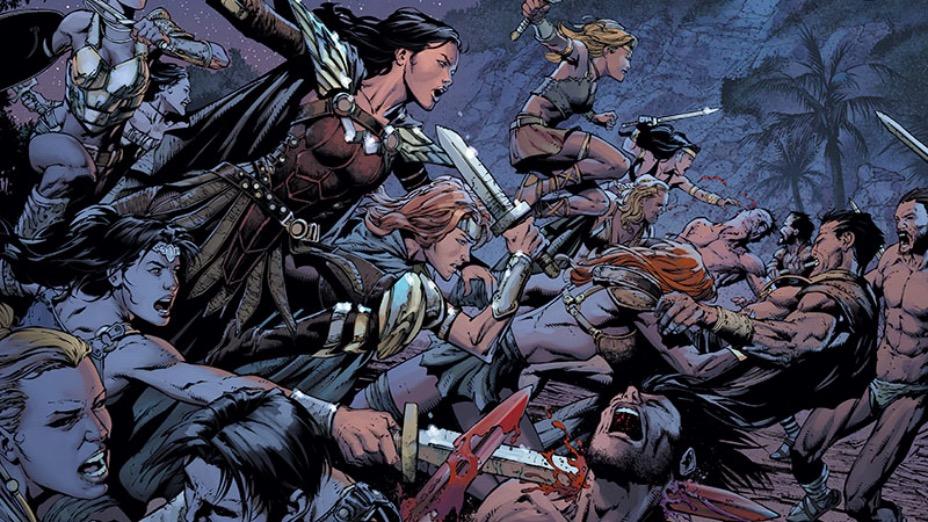 Paradise Lost (HBO Max)

A "Game of Thrones-ish story" about the genesis and "the political intrigue behind a society of all women," Paradise Lost is set in Themyscira, home of the Amazons and birthplace of Wonder Woman.
"How did that come about? What's the origin of an island of all women? What are the beautiful truths and the ugly truths behind all of that? And what's the scheming like between the different power players in that society?" Gunn said.
The drama series is set before the events of 2017's Wonder Woman and 2020's Wonder Woman 1984, which followed Diana (Gal Gadot) on her journey into "Man's World." ("We've talked to Gal," Gunn added of the actress who debuted in 2016's Batman v Superman: Dawn of Justice. "She's up for doing stuff. We're not sure what we're going to do with that.")
It's unclear whether the series will adapt Paradise Island Lost, a two-part story told in 2001's Wonder Woman #168-169 from seminal Wonder Woman writer-artist George Perez and Phil Jimenez. In that story, a civil war breaks out between two tribes of Amazons as Princess Diana feuds with her mother, Hippolyta, Queen of the Amazons.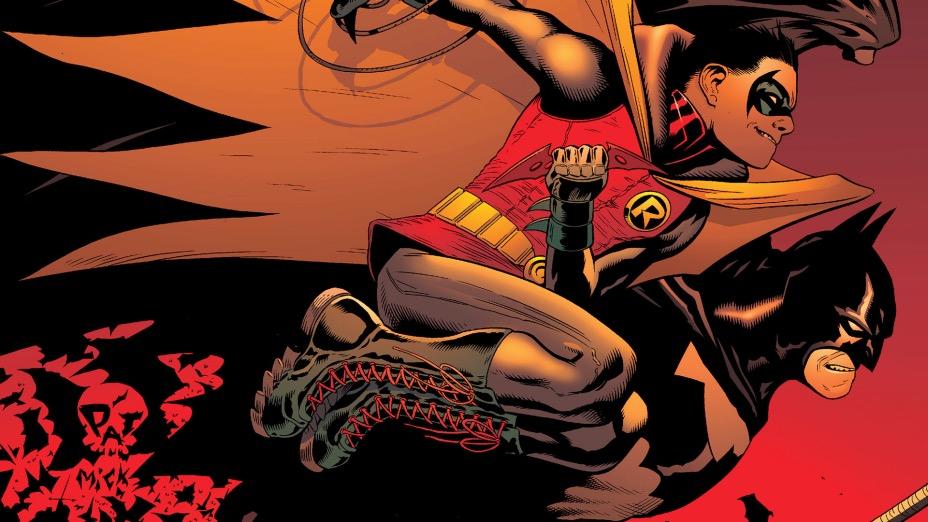 Inspired by Grant Morrison's comic series, The Brave and the Bold is "the introduction of the DCU Batman," Gunn said. Unlike Robert Pattinson's Bat-Verse Batman, in year two of his costumed crime-fighting career in Reeves' The Batman, this is an established Dark Knight at the head of "the Bat family."
The "very strange father-and-son-story" also introduces Bruce Wayne's son, Damian Wayne, a "little son of a bitch" murderer-assassin whose existence was unknown to Batman for the tween's first eight to 10 years of his life. Following in the footsteps of Batman sidekicks Dick Grayson, Jason Todd, and Tim Drake, the boy becomes Robin to his father's Batman.
"He's my favorite Robin," Gunn said. "It's based on the Grant Morrison comic book's run, which is one of my favorite Batman runs."
In the comics, Damian is the son of Bruce Wayne and the assassin Talia al Ghul, a.k.a. "The Demon's Daughter": her father is Ra's al Ghul, feared leader of the shadowy League of Assassins.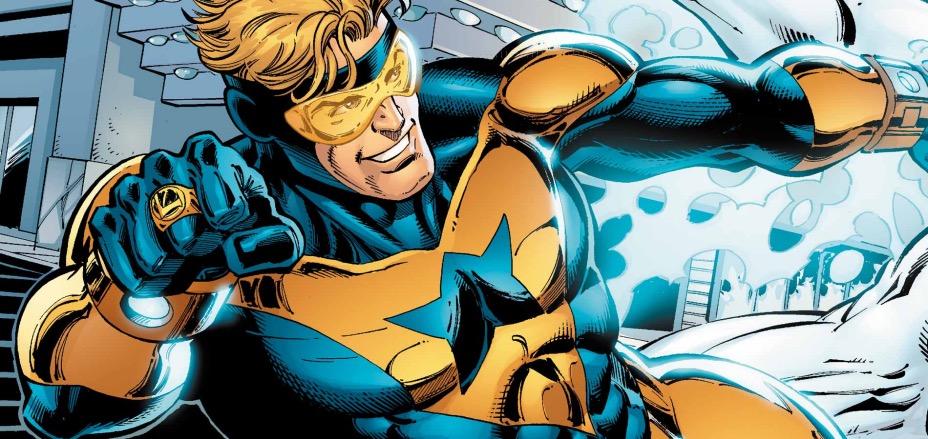 Booster Gold (HBO Max)

In the live-action HBO Max comedy series, Mike Carter uses basic technology from the future to pretend to be a superhero in present day: Booster Gold.
"Basically, Booster Gold is imposter syndrome as a superhero," Gunn said of the fame-seeker from the 25th century, who in the comics becomes a genuine hero as a member of the Justice League and Justice League International.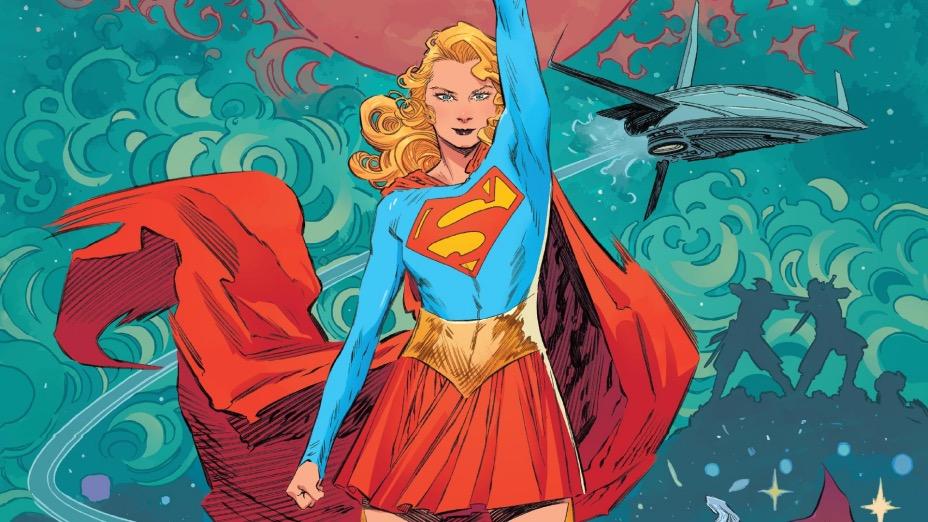 Supergirl: Woman of Tomorrow (In Theaters TBA)
A theatrical sci-fi adventure based on writer Tom King's eight-issue series of the same name, the Supergirl movie presents a version of Superman's cousin that viewers are not used to seeing.
"We will see the difference between Superman, who was sent to Earth and raised by loving parents from the time he was an infant, versus Supergirl, raised on a rock, a chip off of Krypton, and who watched everyone around her die and be killed in terrible ways for the first 14 years of her life and then come to Earth," Gunn said. "She is much more hard-core and not the Supergirl we're used to."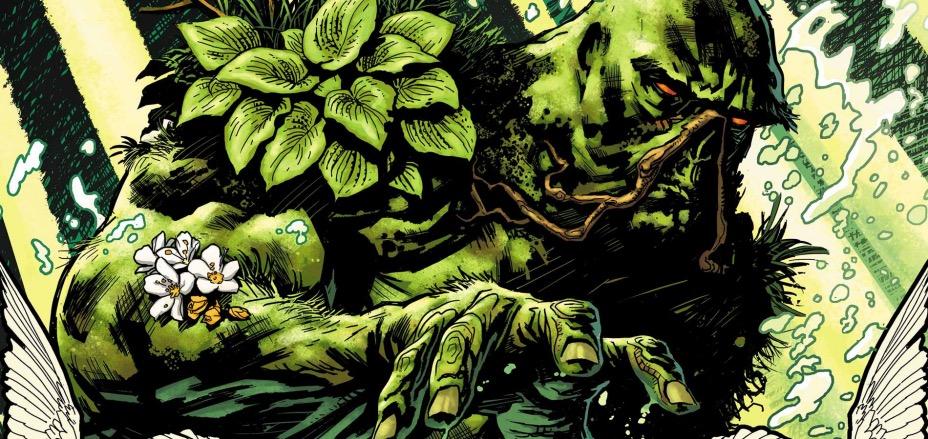 Swamp Thing (In Theaters TBA)

In the comics, the monstrous Swamp Thing is a creature made of vegetation that serves as plant life's protector. With his control over all plant life on Earth, the supernatural Swamp Thing protects both humanity and the environment – often from each other.
Follow DC on ComicBook and DCU on ComicBook on Twitter for more DC Universe news.
0
comments