Director James Mangold Reportedly in Talks for Swamp Thing
Director James Mangold (Logan, Indiana Jones and the Dial of Destiny) is reportedly in talks to direct DC Studios Swamp Thing movie. According to reports, Mangold is in "early talks" to direct Swamp Thing, though one trade also notes that he is "one of the first writer-directors" who would join the DC Studios roster, so it could also be possible that Mangold handles script duties as well as directing the film.
DC fans first got excited (or not) about the notion of James Mangold directing Swamp Thing earlier in the day, when the filmmaker posted a teaser image of Swamp Thing to social media. That was just mere hours after James Gunn and his DC Studios co-head Peter Safran first officially announced the Swamp Thing movie as part of the DC Universe Chapter One slate:
"The final film we want to talk about is Swamp Thing," Gunn said during his presentation. "And we bring it up because it's important to point out that in these stories, although interconnected, they're not all tonally the same. Each set of filmmakers brings their own aesthetic to these films, and the fun is seeing how these tonally different works mash up in the future. This is a film that will investigate the dark origins of Swamp Thing."
So far, that description seems to be music to fans' ears, and James Mangold has certainly earned the clout within geek culture to take this particular project on. Logan (and even The Wolverine) helped expose Mangold to Marvel fans, and in the case of Logan, also put him in the circle of top-tier directors in terms of making comic book movie 'cinema.' Swamp Thing is definitely a rich story about man's relationship with nature and the environment (which is very much "alive"), as well as the darker supernatural forces at work in the world. In many ways, the film will be the epitome of the "Gods and Monsters" theme of DCU Chapter 1.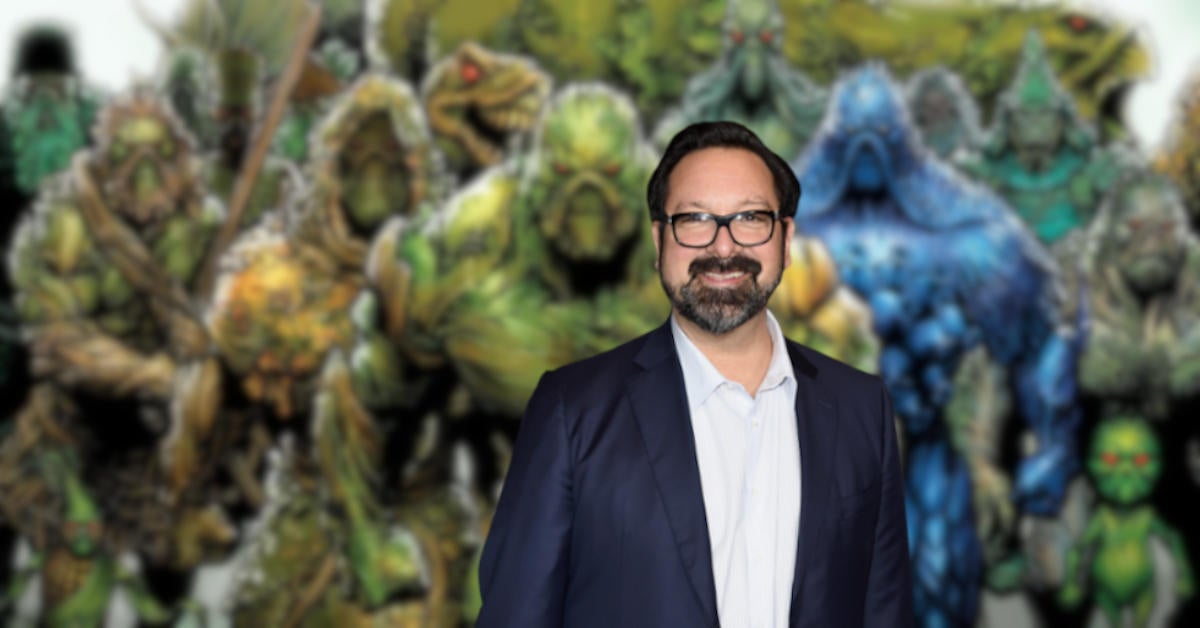 Swamp Thing was the final project shown on the DC Studios release slate timeline – an now we may know why. Deadline notes that after promoting Indiana Jones 5, Mangold has the Oscar-bait Bob Dylan biopic A Complete Unknown with Timothée Chalamet up next; therefore, it will be years before Mangold even begins work on the picture.
...But good things come to those who wait. Swamp Thing is oddly enough a character that has had many screen adaptations as a movie and TV series, as well as the character being featured in numerous other animated and live-action projects. But with James Mangold having made one of the better and more unique R-rated comic book movies out there, this adaptation could be the best yet – and a big finisher for the DC Universe's first run.
0
comments