Resident Evil 4 Remake Reveals New Character
When the Resident Evil 4 remake releases next month, the game will feature a number of changes that will set it apart from the 2005 original. In addition to making a change to the game's quick-time events, the remake will also feature a brand-new villain that players will encounter. This one is a Ganado villager that wields a massive sledgehammer. While that would be intimidating enough on its own, he's also wearing a giant cow's head! In an interview with Game Informer, art director Hirofumi Nakaoka revealed that the villain was created as a halfway point between a human character and a "Los Iluminados -inspired religious horror motif.
Game Informer's video revealing the new character can be found right here, and an image of the character can be found below.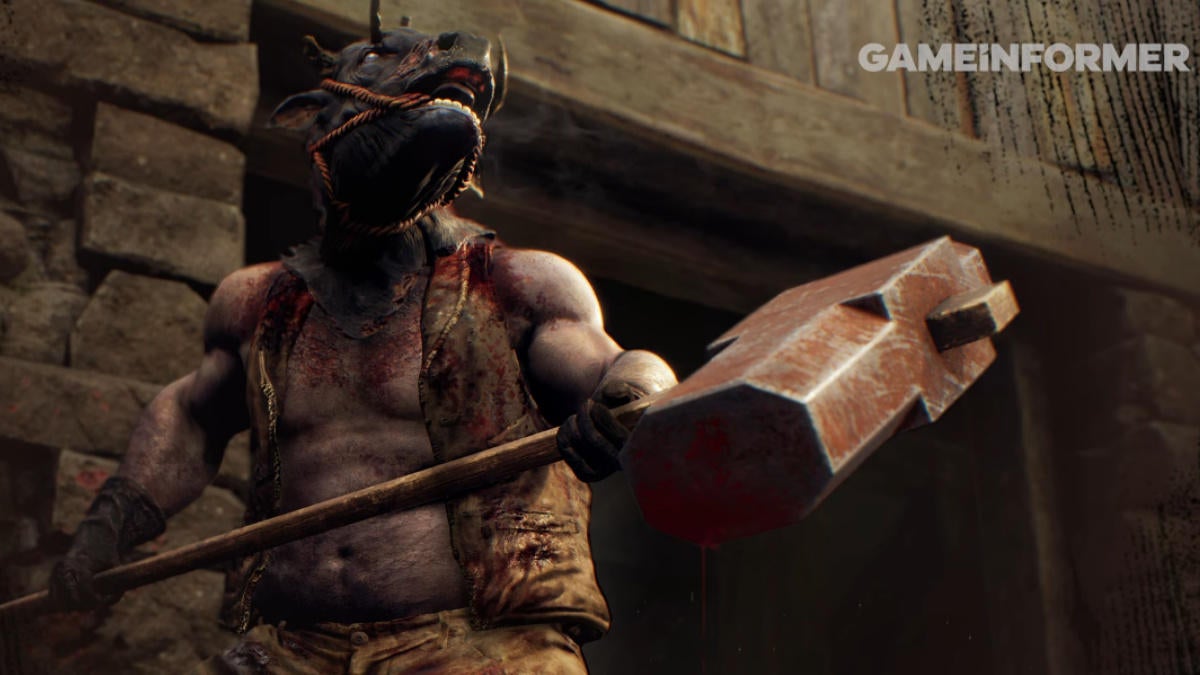 Origin
According to Nakaoka, the character's cow head was inspired by previous Resident Evil games, where cow and deer heads would often be found as decorations in various settings. Nakaoka was quick to point out that this is a mask, and the character is not a Minotaur, so players should not expect to see the cow's eyes moving. In fact, it seems that it's a bit cumbersome for the man wearing it! Nakaoka leaves it open whether the man placed the dead cow head on himself, or if it was placed on him by someone else. Regardless, it's quite creepy, and it looks like a compelling new addition to the game's cast!
Release Date
Set to release March 24th, the Resident Evil 4 remake might be one of the year's most highly-anticipated games! The title is slated to release on PlayStation 4, PlayStation 5, Xbox Series X|S, and PC. The original version of Resident Evil 4 released on Nintendo GameCube back in 2005, and has been ported to countless platforms over the last 18 years. Resident Evil 4 is widely considered one of the greatest video games ever made, so there's a lot of pressure on Capcom to get this remake right. Hopefully the team can deliver an experience enjoyable for longtime fans, and those new to the series.
Are you excited for the Resident Evil 4 remake? What do you think of this new character? Let us know in the comments or share your thoughts directly on Twitter at @Marcdachamp to talk all things gaming!
0
comments