Harrison Ford Joined Captain America 4 to Have a 'Great Time' in the MCU Franchise
One of the biggest Marvel movie headlines from 2022 was the announcement that Indiana Jones and Star Wars icon Harrison Ford was joining the Marvel Cinematic Universe. Ford has signed-on to take up the role of Thaddeus "Thunderbolt" Ross, who was previously played by the late William Hurt. Harrison Ford's version of Ross will make his MCU debut in the films Captain America: New World Order and Thunderbolts, both in 2024; that film brings together a group of B and C-list spies, assassins, and anti-heroes as a government-sponsored super-team.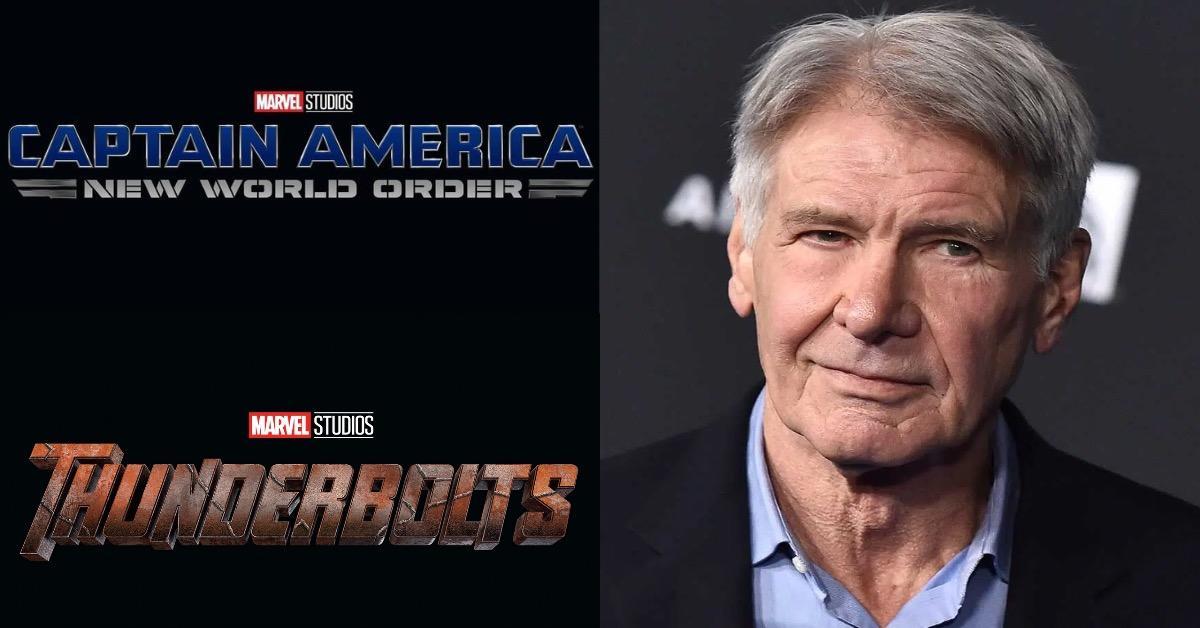 Marvel isn't the only thing keeping Harrison Ford busy in 2023; the actor is currently taking over television with his lead role on Yellowstone prequel series 1923; he will also be returning to the big screen this summer with director James Mangold's Indiana Jones and the Dial of Destiny. While doing an interview about everything that's bubbling in his career right now, Harrison Ford was asked about what motivated him to join the MCU – specifically in a role another actor had played:
"I don't know. I can't explain myself to myself, I just work here. (Laughs.) I thought, 'Everybody else seems to be having a great time.' I watch all these terrific actors having a good time [in Marvel movies]. I like doing something different to what I've ever done and pleasing people with it. So I'll try a piece of that."
Before Marvel officially announced Ford as part of the Thunderbolts cast last summer, rumor first broke on the Internet. At the time, a lot of industry analysts were skeptical about whether or not Ford's peer connection to William Hurt would be a maker or break factor in his decision to play Thunderbolt Ross. Obviously Ford doesn't get that personal in the interview, but it's hard to believe his decision was purely about the "fun" of it all.
That all said, Harrison Ford has never been shy about letting it be known that his career choices boil down to one thing: his believe that it will be a box office hit. If that's the main criteria, then yes indeed getting into the Marvel Cinmeatic Universe is the safest bet to achieve it.
The cast of Marvel's Thunderbolts includes includes Florence Pugh as Yelena Belova, Sebastian Stan as Bucky Barnes / Winter Soldier, David Harbour as Red Guardian, Julia Louis-Dreyfus as Valentina Allegra de Fontaine, Wyatt Russell as John Walker / U.S. Agent, Hannah John-Kamen as Ava Starr / Ghost, Olgya Kurylenko as Taskmaster, and Harrison Ford as Thaddeus "Thunderbolt" Ross. The Bear's Ayo Edebiri will reportedly join the cast in a mystery role. Paper Towns' Jake Schreier is directing, with a script from Black Widow's Eric Pearson. Production is expected to begin this summer.
Marvel's Captain America: New World Order will be released on May 3, 2024; Thunderbolts will be in theaters on July 26, 2024.
0
comments