50 Cent Developing Vice City TV Series, No Connection to Grand Theft Auto
Curtis "50 Cent" Jackson is continuing to expand his Television empire, without the official announcement of his Vice City TV series, which has been teased for a while now. The saga of 50 Cent's crash into gamer culture with the GTA rumors can be followed in the links below – the end result is today's revelation that NO, this "Vice City" TV series has nothing to do with the Grand Theft Auto gaming series.
50 Cent's Vice City TV series is going to Paramount+ and according to Deadline it will be about "three friends, and former soldiers, who return to their home city of Miami in the mid-80s after being dishonorably discharged from the military for their involvement in the Iran Contra scandal. Disgraced, displaced, and forgotten by the country they served and with no good job prospects, the three friends partner with a mysterious Colombian immigrant, uniting their financial needs and criminal ambitions to form a heist crew. Fueled by the need for American green, they traverse a violent and dangerous path in pursuit of the American Dream."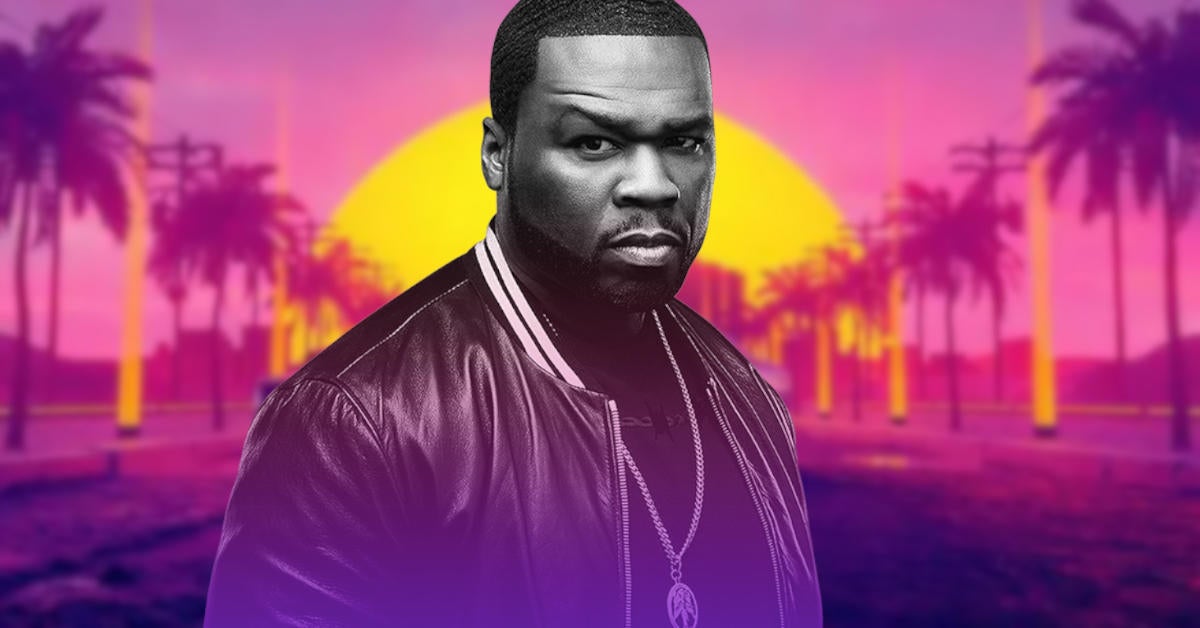 Vice City will see 50 Cent partnering with John Wick franchise director and co-creator Chad Stahelski, who will both direct episodes and executive produce Vice City. 50 Cent will also be sharing the potential success and riches of the show with his G-Unit crew, who are named as executive producers under the G-Unit Film & Television imprint. Alex Young and Jason Spitz will also executive produce through 87 Eleven. The project is an original idea from Transformers: Rise of the Beasts writers Darnell Metayer and Josh Peters, who will write and executive produce.
As stated, Curtis Jackson has taken his 50 Cent music persona and partnered it with his sharp business sense (see: Vitamin Water) and Hollywood experience (the movie Get Rich or Die Trying and other big roles) and molded all into a new career chapter as a media mogul. Jackson's Power series went form being a breakout success for Starz to spawning an entire franchise universe of sequels, prequels, and spinoff series that continue to thrive. He quickly caught up to networks like FX (Snowfall) by launching his crime drama biopic series BMF (Black Mafia Family), which aired Season 2 in January and quickly got a Season 3 renewal.
Vice City may not be the game adaptation some were hoping for, but it certainly sounds like one of 50 Cent's most ambitious crime-drama series yet, with the obvious comparisons to famous films like Scarface. The fact that Jackson is now working with Paramount and Lionsgate Television in addition to Starz, only further shows that he is indeed living up to the term "mogul" in the TV world.
1
comments