Love, Death + Robots: Alberto Mielgo Talks Returning for Volume 3, New Challenges and More
Love, Death + Robots is finally back on Netflix for its third wave of new shorts, and many of the shorts are being handled by returning directors and creators! Love, Death + Robots made quite a name for itself as an animated anthology series as early on many of these shorts were nominated for some pretty notable awards. Some of these nominations resulted in full on wins as well such as the first volume short, "The Witness," which has won some Primetime Creative Arts Emmy Awards for how much it had surprised upon its debut. Now the creator behind the short has returned for the newest volume.
Alberto Mielgo, who wrote, designed and made his directorial debut with "The Witness" back in the first season of Love, Death + Robots, and has since gone on to win an Academy Award for Best Animated Short Film for his work with "The Windshield Wiper," has now returned to Love, Death + Robots' third volume of episodes with the mesmerizing short, "Jibaro." Luckily, ComicBook.com had the chance to have a brief conversation with Mielgo about returning to the anthology.
Speaking on coming back for the third volume after getting more experience as a director, the more difficult challenges of animating the short, and the challenges in portraying its dark romance, Mielgo opened up about the new work! Read on for our full conversation with Alberto Mielgo (edited for clarity) and let us know what you think! Have you checked out Jibaro? Where does it rank among your favorite shorts of the volume? Let us know all of your thoughts about it in the comments! You can even reach out to me directly about all things animated and other cool stuff @Valdezology on Twitter!
Returning for Volume 3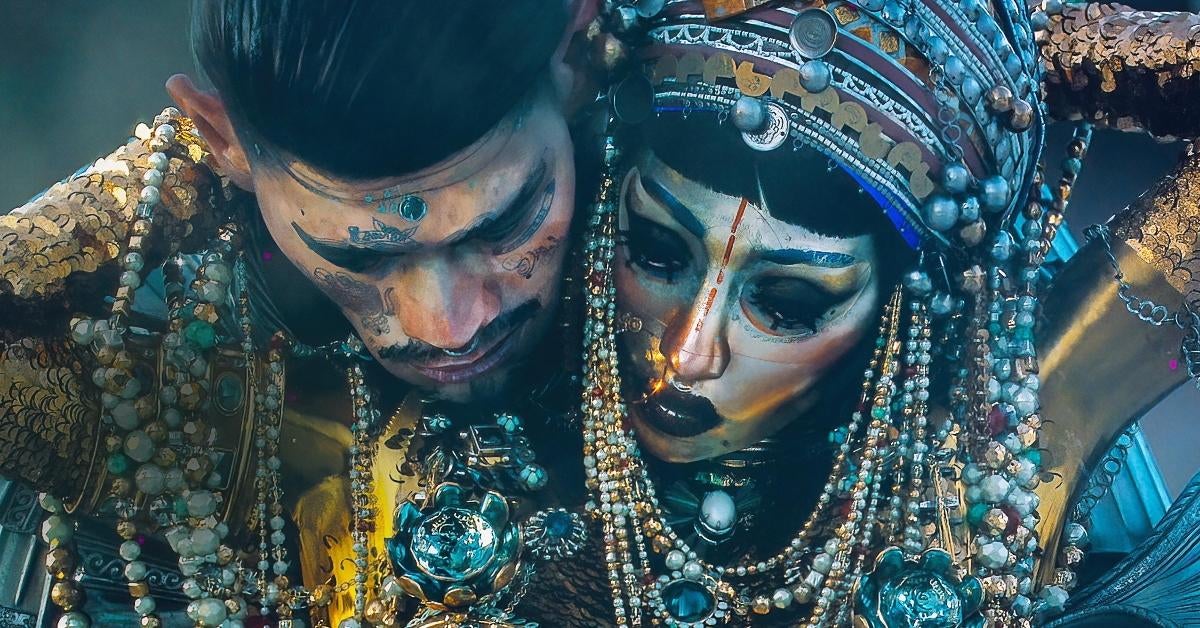 ComicBook.com: You made an impact during [Love, Death + Robots Volume 1] with The Witness, and now you're coming back in Volume 3 with Jibaro. What was the process the second time around compared to the first time?
Alberto Mielgo: Well, I think that obviously I had more experience in terms of producing a film with my own studio. For The Witness, I created a studio from scratch. It was the first time that I was actually directing something. And then between the two projects, I was doing a commercial and then I was finishing another project, a personal project. And then all of a sudden I started, so I had a little bit... Okay a lot more experience. So in that sense, it was not easier because obviously the technique, it was way more complicated than difficult, but at least it was my third time directing or fourth time directing. So in that sense, I knew what I was doing a little bit more.
prev
next
Animating the Movement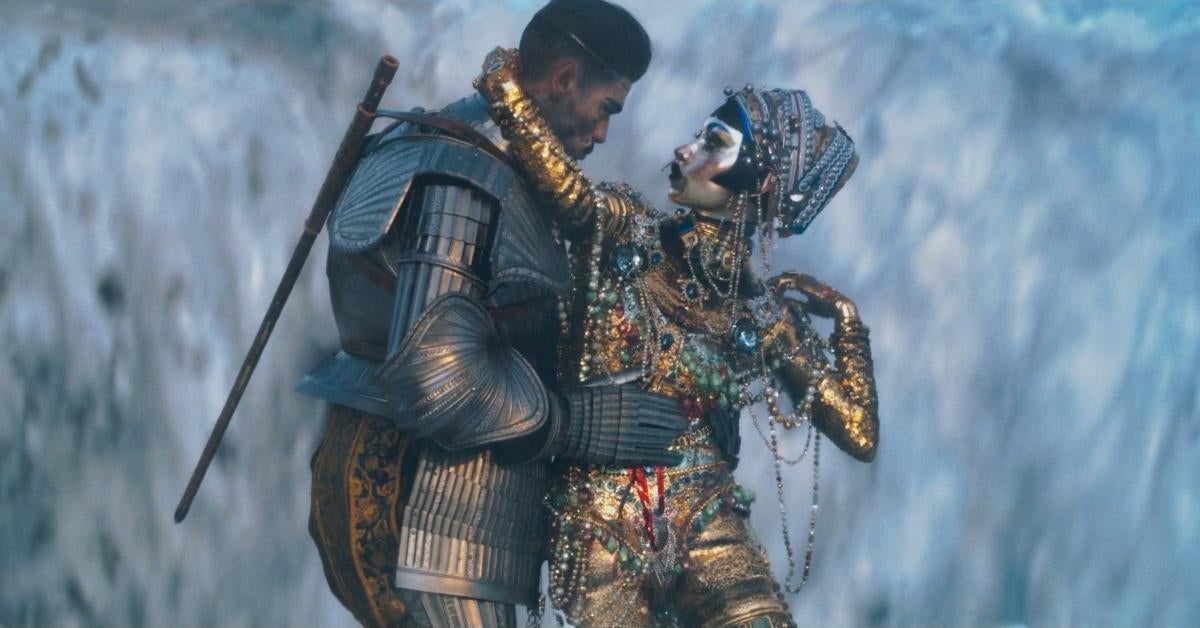 CB: Speaking to that difficulty, "Jibaro" has a lot of high energy movements and energetic dancing, so how was it developing those scenes in particular?
Mielgo: Technically what we do, what I like to do, is to record reference. So in this case, I wanted to work with a choreographer because I wanted to use dance as a way of communicating. I feel that dancers can actually communicate feelings just with movements, without the need of words. That's what we've been seeing in ballet for the longest time. And I wanted to do something that modern and that sophisticated, so we got together with this choreographer, Sarah Silk.
She did an amazing job and she brought incredible dancers, both male and females, and we were shooting reference. We didn't do motion capture, we basically shoot with different camera angles and then we animated based on those movements. Then, later, we need to render the characters, create all the shadings and do the final compositing, which is a lot of work, of course.
prev
next
Challenges in Portraying The Main Duo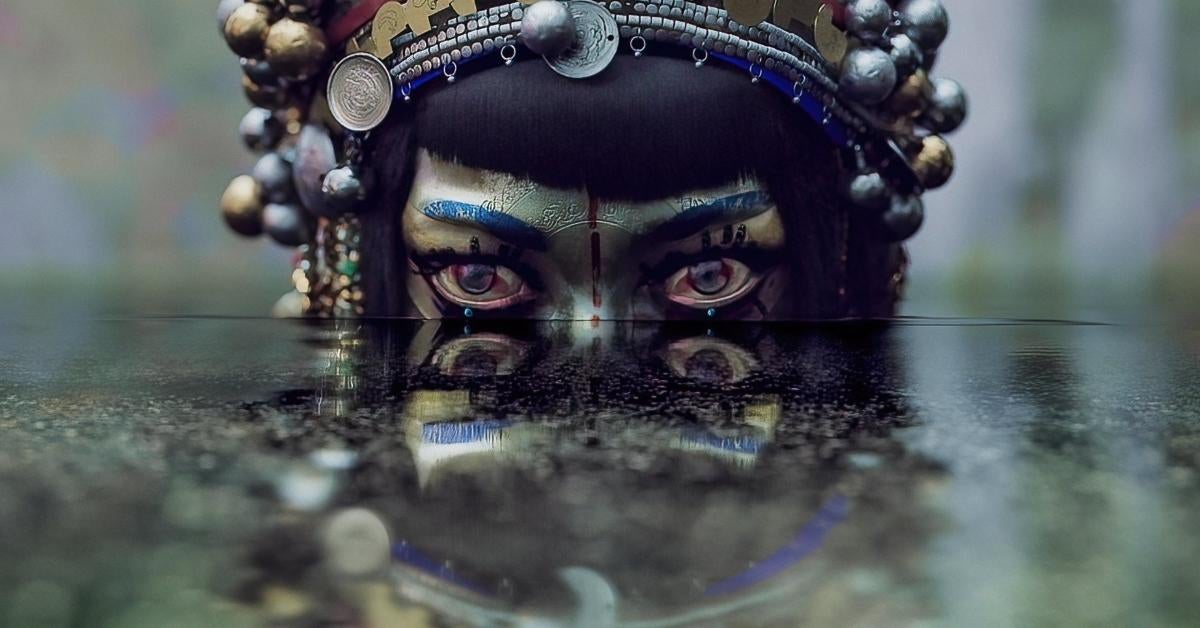 CB: Jibaro has a deaf character at the center of the action, so what was the inspiration behind choosing to focus on a character like that and the challenges of the portrayal?
Mielgo: What is the sound? I was imagining, since she is like an underwater character, I was imagining that the way of... For he, or more or less, what he might hear is something that could be similar to what it is to be underwater. So when he recovers hearing, is almost like when you come out. So the original idea was to create someone, two characters that they are basically not for each other.
So it's ironically a person that sings and attracts people because of the singing, that falls in love, or maybe obsessed, an obsession with a character that she cannot have. He's the only one that she cannot have because he's a deaf character. So, I felt that that was interesting, to create characters that might want each other for the wrong reasons.
prev
0
comments