Many Loki Variants, One Loungefly Mini-Backpack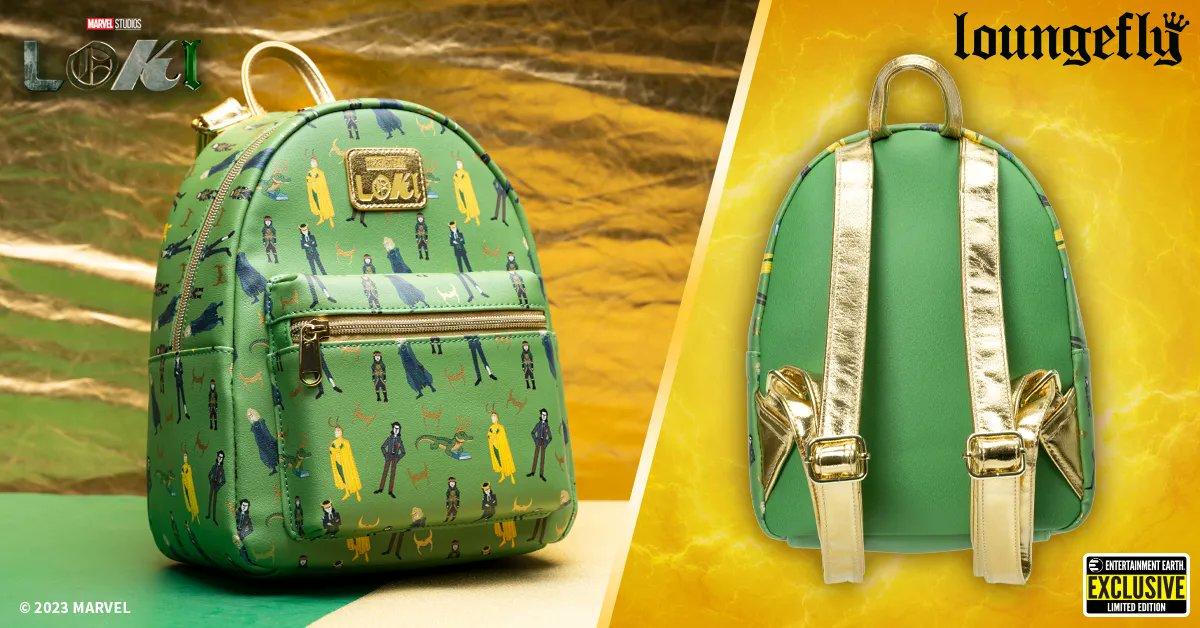 At this point, we don't know exactly when Loki Season 2 will premiere on Disney+, but we don know that you can get your pre-order in for this fantastic Loungefly Multi-Loki Mini-Backpack. For being a backpack that measures about 10.5-inches tall and 9-inches wide, they've managed to feature Loki, Alligator Loki, Classic Loki, Sylvie, and Kid Loki in the design. It also comes adorned with shiny gold hardware and straps.
The backpack is an Entertainment Earth exclusive that you can pick up right here for $69.99 with free US shipping and 10% off any in-stock items you have in your cart using our exclusive link. That 10% discount might come in handy because the Loki backpack follows a set of X-Men Rouge and Gambit Loungefly bags that are in-stock at the time of writing.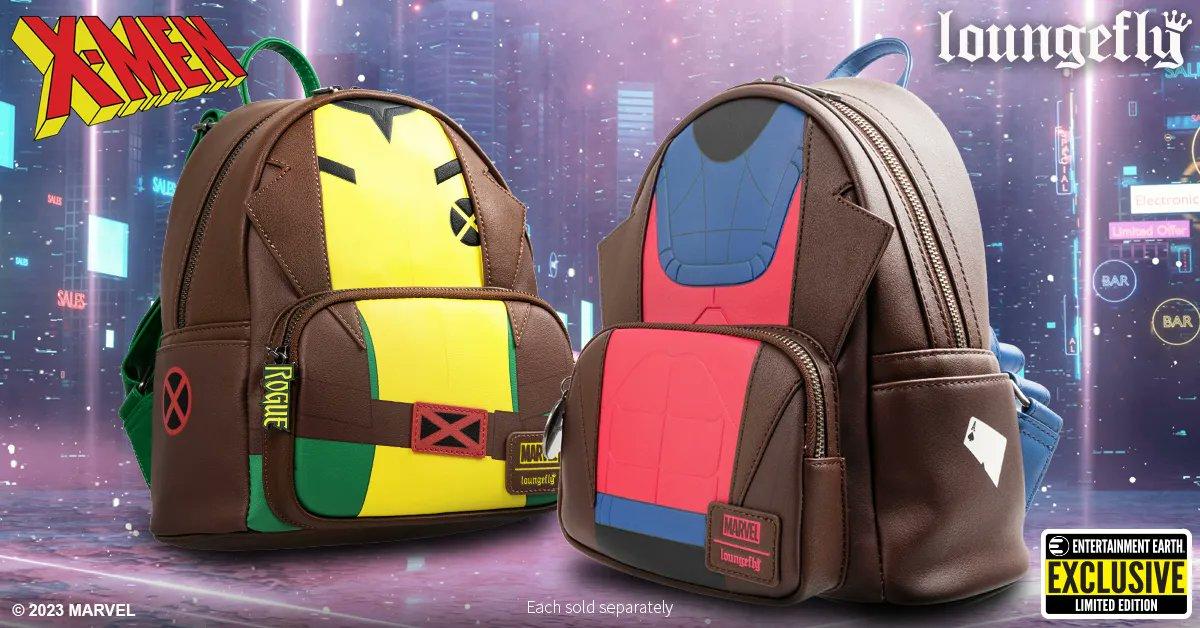 Indeed, Rogue and Gambit have been transformed into X-Men cosplay mini-backpacks from Loungefly, and how adorable would it be for couples to carry them together? Perhaps a little too adorable for some, but, much like the couple in the comics, Rogue and Gambit embark on solo adventures from time to time. You can grab either one of these limited edition X-Men backpacks here at Entertainment Earth for $69.99 ($63 with automatic discount) and free US shipping using our exclusive link.
The Rogue and Gambit Loungefly bags are made with faux leather and feature a cosplay-style exterior with applique and printed details, matching lining, adjustable straps, and an enamel charm. They're expected to arrive in April, and you won't be charged until they ship.
See Loungefly Bags at Entertainment Earth
On a related note, a Rogue & Gambit limited series comic is on the way that that sees the married couple join forces on a secret mission under orders from Destiny, Rogue's adopted mother. Speaking with ComicBook.com, writer Stephanie Phillips had the following to say about the state of their relationship going into the series:
"Their relationship has been pretty strained coming into our series, which makes them feel very real to me and was part of the appeal of writing this couple. They can be messy and difficult, and with that comes a lot of passion. This served as a really fun place to start our story and create what feels like a very real couple to me... just, you know, with superpowers thrown into the mix."
Rogue & Gambit #1 by Carlos Gómez, David Curiel, and Federico Blee is available in comic shops now.
0
comments