My Hero Academia Cliffhanger Teases One For All Secret Reveal
With My Hero Academia kicking off the Final Act of Kohei Horikoshi's original manga series in the second half of Season 6, the cliffhanger from the newest episode of the series is teasing one of the biggest moments yet as One For All's big secret is about to get out! The war between the heroes and villains has left the heroes in the wake of a ton of damage, and the villains are making it worse by the day. But as the heroes prepare to recover and jump back out into the field, there are a few things they still need to figure out.
As Izuku Midoriya threw himself into the fight against Tomura Shigaraki, Endeavor and the other heroes had caught him searching for One For All. Not only did this instantly grab the heroes' attention, but now that the dust is settled, Hawks and the others are out to actually put the pieces of the secret together. Meaning it won't be staying Deku, All Might, and Bakugo's big secret much longer now that there is very little that can keep the other heroes from asking questions.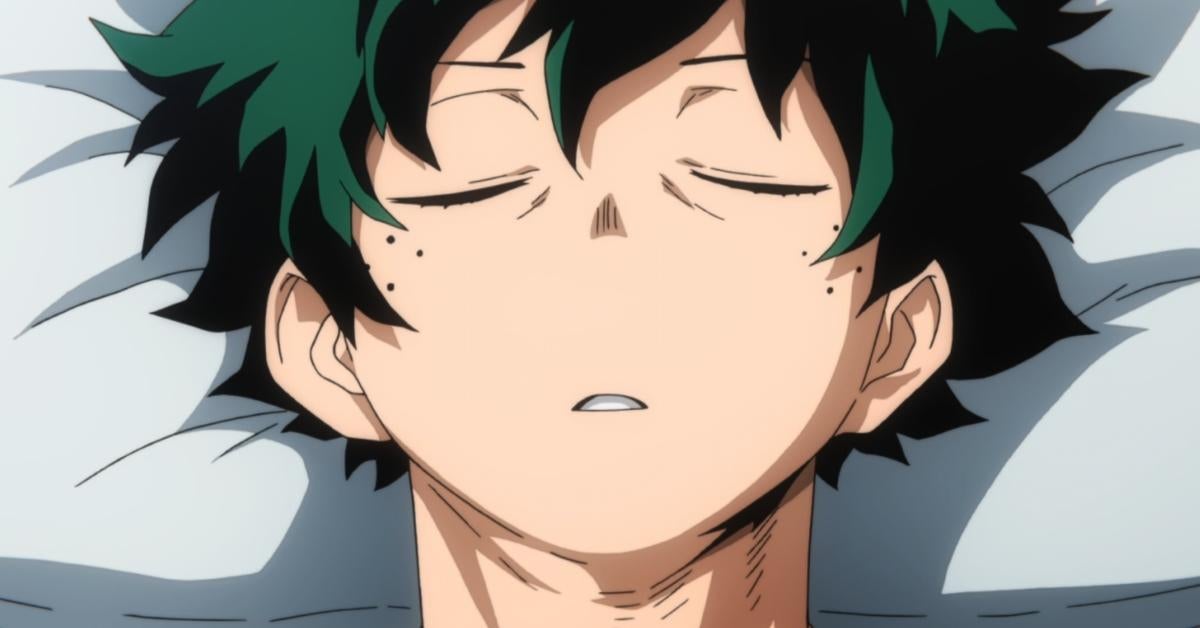 What Happens When One For All's Secret is Revealed?
Episode 130 of My Hero Academia sees Endeavor reuniting with the rest of the Todoroki family as they reveal that they will now band together in order to put a stop to Dabi. Endeavor's the main root of why Dabi became the vengeful villain he is today, but the family as a unit feels a sense of responsibility in not helping matters either. With Hawks noting that Endeavor's almost ready to go back out, he mentions that the other big mystery they need to solve is about One For All.
Endeavor remembers that Deku threw himself into the battle stating that it was him that Shigaraki wanted, and piecing that together with the fact that All Might seems to be connected, Hawks is now heading towards All Might and Deku's hospital room and will likely find out even more about this big secret. Especially so if they need to figure out what to do next against One For All.
How are you feeling about My Hero Academia's newest episodes? Ready to see a Deku and All Might moving without worrying about One For All's secret? Let us know all of your thoughts about it in the comments! You can even reach out to me directly about all things animated and other cool stuff @Valdezology on Twitter!
0
comments