Netflix's One Piece Looks Really, Really Good So Far
Get ready to set sail, everyone. One Piece is making headway to Netflix! After being announced some years ago, the live-action adaptation just released its first look to fans. The poster showcases what all the Straw Hat crew will offer audiences IRL, and honestly? The show looks really, really good so far.
Don't believe us? Well, you just have to check out social media to see for yourself. Netflix's first peek at One Piece has earned little but praise so far. But of course, the true test will come when One Piece shares its first footage reel with fans.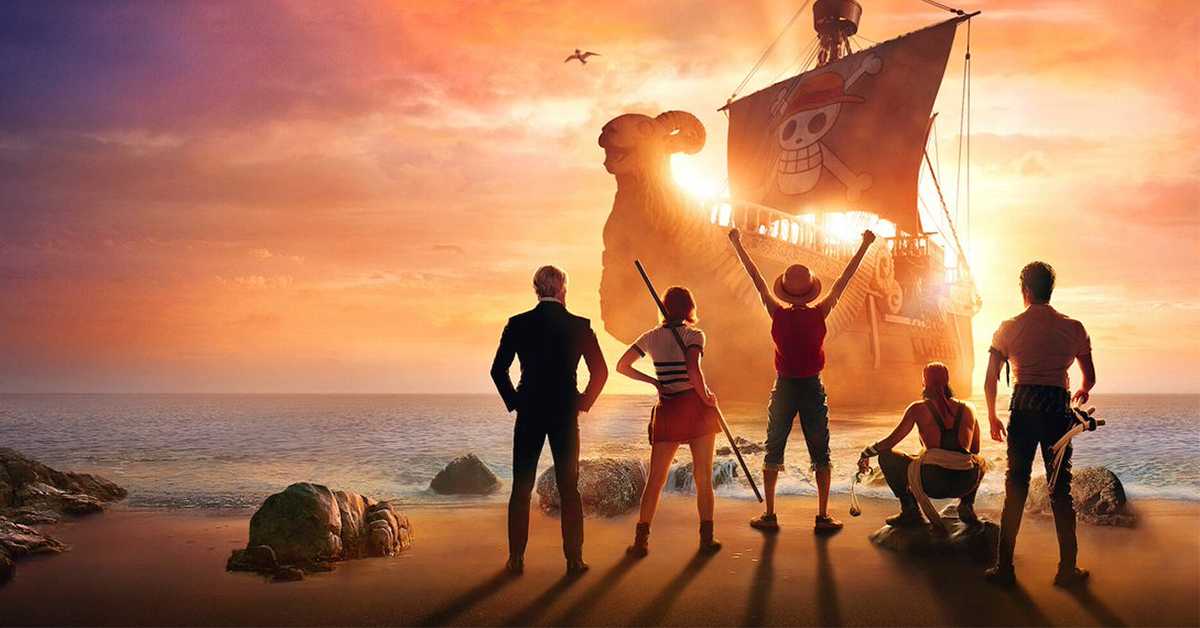 As you can see in the slides below, netizens are sounding off on Netflix's One Piece, and the surprise promo drew eyes from across the globe. After all, the show's first poster highlights Luffy as we're shown his silhouette from the back. Dressed in a red vest and straw hat, the legendary pirate looks spot-on to what we imagined. And in a second visual, fans were treated to a delicious image of the entire Straw Hat team.
From Sanji to Nami, the whole gang is shown off in this visual from behind. It looks like everything from the characters' postures to their clothing is dead right to the One Piece anime. So if you were worried about authenticity, well – you can relax. It seems showrunners Matt Owens and Steven Maeda are running a tight ship behind the scenes. So of course, fans are eager to see if these impressive promos live up on actual film.
So far, there is no word on when Netflix will drop its first One Piece poster, but the service did confirm this show will drop in 2023. The series began filming January 2022 with series creator Eiichiro Oda overseeing the entire project. As for the cast, One Piece will feature actor Iñaki Godoy as Luffy alongside Mackenyu, Emily Rudd, Taz Skylar, and Jacob Romero.
What do you think about this first look at One Piece? Share your thoughts with us in the comments section below or hit me up on Twitter @MeganPetersCB.
5
comments