New Spider-Punk Series Brings Hobie Brown Back to Marvel Comics
Cody Ziglar and Justin Mason are reuniting for a new Spider-Punk series.
Spider-Punk, the anarchic breakout hit from Spider-Man: Across the Spider-Verse, is about to star in a new solo series from Marvel Comics this fall. The Spider-Verse hero has been around the Marvel Universe for a while, but fans really took to the character when he made his big-screen debut. Hobie Brown has teamed with the other Spider heroes for crossover events like Spider-Verse and Spider-Geddon, but his next adventure will see him go it alone. Spider-Punk's ax and punk-rock attitude are on full display in a new four-issue miniseries from writer Cody Ziglar and artist Justin Mason. The duo collaborated on Spider-Punk's previous miniseries as well.
"It feels so friggin' cool to dive back into Earth-138 with Justin and explore the world of Hobie and the Spider-band even more!" Ziglar said when the Spider-Punk series was announced. "There's some new additions to the Spider-Punk roster, some real dope villains, and some other cool stuff I don't wanna spoil… but absolutely cannot wait for folks! And yes, there'll 100% be a Spider-Punk Playlist Vol 2!"
What is Marvel's Spider-Punk series about?
The description for the new Spider-Punk series reads, "In a world without NORMAN OSBORN, SPIDER-PUNK REIGNS! This ain't no victory lap though – as HOBIE BROWN and team try to rebuild society, JUSTIN HAMMER & DOCTOR OTTO OCTAVIUS have other plans... like introducing the world to the SPIDER-SLAYING SENTINELS! Cody Ziglar (MILES MORALES: SPIDER-MAN) & Justin Mason (SPIDER-MAN 2099: DARK GENESIS) reunite to bring the Brooklyn boy back with the whole crew you know and love! Grab your boots, your instruments, your amps and LET'S GO!"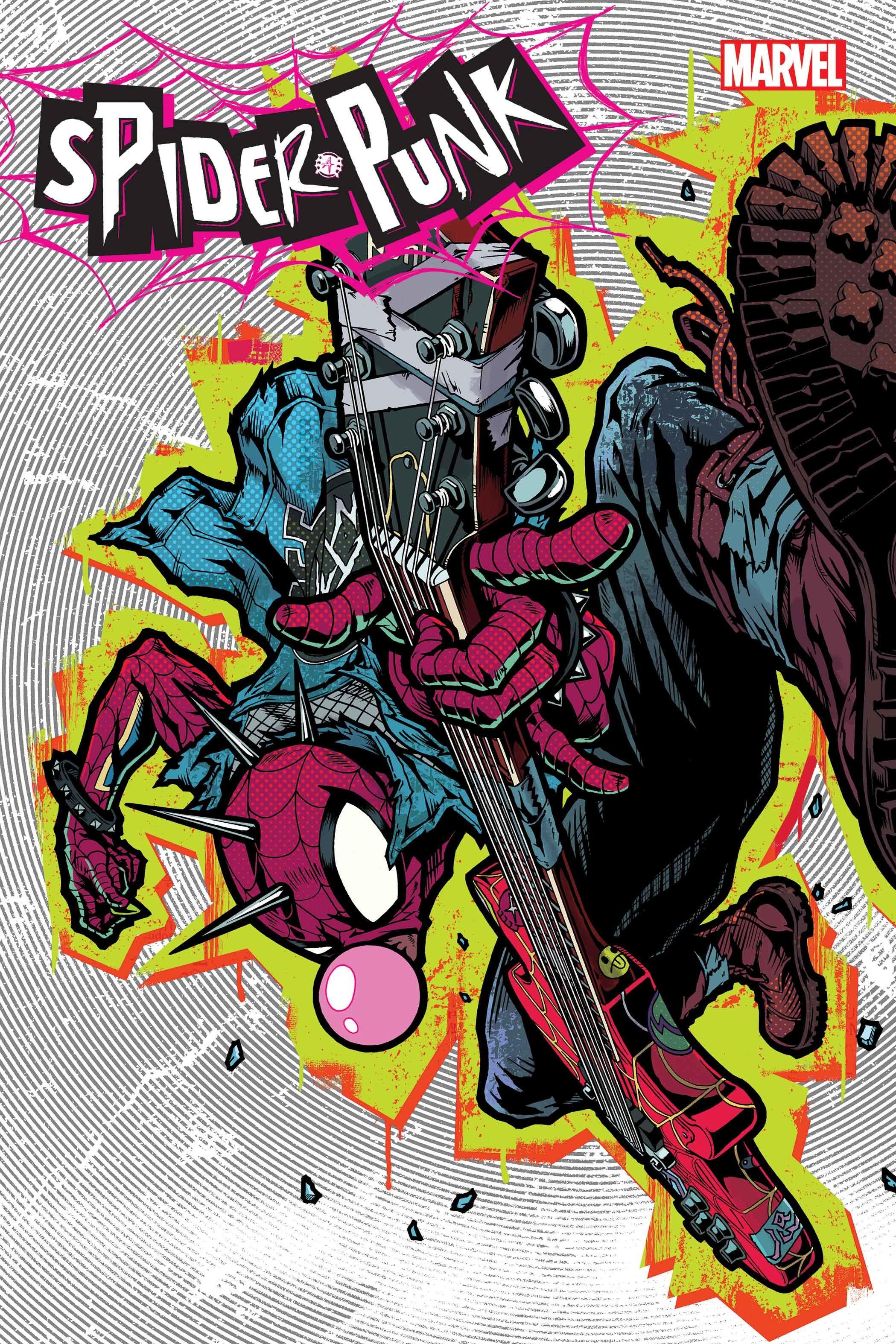 Daniel Kaluuya speaks on joining Spider-Man: Across the Spider-Verse
Spider-Man: Across the Spider-Verse introduced fans to even more Spider heroes than Peter Parker, Miles Morales, and Gwen Stacy. One of the newcomers is Spider-Punk, voiced by Daniel Kaluuya. Spider-Punk is British, just like Kaluuya, which allowed the actor to harness his roots for the role.
"I was gassed," Kaluuya told Empire. "I turned to [Phil] Lord, [Chris] Miller, and Kemp [Powers] and said, 'Thank you for letting me be a part of it, because this is cool as f--k.' I'm a voice in Spider-Verse with a wicked character that sounds exactly like me, from where I'm from. Come on! You go to the younger people in your family and flex, 'I'm getting on, but don't forget!'"
This makes Kaluuya and Spider-Punk a perfect match, combining real-world history with a popular, if underutilized, comic book character.
"I'm Camden born and bred, and this character is from Camden, which is very much associated with the punk movement, so I think they wanted to lean into what they have for free with me," the actor said. "I felt really respected."
Written by Cody Ziglar with art by Justin Mason and a cover by Takashi Okazaki, Spider-Punk #1 goes on sale February 28th.
0
comments