Strangers in Paradise Creator Terry Moore Launches His First Kickstarter With "After Dark" Pinup Collection
Strangers in Paradise creator Terry Moore, an Eisner-winning cartoonist who celebrates 30 years in the comics industry this year, is launching his first crowdfunding campaign today on Kickstarter. Moore, whose latest project is the Strangers in Paradise spinoff Parker Girls, has been celebrated for nearly his entire career for his approach to writing and drawing women lead characters, and with Terry Moore After Dark..., is sharing some of his "good girl" art featuring Francine and Katchoo from Strangers. The pin-up-style art is hugely popular with Moore's fans as convention sketches and on his YouTube page, where he sketches and talks about the comics industry from inside of his studio with wife and publisher Robyn Moore.
Moore has shared a short preview of Terry Moore After Dark... with us, including one of the three variant covers available on his Kickstarter campaign, along with a handful of images from the book, and some introductory text that explains where After Dark is coming from. An introduction to a volume like this is worth a read, too, because while much of the '90s self-publishing market was saturated with sexualized and exploitive depictions of women, Strangers in Paradise drew praise for being...very much not that. So a spicy pinup book deserves context.
"My stories are about relationships, so it's natural that my art focuses on that as well," Moore writes in his introduction. "I can't draw a sexy wardrobe malfunction without wondering why it happened in the first place and what problems that incident will present tomorrow."
That speaks to what makes Moore's pinups a little different than most: they aren't just posed pictures of his characters in compromising positions, but intimate moments, often with more suggested than actually seen.
(It's also why fans of characters like Tambi Baker should probably not expect to see her in these 120 pages. It's hard to imagine who she would be so vulnerable with, besides her sister, which wouldn't work quite the same way.)
Last week, Kickstarter announced that in 2022, it had its sixth consecutive year of growth in the comics category, with more projects launched, more successful projects, and a higher success rate than ever before. While still a niche in mainstream publishing, comics represented the third-largest subcategory by projects launched on the platform in 2022, with more than 1,500 projects launched.
Here's the official synopsis for Moore's book, followed by some preview pages:
Terry Moore After Dark… is a thoughtfully curated collection of sweet and sexy drawings that readers of his titles have been dreaming about for almost thirty years. This 8 ½" x 11", 120-page book is filled with both fan favorites and brand new black and white images of Terry's beloved characters in their most tender and raucous moments. Get a behind-the-scenes look at Terry's creative process with personal commentary throughout along with never-before published original poetry.
Terry Moore After Dark...will feature a stunning 120 pages of good girl art featuring Francine & Katchoo from Strangers in Paradise, as well as the expanded cast of this beloved, Eisner-winning series. This sketchbook will also feature characters from Terry's latest series, Parker Girls... all-time fan favorites like Motor Girl... and more from Terry Moore's engaging library of characters.
The Covers
prev
next
Terry Moore After Dark... Page 1
prev
next
Terry Moore After Dark... Page 3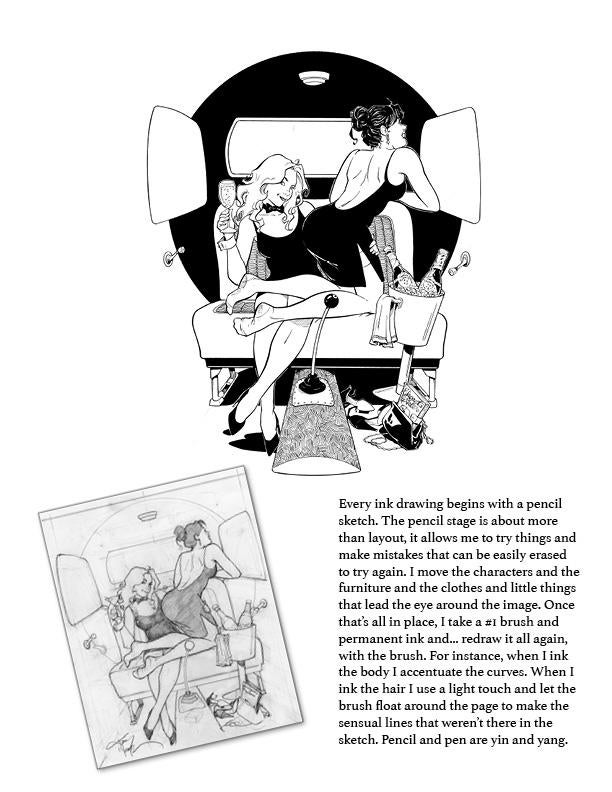 prev
next
Terry Moore After Dark... Page 4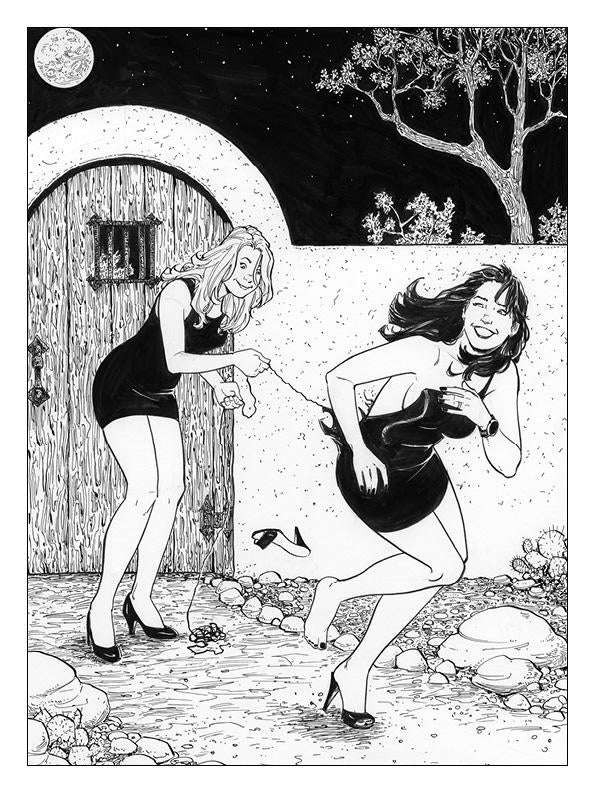 prev
next
Terry Moore After Dark... Page 5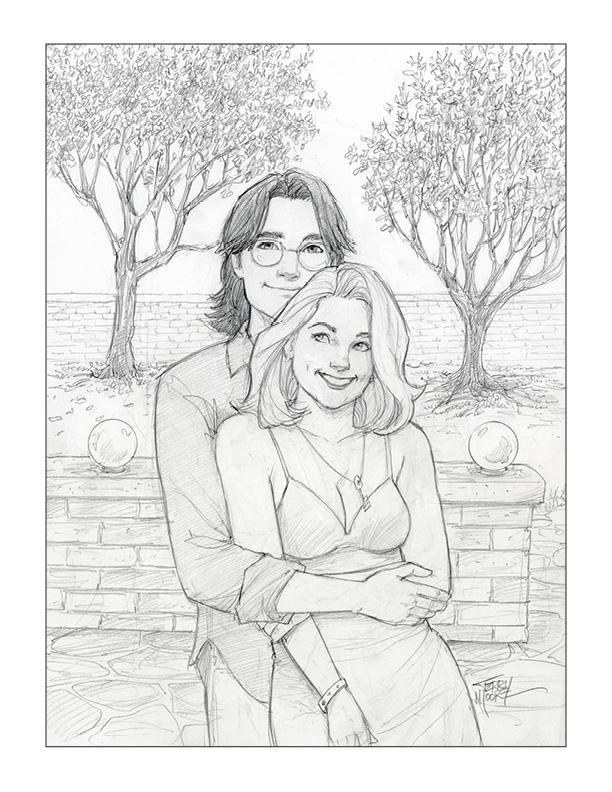 prev
next
Terry Moore After Dark... Page 6
prev
0
comments