DC Returns to Just Imagine Universe in Honor of Stan Lee's 100th Birthday
December 28th, 2022 will mark the 100th birthday of Stan Lee, the prolific comic creator and pop culture icon who has become somewhat of a household name — and it looks like DC Comics is preparing a clever celebration. On Thursday, the publisher announced the first details surrounding Earth-6: A Celebration of Stan Lee, a commemorative one-shot anthology releasing on December 27th. The one-shot will spotlight the return of Lee's Just Imagine universe, which saw him and Batman movie producer Michael Uslan remix the origins of core DC characters, which then resulted in a series of one-shots published in 2001-2002. These origins included reimagining Catwoman as a supermodel with cat powers, The Flash as a female college student injected with the DNA of a hummingbird, and The Sandman as a space colonel.
The Earth-6 anthology will feature ten new stories involving the Just Imagine characters, including a new story from Uslan himself. There will also be stories written by Mark Waid (Kingdom Come, Batman vs. Robin, Batman/Superman: World's Finest), Jerry Ordway (Superman, Action Comics), Kenny Porter (DC: Mech), Stephanie Williams (Nubia & the Amazons, Trial of the Amazons), Michael W. Conrad and Becky Cloonan (Wonder Woman, Batgirls), Collin Kelly and Jackson Lanzing (Batman Beyond: Neo-Year), Meghan Fitzmartin (Tim Drake: Robin), Steve Orlando (Martian Manhunter), and Zac Thompson (Batman: Urban Legends).
Artists on the one-shot will include Lee Weeks, Kevin Maguire, Jerry Ordway, Karl Mostert, Juan Ferreyra, Anthony Marques, Pablo M. Collar, Belén Ortega, Max Dunbar, and Hayden Sherman. The issue will also feature a wraparound cover by Jim Cheung, and a number of variant covers by Steve Beach, Riley Rossmo, Jason Howard, Kelley Jones, Ariel Colon, Kyle Hotz, Christian Ward, Clayton Henry, Jorge Corona, Belén Ortega, and Dan Panosian, plus a 1-in-25 ratio variant cover by Cully Hamner.
Keep scrolling to check out the first look at Earth-6: A Celebration of Stan Lee, and share your thoughts with us in the comments below!
Catwoman Cover by Dan Panosian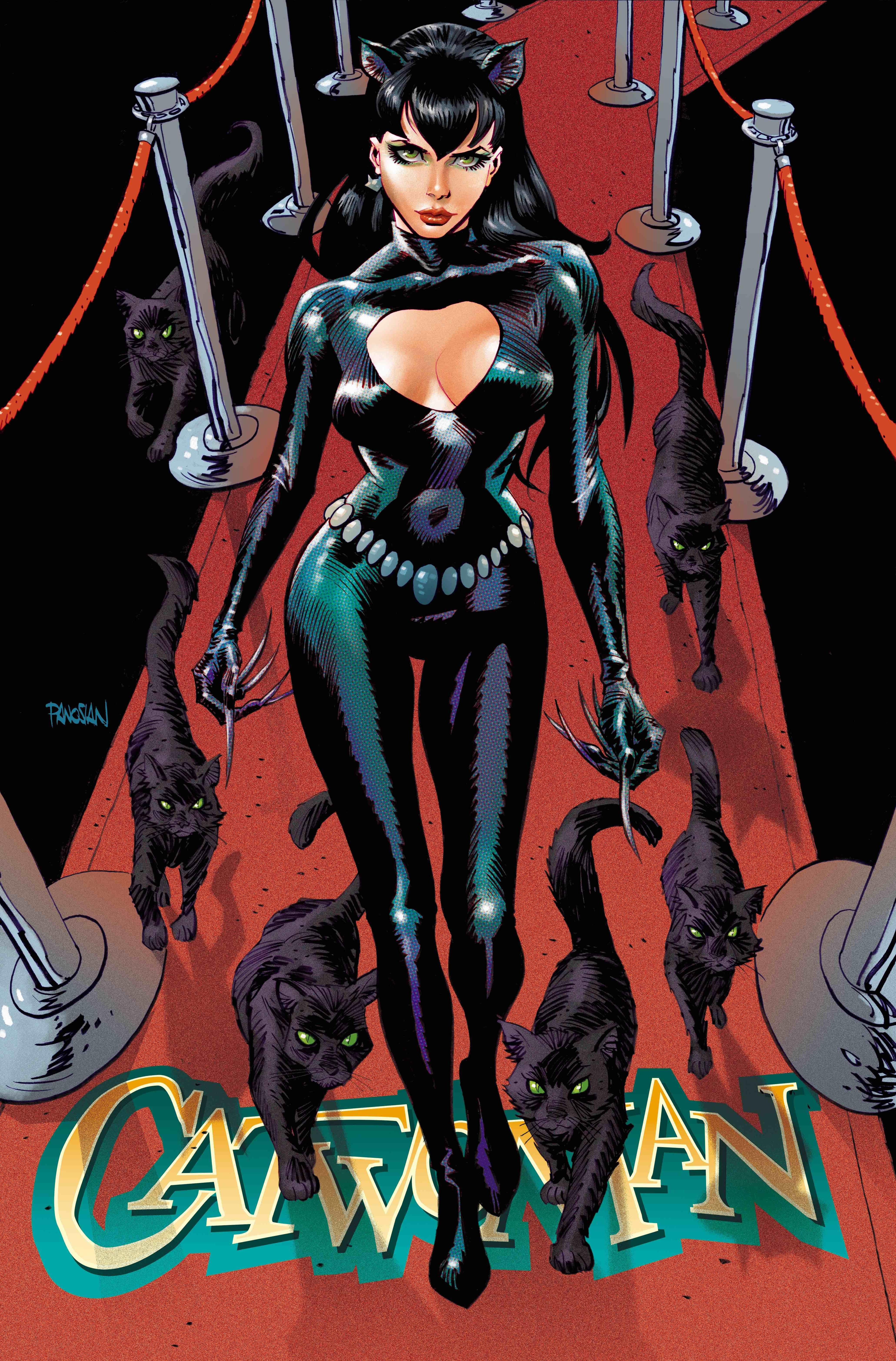 prev
0
comments