DC's History in The World of Anime And Manga
Hot on the heels of James Gunn and Peter Safran's upcoming DC Cinematic Universe film slate, which runs under the banner of "Gods And Monsters", DC fans are talking about the introduction of the likes of the Authority, Creature Commandos, and Damian Wayne to the screen. With a number of television series set to hit the small screen, with Creature Commandos being an animated example, now is a fantastic time to explore DC's past in the mediums of anime and manga and the wild route it's taken in the past.
At present, Gunn didn't reveal whether or not his future plans included any anime projects, but that isn't to say its an impossibility as anime continues to gain traction in both Japan and beyond. Marvel Comics has had quite a few brushes with the worlds of anime and manga in the past, with DC's "distinguished competition" creating anime series for the X-Men, Iron Man, Blade, and Wolverine to name a few. The Avengers and the Guardians of the Galaxy had a special one-shot that saw them brawling with the Titans of Hajime Isayam's dark anime franchise, Attack on Titan. Most recently, everyone's favorite Merc With A Mouth, Deadpool, even received his own manga in Deadpool: Samurai, which saw him teaming up with My Hero Academia's All Mgiht to fight against the Mad Titan Thanos.
While Disney hasn't revealed whether they have any future Marvel anime projects in the works, they have garnered success with Star Wars' first venture into the medium, Star Wars Visions. While a second season has yet to be confirmed, plenty of Jedi fans are crossing their fingers that it might make a comeback.
In the confirmation of new animated projects Gunn and Safran's DCU, the filmmakers confirmed that some voice actors will make the jump from the realm of animation to live-action projects, though they did not confirm who in particular might be making the leap. With Creature Commandos introducing fans to DC's Frankenstein, while also bringing back Weasel of The Suicide Squad fame, it will be interesting to see how the two mediums interact for DC's future.
What was your favorite DC anime to date? Feel free to let us know in the comments or hit me up directly on Twitter @EVComedy to talk all things comics, anime, and the world of the DCU.
Batman Ninja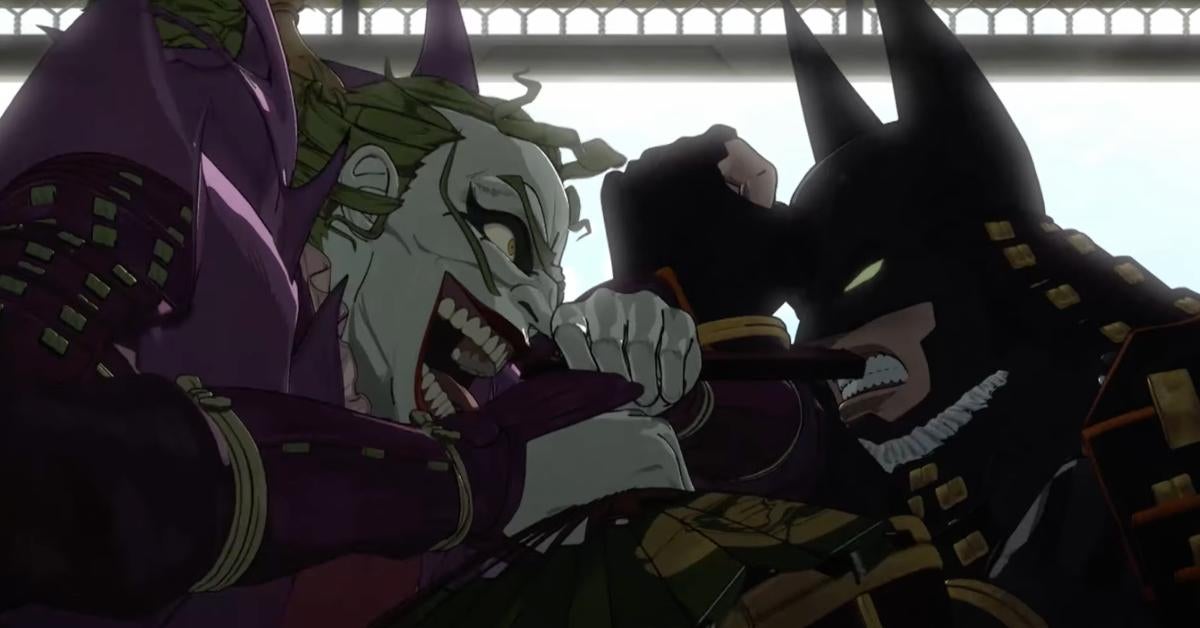 Batman Ninja was an original animated film that released in 2018, transporting the Dark Knight, his allies, and his enemies to feudal Japan and giving them all some major makeovers as a result. In creating this CG animated picture, Warner Bros Japan employed partners including Kamikaze Douga, Yamato Works, and Barnum Studio, who had previously worked on series such as JoJo's Bizarre Adventure, Kakurenbo, and Samurai Champloo respectively.
prev
next
One Operation Joker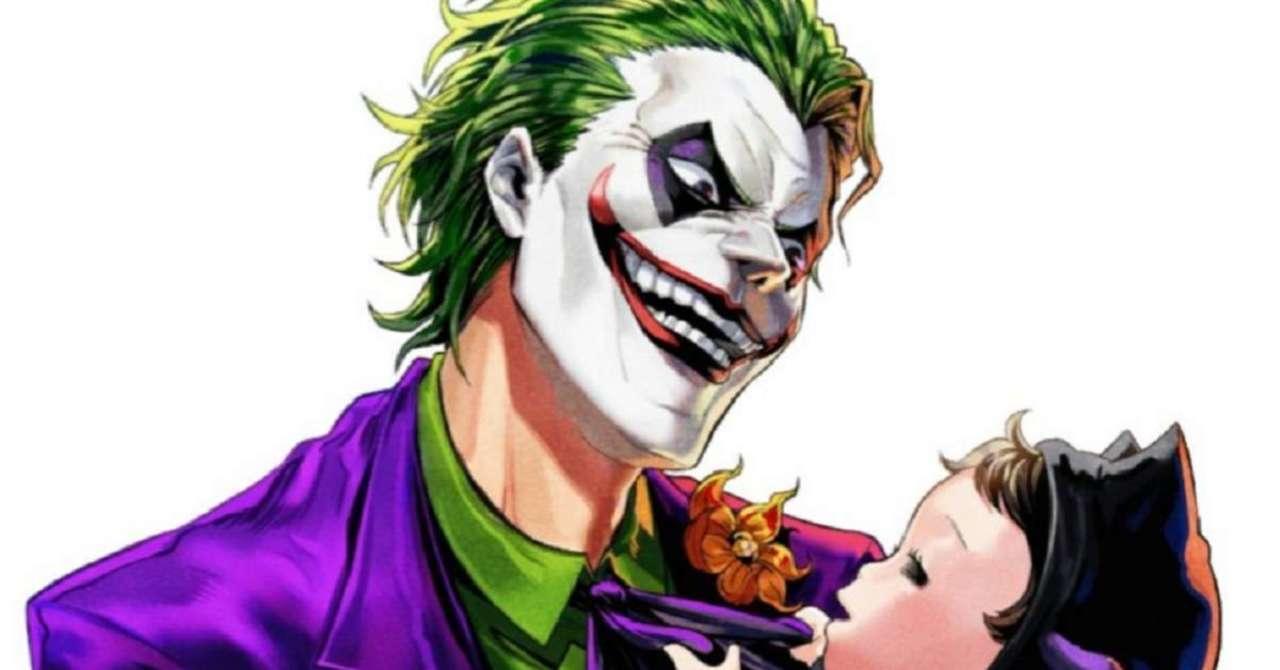 The Joker's first manga is about as wild as the villain himself, presenting the Clown Prince of Crime with a challenge, unlike anything he's seen before. Thanks to a freak accident, Batman has been transformed into a baby and rather than eliminated his arch-rival, the Joker attempts to raise him to potentially lead Gotham's Dark Knight on a path of crime. Unfortunately, this manga is set to come to an end with its next chapter but we're crossing our fingers that the Joker's manga career is far from over.
prev
next
Batman: Gotham Knight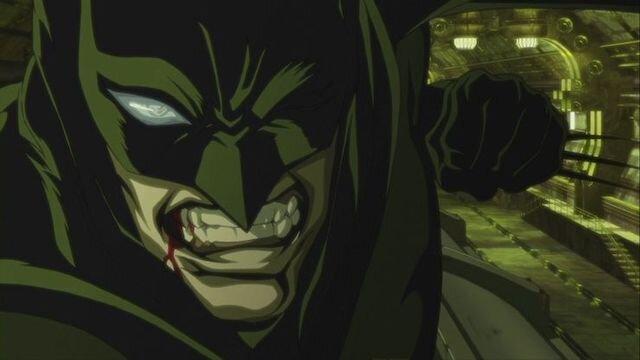 Batman: Gotham Knight was an anthology movie that arrived in 2008, letting a number of major anime production studios take a crack at the Dark Knight. The film was somewhat linked to the universe created by Christopher Nolan with his Batman trilogy, and the anime studios that jumped on board included big-time names such as 4C, Bee Train Production, Production I.G., and Studio Madhouse to name a few. While not featuring the Joker in any way, the movie did give us twisted anime takes on the likes of Scarecrow, Deadshot, and Killer Croc.
prev
next
Batman of Shanghai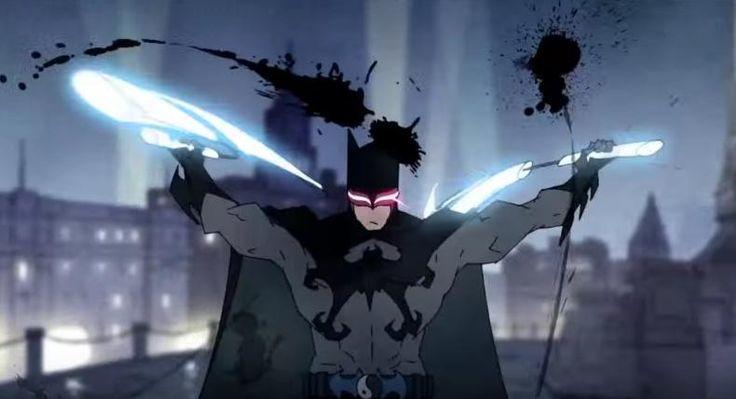 Produced by Wolf Smoke Animation Studio in 2012, the brief animated shorts that amounted to around four minutes in total gave us a very different take on the Dark Knight, imagining him as a crime fighter during the time of 1930s in Shanghai. Joined by villains Bane and Catwoman, who were also given new looks to accommodate their new surroundings. Unfortunately, this take on the Dark Knight never made a comeback following the brief animated segments.
prev
next
Batman And The Justice League
First premiering a few years back, Batman And The Justice League was brought to America in 2018 and gave us some wild new takes on Batman, Wonder Woman, and Superman to name a few. Here's how DC described the series, which came to an end following the release of a handful of chapters:
"A young boy from Japan travels to Gotham City on a mission. A year before, his two parents—both scientists—were presumably killed in an explosion that destroyed an experimental power plant. But the boy believes they may still be alive. At the very least, he's determined to find out what actually happened. But his quest soon leads to a run-in with some powerful forces—forces that require help from both Batman and the Justice League!"
prev
next
Batman: The Batmanga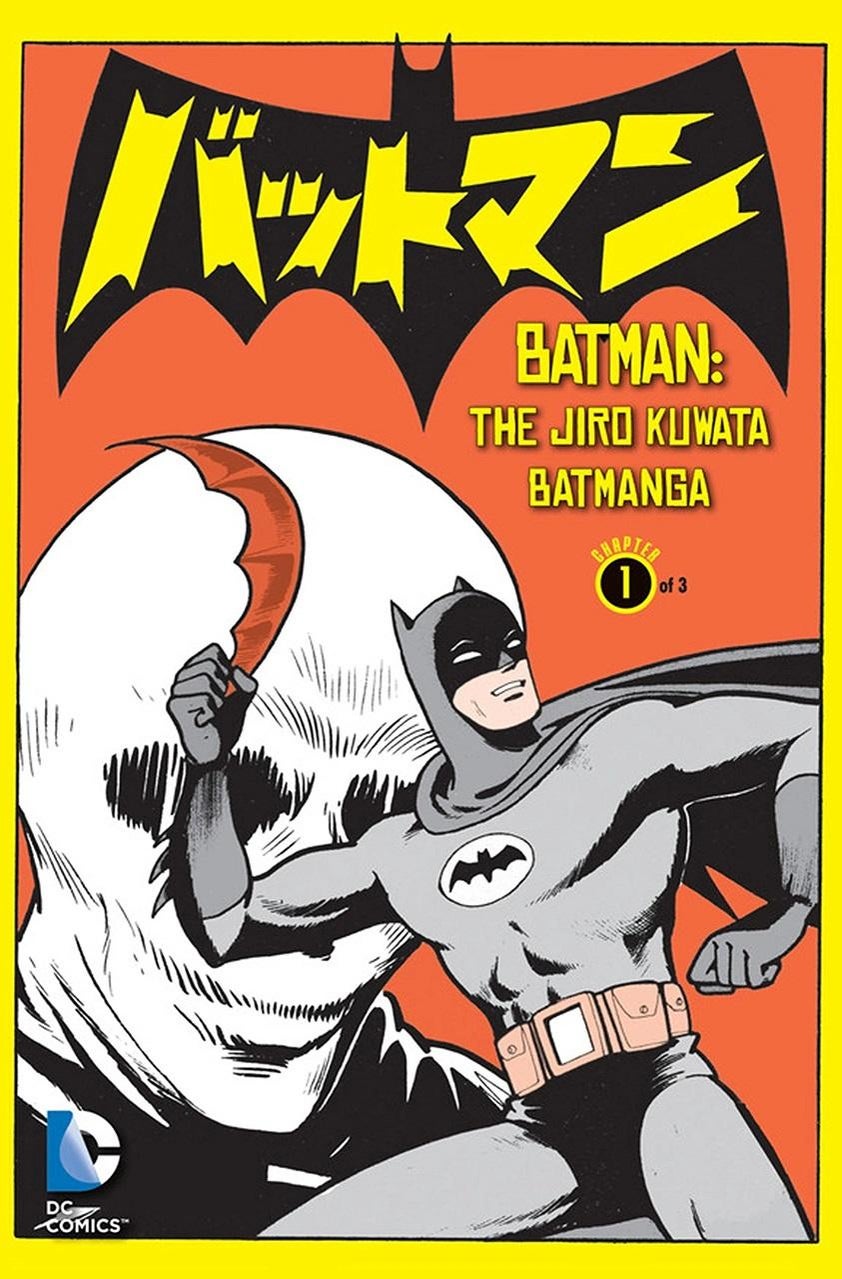 With the popularity of the original Adam West led Batman television series, a Shonen manga arrived that gave a decidedly new take on the Dark Knight, while still keeping it close to the quirky nature of the show. Introducing some new villains into the mix, the series did spawn quite a few chapter:
"At the height the 1960's Batman television shows popularity, a shonen manga magazine in Japan serialized fifty-three chapters, starring The Dark Knight, which were all written by Jiro Kuwata. These rare Batman tales were known by relatively few outside of Japan until award-winning designer Chipp Kidd's 2008 book, Bat-Manga!: The Secret History of Batman in Japan (Pantheon Books), introduced them to a whole new generation of Batman fans.
In BATMAN: THE JIRO KUWATA BATMANGA VOL. 1, see The Dark Knight and his sidekick Robin fight against some of his strangest villains, including Dr. Faceless and the Human Ball! DC Comics is proud to publish the complete Jiro Kuwata penned Batman Manga adventures in three painstakingly restored and translated volumes. This collection is not to be missed by both Batman and Manga fans alike!"
prev
0
comments