Marvel's New Groot Series Will Explore the Guardian of the Galaxy's Origin Story
Marvel is going back in time to explore Groot's origin story in a new limited series. Writer Dan Abnett helped to redefine the Guardians of the Galaxy and Marvel's cosmic corner of the universe during runs on the ongoing Guardians of the Galaxy series and events such as Annihilation and War of the Kings. Abnett and Damian Couceiro (Ghost Rider: Return of Vengeance, X-Force) are collaborating on a Groot four-issue series that will feature his early days on Planet X. Along the way Grootwill cross paths with the original Captain Marvel, and an ancestor of a fellow Guardian will also be introduced.
"I am Groot! No, that's not right... I am delighted to be back WITH Groot for this series that will explore his early life and adventures, reveal some secrets of his home and his people, introduce some fantastic new characters, reveal a couple of big secrets... and also guest star some VERY unexpected Marvel characters," Abnett promises. "So it's back to the future for a blast from the past.... no, that's not right either... If you like Marvel Cosmic, you're going to LOVE this."
"I'm thrilled to be working along with Dan on this origin story of Groot!" Couceiro added. "Groot is a super fun character to work with, he's cute but also brave and a warrior so there is a lot to play with, and Dan came up with a crazy epic story full of action and fun that I think readers will enjoy a lot!"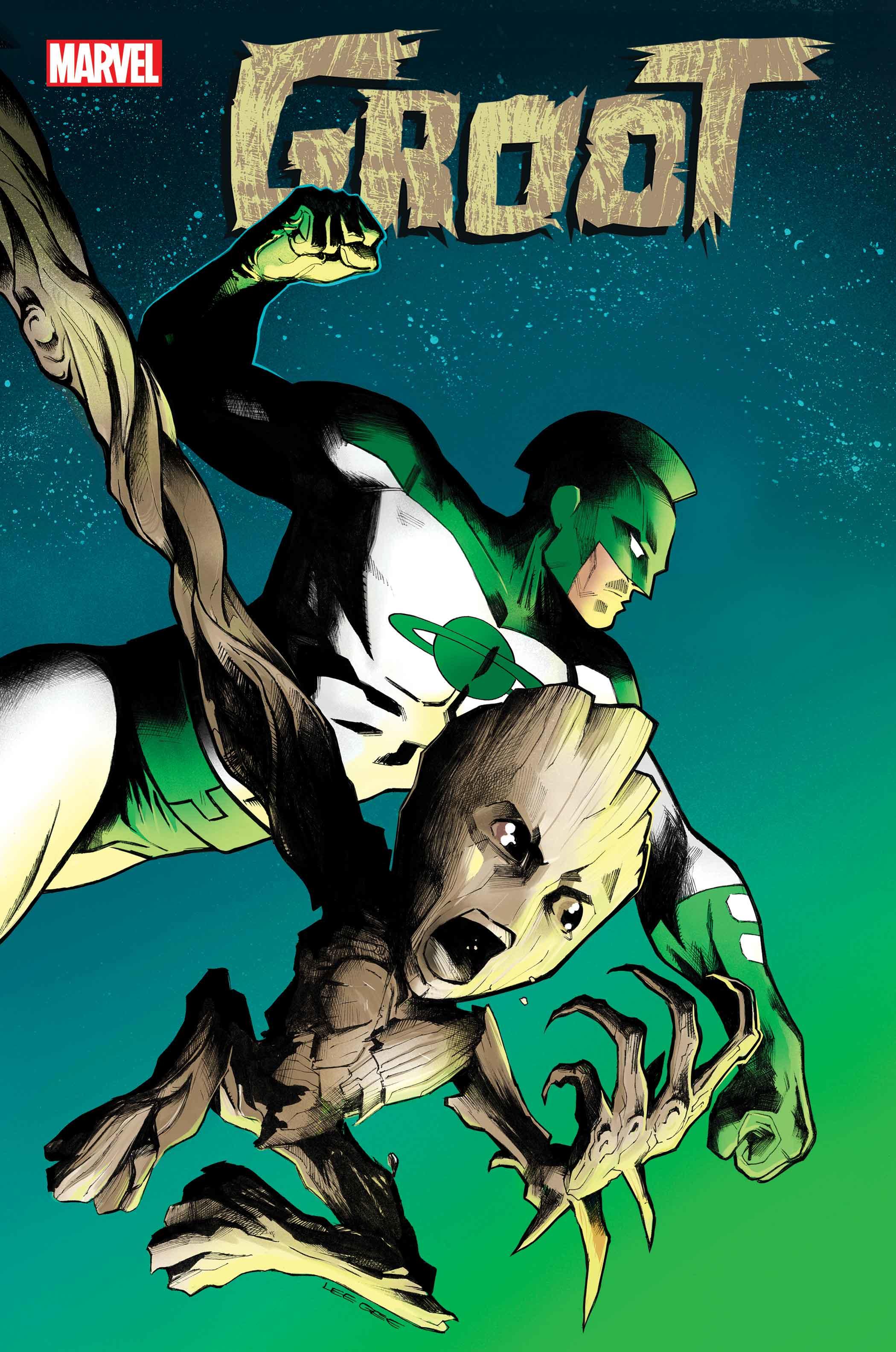 Marvel Relaunches Guardians of the Galaxy
The upcoming Groot limited series arrives in stores just ahead of a new Guardians of the Galaxy series written by Jackson Lanzing and Collin Kelly and drawn by Kev Walker. Fans can expect never-before-seen planets, brand-new alien species, and new truths that will make readers question everything they know about the cosmic side of the Marvel Universe. The driving force behind the relaunch is Grootfall, which Marvel teased just a few weeks ago.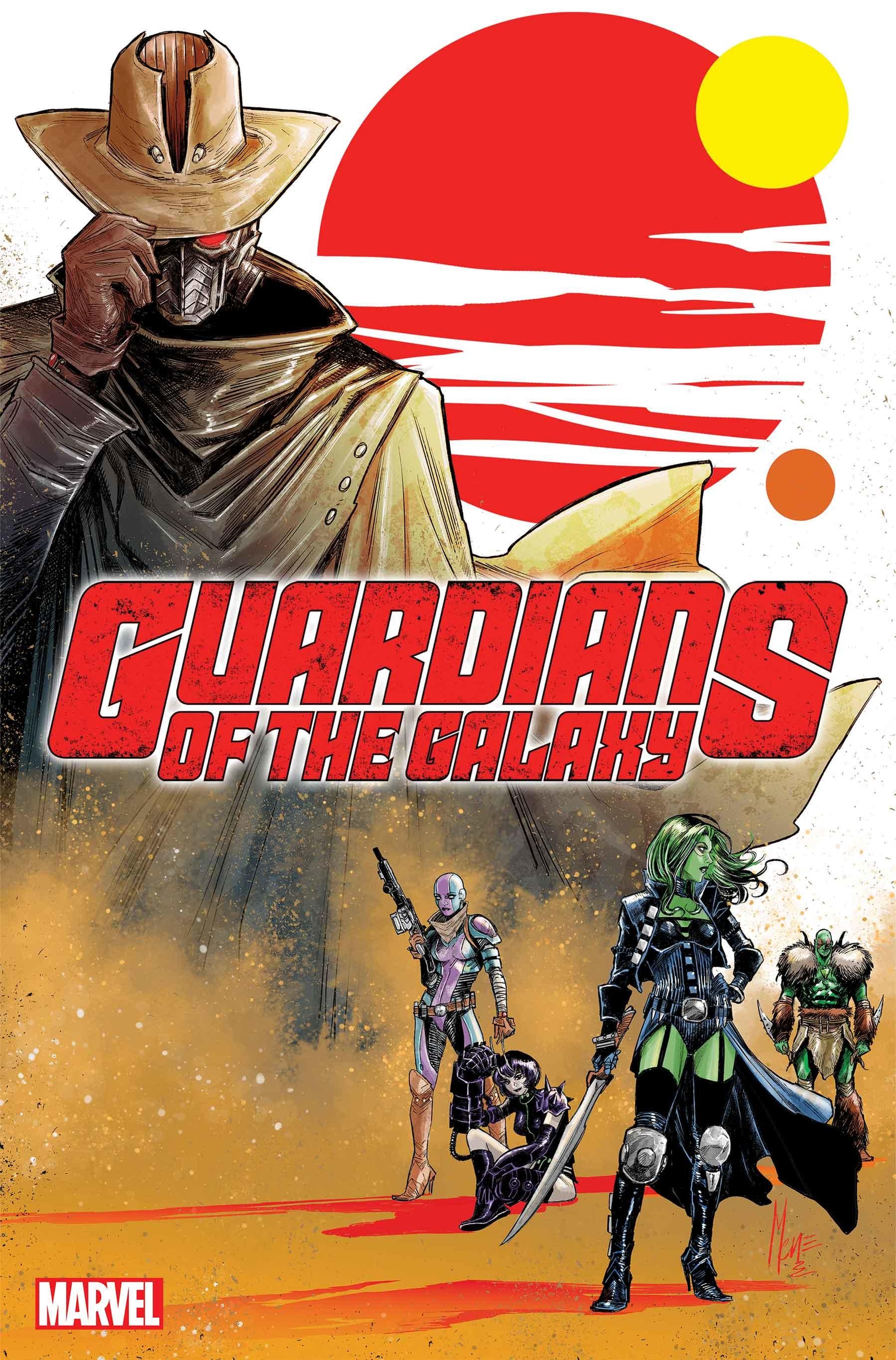 "Welcome to a whole new era for the Guardians of the Galaxy, riding like mad through an endless alien dust storm of sun-soaked tragedy, intense violence, and deeply dysfunctional heroes," Lanzing said. "The optimistic peacekeepers that defeated the reborn Olympian Gods and overcame 'The Last Annihilation' have fallen about as far as they possibly could – and now Peter Quill and what remains of his found family will have to fight like hell in a new western-fueled frontier to find a scrap of forgiveness. After all, the Guardians are a fire – and a fire only ends one way."
"Sharing the reins with us is the amazing Kev Walker, our partner from Captain America & the Winter Soldier Special #1. His unique blend of realism and wild imagination brings the alien frontier of the Manifold Territories to windswept life like no one else could," Kelly added. "Together, we're guiding the Guardians on a new trail – one that will make them look inwards, even as they face the threats over the next horizon. Grab your element gun, True Believers – it's time to go for a brand new ride."
"I honestly can't believe I'm finally getting a chance to work on Guardians," Walker said. "I've been wanting to draw these characters for a long time, (I have some of the first Guardians of the Galaxy comics in my collection). I came close when I did Annihilation: Nova years ago, but never envisaged I'd be doing this kind of all-encompassing relaunch. Pushing existing characters in a new direction is always a daunting challenge, but working with Jackson, Collin and Matt has been a lot of fun and I think we're producing something very different from what's gone before."
Groot #1 goes on sale May 3rd. The solicitation can be found below.
GROOT #1 (OF 4)
Written by DAN ABNETT
Art by DAMIAN COUCEIRO
Cover by LEE GARBETT
On Sale 5/3
Before he was a Guardian of the Galaxy…before the Grootfall…young Groot lived a life of tranquility on his serene home world. But when monstrous invaders attack his planet, Groot must accept his heroic destiny! But will this destiny lead him to come to blows with a young Kree soldier by the name of Mar-Vell?
1
comments