Marvel Fans Are Celebrating X-Men Red As Cancellation Rumors Get Debunked
Marvel re-launched the comic series X-Men Red in 2022, as part of the new "Dawn of X" era in X-Men lore. The new book (by writer Al Ewing and artist Stefano Caselli) sees a mix-matched team of mutants come together to form a faction of X-Men on the Planet Mars, which has been terraformed by mutants into a second home, for the violent mutants from the gladiatorial otherworld of Arakko. Featuring Storm, Magneto, Sunspot, Cable, and some colorful Arakkii warriors, X-Men Red has been a major standout from the crowded X-Men line.
After the release of X-Men Red #6 this month, it seemed like Marvel fans were hyping the book like never before. However, due to some confusion (likely with the original X-Men: Red series) a rumor started to spread that X-Men Red (2022) was headed for cancellation before its first year in print.
As you can see below, Al Ewing is shutting down all rumors that X-Men Red is on the way out, as fans celebrate the epic work he's doing on the series:
X-Men Red is NOT Cancelled
Seeing people jumping to some odd conclusions re: X-Men Red after a future cover got leaked. #xspoilers - some of the more simmering plots do come to a boil in #10... but there are no plans to cancel the book yet, and I know how issue #11 opens.

— Al Ewing Writes Comics (@Al_Ewing) September 21, 2022
As you can see, X-Men Red writer Al Ewing has addressed the cancellation rumors. After some covers for X-Men Red got leaked, fans saw a team shot cover for X-Men Red #10 and thought it signaled that the series would be ending with issue #10. As of now, that is definitely not the case.
prev
next
X-Men Red #10 Cover Revealed
X-MEN RED #10 Cover
by Russell Dauterman ⚡️ pic.twitter.com/Kib3pOt4YN

— CURSED TO WIN ⚡️ (@ororoswind) September 21, 2022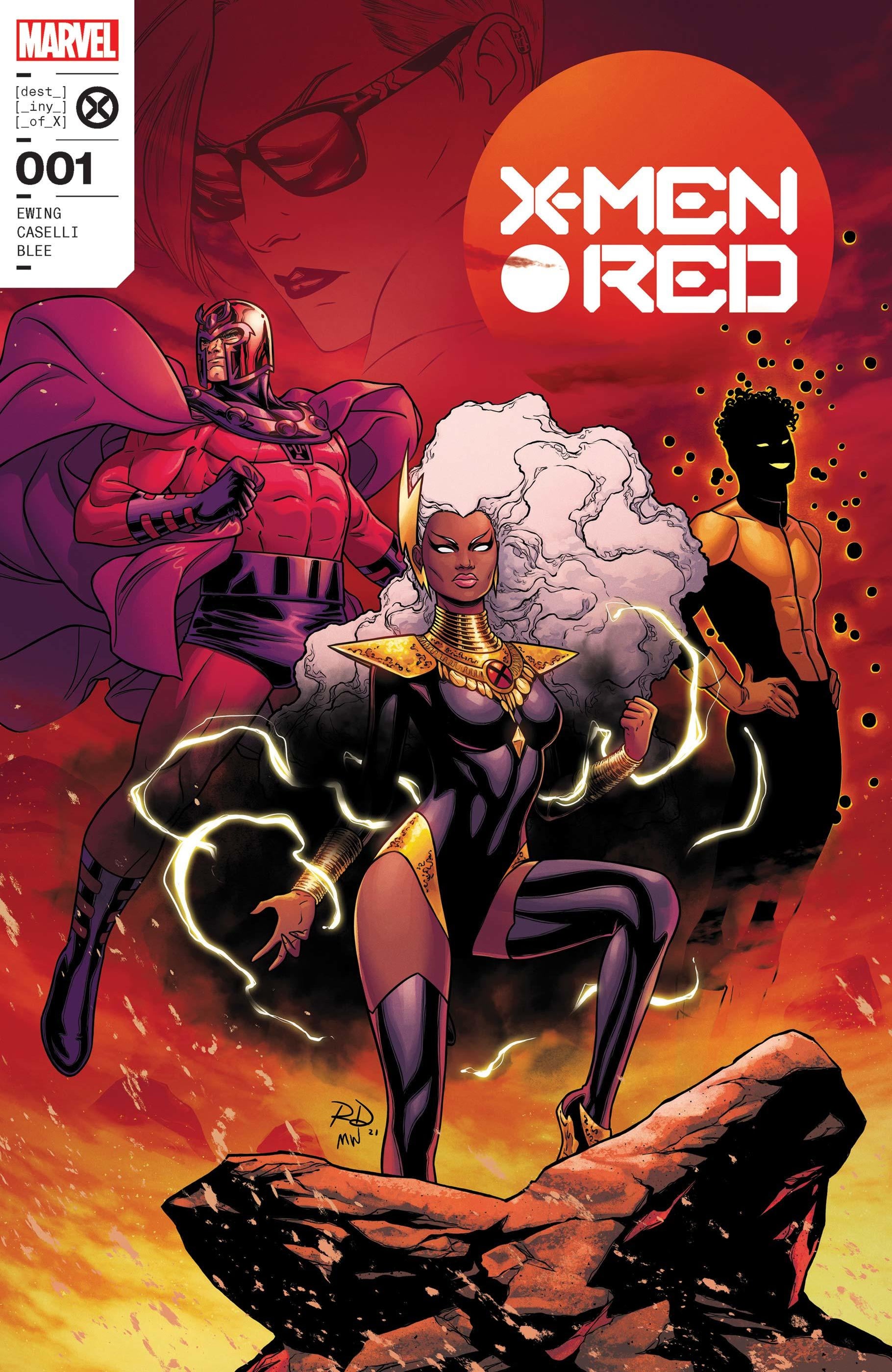 Here is the cover for X-Men Red #10 that got all the panic started. As you can see it is an echo of the series' first issue.
prev
next
So Much Goodness to Come...
#xspoilers X-Men Red 6 began laying the seeds for Apocalypse and Genesis' return and a potential ideological conflict as Krakoan practices of mutant circuits and power sharing become more commonplace. These acts are noted as transgressive to Arrakki traditions. 🧵 (1/5) pic.twitter.com/nzfZdRpLAZ

— Steal This Planet (@stealthisplanet) September 15, 2022
X-Men Red is setting up some of the most significant developments in the X-Men Universe right now. Don't sleep!
prev
next
Let the Man COOK
Why would they cancel X-men Red after only 11 issues tho... Y'all never give Al Ewing the time to cook, that's Marvel's best writer rn, let that man COOK.

— Yuhhhh - Al Ewing Appreciation Account (@YuhDunKnoEH) September 21, 2022
Whether X-Men Red is canceled or not, Al Ewing does, indeed, need time to cook.
prev
next
It's All In The Name
There's something interesting when you name a comic book X-men Red. You get excellence in storytelling and visuals. #XSpoilers pic.twitter.com/rJ9lGFk07L

— Mike C (@uncannynerf) September 21, 2022
X-Men Red's two iterations have brought out some of the best writing talent working in the business (Tom Taylor, Al Ewing), even if the series has had a hard time staying alive. Respect the name.
prev
next
Favorite Characters Elevated
Storm, Magneto, and Jean stans after reading the X-men Red and Judgement Day books today #XSpoilers pic.twitter.com/WNGBs9CpEm

— •HOMO•SUPERIOR• (@Ororo101) September 14, 2022
Al Ewing continues to push both Storm & Magneto to greater heights by giving them the strongest moment of the series yet in X-Men Red 6. A powerful moment for both characters in one of Ewing's very best X-Men issues yet, solidifying these 2 characters as mutantkind's very best. pic.twitter.com/4L6gfPNhgn

— CURSED TO WIN ⚡️ (@ororoswind) September 14, 2022
Arakko is a world where mutant strength is valued above all else. In that environment, characters like Magneto, Storm, Jean Grey, Sunspot, Cable and others have all gotten big new arcs to play with.
prev
0
comments