Chainsaw Man Reveals Denji's Unbreakable Rules
Chainsaw Man's second part has finally given fans a look at Denji's current home life together with the new Control Devil, Nayuta, and the newest chapter of the series has revealed the unbreakable rules he constantly has to live under! One of the biggest reveals at the end of the first half of Tatsuki Fujimoto's original manga series was that after Makima's defeat, the Control Devil was brought back to life as a new character, Nayuta. He's been tasked with keeping an eye on her growth, and Part 2 of the series has been building to her return.
With Part 2 of Chainsaw Man spending its first few arcs exploring a new character, Denji and Nayuta have been pushed to the sidelines. The mystery's been building around the new Control Devil's return to the series, and that's finally come to a head with the newest chapter of the series. Showcasing the kind of life Denji has to lead with her, there are sets of unbreakable rules that he needs to follow to keep others from immediately dying around him.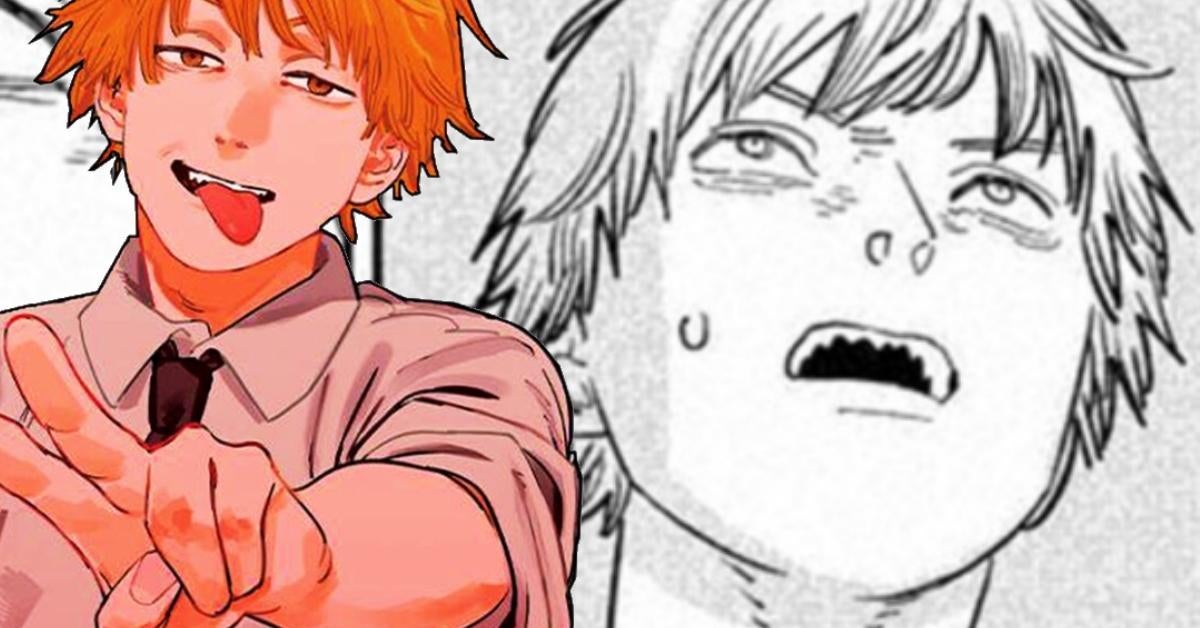 What Are Nayuta's Unbreakable Rules for Denji?
Chapter 119 of Chainsaw Man kicks off with Denji bringing Asa to his apartment, and much like he teased with the previous cliffhanger, there are a few rules that Asa needs to follow or she'll die. It begins right off the bat with the first rule, that she can't open any of the other apartment doors other than his own. The second rule is that she shouldn't open the fridge. Asa brushes these off as stuff that she would follow anyway, but then Denji reveals the most important rule.
The third rule is that "No matter what, don't make out with [Denji] in front of her." Asa brushes this off as a ridiculous rule she wouldn't break anyway because she says she doesn't like Denji, but soon Yoru takes over and immediately puts it to the test by kissing Denji. Soon Nayuta appears and now things are about to get a lot more intense as we see what happens when one of these rules is broken.
How do you feel about this look into Denji's life with the new Control Devil? How do you think it will unfold from this point on? Let us know all of your thoughts about it in the comments! You can even reach out to me directly about all things animated and other cool stuff @Valdezology on Twitter!
0
comments