Marvel Confirms New Alien Series
Marvel Comics will launch a new Alien series in April. The new series will be the third Alien series since Marvel took over the license in 2021 and seems to cement the pattern of relaunching the title each year. Phillip K. Johnson, who wrote the previous two Alien series, is not returning this time. Instead, Declan Shalvey takes over as writer, teaming with artist Andrea Broccardo, as revealed in Marvel's April 2023 solicitations. Each new Alien series has introduced a new set of characters and setup, though typically hewing close to the framework and tone established by Ridley Scott's original Alien movie. The synopsis for the first issue of the new series suggests the same approach:
"Scientist Batya Zahn will do just about anything to get her family off the icy moon where they've been conducting research on water conservation. But there's more than glacial springs to find in this forgotten corner of the galaxy. When they discover an extraordinary organism buried in the ice, it won't take long for tensions to heat up. What is hidden in the snow comes forth in the thaw…and no one will be welcoming this spring. A new era of Alien starts here!"
0
comments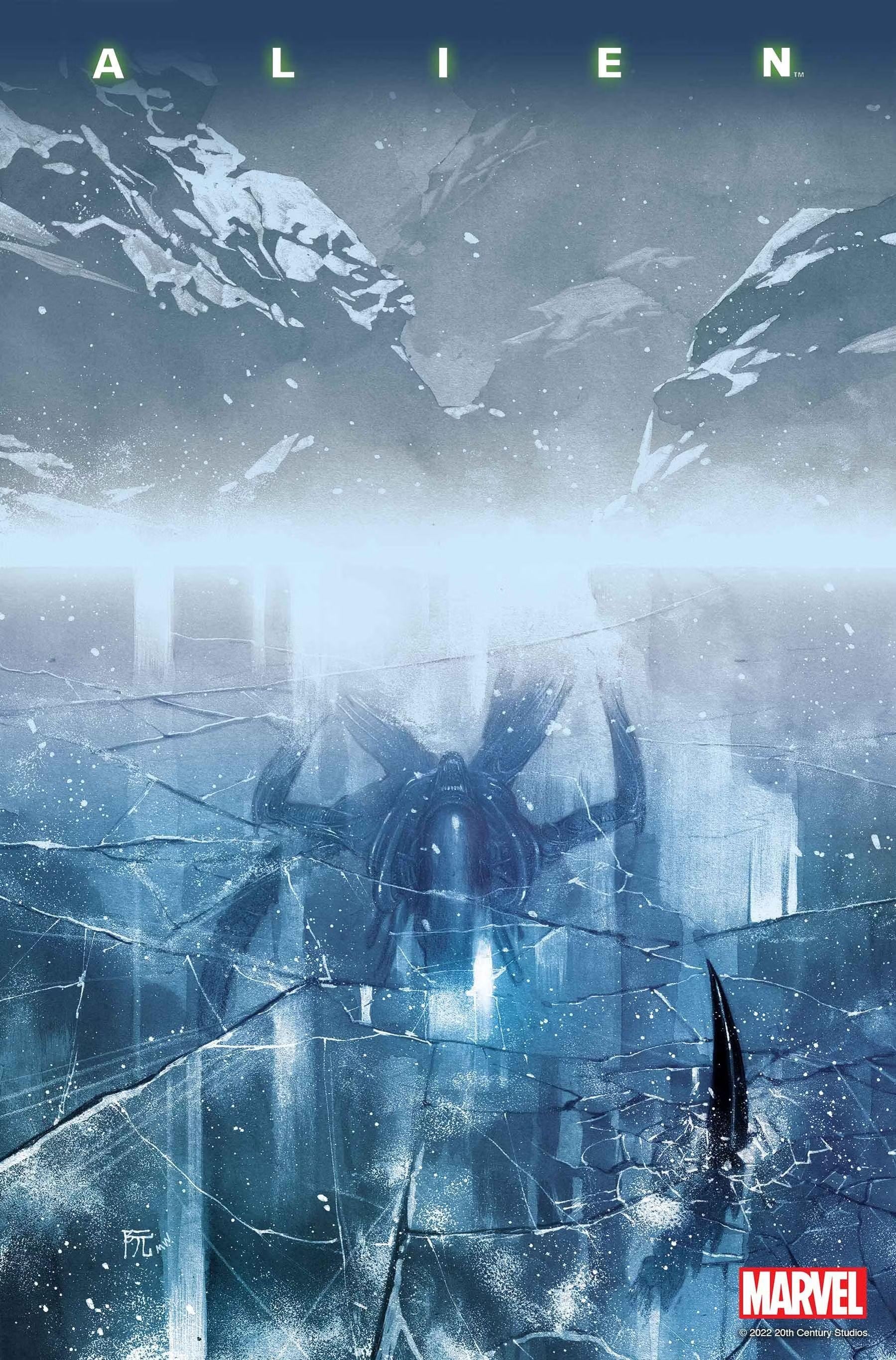 Dike Ruan provides the cover for the issue, which is included above. Alien is one of several new film properties for which Marvel received the rights to publish comic books after Disney acquired 20th Century Fox. Since that merger, Marvel has launched a new Predator series and will begin publishing Planet of the Apes comics this year. Alien #1 goes on sale in April. The official solicitation text follows.
Alien #1
Declan Shalvey (W) • Andrea Broccardo (A) • Cover by DIKE Ruan
VARIANT COVER BY GABRIELE DELL'OTTO • VARIANT COVER BY DECLAN SHALVEY
VARIANT COVER BY ALEX MALEEV • VIRGIN VARIANT COVER BY ALEX MALEEV
SUPERSTARS DECLAN SHALVEY & Andrea Broccardo TAKE ALIEN TO BONE-CHILLING NEW DEPTHS!
Scientist Batya Zahn will do just about anything to get her family off the icy moon where they've been conducting research on water conservation. But there's more than glacial springs to find in this forgotten corner of the galaxy. When they discover an extraordinary organism buried in the ice, it won't take long for tensions to heat up. What is hidden in the snow comes forth in the thaw…and no one will be welcoming this spring. A new era of Alien starts here!
40 PGS./Rated T+ …$4.99