Dark Crisis on Infinite Earths: Official Name of DC Event Series Revealed
The DC Comics event series Dark Crisis is a nod to past Crises in the publisher's past, but now we know it's more than just in name only. DC held a Dark Crisis panel at San Diego Comic-Con today, where the announcement was made that the blockbuster event from writer Joshua Williamson and artist Daniel Sampere has the official title of Dark Crisis on Infinite Earths, a sequel to the original Crisis on Infinite Earths by George Pérez and Marv Wolfman. The announcement comes months after George Pérez passed away at the age of 67 due to pancreatic cancer.
Panelists on the Dark Crisis Comic-Con 2022 panel were Joshua Williamson, Daniel Sampere, Jeremy Adams, Meghan Fitzmartin, Tom King, and Ram V, who were joined by moderator and DC executive editor Ben Abernathy. Those in attendance received a convention-exclusive enamel pin of Darkseid. Along with the news of Dark Crisis on Infinite Earths, an updated logo was also shown off, and more announcements of tie-ins and one-shots to the event were also revealed.

"We've kept the real name a secret from the start because we didn't want to give away what was happening in the middle of the story, with the return of the Infinite Earths," said writer Joshua Williamson.
"It means so much to me to be able to be involved in creating a sequel to Crisis on Infinite Earths. It really is an honor and a dream come true for any comic book fan," said artist Daniel Sampere. "Over the next few issues, fans can expect a big action explosion, with lots of epic, huge battles and a lot of emotion and surprises."
Williamson added, "The first few issues of Dark Crisis on Infinite Earths have been a mix of action and character moments and we're turning it up to 11 with the last few issues. It's going to be a roller coaster with some intense moments for DC fans, including team-ups that you won't see coming and a fight scene that is probably one of the more emotional moments I've ever written for DC."
Continue reading to see covers and solicitations to the Dark Crisis on Infinite Earths titles below.
DARK CRISIS ON INFINITE EARTHS #5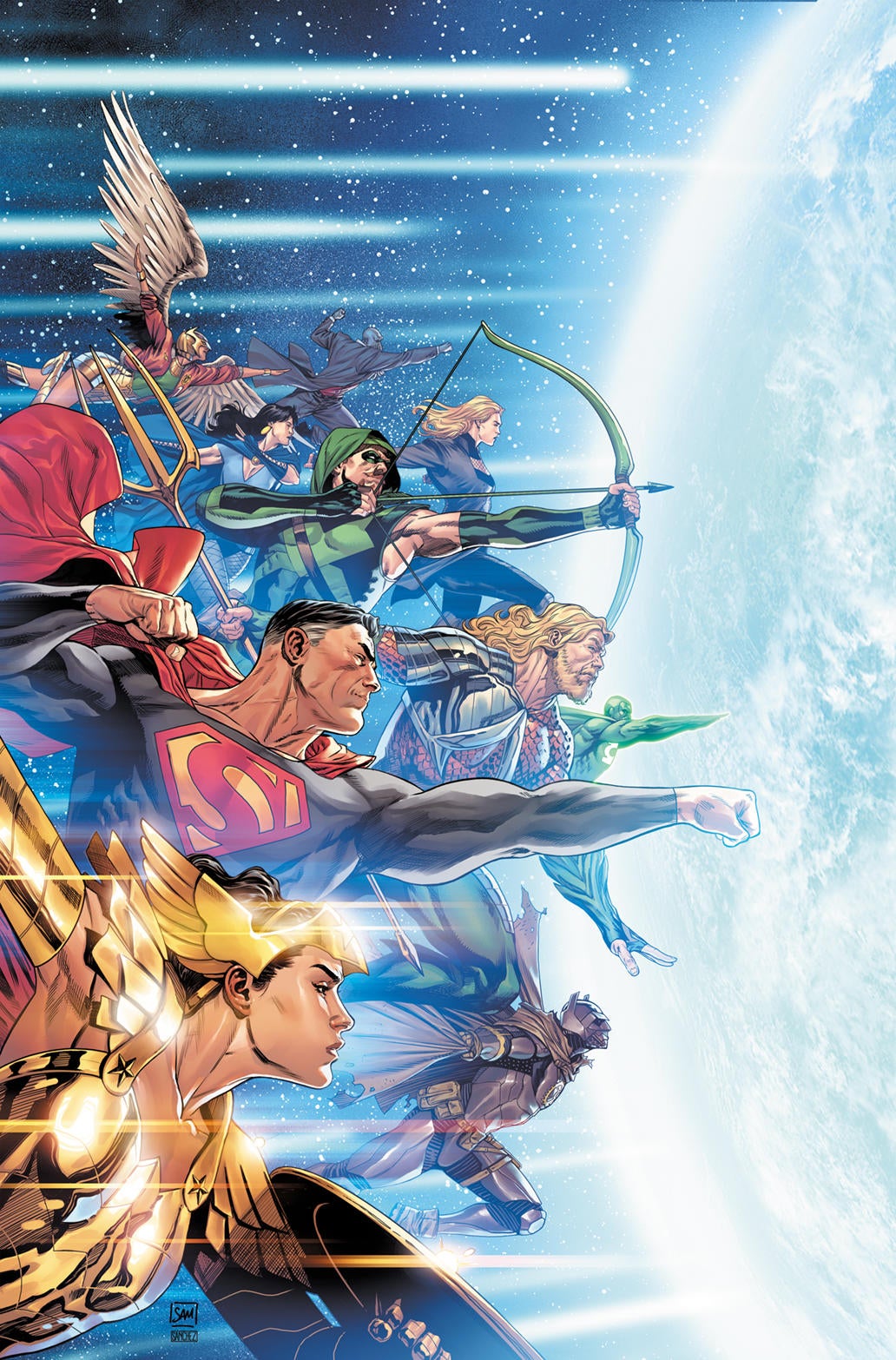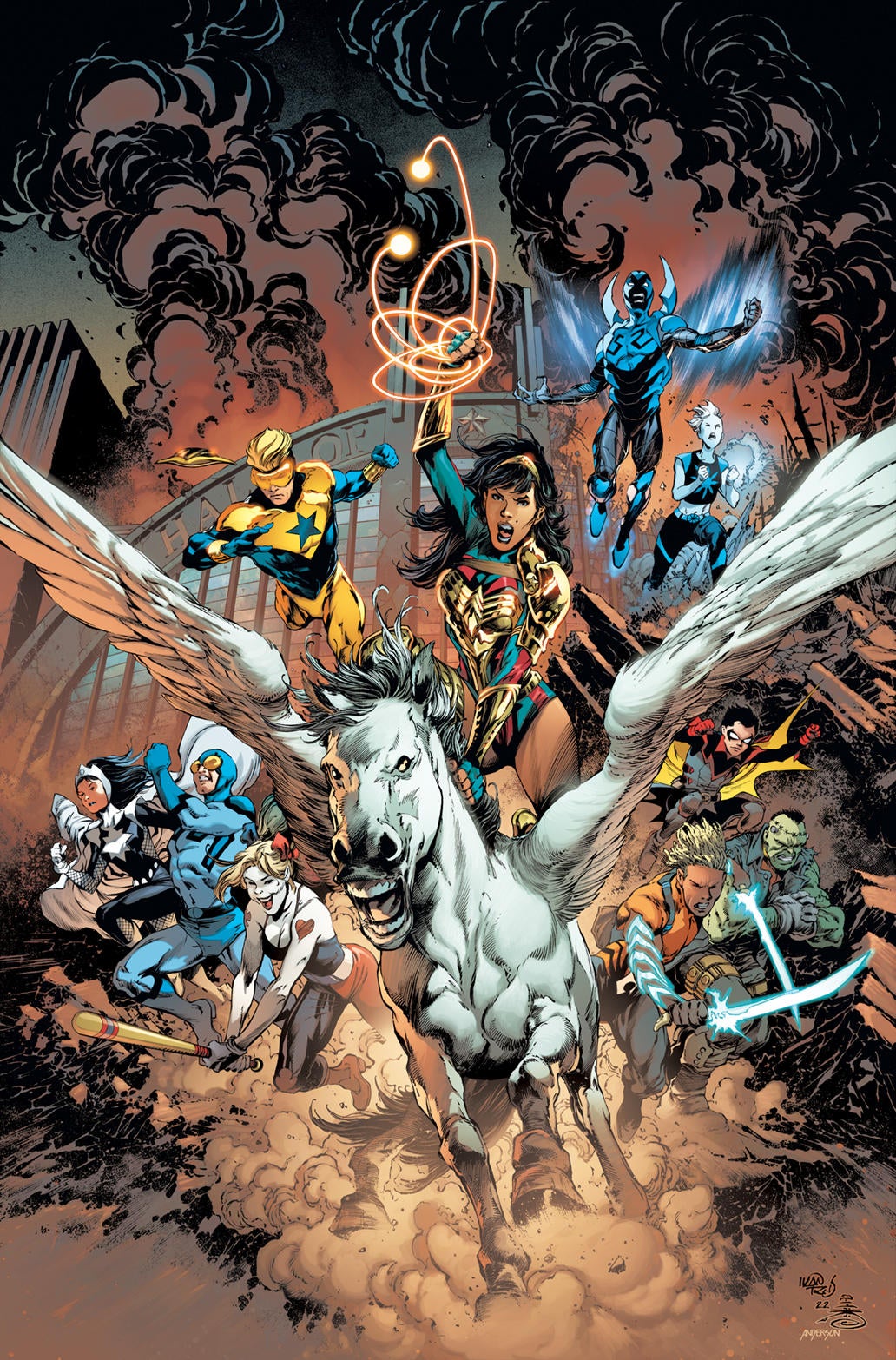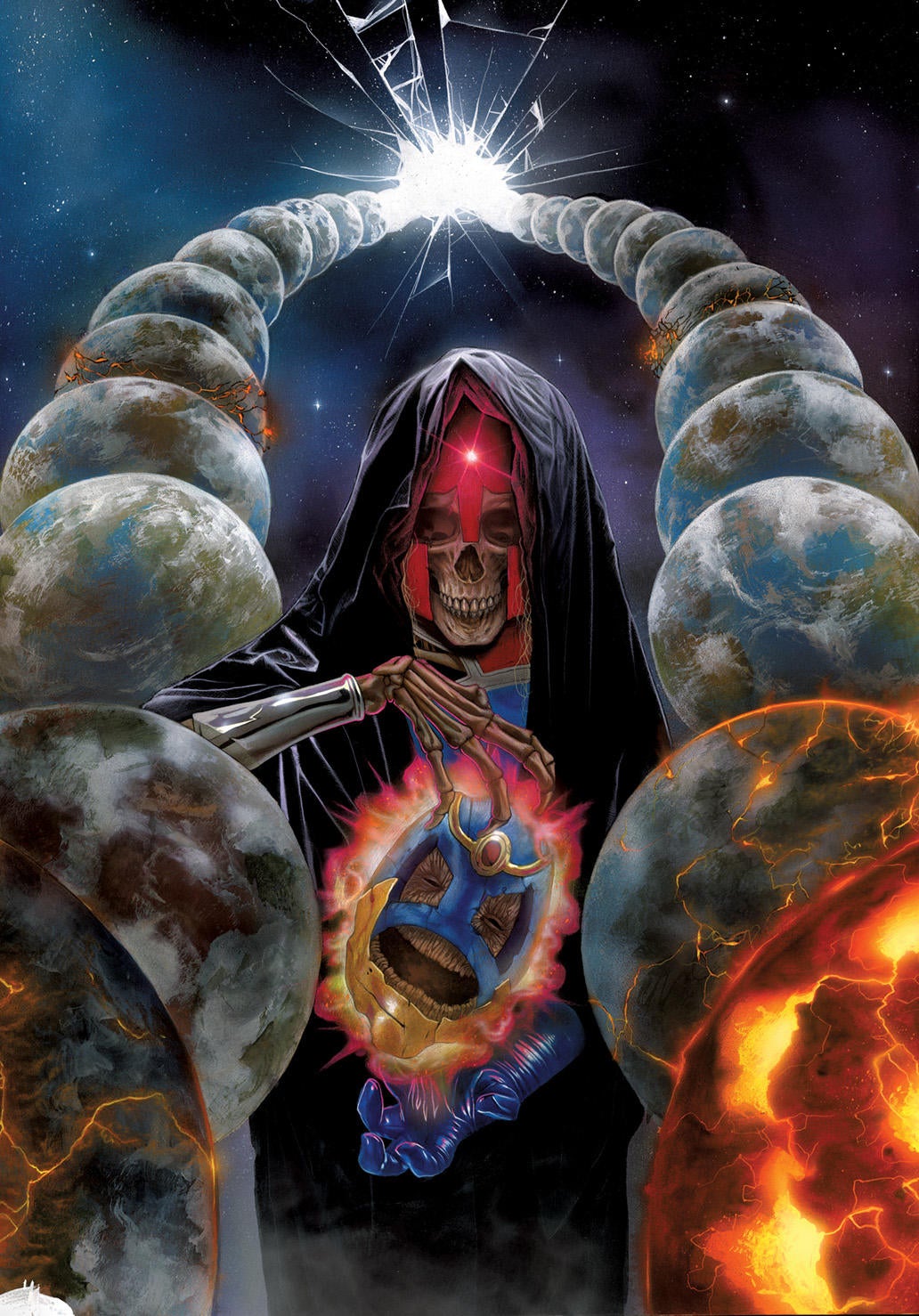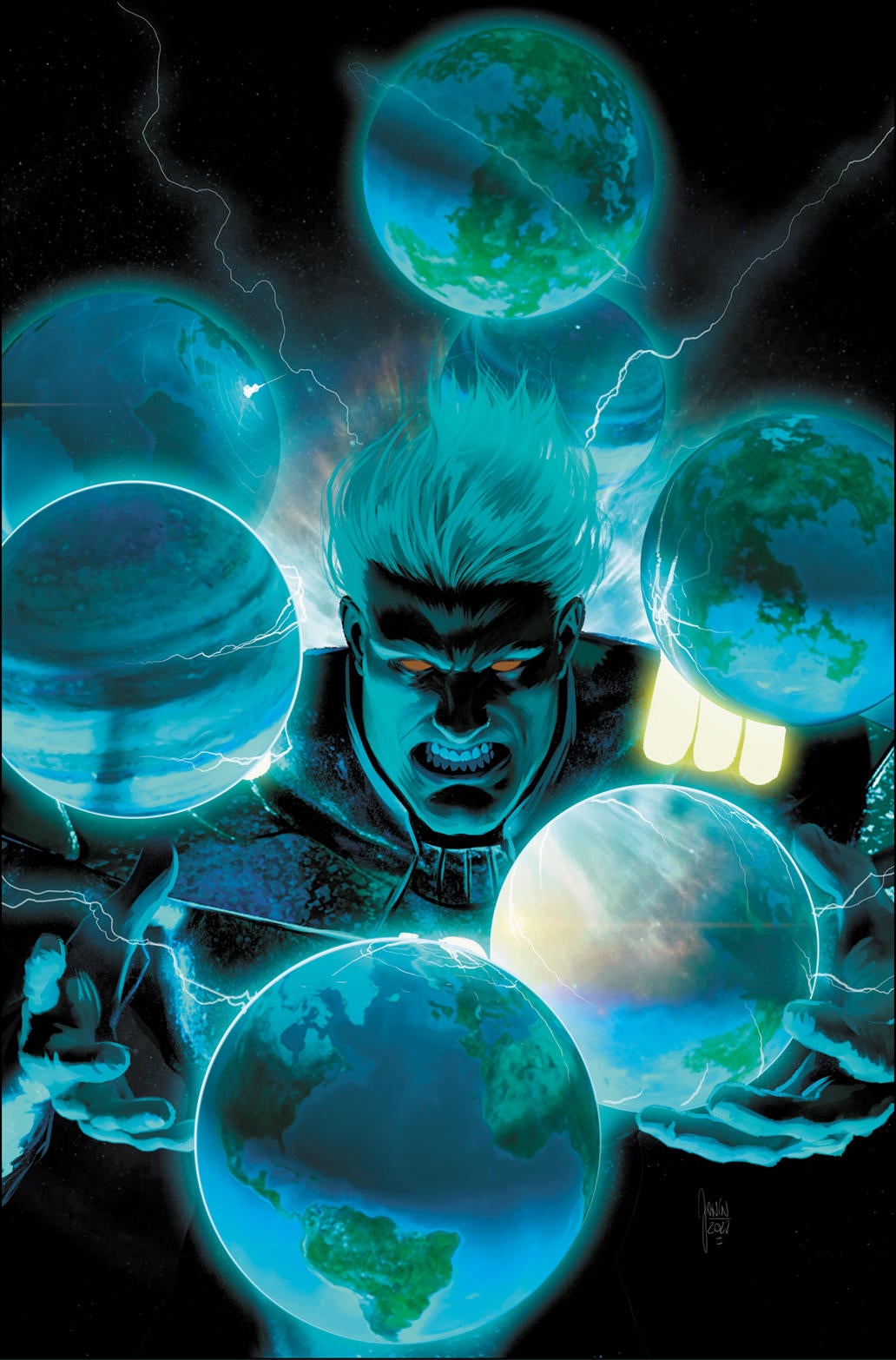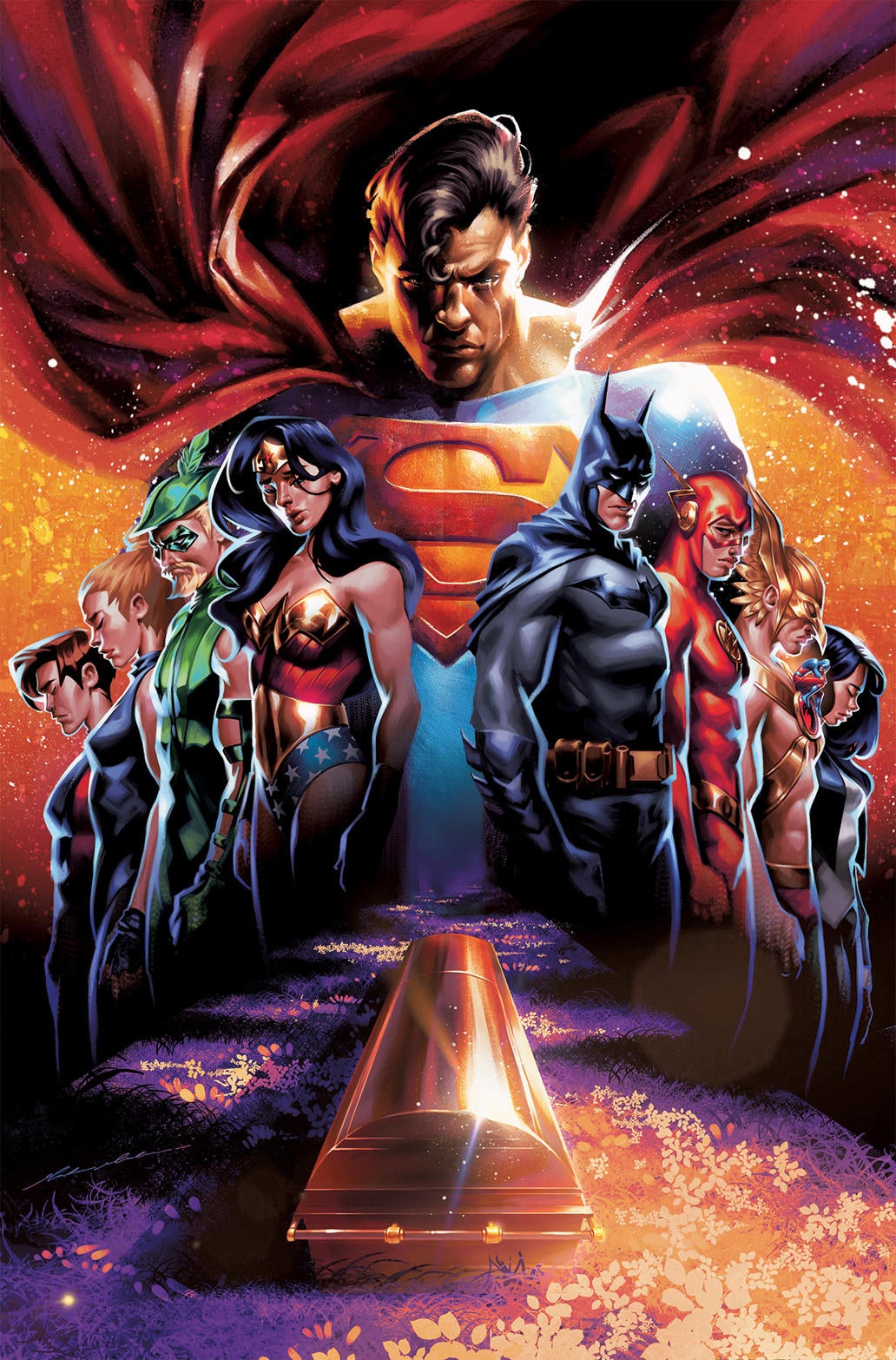 WAR AT THE HALL OF JUSTICE! After the shocking events of the last issue, Pariah has won. And now his Dark Army is poised for the invasion of our world. It's up to the Titans to rally the remaining heroes to defeat Deathstroke's ever-growing forces and avert total destruction! An epic war starts on the steps of the Hall of Justice, and only a miracle could help the heroes now. But all hope is not lost, as the worlds without a Justice League have begun to loosen their grip…but can the heroes return to Earth if it means one member of the Justice League could be lost forever?
Written by JOSHUA WILLIAMSON
Art and cover by DANIEL SAMPERE and ALEJANDRO SÁNCHEZ
Variant cover by IVAN REIS and DANNY MIKI
1:25 variant cover by ARIEL COLON
1:50 variant cover by MIKEL JANÍN
1:100 foil variant cover by DANIEL SAMPERE and ALEJANDRO SÁNCHEZ
Identity Crisis homage variant cover by MATEUS MANHANINI
$4.99 | 32 pages | 5 of 7 | Variant $5.99 US (card stock)
ON SALE 10/4/22
prev
next
DARK CRISIS ON INFINITE EARTHS REPRINTS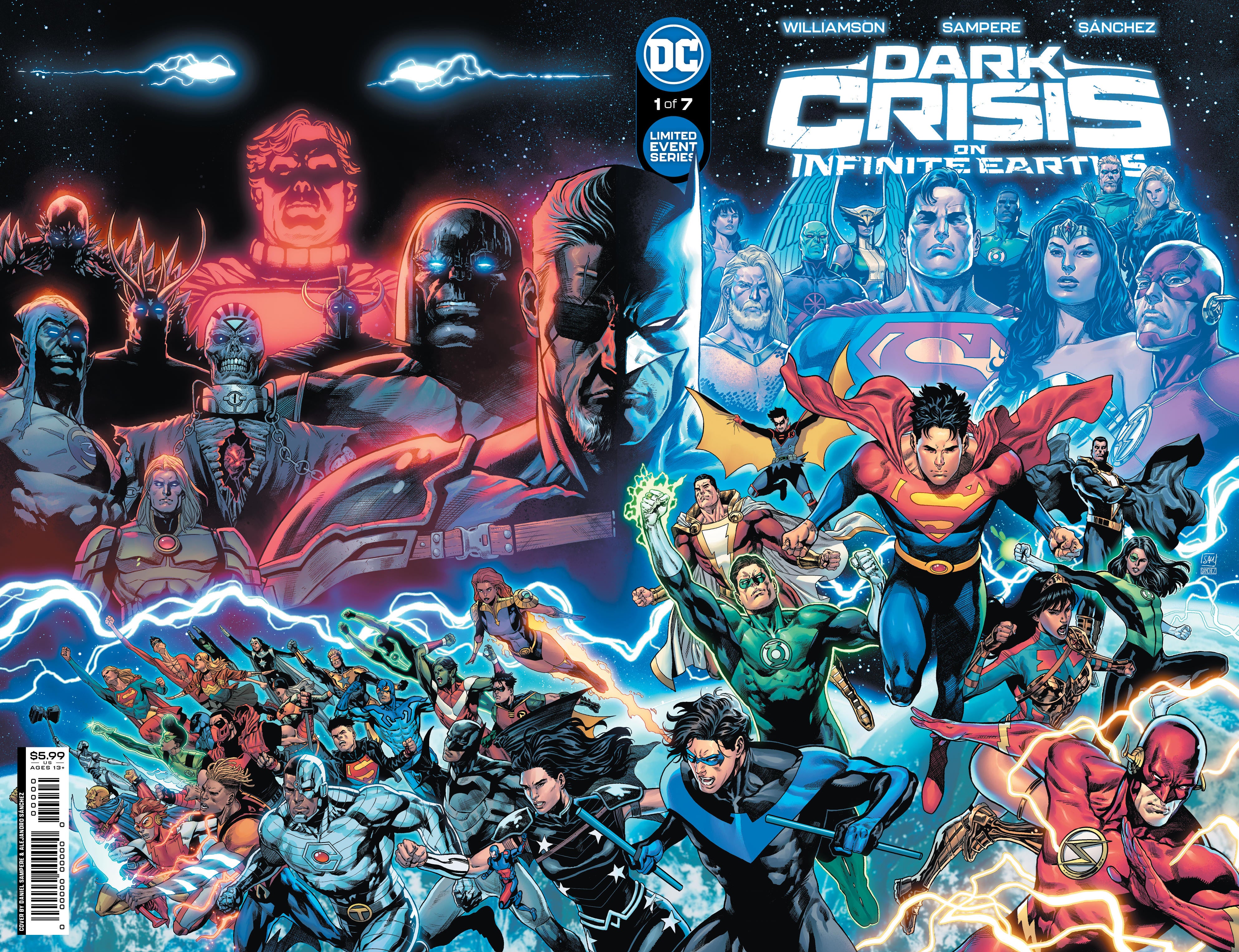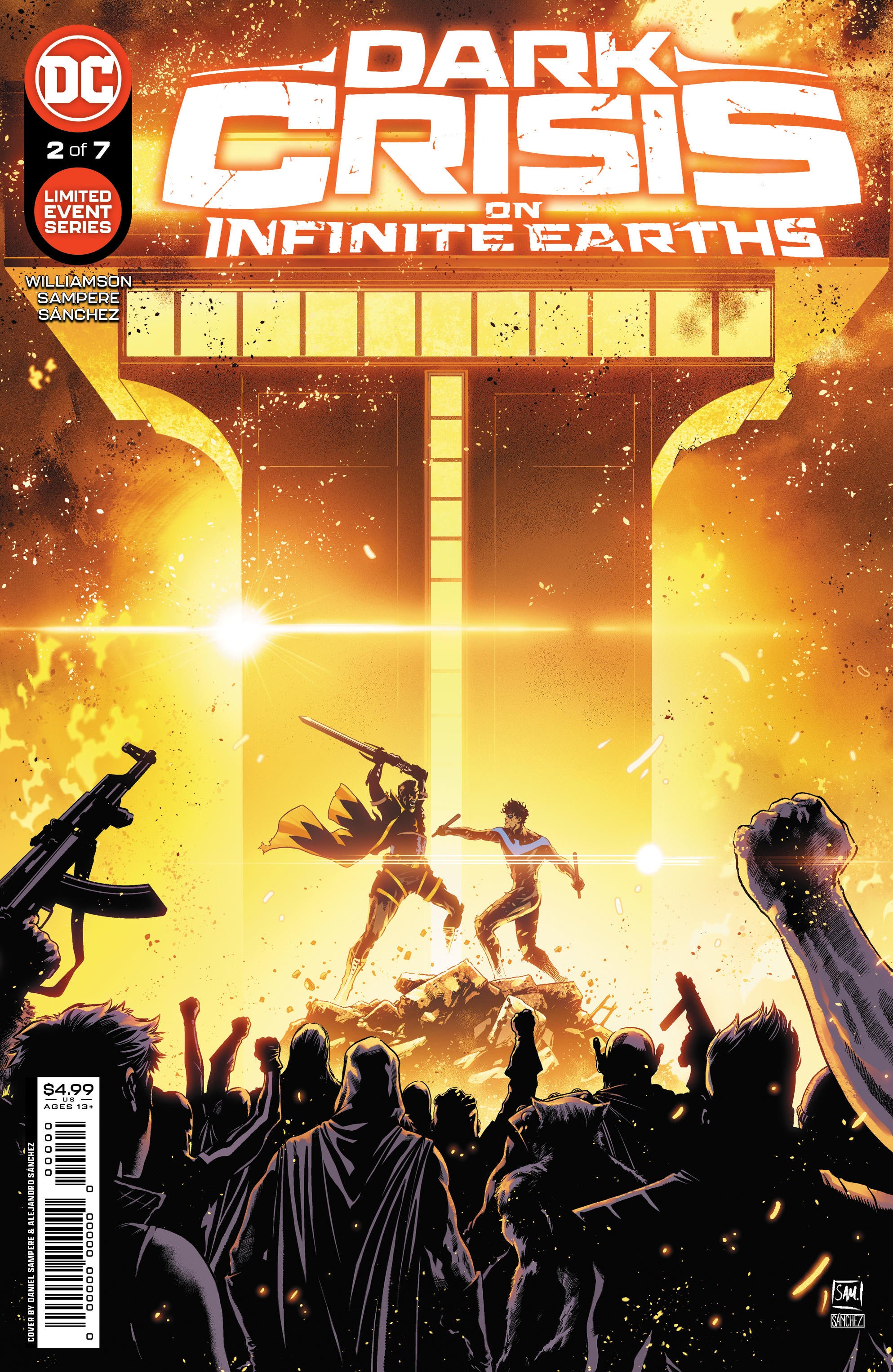 DC will be reprinting the first three issues of Dark Crisis on Infinite Earths to feature the newly announced name on the cover. Fans can order copies at their local comic shops starting today for delivery on August 30.
prev
next
DARK CRISIS: YOUNG JUSTICE #5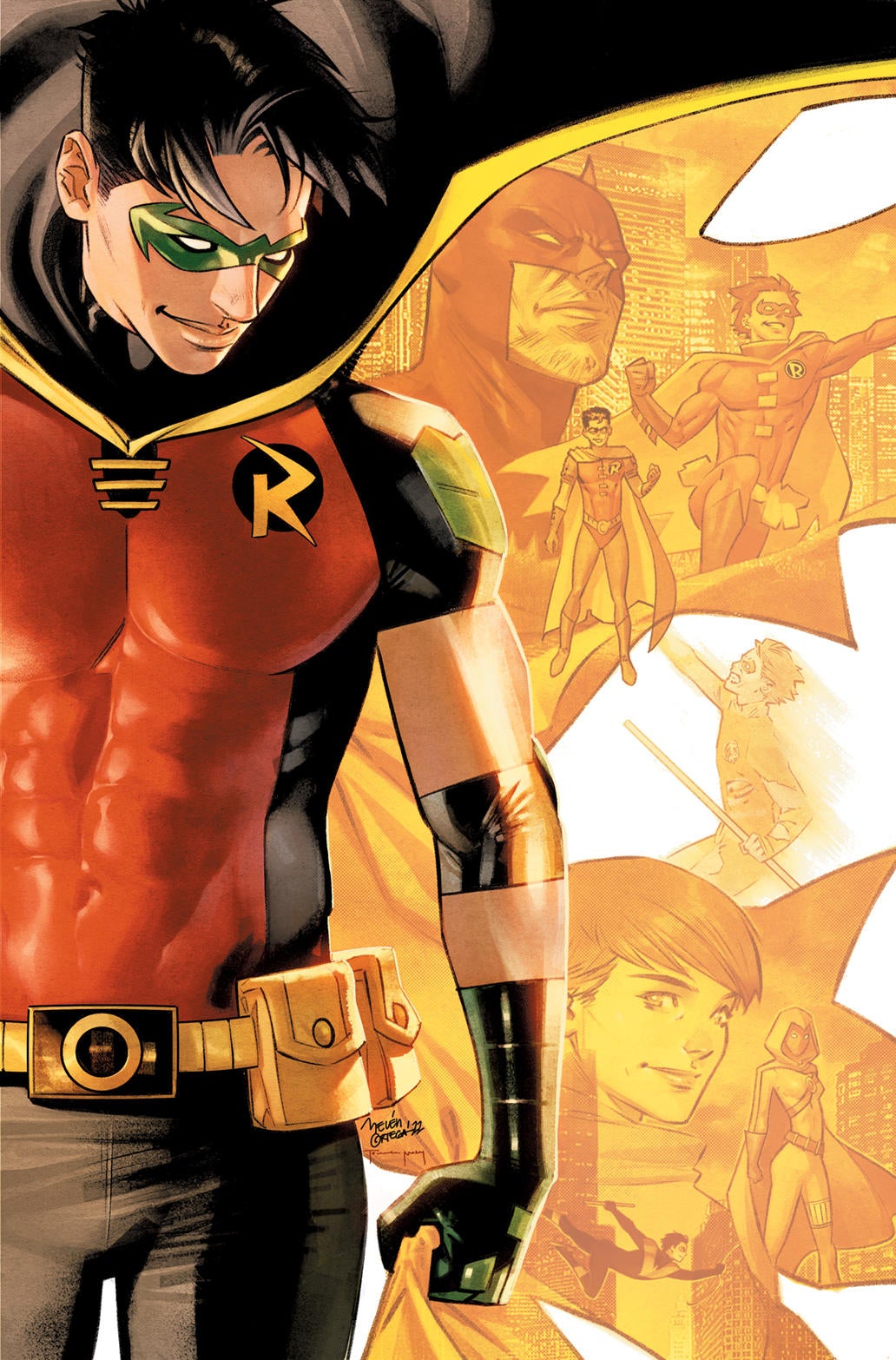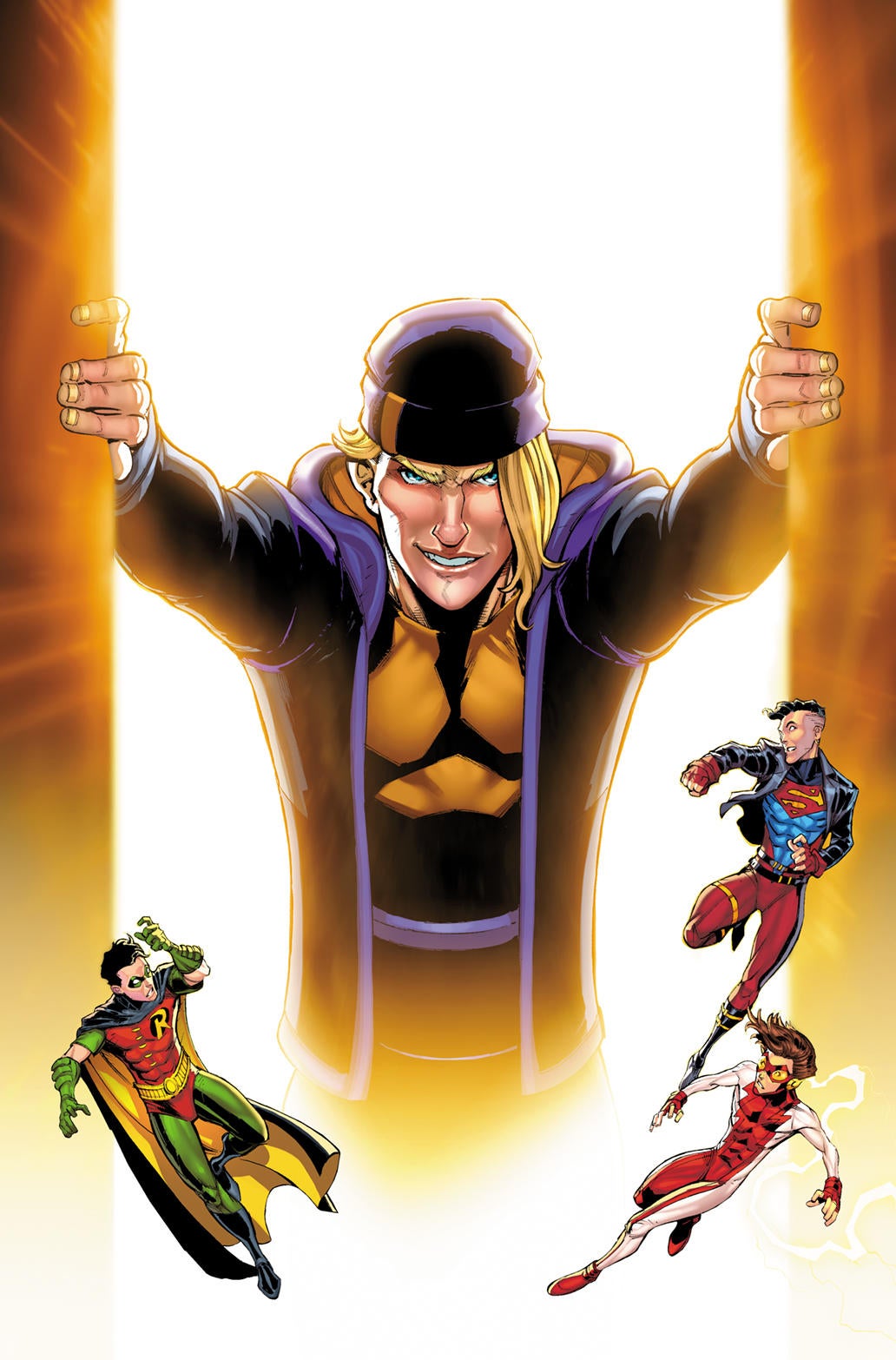 HERE'S MICKEY! Mickey Mxyzptlk, son of Mr. Mxyzptlk, built the "perfect world" where he and the boys of Young Justice could rule without being criticized, without having to change, without ever having to grow up. Mickey has an ugly soul and too much power. The boys of Young Justice will have to overcome their shortcomings and defeat him to get back to the DCU they know and need!
Written by MEGHAN FITZMARTIN
Art by LAURA BRAGA
Cover by MAX DUNBAR
Variant cover by BELÉN ORTEGA
$3.99 US | 32 pages | 5 of 6 | Variant $4.99 US (card stock)
ON SALE 10/18/22
prev
next
DARK CRISIS: THE DEADLY GREEN #1
"I've had a lot of fun playing with the magical side of DC's incredible cast of characters from Arion to Zatanna," said writer Ram V. "I'm thrilled to be working with Joshua, Dan Watters, and Alex Paknadel as co-writers to bring a little bit of 'magic' to Dark Crisis with characters like Alan Scott, the Swamp Thing, Jon Kent and John Constantine delving into the Deadly Green."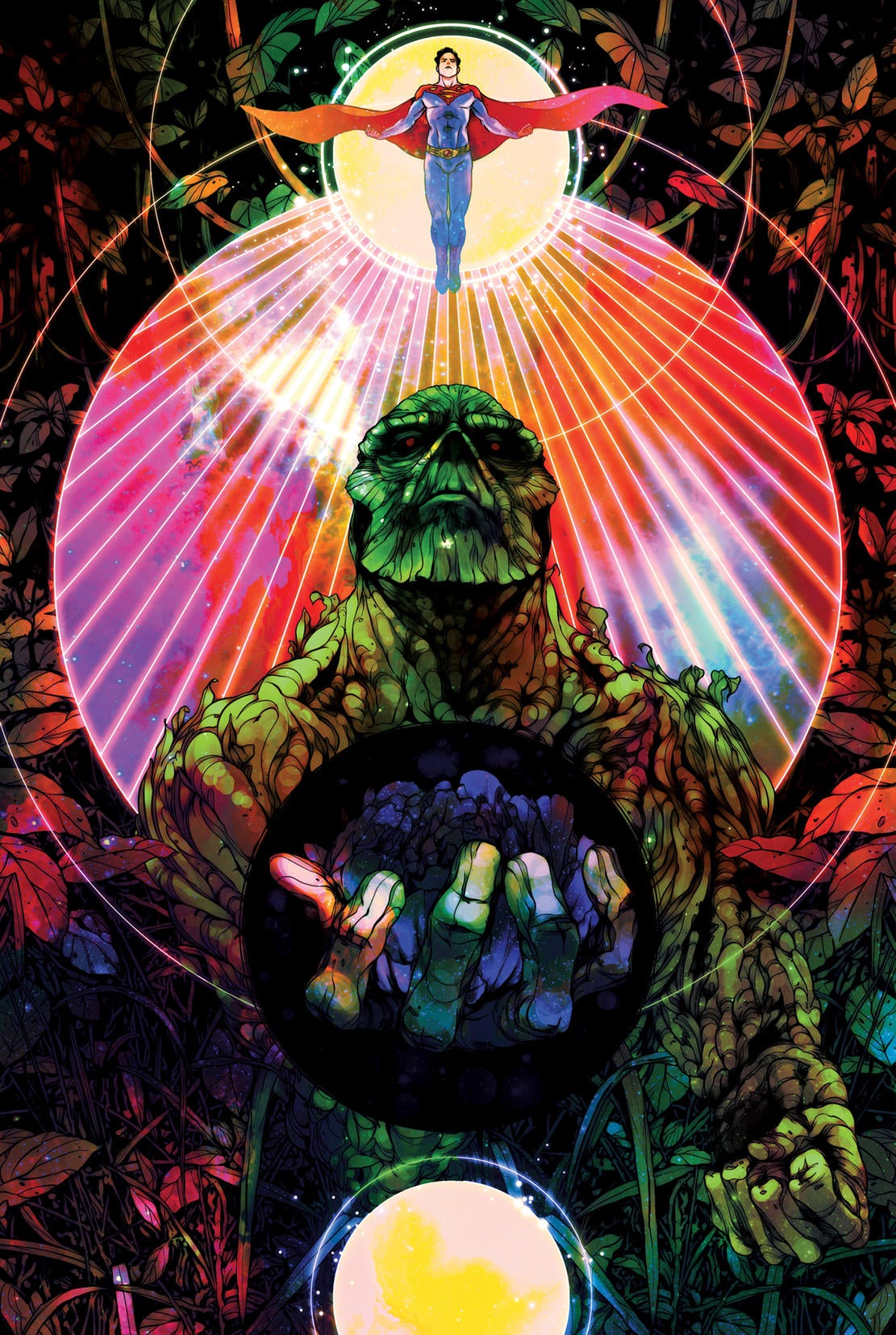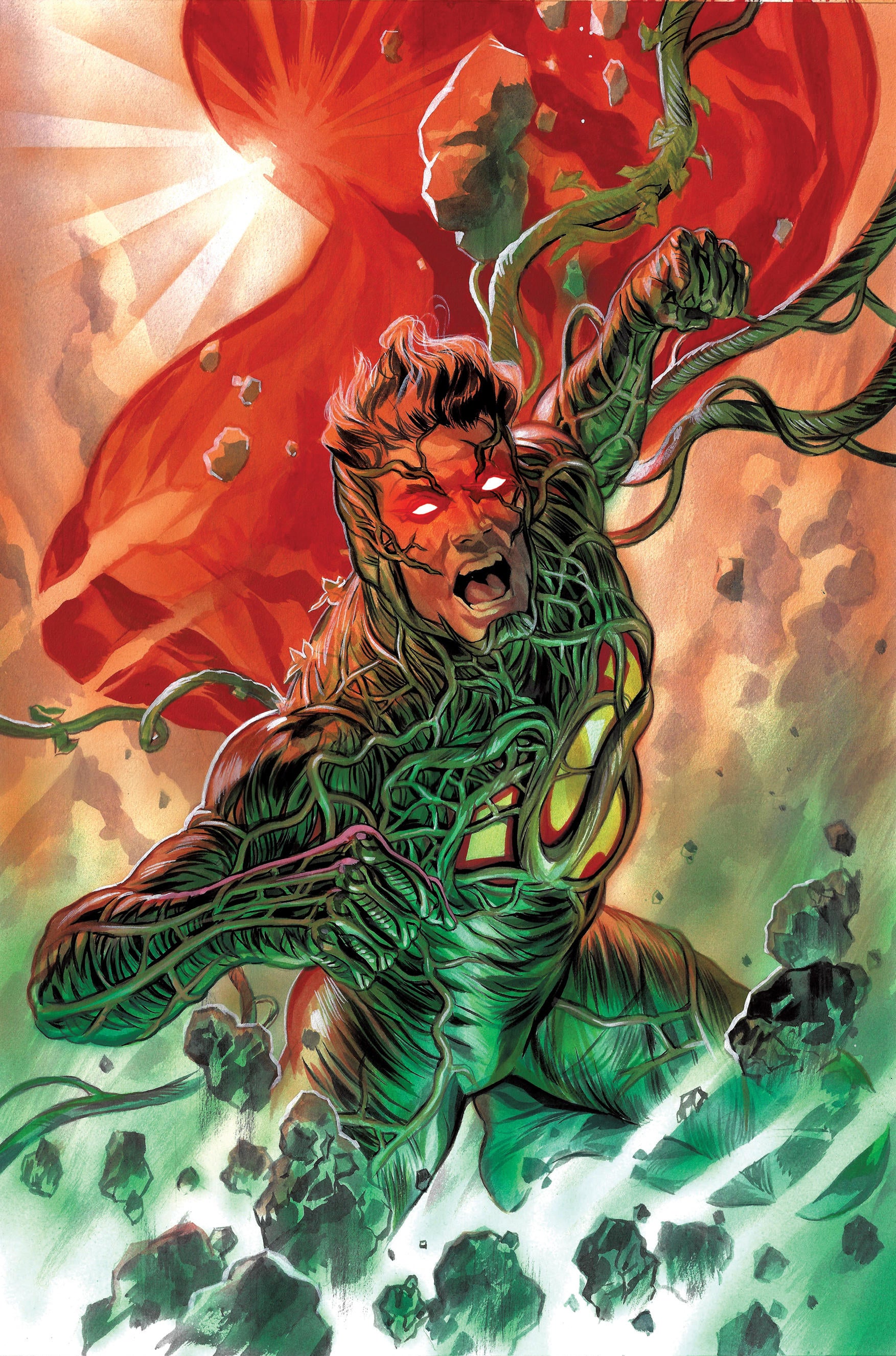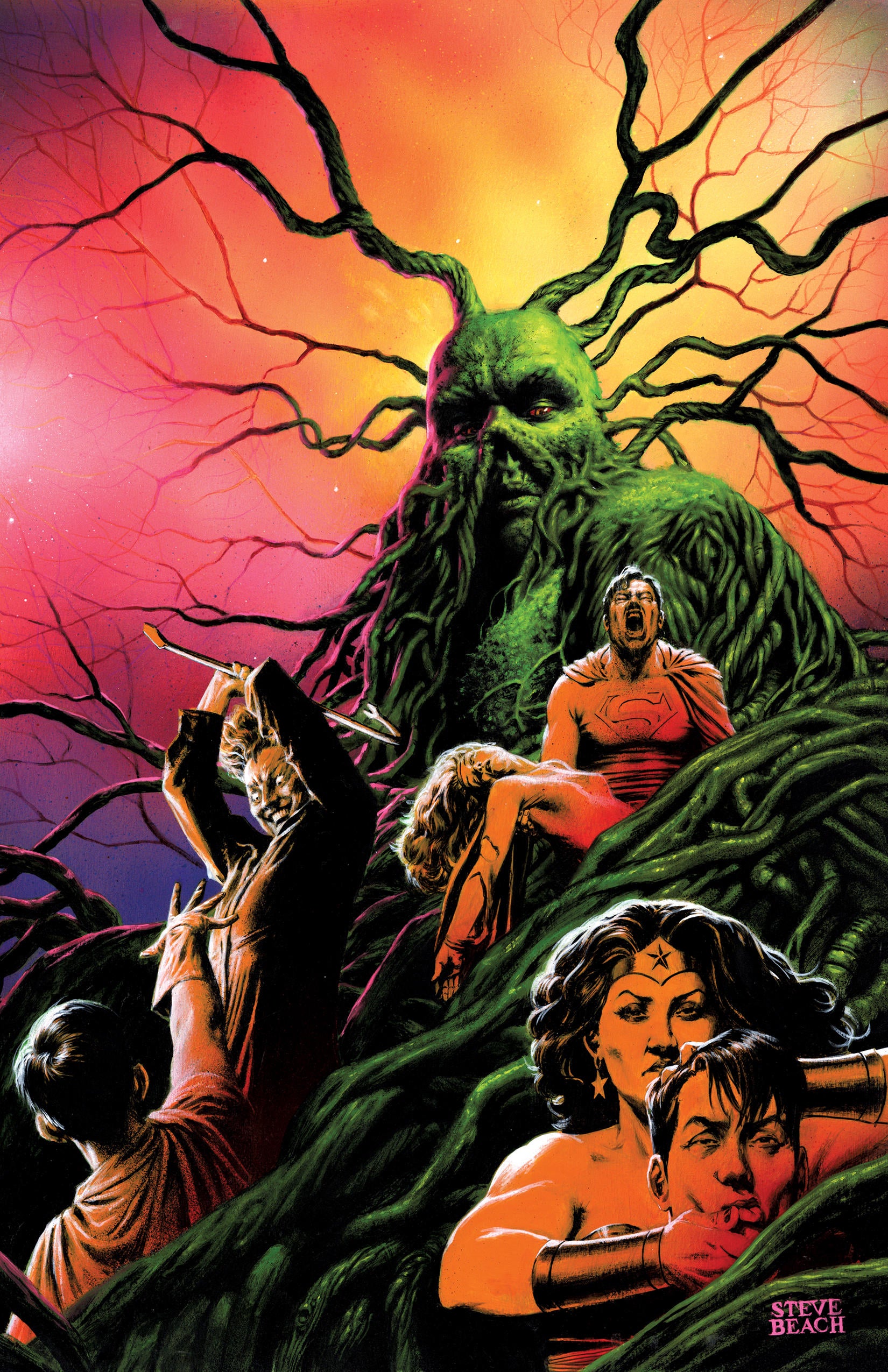 Superman and Swamp Thing uncover the secrets of the Great Darkness! During the original Crisis on Infinite Earths, Swamp Thing encountered and formed a truce with the Great Darkness, but this ancient force has been awakened by Pariah and now its influence is felt across the Multiverse. Now the Avatar of the Green must work together with new allies to investigate how far the Great Darkness has spread and why it would work with Pariah. If they want to stop the Great Darkness from swallowing the Green, they need some extra help…ENTER: SUPER SWAMP THING.
Written by JOSHUA WILLIAMSON, DAN WATTERS, RAM V, and ALEX PAKNADEL
Art by DANIEL BAYLISS
Cover by GOÑI MONTES
Variant cover by FELIPE MASSAFERA
1:25 foil variant cover by STEVE BEACH
$5.99 | 48 pages | One-shot
ON SALE 10/11/22
prev
next
Dark Crisis: The Dark Army #1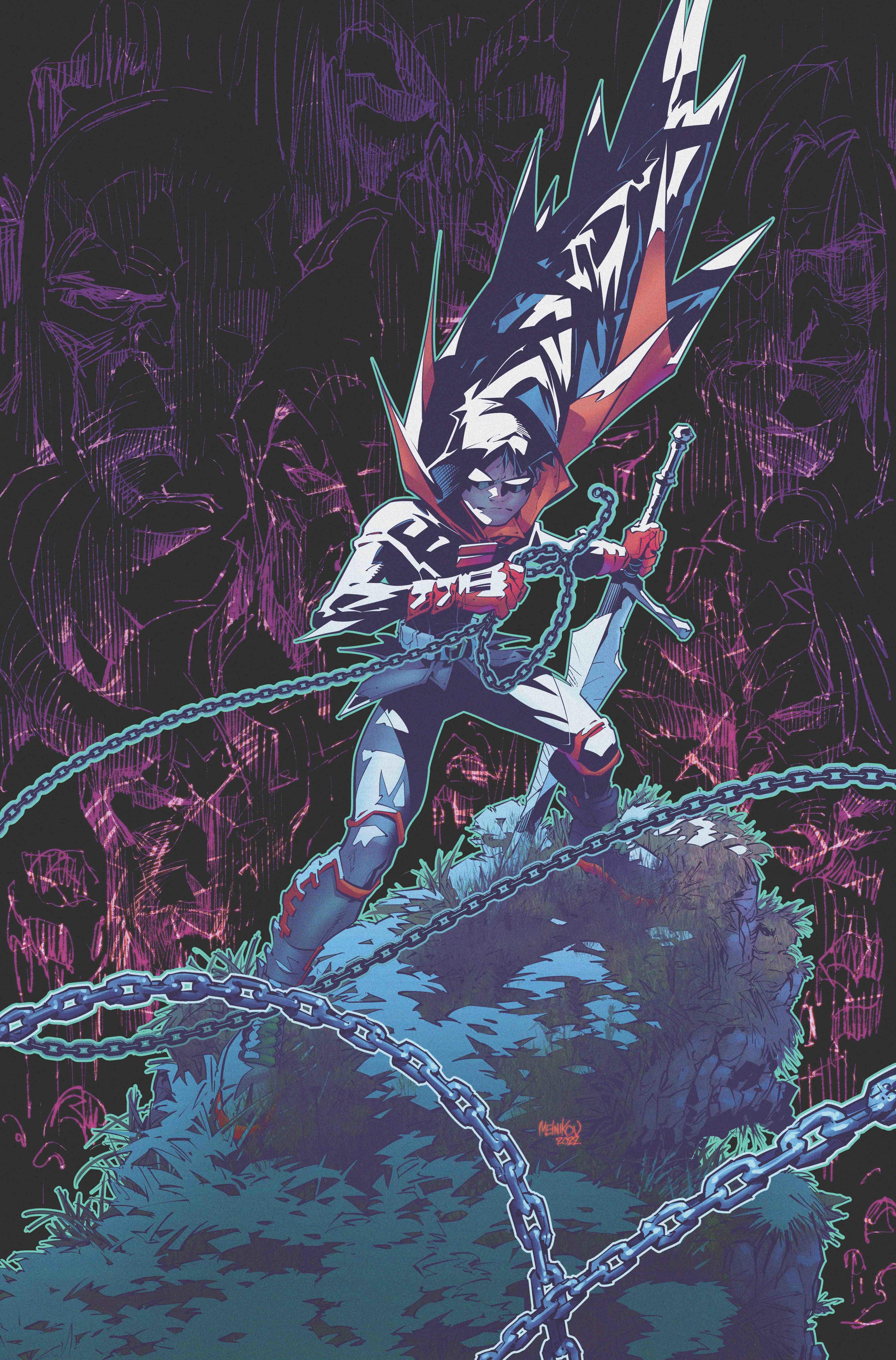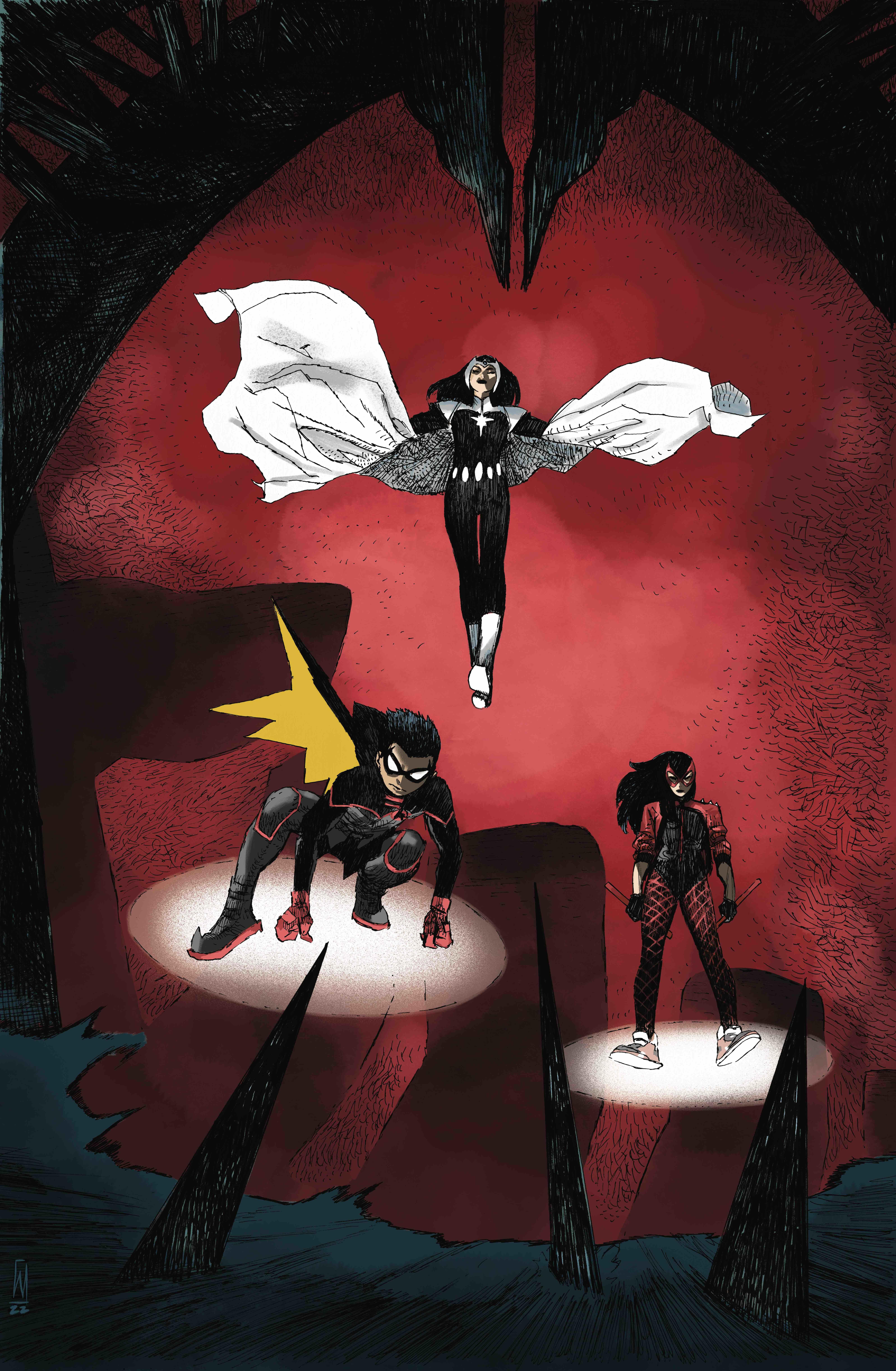 Releasing on November 22, 2022, Damian Wayne, Red Canary, Dr. Light and a ragtag team of heroes cross enemy lines to steal control of the Dark Army from Pariah. But in the process, they uncover a secret about Dr. Light's place in Crisis on Infinite Earths that rocks the future of the DCU! Dark Crisis: The Dark Army #1 will be written by Dennis Culver and Delilah S. Dawson featuring a main cover by Gleb Melnikov and variant covers by Werther Dell'Edera and Taj Tenfold.
prev
next
Dark Crisis: War Zone #1
An on-the-ground look at the madness and chaos of Dark Crisis on Infinite Earths. The story will highlight Linda Park and Iris West's points of view on what is happening around them and will feature writers Jeremy Adams and Stephanie Williams, with more talent being announced later. Dark Crisis: War Zone #1 will be available on December 6 with a main cover by Mario "Fox" Foccillo & Prasad Rao and variant cover by Dan Jurgens & Norm Rapmund.
prev
0
comments