Marvel Multiverse Role-Playing Game Pushed Back to August, X-Men Expansion Announced for 2024
Marvel has announced the first expansion to the Marvel Multiverse Role-Playing Game, but fans will have to wait a little longer for the game's initial release. Today, Marvel confirmed that the Marvel Multiverse Role-Playing Game's Core Rulebook will now be released in August 2023, with The Cataclysm of Kang adventure book pushed back to "late 2023". Both books were previously announced for earlier this year, with the Core Rulebook set to be released in April.
Marvel also announced the first expansion for the Marvel Multiverse Role-Playing Game - an expansion focused on the X-Men. This new expansion is being described as the first "full-sized" sourcebook for the Marvel Multiverse RPG, with new profiles on dozens of X-Men and X-Men related characters, including characters from X-Force, the New Mutants, and the Marauders. Several full-color maps of iconic X-Men locations will also be included, along with information on how to craft an X-Men focused campaign. The creative team for the Marvel Multiverse Role-Playing Game: X-Men Expansion will be announced soon. You can check out the cover, by Francesco Manna and colorist Jesus Aburtov below: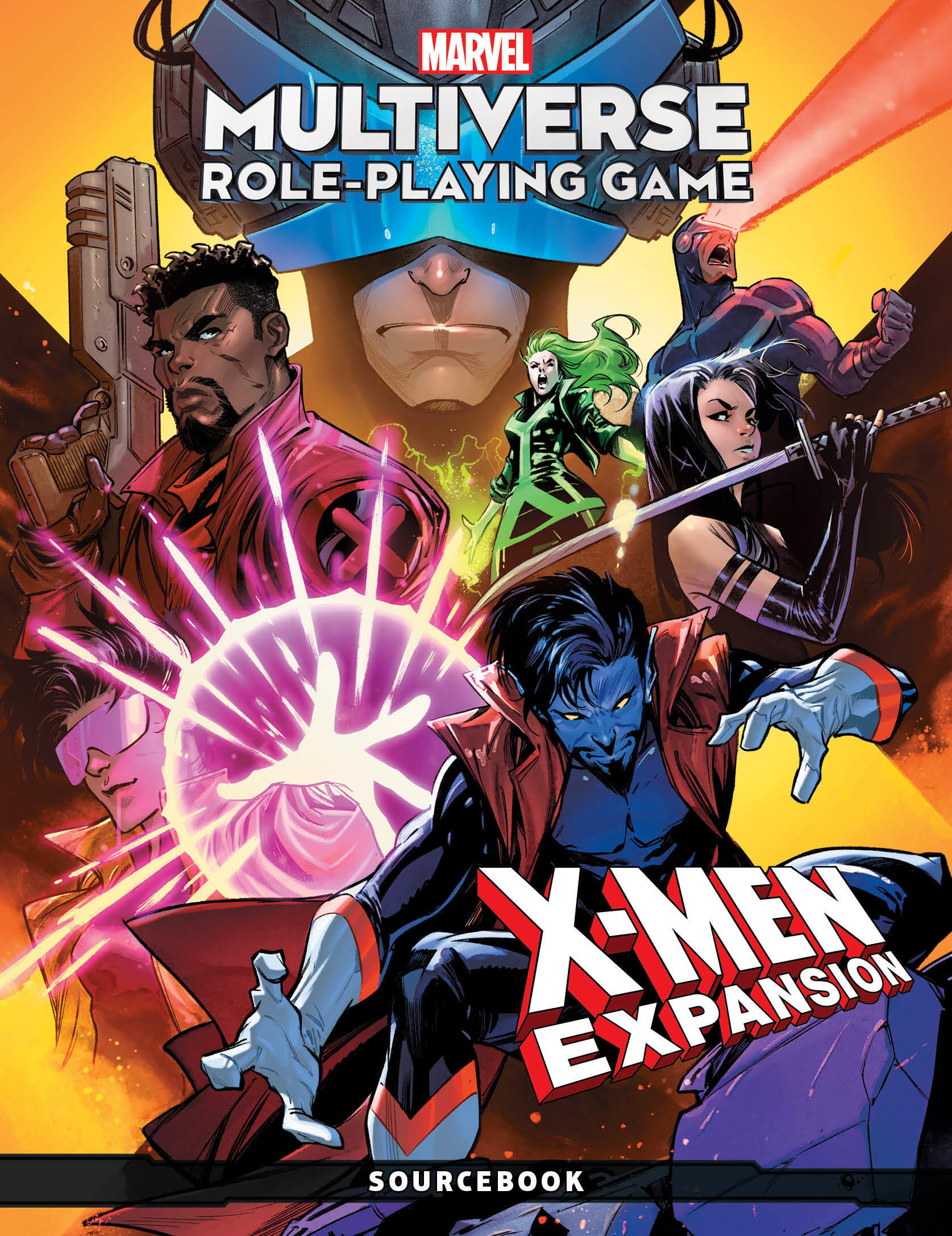 Marvel has been developing the Marvel Multiverse Role-Playing Game for almost two years, working to build a game that allows players to either play as iconic Marvel superheroes or create their own characters. The game has gone through several major revisions during its playtesting phase, with the character building rules and mechanics involving stats and damage roles going through multiple radical changes. However, some core mechanics such as the 3D6-based "d616" system to determine successes or failures on checks have remained in place.
Expect to hear more details about the Marvel Multiverse Role-Playing Game later this year.
You can keep up with our full tabletop game coverage here, and subscribe to The Character Sheet, ComicBook.com's new YouTube channel covering all tabletop RPG news.
0
comments