Marvel Fans Think They've Spotted Chris Evans as Thor in New Hawkeye Trailer, but It's Probably Not Him
On Monday, Marvel Studios released the first trailer for Hawkeye. While the first look at the Disney+ streaming series shows Clint Barton and Kate Bishop in action, it's the glimpse of Rogers, an in-universe musical about Captain America, that quickly stole the show. Unsurprisingly, Marvel fans are poring over the trailer, particularly the Broadway versions of Marvel Cinematic Universe superhero and supervillain costumes. That led some fans to claim that the actor playing Thor during the stage scene resembles Chris Evans, the actor who plays Captain America, resulting in speculation that Marvel Studios has booked a clever bit of ironic cameo stunt-casting.
All fans have to go on is a blurry screencap of a white person wearing a wig, fake beard, and bodysuit that obscure almost all of their defining features during one quick shot from a trailer. One source already claims that it is not Evans.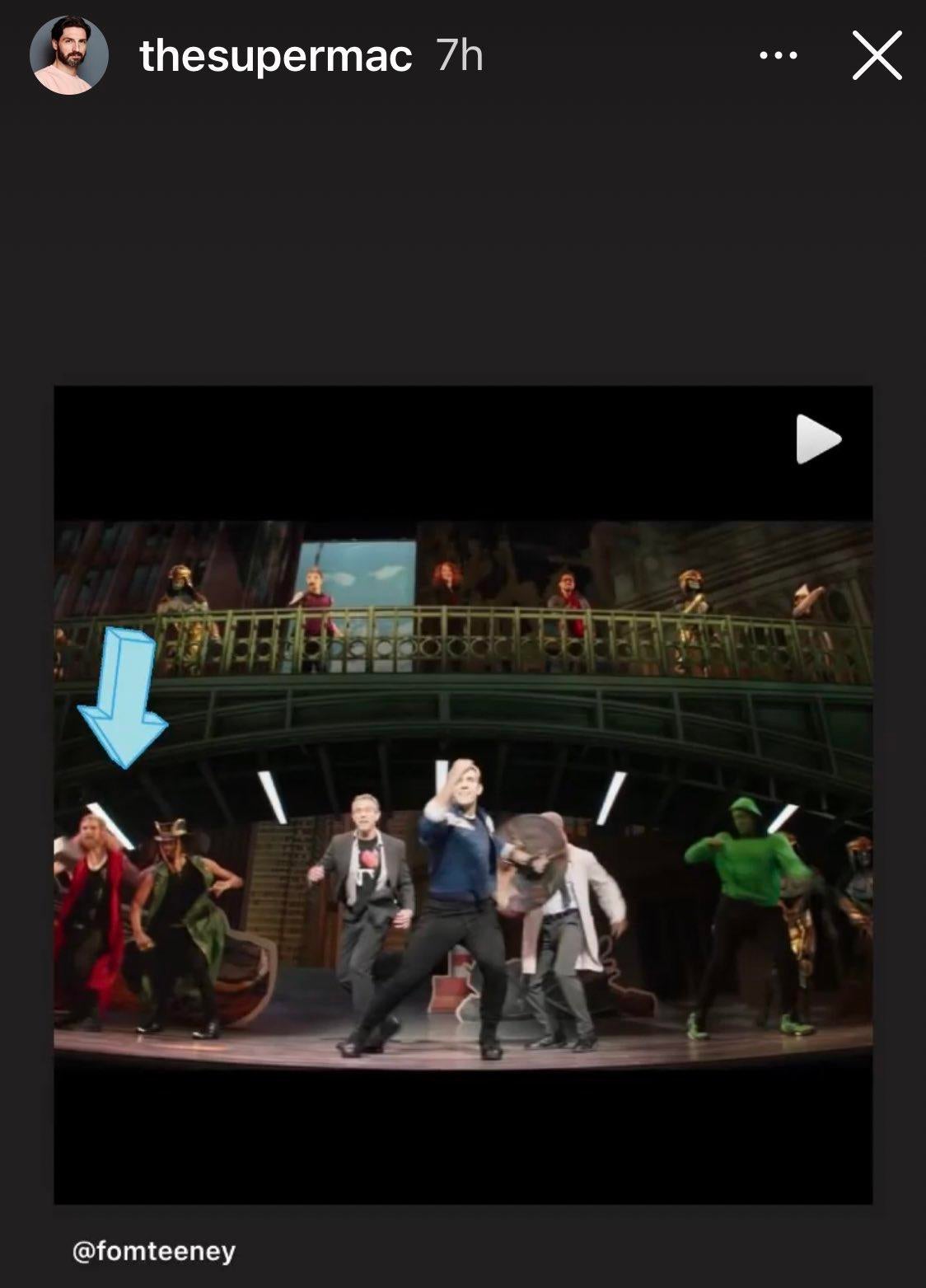 There's also another actor seemingly claiming the role. Jason MacDonald posted an Instagram story that seems to suggest he is, in fact, playing Thor in Rogers in Hawkeye. ComicBook.com has reached out to Disney for confirmation and is awaiting a response.
In the meantime, here's what Marvel fans are saying about the idea on Twitter. Let us know whether you think in the comments. Hawkeye premieres on Disney+ on November 24th.