Chris Rock's Netflix Stand-Up Special Edited to Fix Will Smith Blooper
Over the weekend Netflix dove head first into live-events on its streaming platform, debuting Chris Rock: Selective Outrage on Saturday night. The big event marked the first special by Chris Rock in a few years, and naturally became the first time that he spoke publicly about last year's highly-publicized slap by Will Smith at the Oscars. During the live event, Chris Rock spent the final minutes of his set talking about what happened, but also made a major flub when setting up a joke about Will Smith and his film career. Rock called out the mistake during the live event and recovered, but now Netflix has edited the moment.
As noted by Vulture's Jesse David Fox, the version of Chris Rock: Selective Outrage that is streaming on Netflix currently, days after it premiered live, has been edited to fix Rock's flub. The joke as Rock now tells it, goes like this: "Years ago, his wife said I should quit the Oscars. I shouldn't host. She f--king said, 'He should quit because Will didn't get nominated for Concussion... And then [he] gives me a f--king concussion, OK?" During the live event, Chris Rock accidentally said "Emanciaption," Smith's latest feature film, rather than "Concussion," and even made a reference to the fact that he "f--ked up the joke." Now however, the moment plays without any flubs, though Netflix does have an addendum below the special's title on the streaming player that reveals the special has been edited.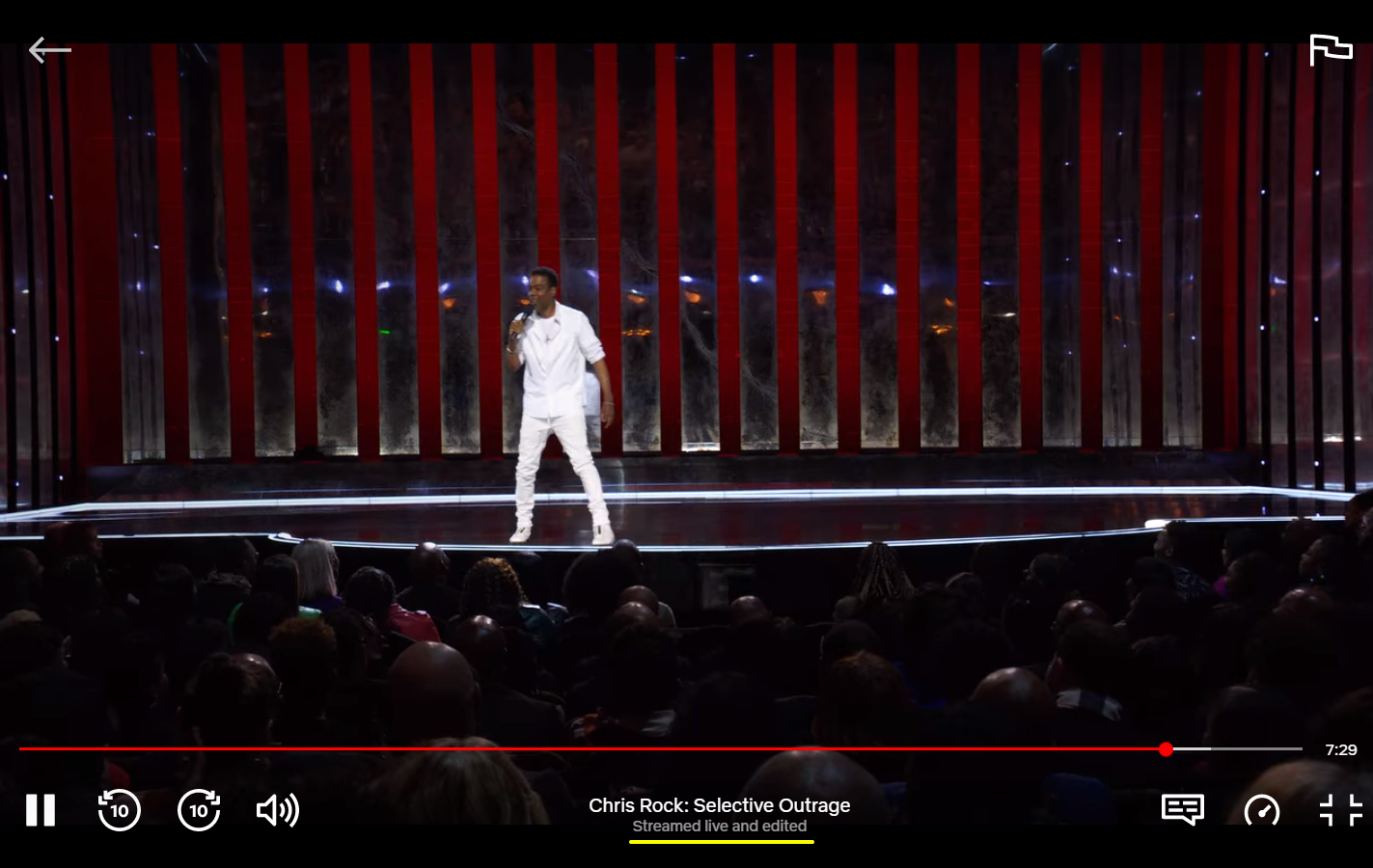 "Y'all know what happened to me. Getting smacked by Suge Smith. Everybody knows. Yes! It happened," Chris Rock said when he began to reference the slap at the end of his live set. "I got smacked like a year ago. Felt like last week I got smacked at the f--king Oscars by this mother f--ker. People like 'Did it hurt?' It still hurts! I got 'Summertime' ringing in my ear. F--king drums, please! But I'm not a victim baby. You won't ever see me on Oprah or Gail, crying. You'll never see it. Never gonna happen. 'I couldn't believe it, and I love Men in Black.' No. It's never gonna happen. No. F*** that s***, I took that hit like Pacquiao."
Can I Watch the Chris Rock Netflix Special If I Miss It Live?

Chris Rock: Selective Outrage will be available for streaming on Netflix following the live event, but The Show Before the Show and The Show After the Show will only be available live March 4th on Netflix.
(H/T TV Line)
0
comments