Icons Unearthed Renewed for Season 4 Focusing On Marvel Cinematic Universe (Exclusive)
The Nacelle Company's Icons Unearthed is about to turn its attention toward the Marvel universe. ComicBook.com can exclusively reveal that VICE TV has ordered a new season of the documentary anthology series. Titled Icons Unearthed: Marvel, the series, which offers a look behind the scenes at some of the biggest franchises in the entertainment world, will dig into the Marvel Cinematic Universe. The new series premieres March 7th on VICE TV. With Brian Volk-Weiss in the director's chair, Icons Unearthed: Marvel will feature exclusive interviews with talent from Hollywood and the world of comics, including Clark Gregg, Todd McFarlane, J. Michael Straczynski, Charlie Wen, Margaret Loesch, Lou Ferrigno, Fred Raskin, Roger Corman, Shepherd Frankel, Bob Layton, Fernando Serzedelo, Val Mayerik, Oley Sassone, Maya Shimoguchi and more.
"While we were excited about the first three chapters of the Icons Unearthed series, it's the Marvel season that we've had circled on the calendar since the beginning," Peter Gaffney, VICE TV SVP of Content Strategy, says in a statement. "I grew up as a Marvel kid, and I still have boxes of comics in my attic, so it's personally very exciting to me to have the world premiere of this epic story on our network."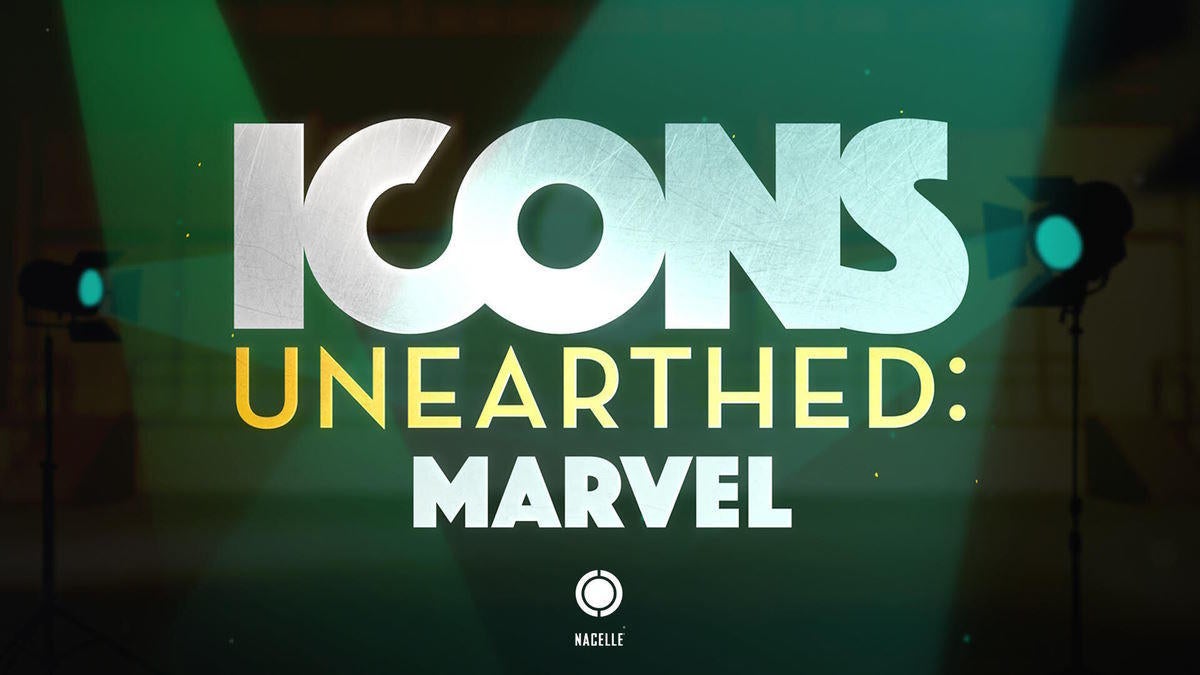 "You can't have a discussion about the most impactful franchises in film history without bringing up the Marvel Cinematic Universe. We're excited to pull the curtain back and explore how the MCU became the juggernaut it currently is. Here's a hint, it's due to the highest tolerance for risk in Hollywood history," adds Nacelle Company CEO Brian Volk-Weiss.
Each season of Icons Unearthed focuses on a different subject. Previous seasons covered Star Wars, The Simpsons, and Fast & Furious.
Volk-Weiss, Cisco Henson, Alyssa Michek, and Ben Frost are executive producers on Icons Unearthed: Marvel. Pete Gaffney, Falguni Lakhani-Adams, and Andrea Brakke are overseeing the series for Vice TV.
The Nacelle Company is the studio behind popular docuseries, including Netflix's Down To Earth with Zac Efron, The Movies That Made Us, The Toys That Made Us, and Kevin Hart's Guide To Black History, Disney+'s Behind The Attraction, The CW's Discontinued, and History's Grant and Center Seat: 55 Years of Star Trek. The company also recently launched a toy division that will produce collectibles based on The Expanse and revive classic properties like Robo Force and Biker Mice From Mars.
Icons Unearthed: Marvel debuts on March 7th on VICE TV.
0
comments