Robert Kirkman Provides Update on Image United
Image United, the company-wide crossover event comic from Image Comics combining the likes of Spawn, Savage Dragon, Invincible, and Witchblade, among others, has been incomplete for over a decade. Written by Robert Kirkman and featuring artwork by Image's founding partners including Jim Valentino, Marc Silvestri, Rob Liefeld, Erik Larsen, and Todd McFarlane. Issues one and two of the event arrived at the tale end of 2009 with issue three premiering in late 2010 and a zero issue arriving as well. Ever since then, crickets. Speaking with ComicBook.com in an interview about the anniversary of Invincible, we asked Kirkman if there was any hope of the comic ever getting completed...and his answer doesn't inspire confidence.
"It's very easy to say, 'Hey, if it was up to me...' and put it on those other guys, but I'm very busy too," The Walking Dead and Invincible scribe said. "It's not like the scripts are done, They're not. I would never say never, but it ain't looking good....If I can frustrate you, can I frustrate you? There's a ton of pages from issues 4 and 5 that are done. I've seen them, they're great. It's amazing stuff...There's aspects of the pages, the pages that are 'done,' there's still like a couple of pieces that haven't been put in."
Even though it seems unlikely that the series will ever be completed, the creative team behind the book still remains proud as ever of what they were actually able to accomplish with the three issues that were released.
He continues, "We flew too close to the sun. The thing that excited me about Image United was that it was an absolutely insane, unprecedented idea doing a six issue crossover mini series where the six Image founders come back and draw their individual characters on jam pages. Because they did all these amazing jam pieces in the nineties, the cover to Image #0, various wizard covers and things like that, and their styles meshed so well that it looked cohesive, even though it was six different people doing, sometimes seven. It was just a brilliant, mad concept that was destined to fail. But, you know, as we went along, it just gets so unwieldy with the mailing of the pages and, and everybody is doing so many different things. It should have been a one shot."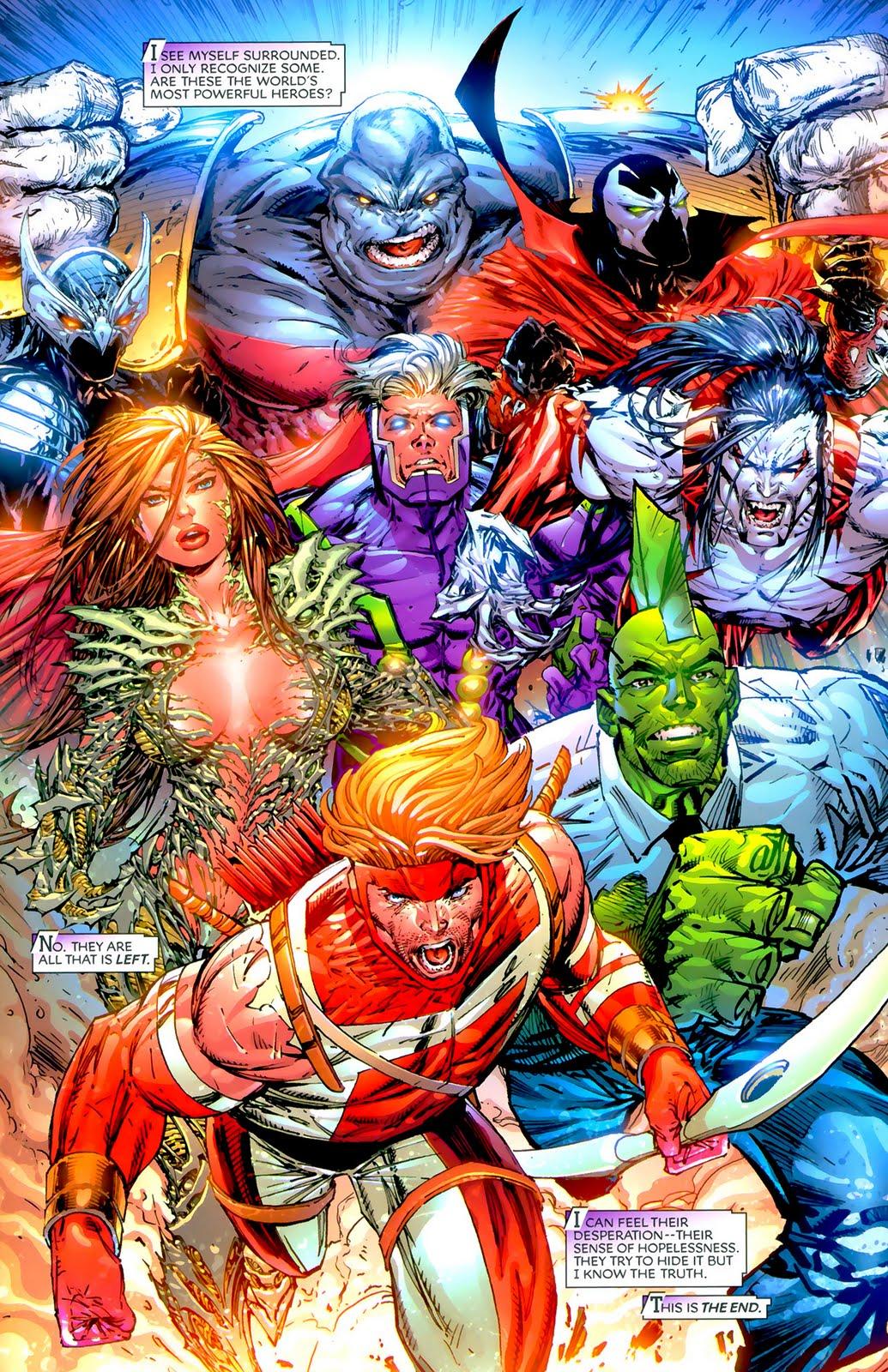 0
comments