DC Pride 2022 Issue to Feature Batman Story by Kevin Conroy
DC Comics has revealed the full details for their DC Pride 2022 one-shot, an upcoming 104-page Prestige format comic featuring twelve stories from a wide variety of creators, including long time Batman voice actor Kevin Conroy. Each story in the one-shot will focus on DC's fan-favorite LGBTQIA+ characters, confirmed to include the likes of Harley Quinn, Poison Ivy, and Tim Drake (the cover features several others though including Batwoman, Aqualad, and Johnathan Kent!). DC Pride 2022 will be released in print and digitally on May 31, and you can find a full preview of the comic and its characters below. The full list of confirmed stories and creators that contributed to the one-shot include:
"Super Pride" by Devin Grayson, Nick Robles, Triona Farrell and Aditya Bidikar
"Confessions" by Stephanie Williams, Meghan Hetrick, Marissa Louise and Ariana Maher
"Special Delivery" by Travis Moore, Enrica Eren Angiolini and Ariana Maher
"Are You Ready for This?" by Danny Lore & Ivan Cohen, Brittney Williams, Enrica Eren Angiolini and Ariana Maher
"A World Kept Just For Me" by Alyssa Wong, W. Scott Forbes and Ariana Maher
"The Gumshoe in Green" by Tini Howard, Evan Cagle and Lucas Gattoni
"Think of Me" by Ted Brandt & Ro Stein and Frank Cvetkovic
"Public Display of the Electromagnetic Spectrum" by Greg Lockard, Giulio Macaione and Aditya Bidikar
"The Hunt" by Dani Fernandez, Zoe Thorogood, Jeremy Lawson and Aditya Bidikar
"Bat's in the Cradle" by Stephanie Philips, Samantha Dodge, Marissa Louise and Lucas Gattoni
"Up at Bat" by Jadzia Axelrod, Lynne Yoshii, Tamra Bonvillain and Ariana Maher
"Finding Batman," a personal story by Kevin Conroy with art by J.Bone and Aditya Bidikar
DC Pride 2022 - "Think of Me"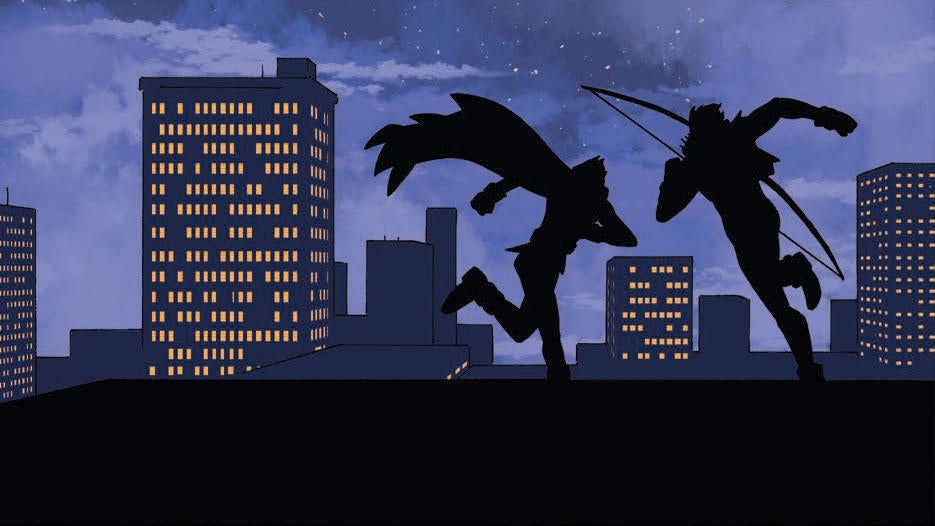 prev
0
comments