Disney Lorcana Reveals New Card
Disney Lorcana has revealed another new card ahead of its release this fall, along with some seeming teases about specific card mechanics. At the Nuremberg Toy Fair this week, Disney Lorcana revealed the "Aurora – Dreaming Guardian" card, which will appear in The First Chapter set coming out this fall. The card (seen below) is a Sapphire Ink card with art by Nicholas Kole. Interestingly, Disney Lorcana pointed out that this card was a "Floodborn" version of Aurora, who has been "reimagined" in the context of the game. Another "Floodborn" card was revealed last year and featured an alternate Rock Star version of Stitch, with a similar "Shift" mechanic. Additionally, the card reveals that there will be 204 cards in The First Chapter set, although there could be additional "secret" cards also in the set, similar to Secret Rares in Pokemon Trading Card Game. Most of the other mechanics for Disney Lorcana have yet to be revealed, but you can check out the new card down below: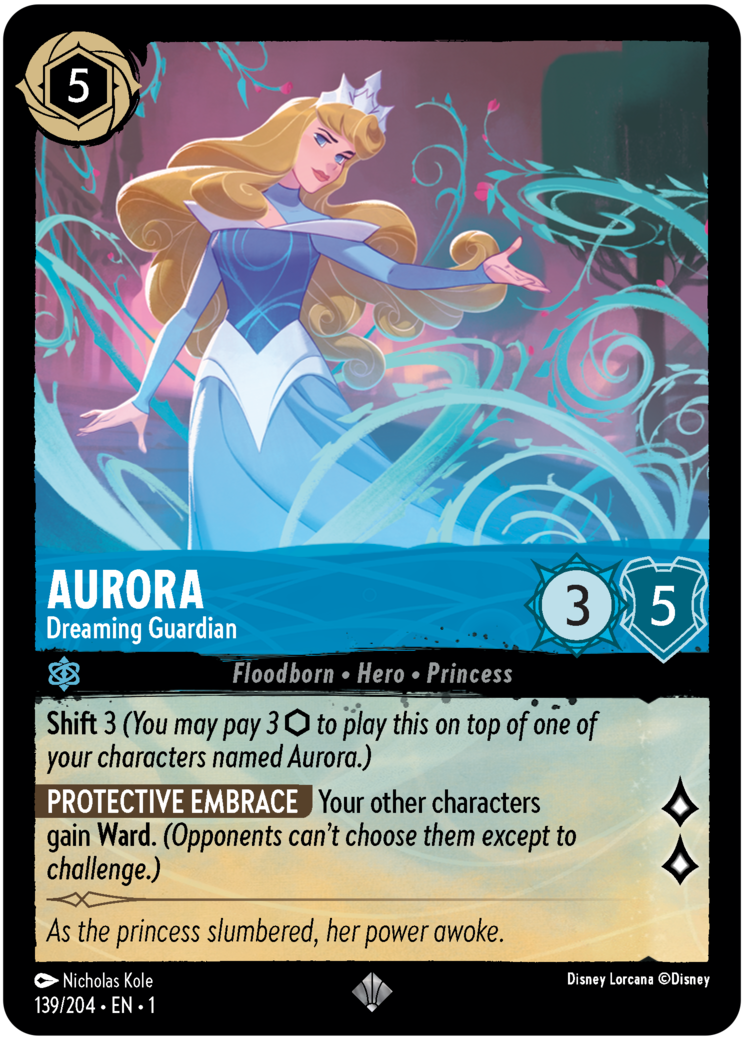 Disney Lorcana is a new trading card game set to be published by Ravensburger this fall. Each player is an "Illumineer," a sorcerer with the ability to summon various characters from across Disney's many stories. Characters summoned by players are "Glimmers" of actual Disney characters, and the game will involve quests of some kind along with an overarching storyline. Ravensburger hopes that Disney Lorcana will be an equivalent to Magic: The Gathering or Pokemon Trading Card Game, with plans to support a robust organized play system and quarterly releases.
You can keep up with our full tabletop game coverage here, and subscribe to The Character Sheet, ComicBook.com's new YouTube channel covering all tabletop RPG news.
0
comments