Godzilla Singular Point Funko Pop Exclusive Drops Today
The Funko Pops from the 2021 animated series Godzilla Singular Point add a glow-in-the-dark exclusive.
Each product has been independently selected by our editorial team. We may receive commissions from some links to products on this page. Promotions are subject to availability and retailer terms.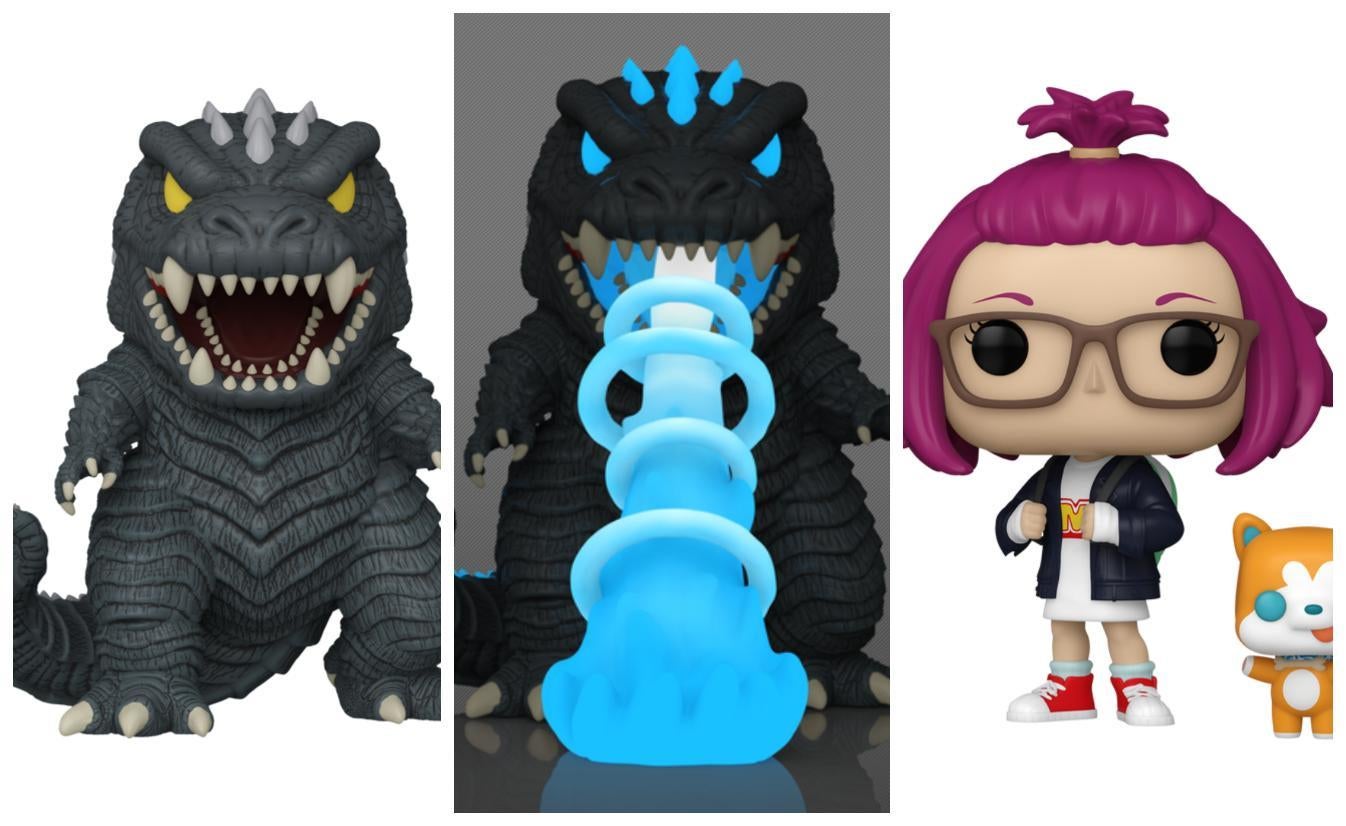 It's been over two years since the animated series Godzilla Singular Point wowed kaiju fans around the globe, and if you are one of those fans you'll be happy to know that Funko finally got around to making some Pops for you. Pre-orders for the main wave launched back in September, but the glow-in-the-dark Godzilla Ultima Funko Shop exclusive is launching today, November 20th at 9:30am PT / 12:30pm ET. You'll find everything you need via the list below.
For those unfamiliar with Godzilla Singular Point, the 13-episode animated series is a joint production under Studio Bones and Studio Orange. Atsushi Takahashi oversaw the show as director, and it debuted stateside on Netflix in 2021.
The series itself is set in the future around 2030. Godzilla Singular Point follows an engineer named Yun Arakawa and Mei Kamino are introduced as they begin exploring strange phenomena around Nigashio City. Eventually, things come to a head when the pair's research throws them into the world of kaiju, and they must join together to save their world from giant monsters.
Want to know more about Godzilla Singular Point? You can read up on its official synopsis here: "Brought together by a mysterious song, a grad student and an engineer lead the fight against an unimaginable force that may spell doom for the world."
Godzilla Minus One Release Date
As for the future of Godzilla, fans have Godzilla Minus One to look forward to later this year. Starring Ryunosuke Kamiki and Minami Hamabe, Godzilla Minus One will take us back to a point shortly after World War II when Japan's economy and military were in shambles. Apparently, Godzilla doesn't have a problem kicking a country when it's down. Toho's official synopsis for the film reads:
"After the war, Japan's economic state has been reduced to zero. Godzilla appears and plunges the country into a negative state." Godzilla Minus One will be arriving in Japan on November 3rd, and will then hit North American theaters on December 1st.
0
comments