Jujutsu Kaisen Unleashes One of Its Scariest Curses Yet
Jujutsu Kaisen has kicked off the second major phase of Kenjaku's Culling Game with the newest chapter of the series, and the series has unleashed one of its scariest Cursed Spirits yet! While Yuji Itadori, Megumi Fushiguro, and the others have been working their way through the terrible fights within the deadly tournament, Kenjaku has been steadily prepping for the real plan within the Culling Game. Heading to foreign countries in order to get as many bodies involved in the tournament as possible, now Kenjaku's getting his wish as the United States soldiers are getting caught in a deadly trap.
As the soldiers were prepared to take on the Jujutsu Sorcerers, it was revealed in the previous chapters that they were nowhere near ready to actually take on the Cursed Spirits that ran amok at night. This was actually the core of Kenjaku's plan as he wanted the soldiers to produce a unique energy upon the time of their death, and was luring them into the various colonies in order to further beef up his ultimate creation. But this has also resulted in some terrifying new monsters roaming through the Culling Game.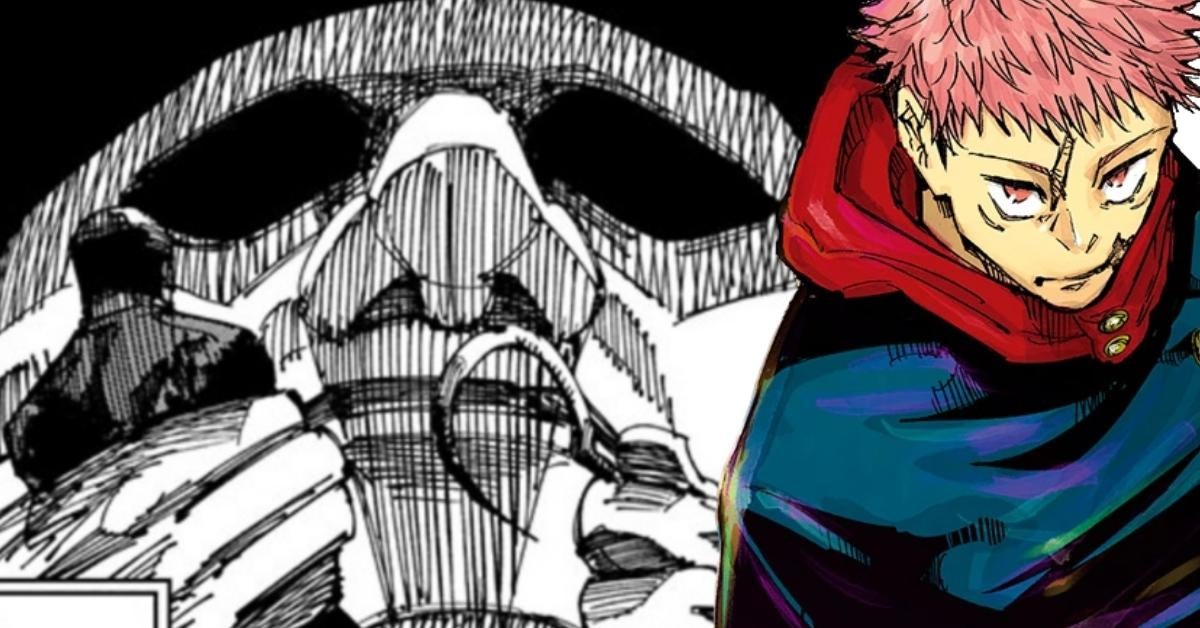 Jujutsu Kaisen Chapter 210's Scary New Curse
Chapter 210 of Jujutsu Kaisen reveals that one of the curses attacking the foreign soldiers is a fishing type curse that was sitting on a bridge of some sort, and using a hook in order to catch any of them that went by. It's the kind of otherworldly enemy that Yuji and the others have been facing from the very beginning of the series, but it was certainly something the soldiers had no idea how to deal with. Through their eyes, these monsters certainly are scarier than they have ever been seen in the series.
But this is truly only the beginning as the Culling Game has only started the second phase of Kenjaku's real plan. Yuji and the others now need to save as many of these soldiers as they possibly can because each new death with only make Kenjaku's ultimate creation at the end of this that much stronger. But all the while, they also need to make sure to keep themselves safe from other sorcerers still trying to "win" the tournament as well.
How are you liking the stakes of Jujutsu Kaisen's Culling Game so far? Let us know all of your thoughts about it in the comments! You can even reach out to me directly about all things animated and other cool stuff @Valdezology on Twitter!
0
comments