The Simpsons Removes Forced Labor Episode in Hong Kong
The Simpsons has removed one of the latest season's episodes from the Disney+ streaming service in Hong Kong, and the episode itself features remarks critical of China's forced labor camps. Disney is no stranger to removing The Simpsons from the platform in China such as the noted removal of the Season 16 episode, "Goo Goo Gai Pan," which featured the titular family visiting Tiananmen Square in Beijing. Disney never confirmed whether or not this was due to pressure from China, but now the same thing has happened with a new episode from Season 34 of the series (which just aired last Fall).
First reported by the Financial Times and later confirmed by Axios, Disney has removed The Simpsons' Season 34 episode, "One Angry Lisa" from Disney+ in Hong Kong. Disney has not revealed the reason why the episode was removed from the streaming service, but the episode itself notably features a comment critical of the country that notes, "Behold the wonders of China: Bitcoin mines, forced labor camps where children make smartphones."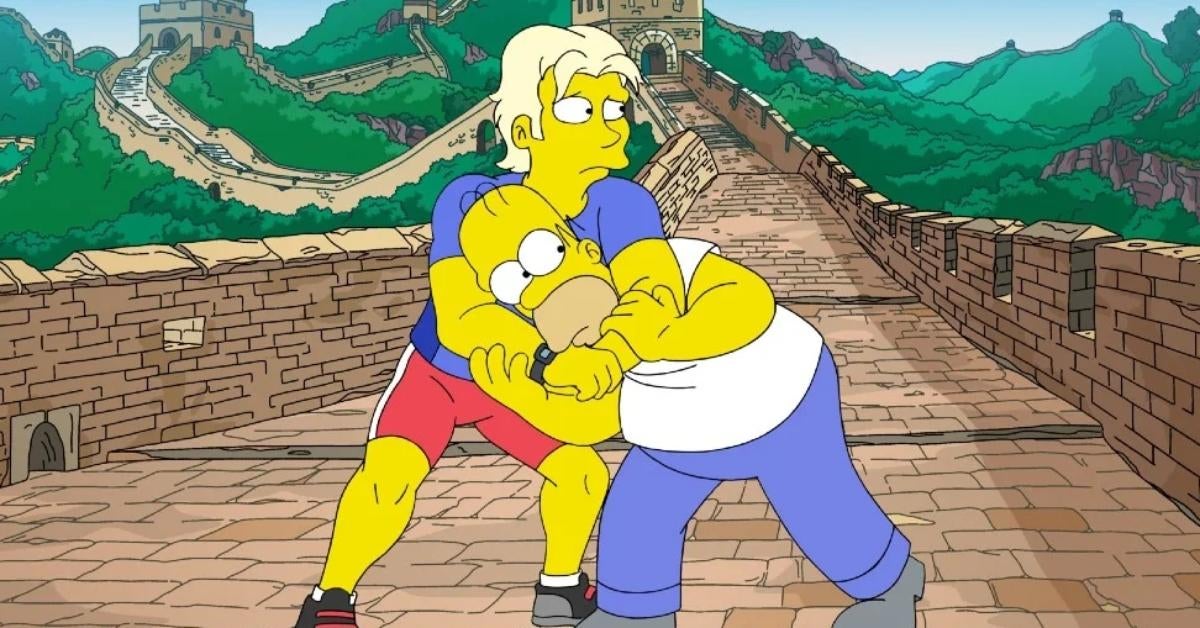 Why Was The Simpsons Removed in Hong Kong?
An official reason was not given to Axios when asked for comment, but "One Angry Lisa" sees Homer buying a "Pedalon" exercise bike for Marge, and she starts to get really into the exercises. This is all due to one of the trainers for the Pedalon services, Jesse, who leads many of the classes. Towards the end, Jesse invites Marge into a one on one class that sees them virtually biking across the Great Wall of China. It's here that Jesse says the line, "Behold the wonders of China: Bitcoin mines, forced labor camps where children make smartphones."
It's not the first time The Simpsons has been critical of China, nor is it the first time the series has gotten into hot water due to its remarks. As for now, the Season 34 episode is still not available to stream in the country, but is currently available to stream with Hulu in the United States along with the rest of the episodes of this newest season. If you wanted to see the previous 33 seasons, you can find those now streaming with Disney+.
The series has been renewed through to 2025 as well. How do you feel about this The Simpsons episode being removed in Hong Kong? Let us know all of your thoughts about it and everything adult animation in the comments!
0
comments