Marvel Hosting Real-Life X-Men: Hellfire Gala at San Diego Comic-Con
An uncanny event is going from in-page to in-person at this year's San Diego Comic-Con. During Marvel Unlimited's X-Men: 60 Uncanny Years Live Virtual Event on Thursday, Marvel Comics announced D23: The Official Disney Fan Club will host the first-ever real-life Hellfire Gala when the annual convention returns to San Diego on July 22nd. Inspired by the X-Men comic crossover tying in with July's giant-sized X-Men: Hellfire Gala #1 one-shot and the Fall of X event launch, the Gala is where fans will learn the line-up of X-Men elected to protect the living island of Krakoa.
Like the comics — where mutants, celebrities, and superheroes attend the biggest party of the season celebrating mutantkind — D23's Hellfire Gala promises to "outfit the fiercest fashion" for the "powered-up party of the summer." In a release, Marvel said cosplayers and convention attendees are invited to "dress in super-powered style, fashioning the chicest looks, embellished by their own epic abilities. Because, as any Hellfire Gala fan knows, powers are the ultimate accessory."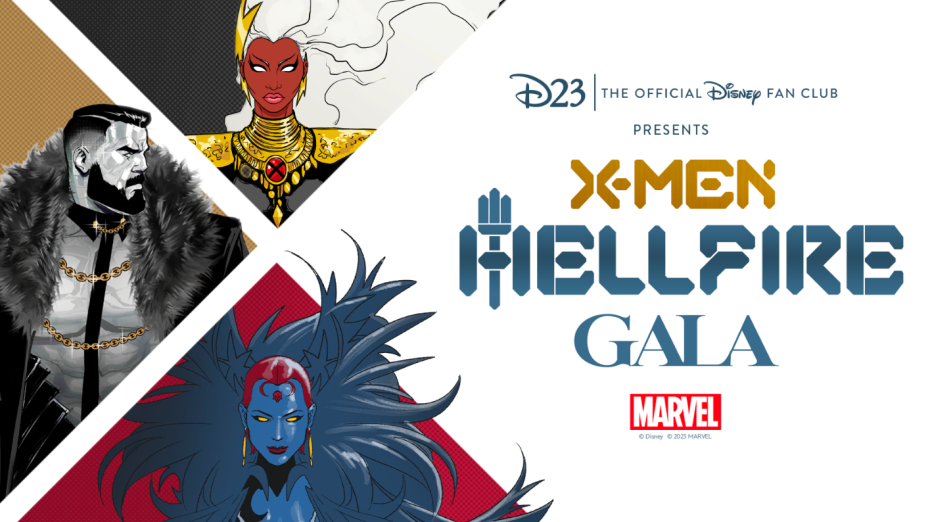 The fashion and fun-filled event celebrates this year's Hellfire Gala in the pages of X-Men comics and the 60th anniversary of the X-Men. Along with the reveal of the fan-voted Krakoan X-Men team, Marvel will unveil X-Men: Hellfire Gala #1 from writer Gerry Duggan and an all-star lineup of artists that includes Kris Anka, Joshua Cassara, Russell Dauterman, Adam Kurbert, Pepe Larraz, R.B. Silva, and Luciana Vecchio. The previously announced Fall of X event begins when the one-shot hits stands in July.
For fans who participate in the reward program Marvel Insiders, you can enter for your chance to be drawn into an upcoming issue to attend the Hellfire Gala in the Marvel Insider Drawn Into Hellfire Gala 2023 Sweepstakes. The Disney Fan Club will reveal more details about the real-life version of the Hellfire Gala closer to San Diego Comic-Con 2023.
Below, see the solicitations for the Fall of X preludes in Free Comic Book Day 2023: Avengers/X-Men #1, which will include lead-in stories for the Hellfire Gala, and X-Men: Hellfire Gala 2023 #1.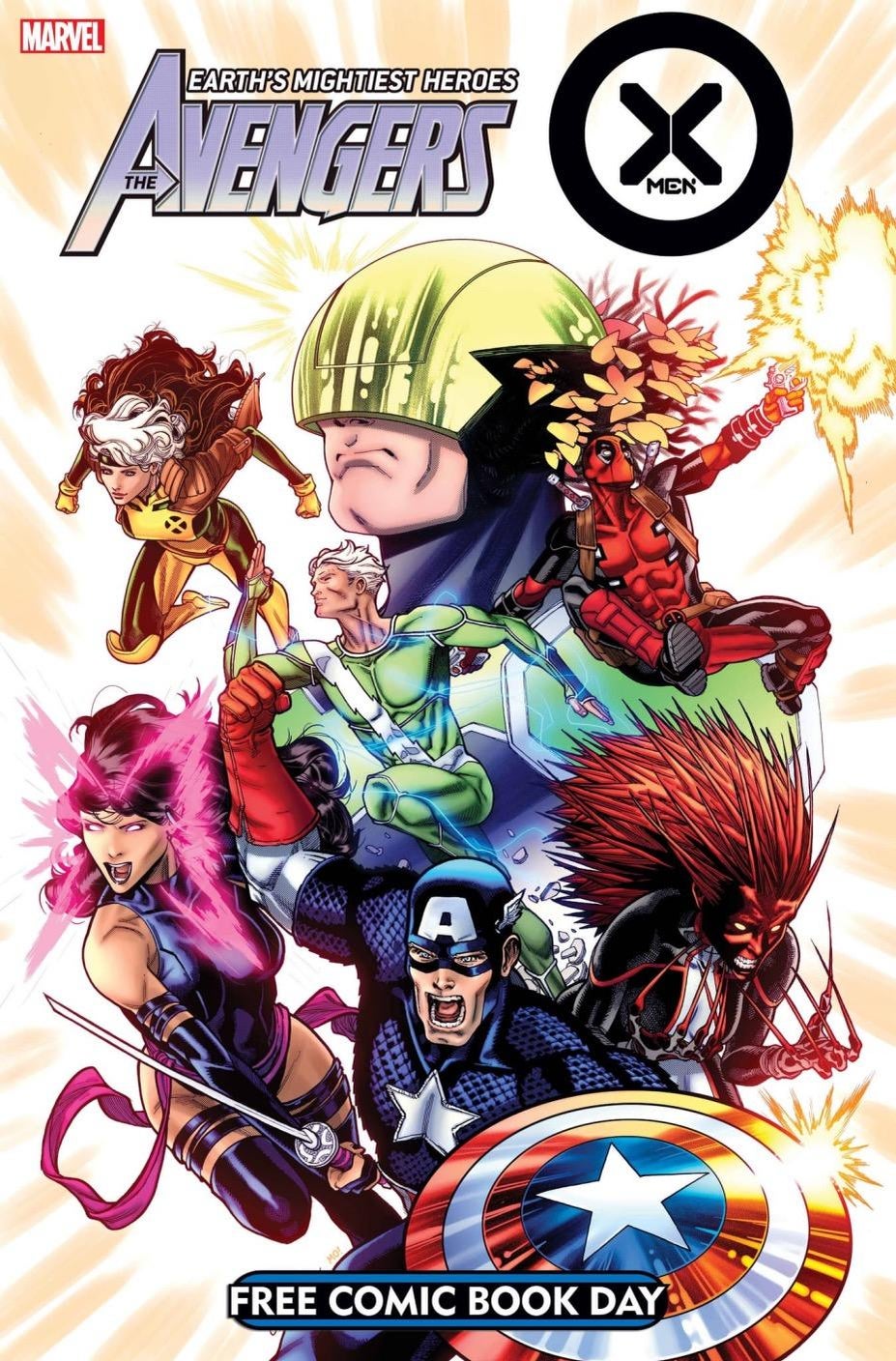 FREE COMIC BOOK DAY 2023: AVENGERS/X-MEN #1 [GOLD TITLE]
Written by Gerry Duggan & Jonathan Hickman
Art by Joshua Cassara, Javier Garron & Valerio Schiti
Cover by Javier Garron
May 6th
Free Comic Book Day 2023: Avengers/X-Men #1 features a pair of all-new stories that set the stage for the next evolution in mutant adventures, Fall of X! First, X-Men masterminds Gerry Duggan and Joshua Cassara give fans a peek at the drama to come at this year's Hellfire Gala and reveal the surprising fate of Captain Krakoa. Then, superstar artist Javier Garrón joins Duggan for a story that features the rise of Stark Sentinels and lays the groundwork for an uncanny new team book launching later this year. Plus, meet Jonathan Hickman and Valerio Schiti at the crossroads of science and magic with a sneak peek at their upcoming mystery project!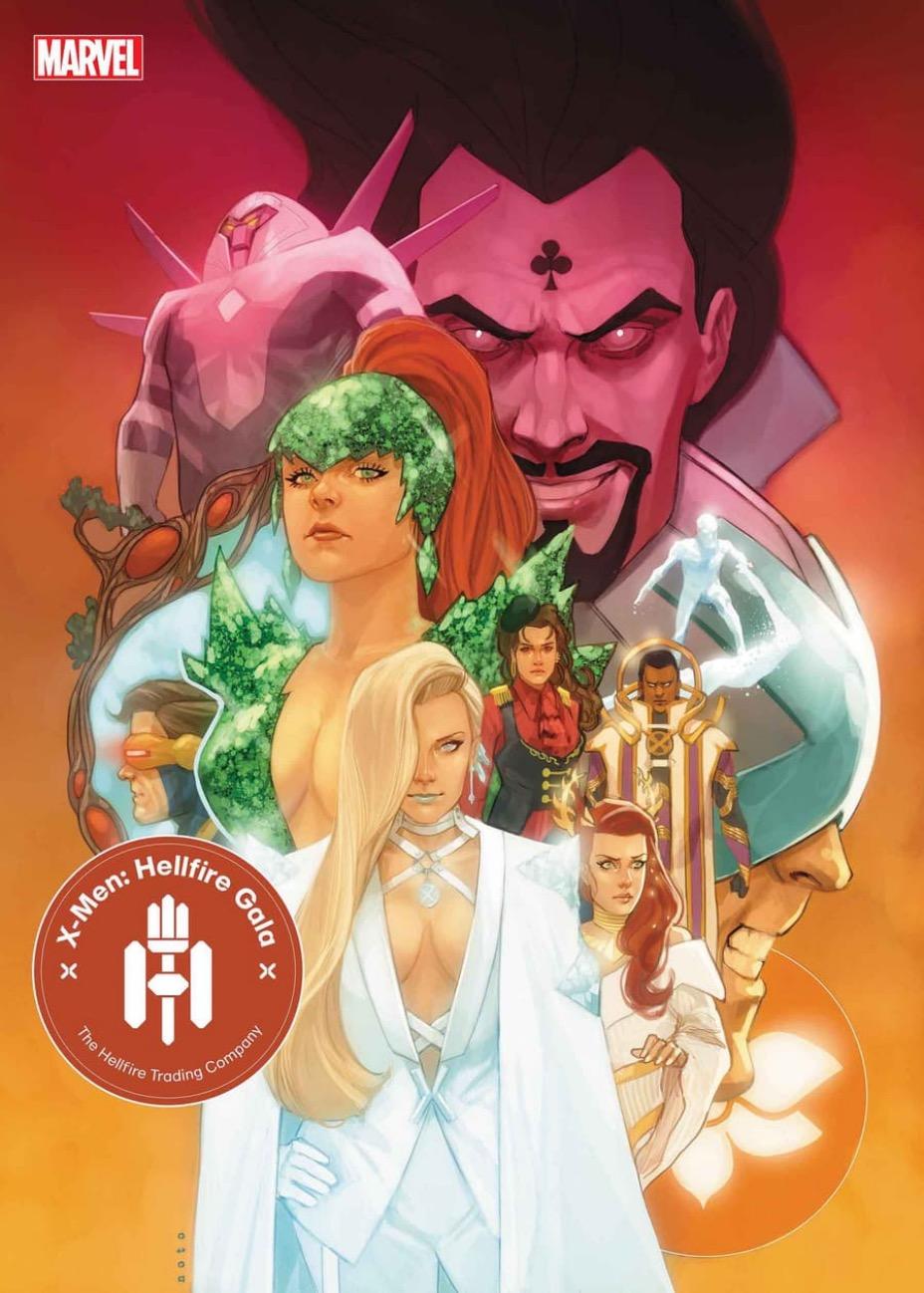 X-MEN: HELLFIRE GALA 2023 #1
Written by Gerry Duggan
Art by Kris Anka, Joshua Cassara, Russell Dauterman, Adam Kubert, Pepe Larraz, R.B. Silva, Luciano Vecchio & More
Cover by Phil Noto
On sale July 26th
The Hellfire Gala is always the biggest event of the season...but this year's will upend Krakoa as we know it. What is meant to be mutantkind's greatest night becomes their worst nightmare as the FALL OF X begins! X-MEN: HELLFIRE GALA #1 will be a giant-sized one-shot that propels mutantkind into an unpredictable future. All your favorite X-Men are going to be left reeling after a series of shocking revelations, stunning betrayals, horrifying tragedy, impossible deaths...and more.
0
comments