Witchblade Kickstarter Reveals New Armor Designed by Marc Silvestri
Fans of the Witchblade comic book by legendary creator Marc Silvestri can find a new design for the armor when they back the Kickstarter dedicated to the character. Witchblade launched in 1995 after Silvestri and his fellow creators walked away from Marvel Comics to create Image Comics. It ran for over 200 issues and even spawned a live-action series on TNT starring Yancy Butler as Sara Pezzini/Witchblade, along with an anime. As Top Cow Productions celebrates its 30th anniversary and Witchblade celebrates 25 years, a new Kickstarter was created to give fans a chance to read new stories and revisit the classics.
The Witchblade Complete Collection Vol. 3 Kickstarter is live now, with eight days to go as of this writing. One of the exclusive contents of the collection is Witchblade #1 Preview Edition, which includes Batman and The Joker: The Deadly Duo creator Marc Silvestri's new armor design. In order to collect the color version of Silvestri's cover with the foil logo, fans must become a physical tier backer. Backers can choose to add on copies of this color version for $10. The black and white version of Silvestri's cover can only be added on for $15 after fans unlock Top Cow's $200K Stretch Goal.
Within the preview edition, fans will also get a preview look into the first 12 Neo-noir pages of Witchblade #1 by Marguerite Bennett, Francesca Ciregia, and Bryan Valenza, set to release in 2024. Also included is a Thank You credit for anyone who backs this campaign. This preview edition has exclusive cover variants by Stjepan Sejic and Francesca Cirega that fans can add on separately for $5.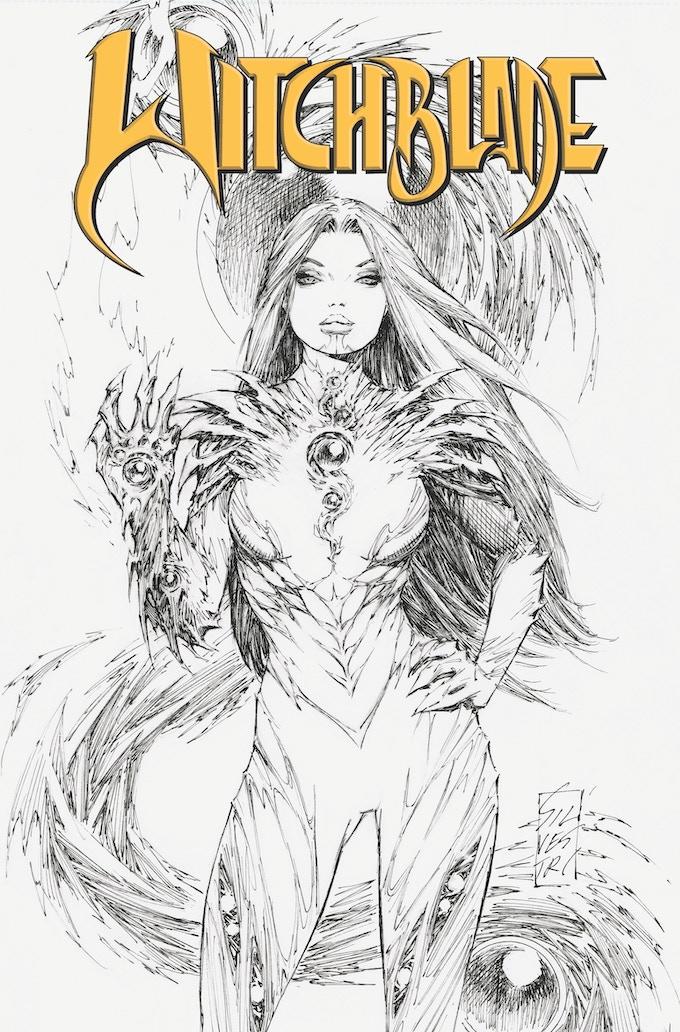 Fans Can Submit Witchblade Questions in Kickstarter
Top Cow also revealed 20 more Marc Silvestri Remarque opportunities, Witchblade Collectible Metal Coin unlocked at $220K stretch goals, and a fan question section within Witchblade #1 Preview Edition. Those questions will be answered by creators Brian Haberlin, David Wohl, and Marc Silvestri. Questions can be submitted by commenting on on the following threads on Facebook, Instagram, and Twitter.
The Complete Witchblade Hardcover Collection Vol. 3 is a limited edition reprint of the series featuring art by Randy Green, Keu Cha, Brian Ching, and Francis Manapul with the main story by Paul Jenkins. Witchblade Vol. 1 and 2 will also be available via a special tier for new printed editions.
Let us know your thoughts on the Witchblade Kickstarter and new armor in the comments.
0
comments