Nerf Debuts the LMTD Halo Needler Blaster at Pulse Con: Pre-Orders Launch Today
Each product has been independently selected by our editorial team. We may receive commissions from some links to products on this page. Promotions are subject to availability and retailer terms.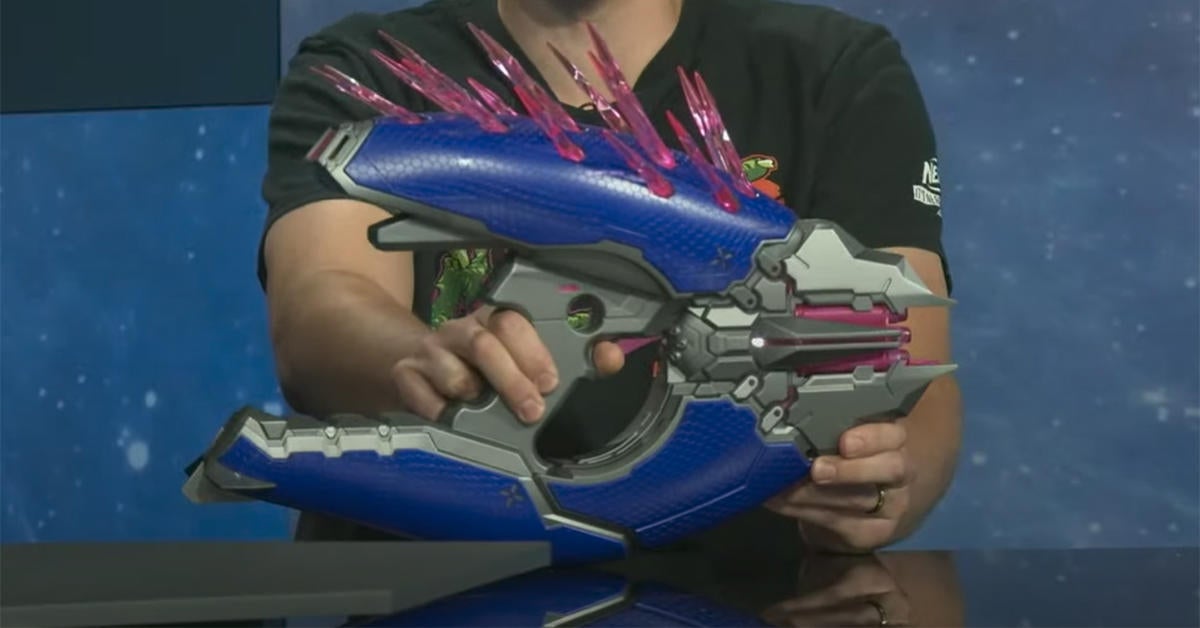 On the final day of Pulse Con 2021, Hasbro unveiled a new Nerf baster based on the iconic Needler from the Halo video game series. A Microshots version of the Needler was launched back in February, but the new version joins their LMTD line alongside premium blasters like the Aliens 35 Anniversary M41-A Blaster and The Mandalorian Amban Phase-Pulse Blaster.
If you are unfamiliar, Nerf's LMTD line is focused on delivering high-end blasters based on iconic weapons from popular movies and video games. Needless to say, few video game weapons are more iconic than Halo's Needler. Features of the new battery-operated blaster (6AA) include a 10-dart Nerf Elite drum, flexible needles that light up when you grip the handle. When you fire the darts, the needles will go dark to simulate the weapon in the game.
Pre-orders for the Nerf LMTD Halo Needler Blaster will be available here at Entertainment Earth and here on Amazon priced at $100 with free US shipping starting today, October 23rd at 2pm PT / 5pm ET. You won't be charged until it ships. Note that Entertainment Earth is offering free shipping on all of the Pulse Con 2021 releases. You can shop the entire lineup right here. A master list of Pulse Con 2021 releases can be found here. Nerf fans might also want to check out the details on the new Mega XL blasters that launched earlier this month.
0
comments
The timing for the Halo LMTD Nerf Needler blaster is spot on with the launch of Halo Infinite coming up on December 8th for Xbox Series X, Xbox One, and PC. You can keep up with all of the latest news about the game right here. Some recent headlines can be found below.