Hasbro Marvel Legends Spider-Man Retro Wave Pre-Orders Begin Today
Hasbro's Fan First Monday livestream event for September 13th, 2021 is in the books, and it included details on several new Marvel Legends releases. The most notable of these releases is a Spider-Man Retro wave that includes 6 figures. They also touched on some pre-order details for previously announced Hasbro Pulse exclusives. Below you'll find a breakdown of the releases along with pre-order information and a gallery of images.
The Marvel Legends Retro Spider-Man wave includes figures of Symbiote Spider-Man, Ben Riley Spider-Man, Spider Armor Mk I, Hobgoblin, Hammerhead, and Shocker with Toy Biz-style cardbacks. Pre-orders for all of these figures should be live beginning today, September 14th at 10am PT / 1pm here at Entertainment Earth and here on Amazon. In addition to the Spider-Man wave, Marvel also unveiled vintage comic book figures of Falcon, Loki, and Lady Loki. Pre-orders for these figures are expected to arrive sometime in the Fall of this year.
Finally, Hasbro revealed pre-order details for three Marvel Legends releases that debuted alongside the Eternals wave last month. These releases include the S.H.I.E.L.D. Agent Troop Builder 2-Pack, Skrull Infiltrator Army Builder, and Excalibur 3-Pack with Captain Britain, Meggan Puceanu, and Shadowcat. Pre-orders for all of these Hasbro Pulse exclusive releases will be open to Pulse Premium members today, September 14th at 10am PT / 1pm. Hasbro will open pre-orders up to non-members at 2pm ET.
You can take a closer look at all of Hasbro's new Marvel Legends releases in the gallery below.
Note: If you purchase one of the awesome, independently chosen products featured here, we may earn a small commission from the retailer. Thank you for your support.
Marvel Legends Lady Loki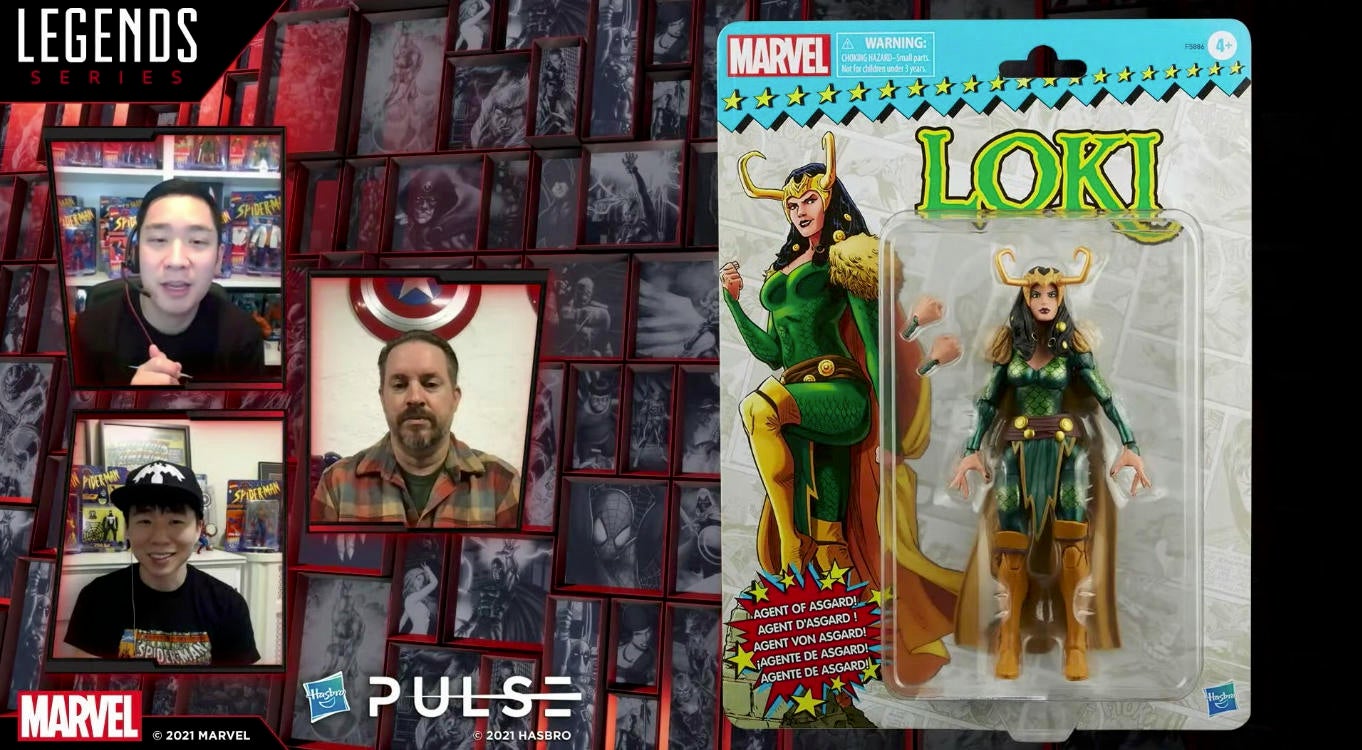 prev