Marvel's Planet of the Apes Comic Confirms Connection to New Movies
Marvel Comics have released their April 2023 solicitations which offers some actual details on the new Planet of the Apes comic series that the publisher has been teasing for nearly a year. Though the initial teaser image for the series teased a setting within the continuity of the original Planet of the Apes franchise, Marvel's solicitation confirms that this comic is set within the continuity of the new trilogy of movies and the upcoming Kingdom of the Planet of the Apes. The first line of the comic's description teases the spread of the "ALZ-113 virus," the key component from Rise of the Planet of the Apes that gave the apes their intelligence and resulted in humanity perishing.
Written by David F. Walker and will feature artist Dave Wachter on interior art, the full description for the first issue reads: "A new era of apes kicks off with part 1 of 'Devolution'! The ALZ-113 virus has rampaged across planet Earth, and humanity is crumbling. While well-meaning researchers hunt for a cure, a fanatical group of humans has their own solution: Kill all apes. Peacekeeper Juliana Tobon is one of the few willing to stand against them, but the crisis is spreading, and soon apes will witness the true depths of human cruelty..."
Notably absent from the artwork and the solicitation are mentions of Andy Serkis' character Caesar, though there are some great looking Apes on the cover with badass weapons. Check them out below.
Writer David F. Walker, when's not penning hit titles like Bitter Root, Power Man and Iron Fist, Nighthawk, Luke Cage, and Occupy Avengers, has past experience with the Planet of the Apes. For BOOM! Studios Walker previously wrote the crossover event Tarzan on the Planet of the Apes and the mini-series Planet of the Apes: Ursus, following the classic character from the original movies. He also wrote the War for the Planet of the Apes tie-in comic, set between the events of 2014's Dawn of the Planet of the Apes and 2017's War.
Dave Wachter's work as an artist has been at multiple publishers, but with Marvel he's been responsible for interiors on X-Men: Legends and Iron Fist: Heart of the Dragon. He also has a lot of experience with other licensed titles at Marvel, penciling Star Wars: The High Republic – Trail of Shadows and Aliens: Aftermath. For IDW, Wachter previously worked on Godzilla titles as well as Teenage Mutant Ninja Turtles.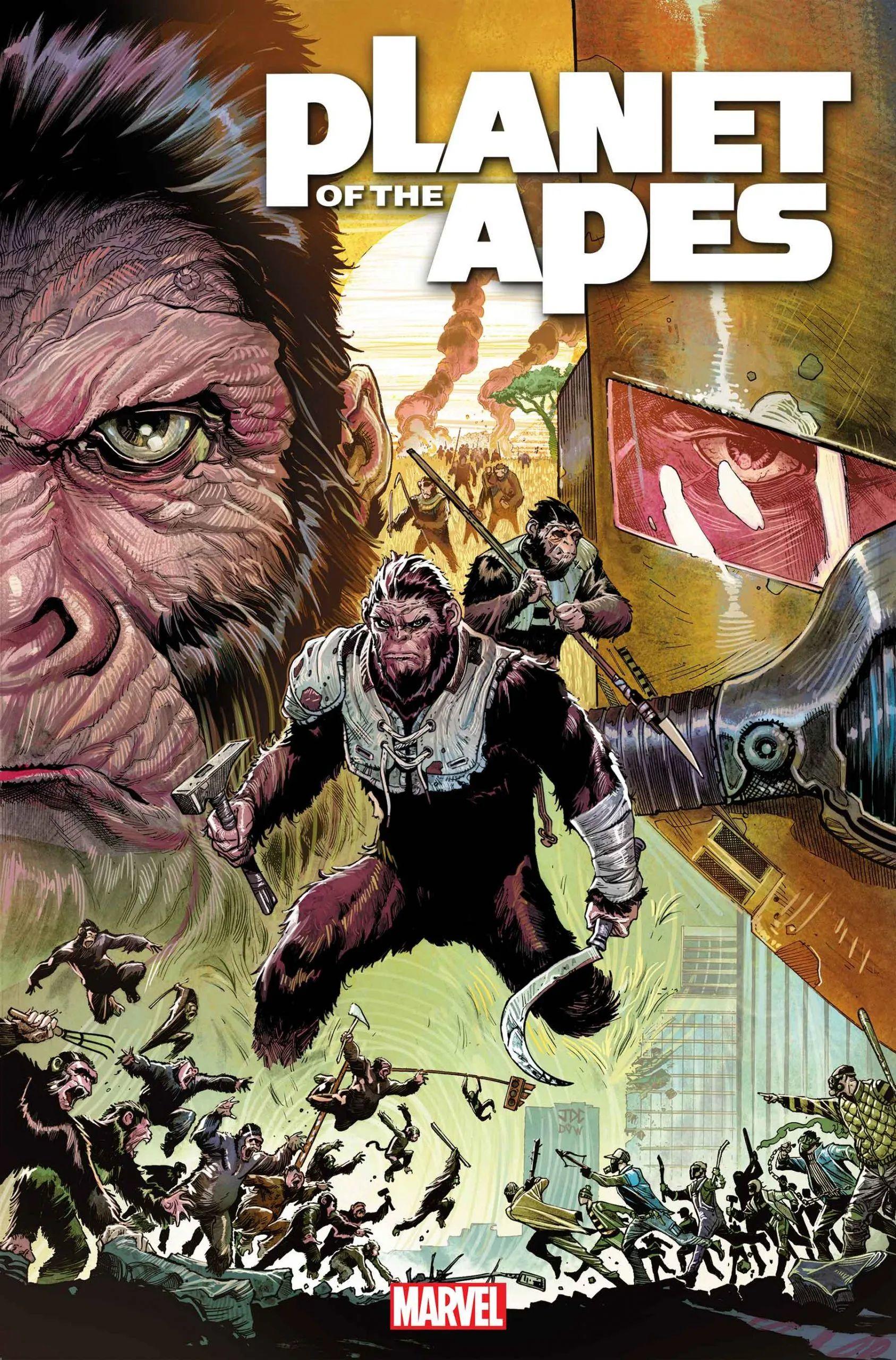 Planet of the Apes #1
David F. Walker (W) • Dave Wachter (A) • Cover by JOSHUA Cassara
VARIANT COVER BY SALVADOR LARROCA
VIRGIN VARIANT COVER BY SALVADOR LARROCA
VARIANT COVER BY YANICK PAQUETTE
VARIANT COVER BY MIKE MCKONE
VARIANT COVER BY LOGAN LUBERA
REMASTERED VARIANT COVER BY GEORGE TUSKA
WINDOWSHADES VARIANT COVER BY TBA
BLANK VARIANT COVER ALSO AVAILABLE
DAVID F. WALKER & DAVE WACHTER BRING PLANET OF THE APES BACK TO MARVEL COMICS IN SPECTACULAR STYLE!
Eisner-winning writer David F. Walker (Luke Cage, Bitter Root) joins forces with artist Dave Wachter (Iron Fist: Heart of the Dragon, Star Wars: The High Republic – Trail of Shadows) on one of the most beloved sci-fi franchises in history!
40 PGS./Rated T+ ...$4.99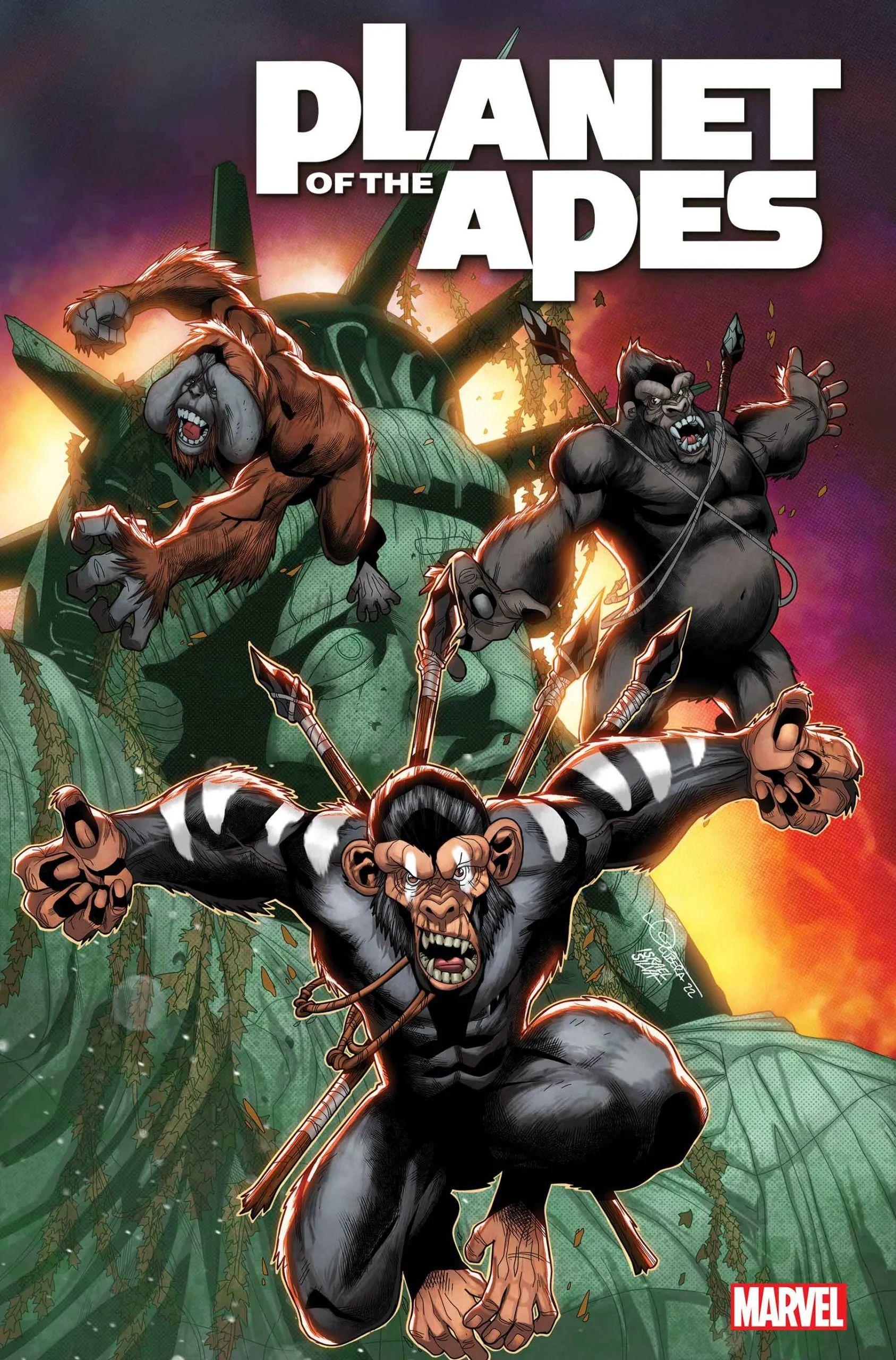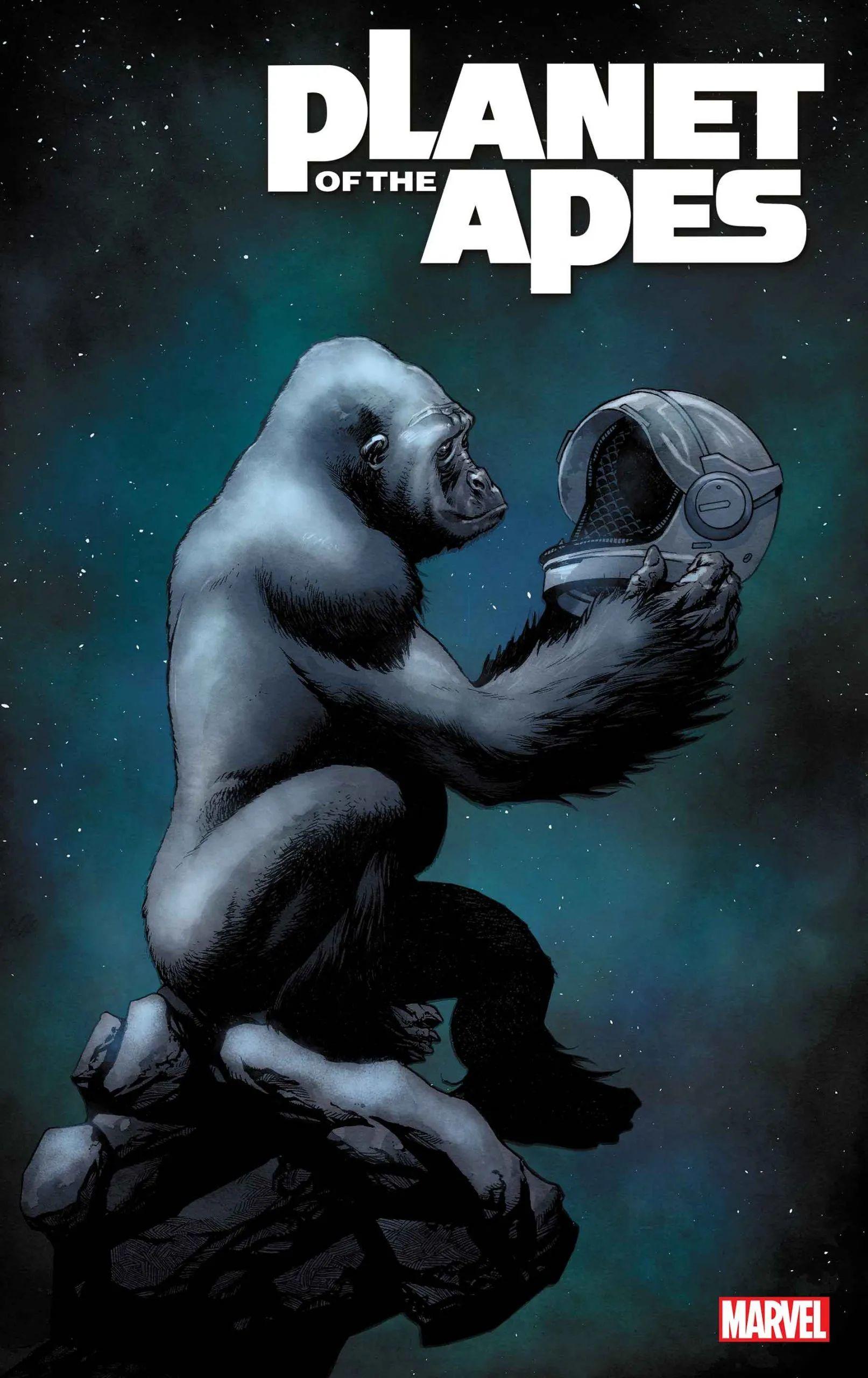 0
comments