James Gunn Says Some DCU Roles Are Already Cast
DC Studios co-chairs James Gunn and Peter Safran announced a slew of new projects Tuesday, revealing their slate spanning the who's who of DC superheroes (Superman, Batman and Robin, two Green Lanterns) to the who's that? (Creature Commandos, The Authority). There are at least five feature films in this first chapter of the DC Universe — including Gunn's Superman reboot and The Brave and the Bold, which will star yet another Batman who isn't Ben Affleck, Robert Pattinson, or Michael Keaton — and at least five television series for HBO Max, with more announcements to come in the weeks, months, and years ahead.
"One of our strategies is to take our diamond characters — which is Batman, Superman, Wonder Woman — and we use them to prop up other characters that people don't know," said Gunn, co-curator of a slate that includes lesser-known DC characters like Booster Gold, Swamp Thing, The Midnighter, Doctor Phosphorus, and G.I. Robot.
Under that strategy, DC Studios will "build those lesser-known properties into the diamond properties of tomorrow," Safran added.
Some of those characters are already cast, according to Gunn, including the as-yet-unrevealed actors who will voice the monsters of the animated Creature Commandos before reprising their roles in live-action. One actor so far confirmed to return is Viola Davis, who will reprise her Suicide Squad and Peacemaker role of Amanda Waller in the HBO Max series Waller.
"What we're doing with the DCU is we're having animation tied directly into live-action — television, and movies, and games, all intertwined within the same universe," Gunn told ComicBook and other outlets during a press event Monday. "We're going to cast actors that are going to be able to play the characters in [Creature Commandos] as well as in other things, some of which we've already cast."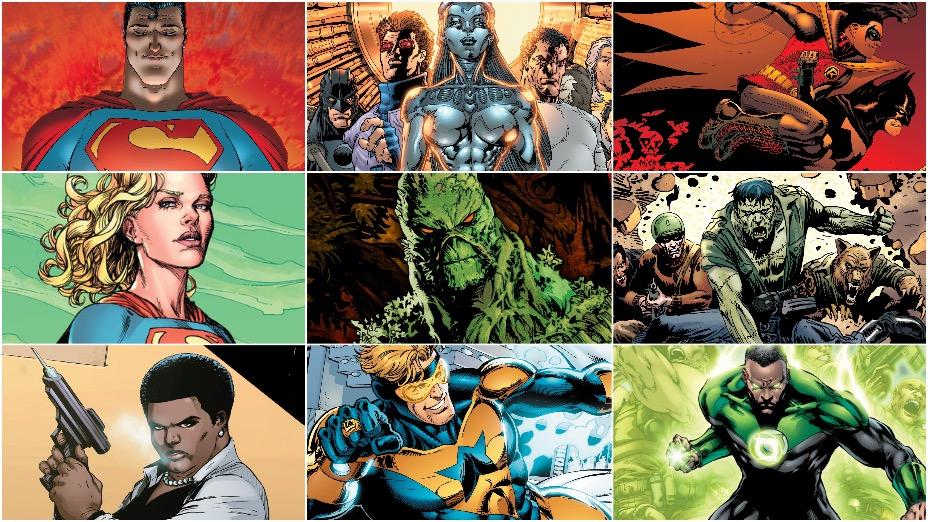 In a video announcement revealing the DC Universe Chapter 1: Gods and Monsters, Gunn reiterated that the new DC Studios is "going to have characters move into animation, out of animation, usually having the same actor play their voice as who plays them in live-action."
Coveted roles that are yet to be filled — at least publicly — include:
Last month, Gunn revealed how the new DCU would approach the casting process: "We have hundreds of roles to cast," Gunn tweeted. "As I've always done, some will be brand new faces, some will be actors I've worked with before, & some will be actors you know who I've never worked with. What matters most is the actor fits the role & they're easy to work with."
Follow DC on ComicBook and DCU on ComicBook on Twitter for more DC Universe news.
0
comments