DC Studios Actors to Play Animated and Live-Action Roles in New DC Universe
"Unified." That's the word DC Studios Co-Chairmen and CEOs James Gunn and Peter Safran used to describe their rebooted DC Universe, officially announcing their 10-project slate Tuesday as Chapter 1: Gods and Monsters. Among the first titles revealed: Gunn's Superman movie reboot, The Brave and the Bold starring Batman and Robin, a live-action Swamp Thing feature, and the HBO Max animated series Creature Commandos. While Gunn and Safran established Superman: Legacy will be "the start of the DCU" when it hits theaters in 2025, the first project to release will be Creature Commandos.
During a press preview Monday on the Warner Bros. lot, Gunn and Safran told ComicBook and other outlets that the Creature Commandos would debut in the animated series before appearing in live-action — with the voice cast reprising their roles.
"What we're doing with the DCU is we're having animation tied directly into live-action — television, and movies, and games, all intertwined within the same universe," Gunn said. "We're going to cast actors that are going to be able to play the characters in [Creature Commandos] as well as in other things, some of which we've already cast."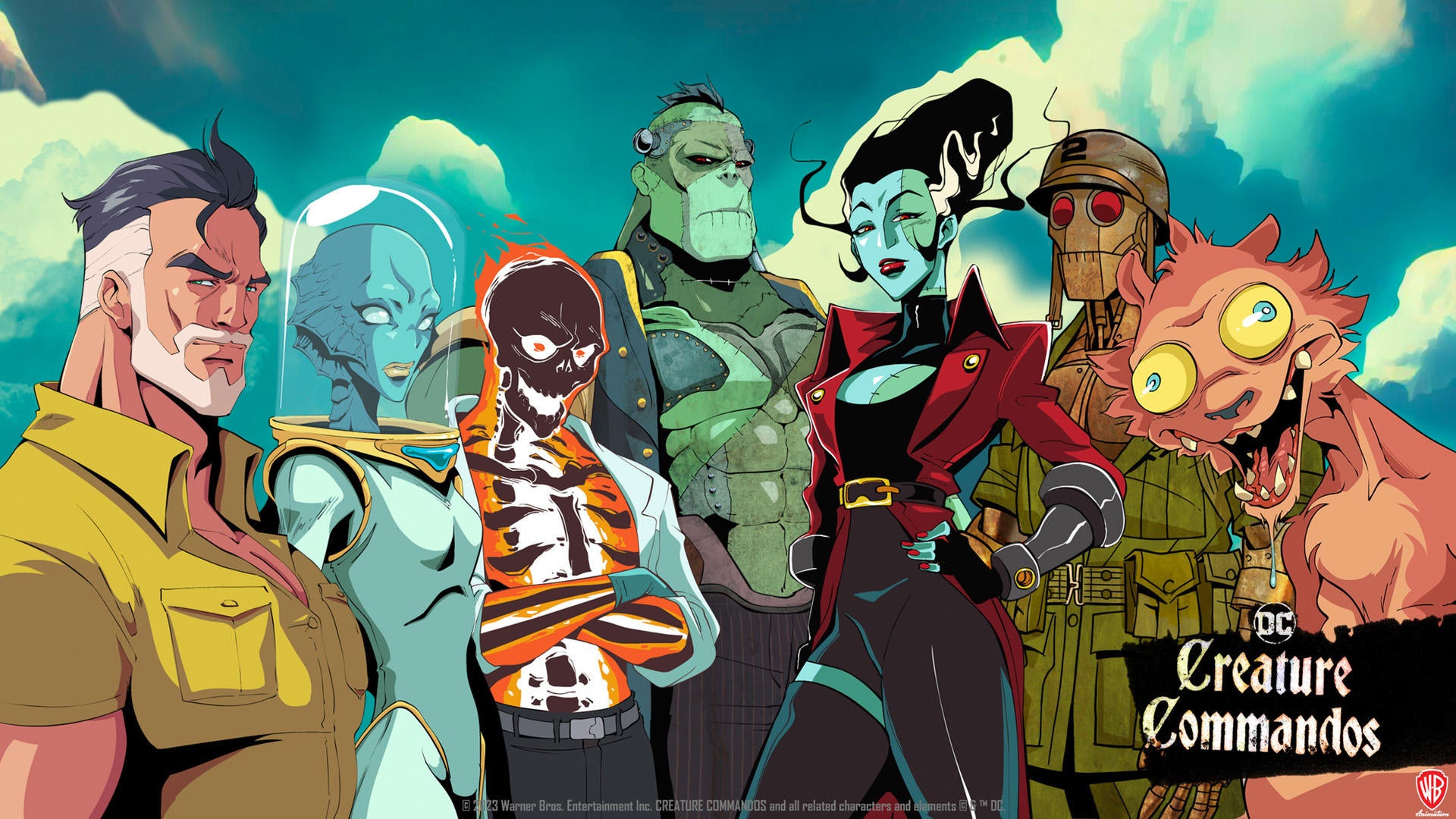 Originally debuted in issue #93 of the '80s anthology series Weird War Tales, the Creature Commandos are a monster mash of World War II's weirdest warriors: a werewolf, a vampire, a gorgon, and Frankenstein's monster, outcasts assembled to fight the Nazis.
The seven-episode first season was written by Gunn, who debuted the first look at the Creature Commandos animated series from DC Studios and Warner Bros. Animation. Taking place in the present, the series sees Amanda Waller create a black ops team out of monstrous prisoners: Rick Flag Sr., Nina Mazursky, Doctor Phosphorus, Frankenstein, the Bride of Frankenstein, G.I. Robot, and Weasel.
In a statement, Safran said of the first phase of the DC Universe: "As we craft the plan for DC Studios, we are thrilled to share with fans the first 10 stories they can expect from the unified DC Universe featuring some of our most well-known characters as well as the next generation of marquee characters. Chapter 1 tells cohesive stories that highlight love, compassion, and the innate goodness of the human spirit, all designed to minimize audience confusion and maximize audience engagement across platforms."
Those platforms are film, television, animation, and games, all unified by a long-term interconnected story spanning 8-to-10 years.
Follow DC on ComicBook and DCU on ComicBook on Twitter for more DC Universe news.
0
comments