Peacock Quickly Renews Hit Reality Competition Series
Peacock is renewing a reality competition series less than a month after its debut. One thing you can be certain about a streaming service is once it recognizes it has a hit on its hands, that show will quickly be renewed for additional seasons. For example, take Bel-Air, a reimaging of The Fresh Prince of Bel-Air. Bel-Air broke a number of Peacock records when it premiered in 2022, including new subscribers, usage, and upgrades, as well as reaching eight million accounts on the service. The Traitors may be less than a month old, but it's already secured a Season 2 renewal.
Hosted and produced by Alan Cumming, The Traitor is the #1 Peacock original reality series after premiering on January 12th. Along with the renewal, Peacock announced the Season 1 reunion show will stream on February 28th and be hosted by Bravo's Andy Cohen. The Traitors mixes Alan Cumming's witty humor with the deceit and treachery of a celeb-fueled competition set in the Scottish Highlands. The big reunion will be the first time that the cast has seen each other since the finale, so you can expect some sparks to fly during that special episode.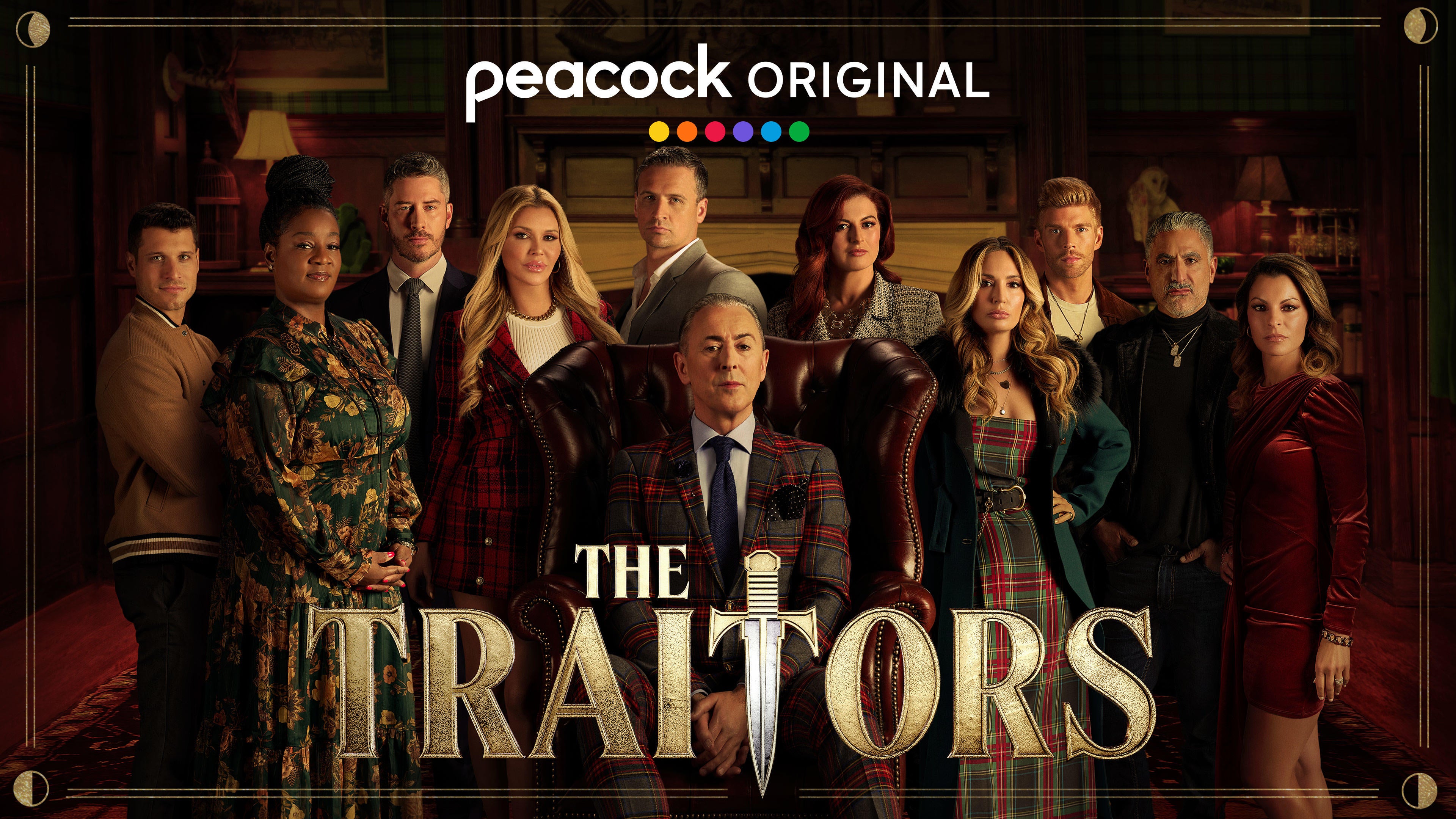 Peacock's The Traitors Features a Star-Studded Reality Cast
Season 1 of The Traitors featured a mix of reality stars and America's best game players, including Amanda Clark (Emergency Room Nurse), Andie Thurmond (Director of Music Services), Anjelica Conti (Hair Stylist), Arie Luyendyk Jr. (Bachelor/Bachelorette), Azra Valani (Yoga Instructor), Brandi Glanville (The Real Housewives of Beverly Hills), Christian De La Torre (Veteran & Van Life Influencer), Cirie Fields (Survivor), Cody Calafiore (Big Brother), Geraldine Moreno (Actress), Kate Chastain (Below Deck), Kyle Cooke (Summer House), Michael Davidson (DMV Office Manager), Quentin Jiles (Political Analyst), Rachel Reilly (Big Brother), Reza Farahan (Shahs of Sunset), Robert "Bam" Nieves (Tech Sales Executive), Ryan Lochte (Olympian), Shelbe Rodriguez (Public Affairs Manager), Stephenie LaGrossa Kendrick (Survivor).
"The Traitors is an ambitious, highly addictive and spontaneous format that keeps contestants and viewers on their toes," said Corie Henson, EVP Entertainment Unscripted Content, NBCUniversal. "Alan Cumming is a well-dressed genius, the producers at Studio Lambert are brilliant storytellers and the show is the perfect mix of drama and suspense to keep our Traitors and Faithfuls craving more."
"We hugely enjoyed making the US version of this hit format with NBC and giving Peacock's audience a highly bingeable murder mystery game full of intrigue and dramatic twists," said Stephen Lambert, CEO, Studio Lambert. "This is the game which shows how people judge each other, often leaping to false conclusions, in a way that's revealing and entertaining, and we're excited to be making a second season with Alan as together we build on the success of the first."
What Is The Traitors About?
Hosted by Alan Cumming, this unscripted competition series is a nail-biting psychological adventure in which treachery and deceit are the name of the game. Twenty contestants (including reality A-listers) come together to complete a series of challenges with the objective of earning a cash prize. The catch? Three of the contestants coined "the traitors" will devise a plan to steal the prize from the other contestants coined "the faithful."
The 10-episode first season of The Traitors is available to stream now on Peacock. The reunion show is scheduled for February 28th.
0
comments